Eric Nakamura and the Giant Robot family had a yard sale this afternoon on Sawtelle, next door to GR2 and in front of GR/eats.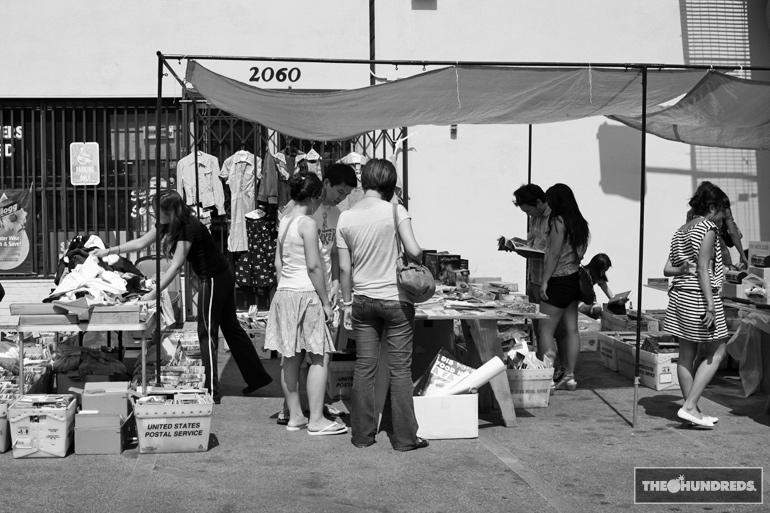 What was up for grabs was all the years of books, CDs, collectables, anime, action figures, gadgets, and other weird cult Asian things that Giant Robot has accumulated in their offices. Considering their magazine has been running for 15 years, you can imagine how much random crap they've been mailed or gifted, only to collect dust in the corners of Eric's garage.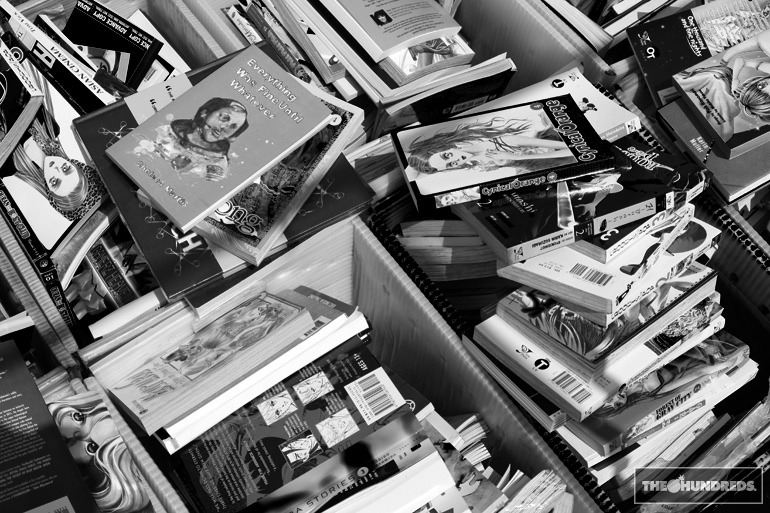 I was telling Eric that we should throw one of these yard sales together. The Hundreds needs to find some way to get rid of all the bad graffiti magazines, 2-bit mixtapes, and outdated ghetto booty calendars that find their way into our offices.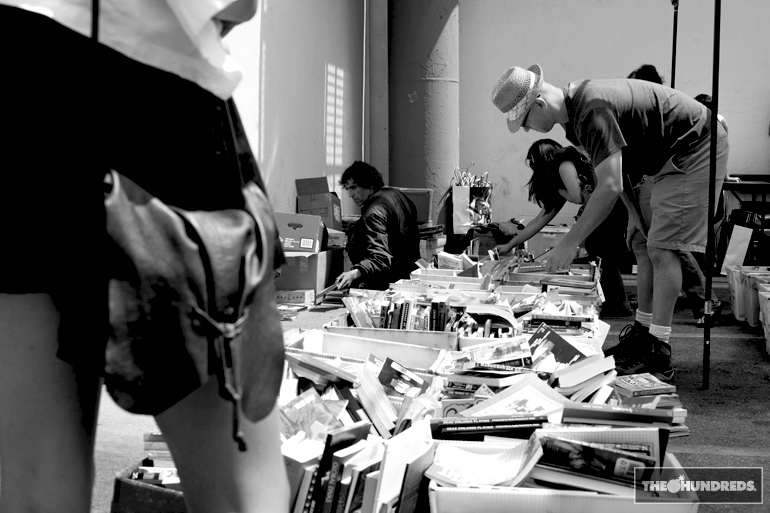 Back when I used to work at a magazine, we would get crates of free CDs from record labels every single day. They were offerings to be considered for music reviews, but the vast majority of 'em were a waste of time to even open. By the end of the week, the editors would just haul them down to a Music Trader to dump, which is why sometimes you would find an album at a Used CD shop before it was even officially released. Is that ritual even practiced anymore?
I'm not sure, but there was no way I was gonna sit there and sift through these boxes looking for that rareCave In CD. Those days are long gone.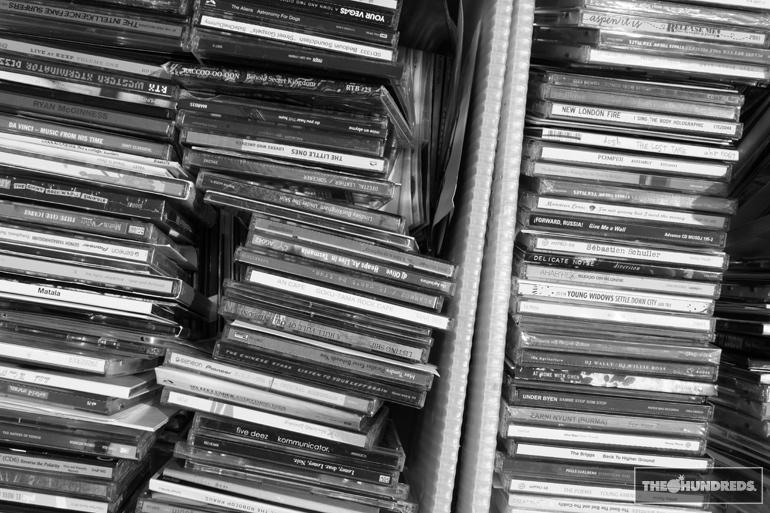 This guy was interesting. He may have looked homeless, but was completely coherent and had a motive. He drove to the sale in a burnt-out scooter that looked more like a glorified shopping cart.
Hobo brought a barcode scanner and was price-checking all the anime DVDs, setting aside the gems for obvious reselling purposes. He came with his shifty friend who looked like a B-list Reservoir Dog: Sloppy black-and-white suspender/tie ensemble, haggard face, Elvis Blu-blocker sunglasses.. You'd think his buddy was a Vegas limo driver, except he pulled up in an obnoxious red Kompressor and was BLEEDING from the mouth. "Hey, I just got popped in the lip, let's go to the Giant Robot yard sale." ???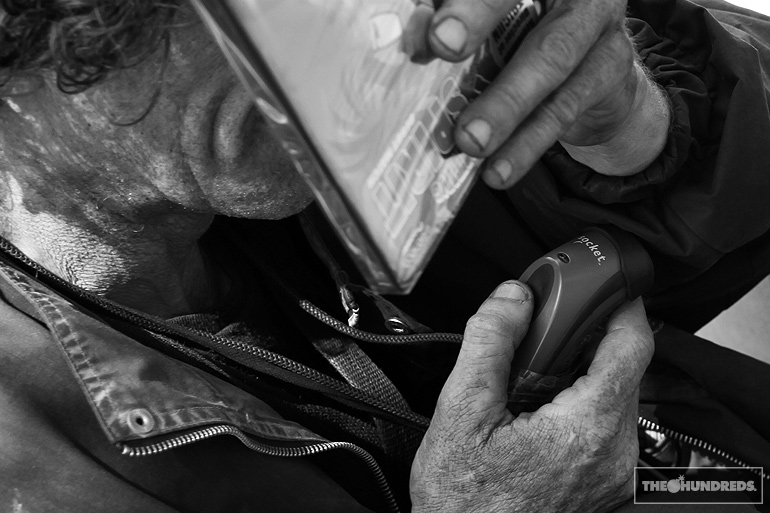 All the coolguys claim they grew up riding Indys but I was always more a Venture Featherlite kind o' guy.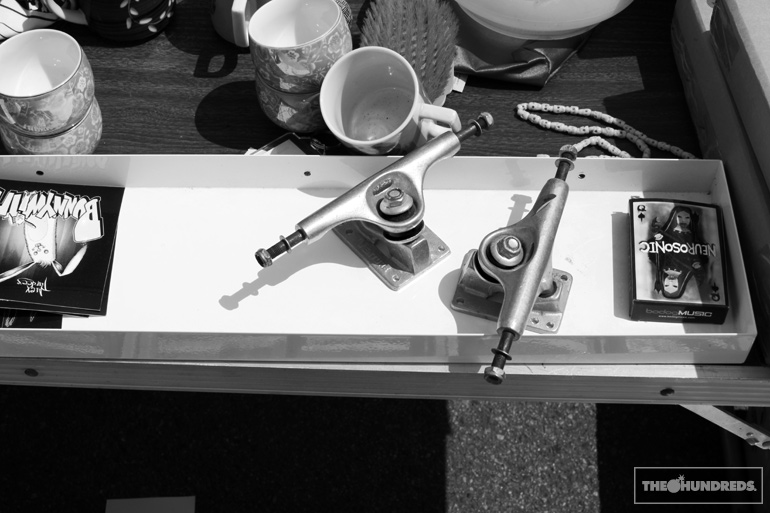 Resting in pieces.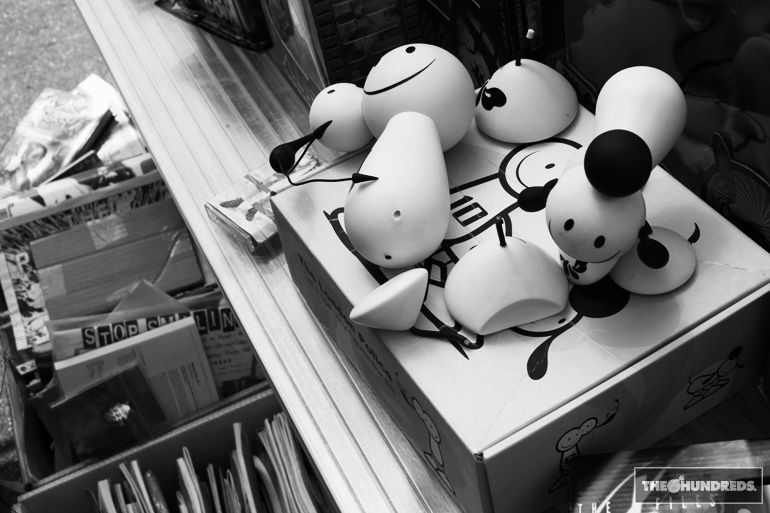 Eric sucks.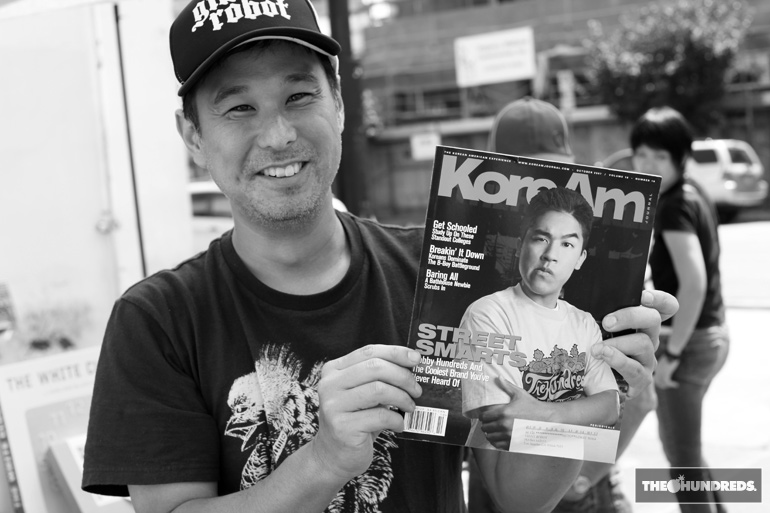 ..but his art doesn't! Here's his piece he contributed to his own group show, which is ongoing at GR2. It did sell.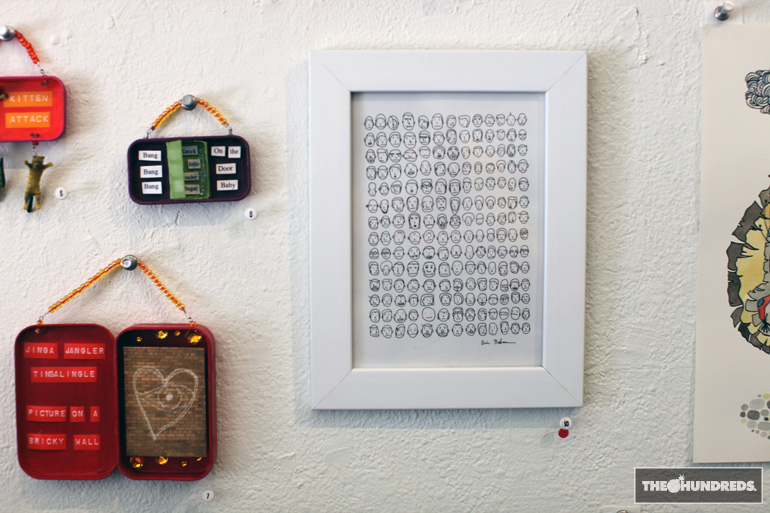 I learned about Phil Lumbang through the Foreign Family guys and I've really grown to like his panda character. The bear's been getting up more lately on the streets, or maybe I've just been noticing him (or is it her?) more. Very simple, expressive, and versatile. Maybe it's not Picasso, but you can't eat lobster for every meal.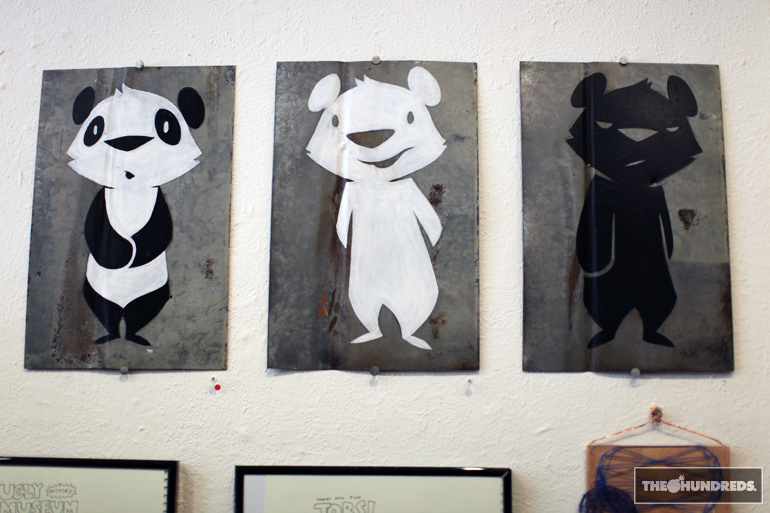 Of course these sold right away. Everybody loves APAK.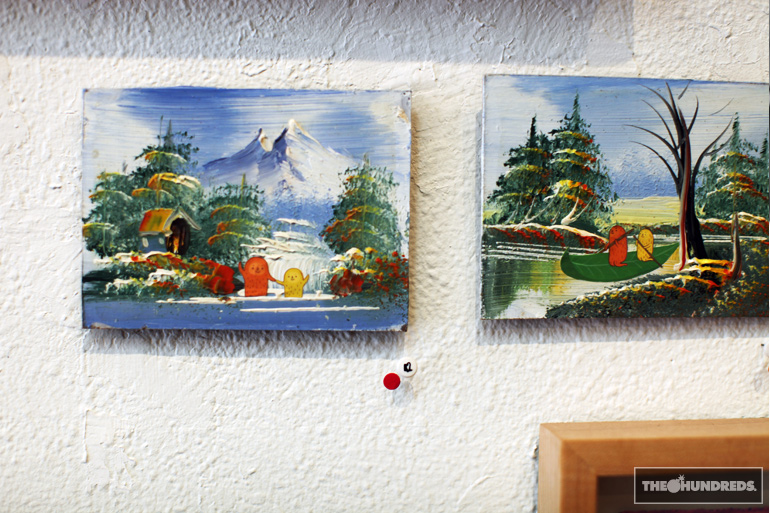 I forget who did these lions, but the colors really set 'em off.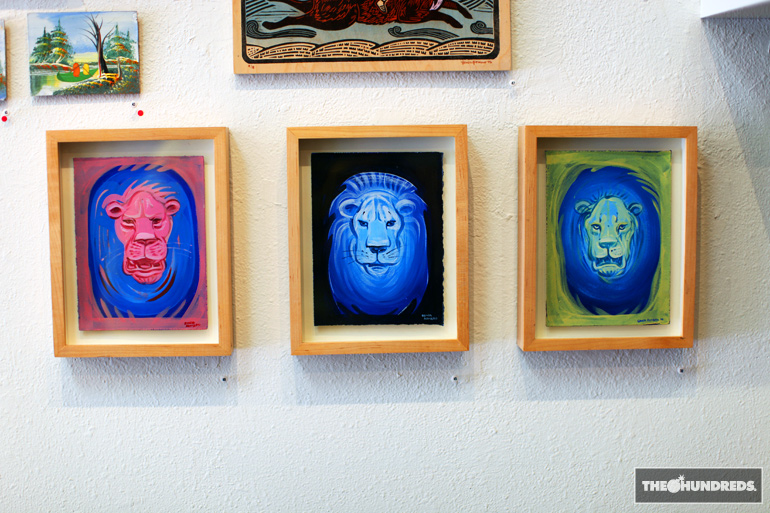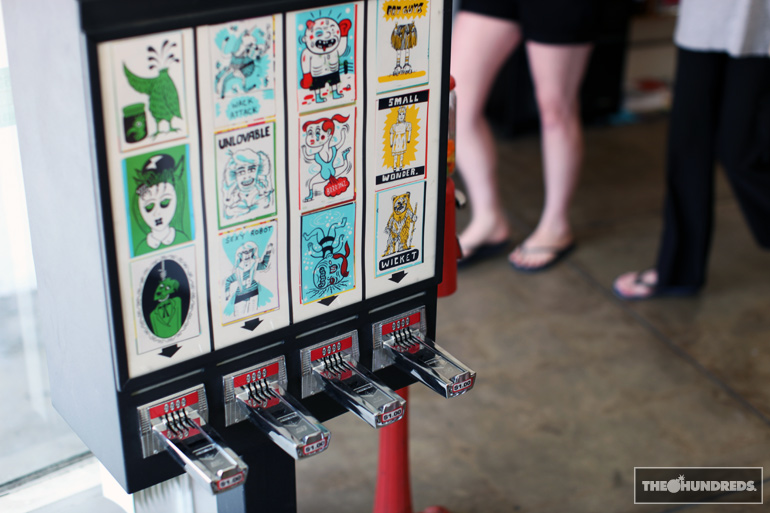 Afterwards, I walked up Sawtelle to the original Giant Robot store to check out any new books that came in. I ended up getting caught up with the toy display. Years ago, back before there was a Kid Robot or any of these novelty vinyl figure shops, I'd have to come to Giant Robot and peer through this glass case to learn about and purchase collectable toys. I always trust their selection and taste over anyone else.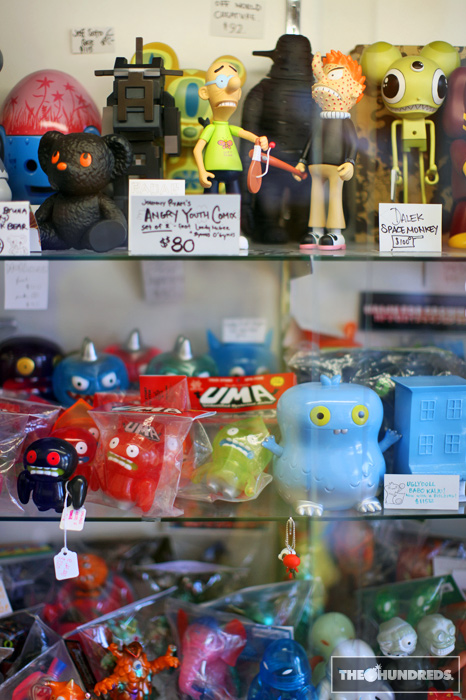 On my way out, I had to swing by our local mom-n-pop five-and-dime, Safe & Save, for some groceries.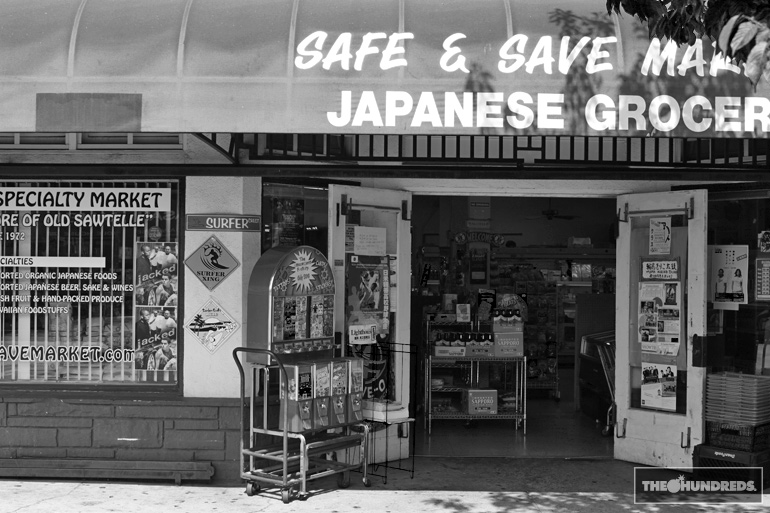 …So what'd I get?
I scored big with a 2nd series Money Mark "International Traveller" edition toy. About a decade ago, back when I used to avidly collect figures, the vinylization of Beastie Boys' secret-weapon-guy was high up there on my list, but for some reason I couldn't justify shelling out for him. From what I remember, there were only 2 series of the Mo Wax-anointed Money Mark figures, both limited to 1000 each. So to come up on one for $10 and a busted box at the Giant Robot yard sale, I'd say I won big time.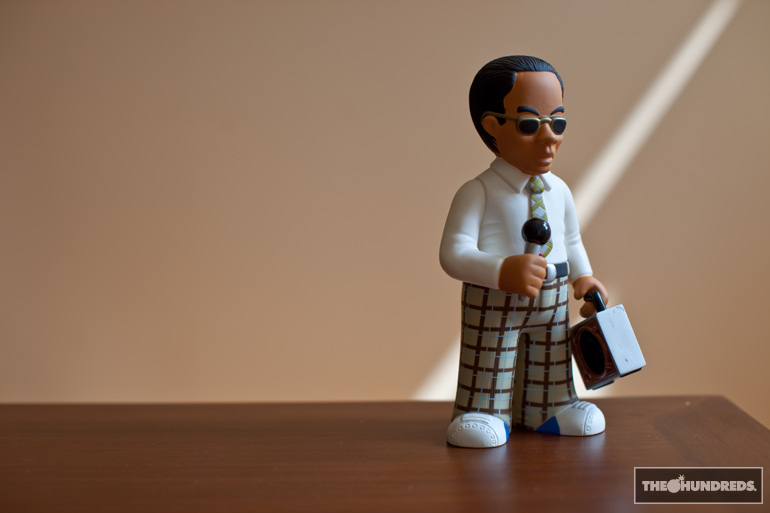 Oh, and from Safe and Save, I brought home a box of Melon bars. I don't have much of a summer these days, this is about all I have left of my youth. If you know, you know.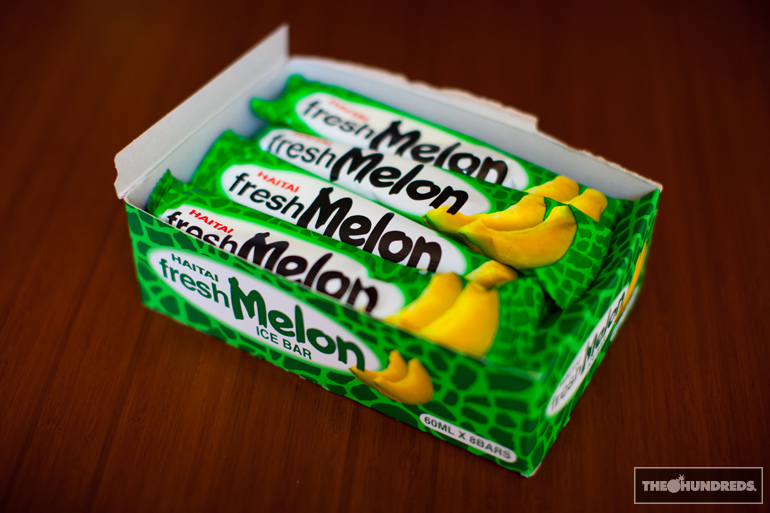 Put your trash where it belongs.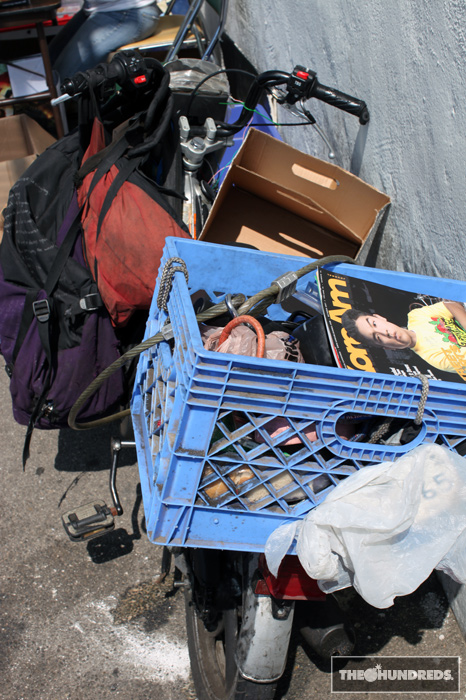 by bobbyhundreds