Introducing the rarest pair of shoes in the history of The Hundreds Footware. Let's just call it the "Ben X Christina" pack.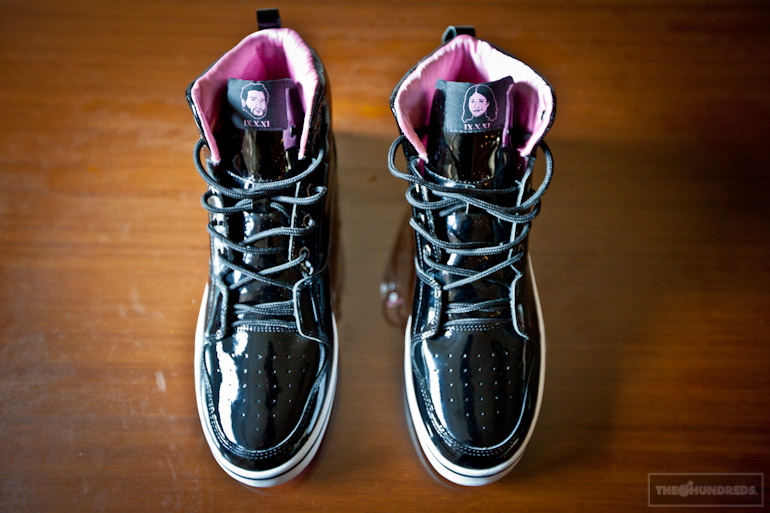 Only 9 pairs made. Black patent leather with pink satin lining, custom woven labels and insole, goes great with a tuxedo. Not for sale. The only way you can get it is by putting up with Ben's oppressive friendship, megalomania, and extreme snoring patterns for a minimum of 8 years.
These shoes last a lifetime.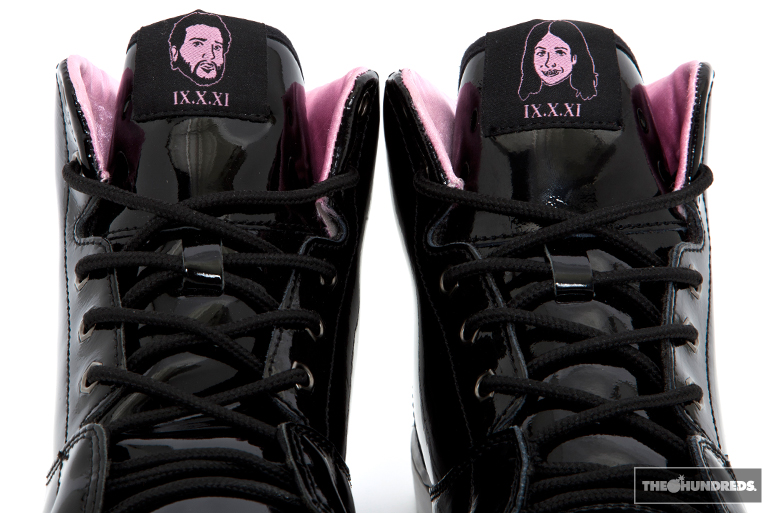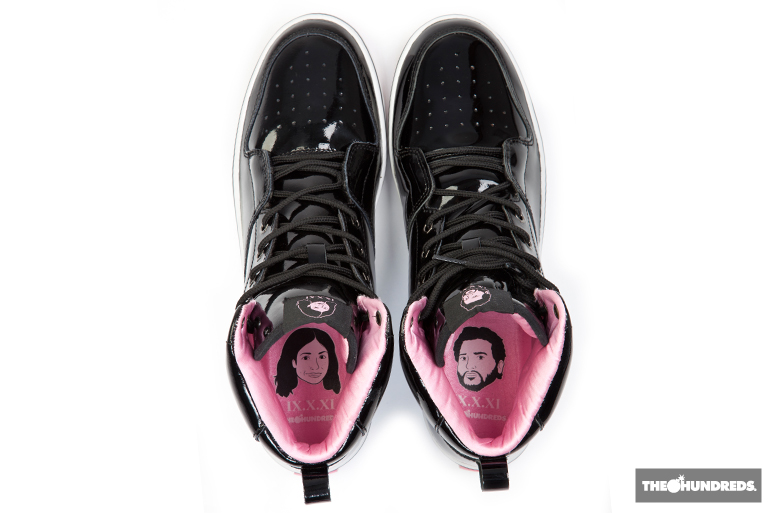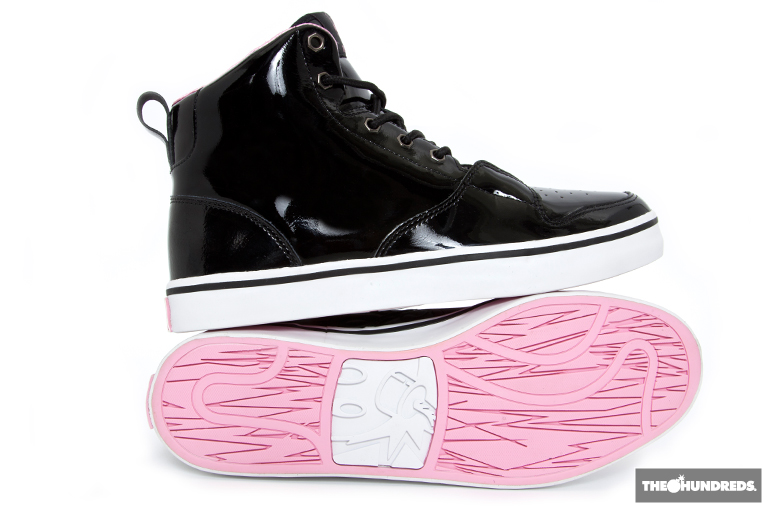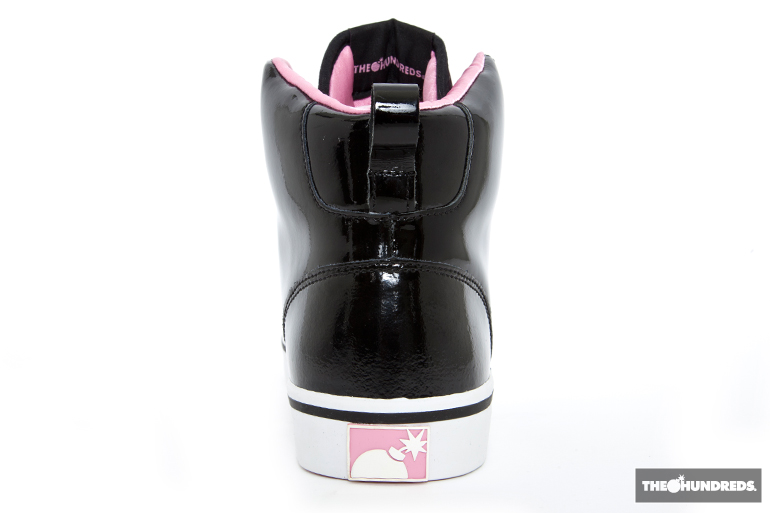 Ben and I didn't know each other very well when The Hundreds started. In fact, we met through our friends (there were initially a group of 4 guys who conceived this brand). But we became homeys through the life of this project, leaning on each other against all odds and to the amazement of our respective circles, considering we are the exact opposites of each other. Ben likes sports. I grew up skateboarding. He's hip-hop. I'm hardcore. Ben: blondes. Me: brunettes (present company excluded, Tina). Ben Hundreds is round and furry. I'm slim and hairless like one of those ugly cats. Ben is gross. I'm a Greek god. But the collaboration of those differences are why The Hundreds has been so successful.
I love my brother Ben Hundreds. He is the Kumar to my Harold. He's my best friend, my eating/drinking/drinking/eating/drinking buddy, my life coach, and my hetero life partner. Not only wouldn't I be where I am today without him, neither would The Hundreds. Ben Hundreds is the reason why this brand exists and why I have such high blood pressure.
Congratulations brother. I'm proud of you.
by bobbyhundreds