So in our immediate art world, there are a few big occasions to celebrate over the next month and a half. First, our friends at Upper Playground are commemorating a decade of service with "10 Years of T-shirt Graphics." Upper Playground is a popular San Francisco-based label that has worked with street art's most revered contenders, including Sam Flores, Estevan Oriol, Alex Pardee, and Jeremy Fish. This hardcover compendium chronicles every single Upper Playground graphic in memory..
..including some of Usugrow's work..
..and good ol' Dave Choe.
In somewhat-related news, Juxtapoz is also celebrating 15 years as the go-to print publication for street art. To commemorate the anniversary, they're putting together an art auction, with all proceeds going to Power House Project of Detroit. Starting October 28th and running through November 20th, the public can bid on artwork by visiting juxtapoz.com/auction. And everyday leading up to the event, the blog features a different artist's work which has been contributed to the auction. Like this Ron English piece. Gimme gimme: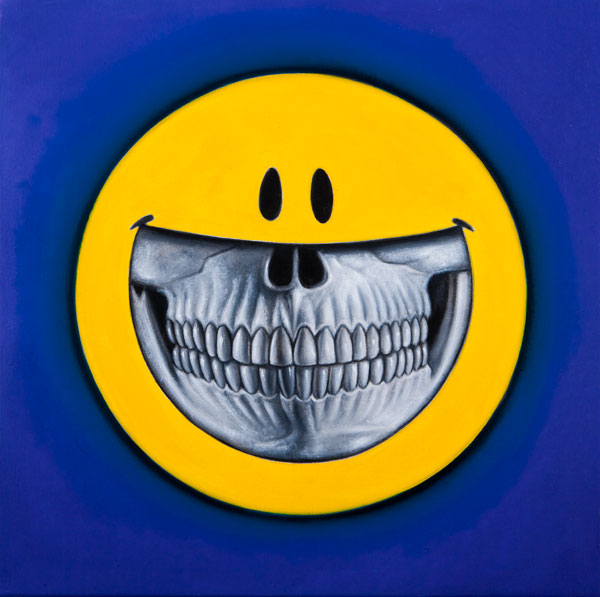 And last but not least, Eric Nakamura and the gang at Giant Robot are celebrating their Biennale (15 Years) with an art exhibition of their own at the JANM, opening Saturday, October 24th. Some familiar names will be showcasing new original work, like Dave Choe, Deth P. Sun, Jeff Soto, and James Jean. Remember when I was at James' house earlier this summer and had to blur out some of the projects he was working on? You'll be able to catch all that stuff at this show.
by bobbyhundreds