In our latest installment of "IN THE BAG," we met up with The Right Dude aka Chris Golden, Atlanta-based multidisciplinary designer and art director, and asked what he'd throw in his bag. He's currently lending his creative efforts to Cartoon Network and Adult Swim's print and on-air departments, so of course this busy man's got that essential MacBook Pro 15', cables galore, holographic portable hard drive, V/SUAL disposable, and mandatory zine ('SUP Magazine 21).
1. The Hundreds Notepad
2. The Hundreds Pencil
3. MacBook Pro 15′
4. Portable USB harddrive
5. V/SUAL disposable camera
6. Ray-Bans
7. Auxiliary cable, iPhone headphones, iPhone charger
8. 'SUP Magazine 21
9. Keys
10. iPhone 4s
11. Wallet
12. The Hundreds "Jon" Backpack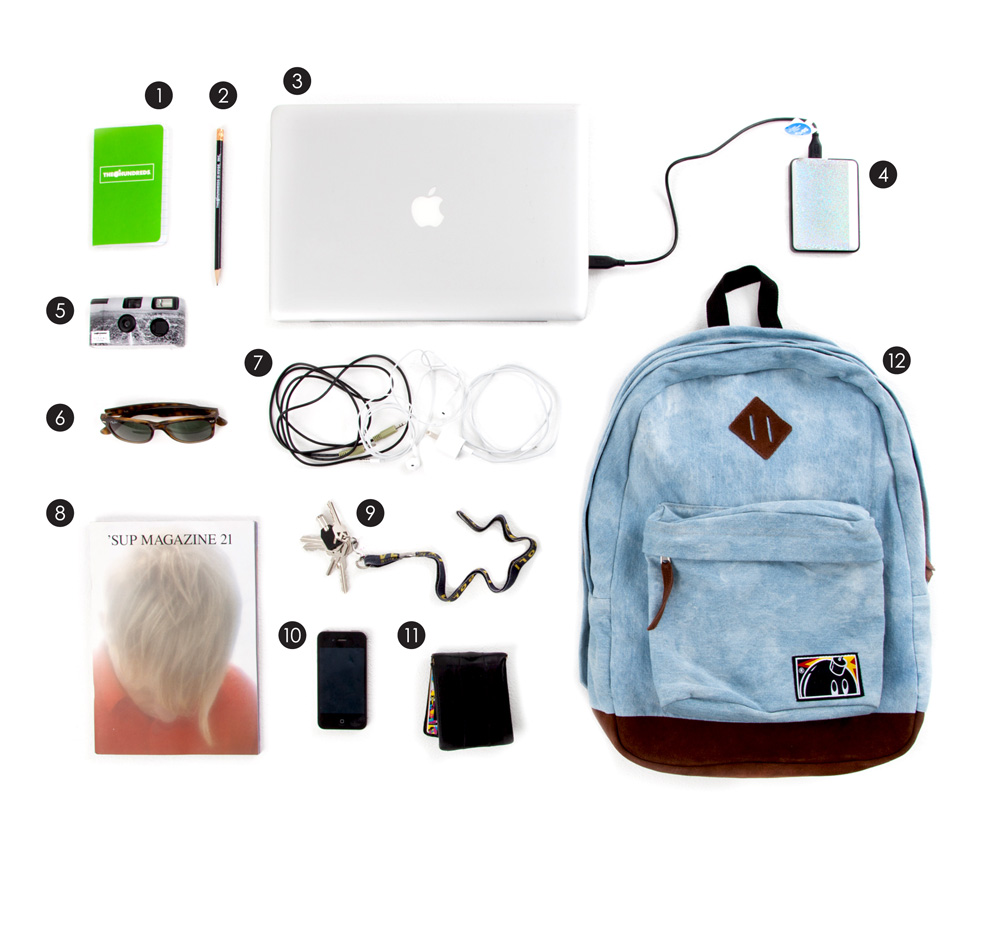 Chris just illustrated and designed Adult Swim Fun House and is currently a graphic designer on the new Cartoon Network show Clarence, coming out this spring.
Check out his KEEWEE zine and Instagram.