Another day at the MAGIC Trade Show in Las Vegas. This is our booth, just to give you an idea as to what direction we're headed.
To give you an idea as to where this blog entry is headed, it's gonna be heavy on imagery, light on words. Gimme a break, I had a long night.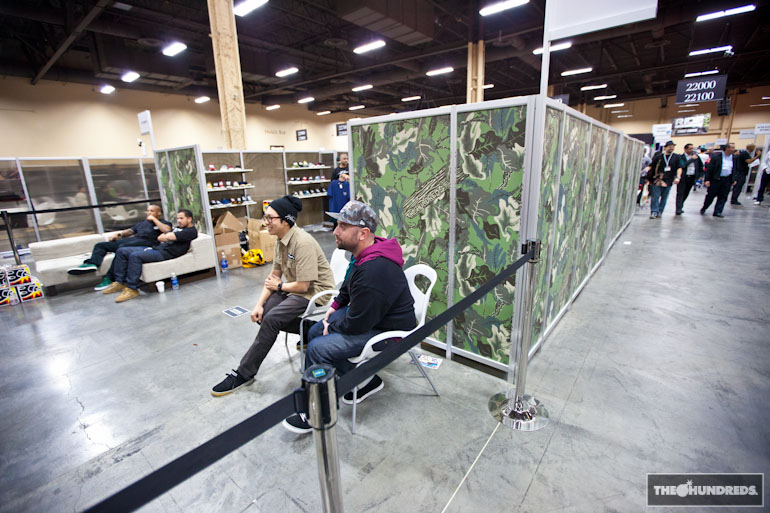 Skinhead Rob and Talisa are mooovin' on up.
RIME is making some progress also.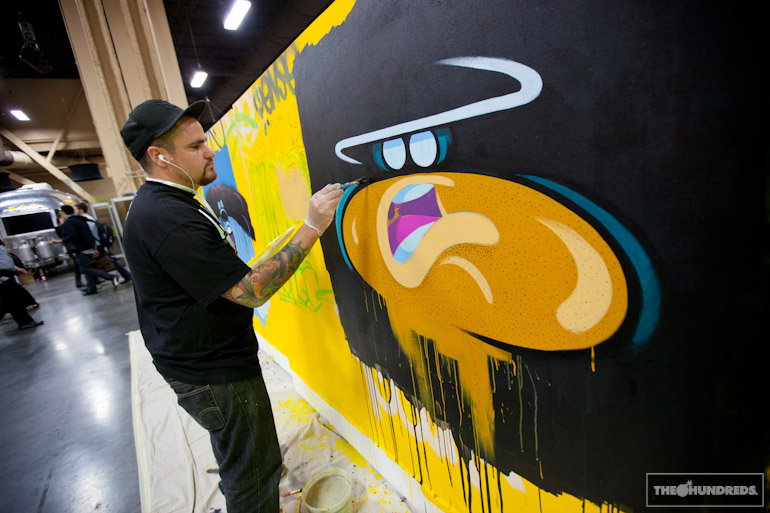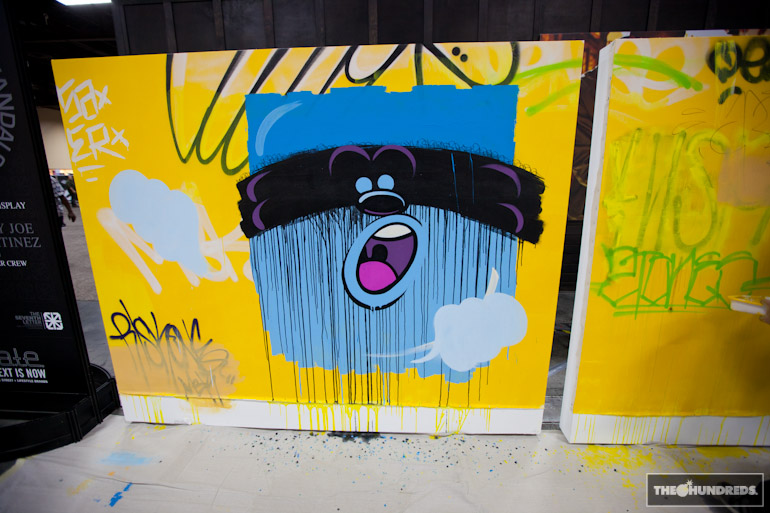 Been a minute since I've seen Lanie (Hellz Bellz)..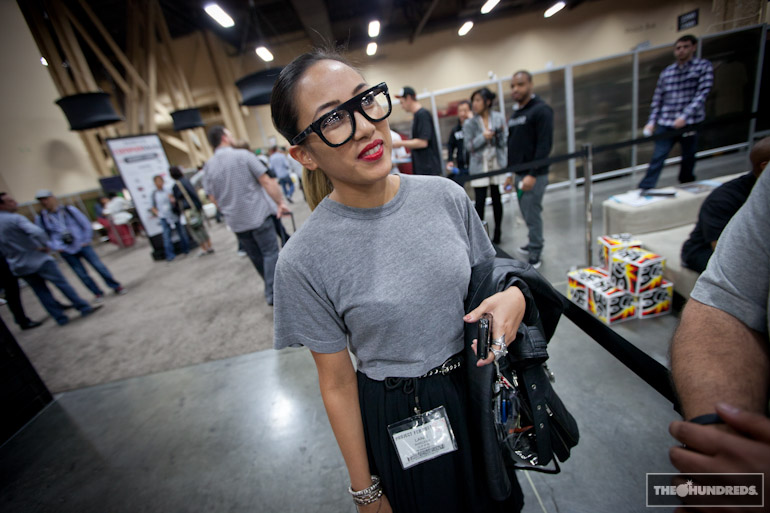 Red shoes.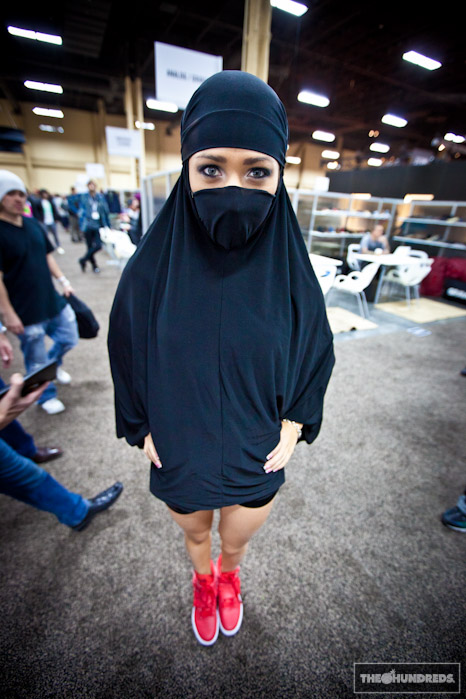 So good to see our French brethren, Michael (Starcow) and Mo.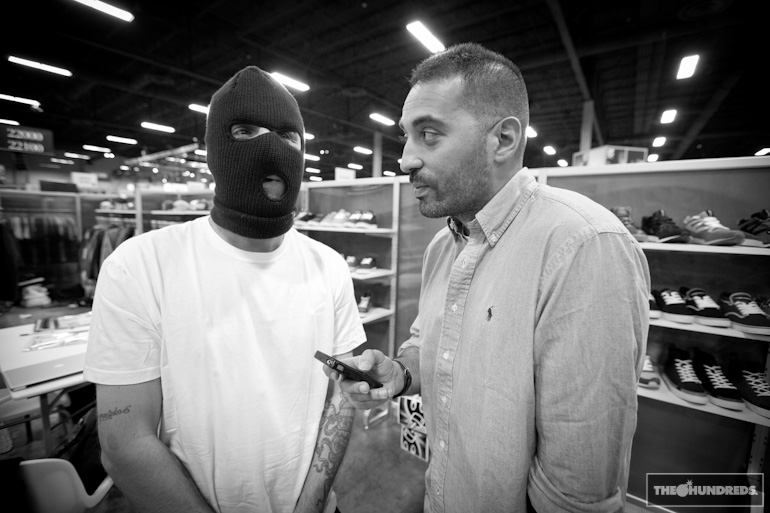 DeSean Jackson of the Eagles.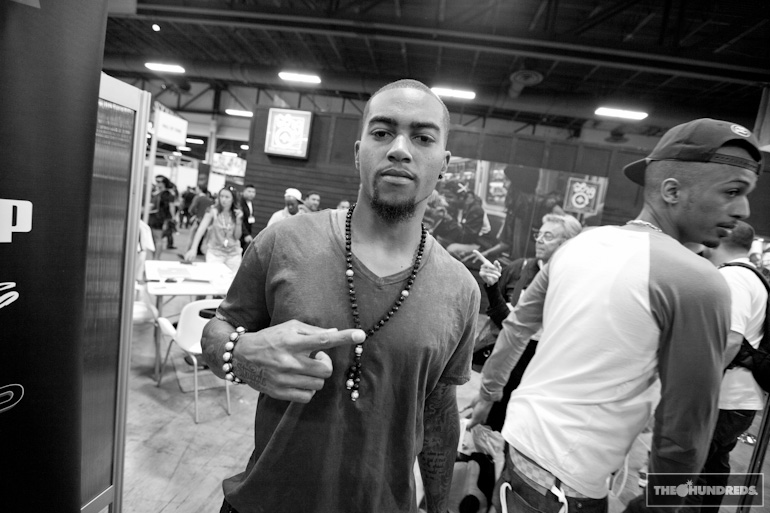 That's one of our earliest snapbacks, and still one of my favorite hats I used to wear before I lost it somewhere. Maybe this one's mine?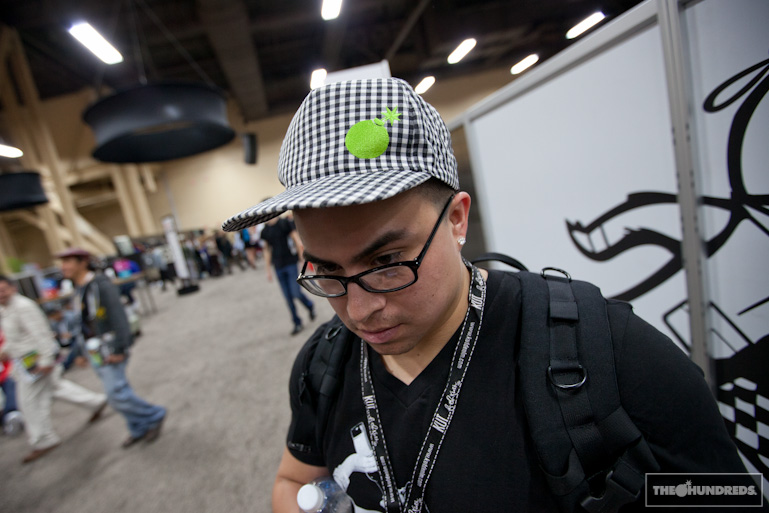 Kids these days…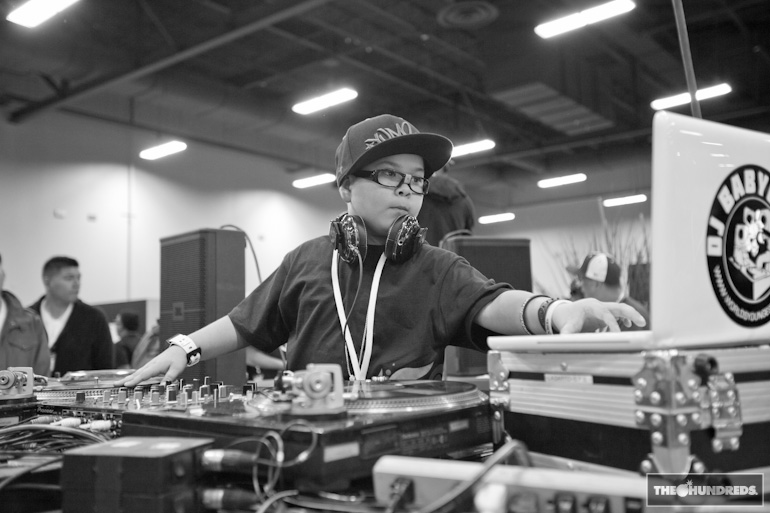 Eli doing his best air DJ. Eli Reed = ER, you heard it here first!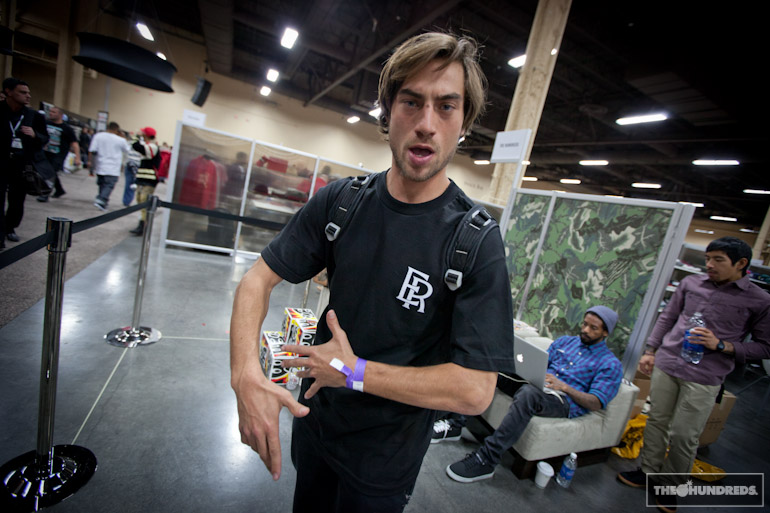 We lugged our crew out to the show also: Brien and Nelson (CLSC)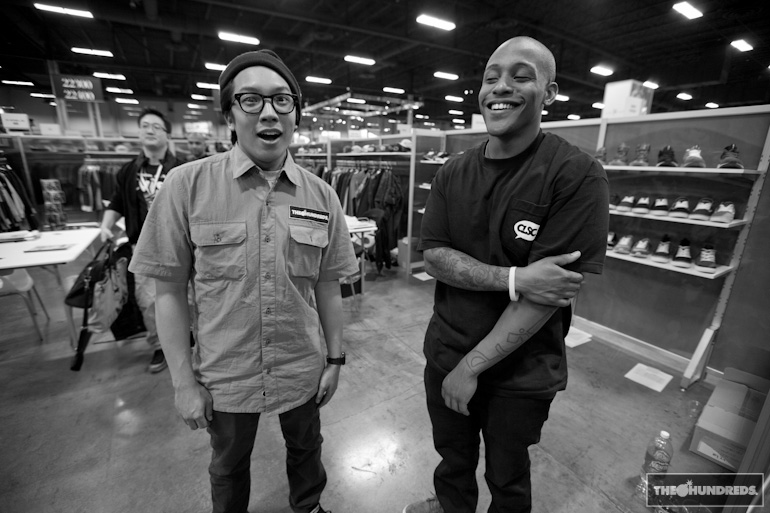 Josh (CLSC) and Switchy Switcheroonie (Everything You Love To Hate)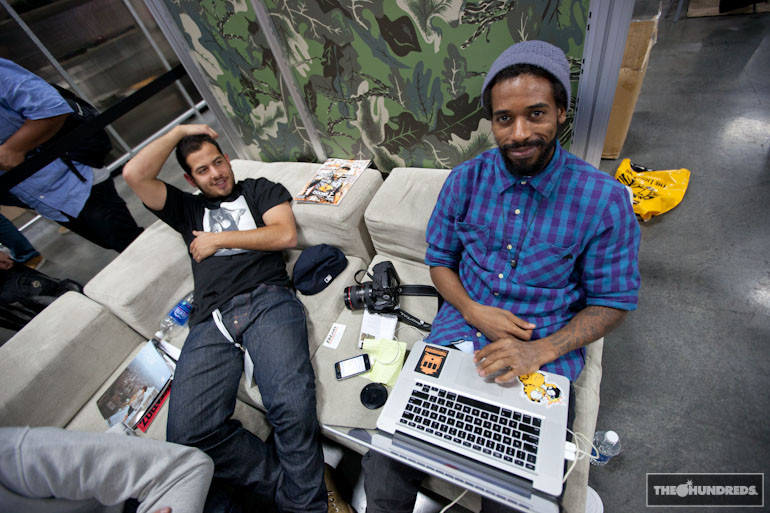 Eric and Scotty iLL: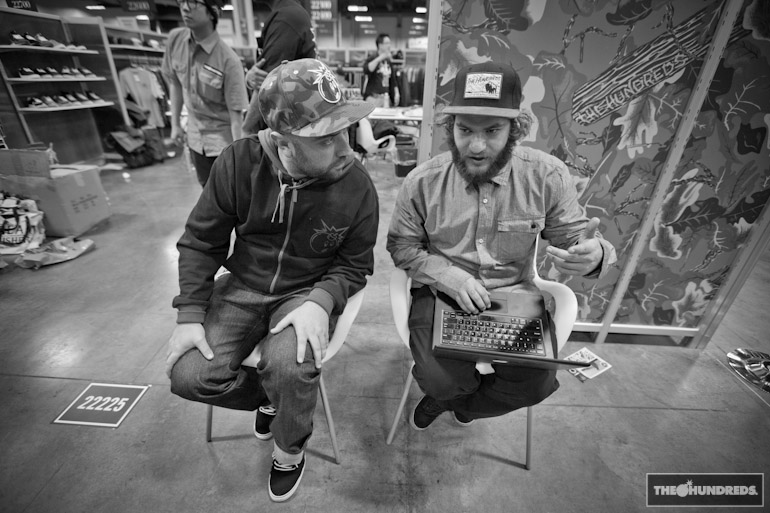 Right downstairs is the PROJECT Trade Show, a few of our friends are sprinkled around here also.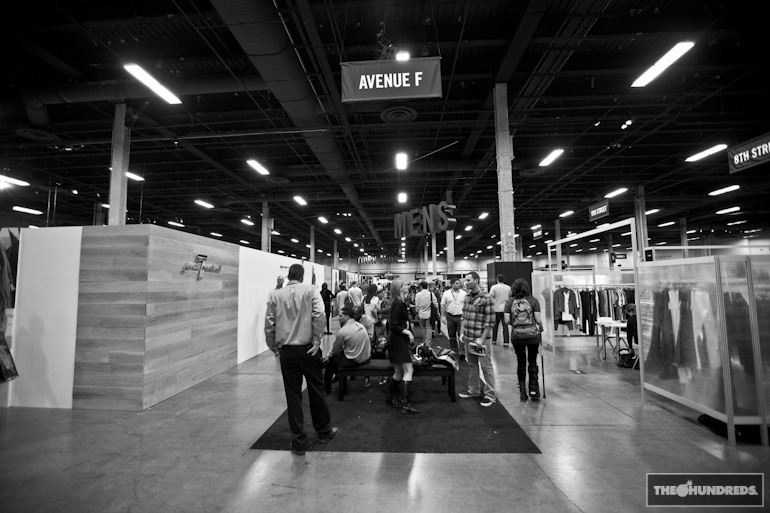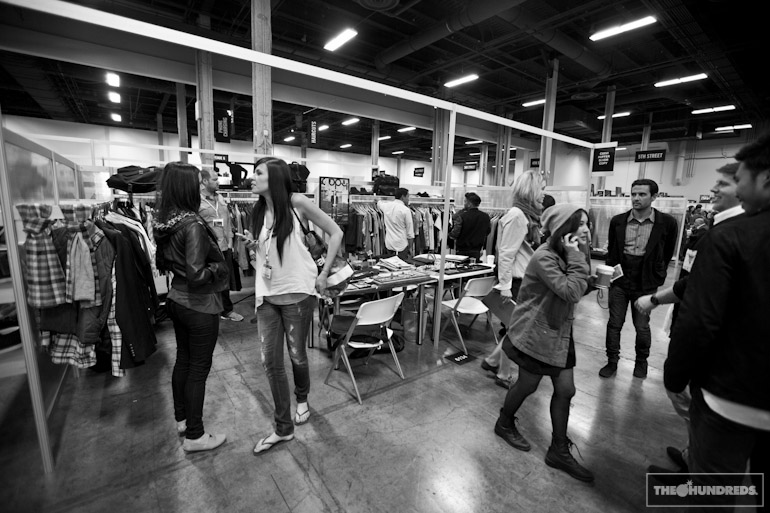 Barmak with the new and improved SCIFEN.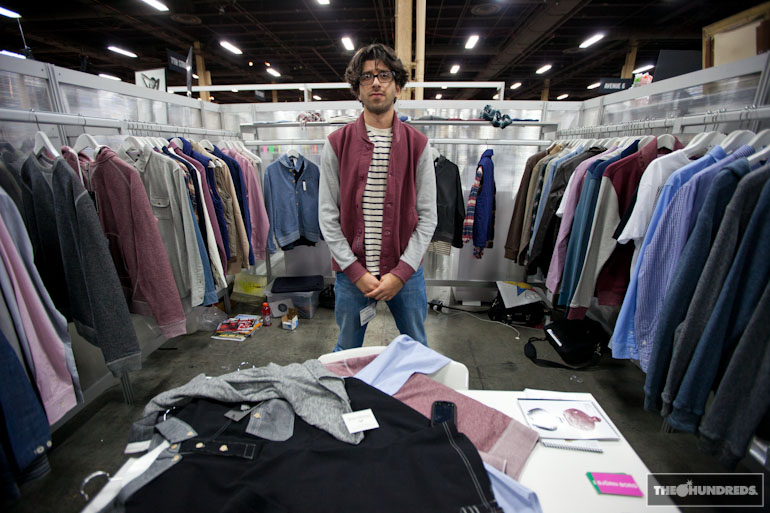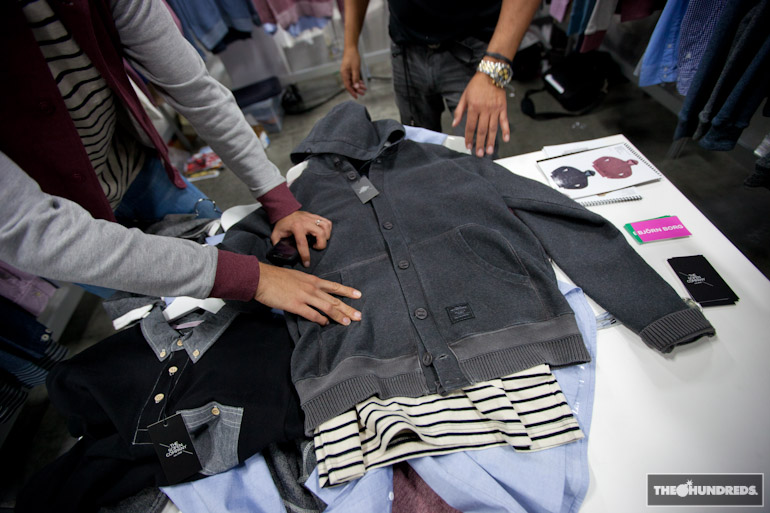 The Muska! We were walking into XS the other night, the bouncer checking I.D.s looked at Chad's card, then asked him straight-up, "You still got the boombox?" So rad.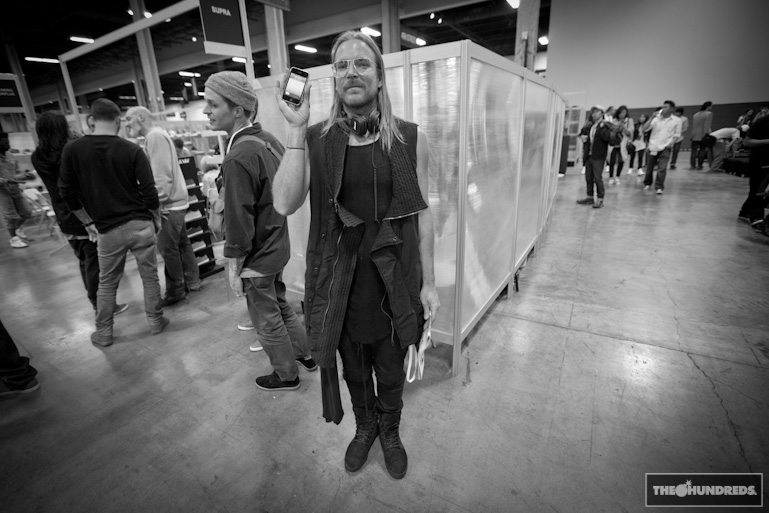 You shoulda seen Tara last night.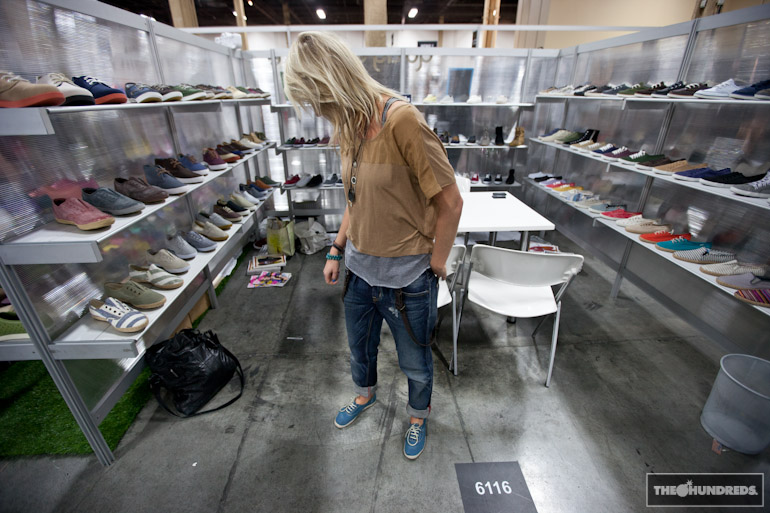 Back upstairs to the SLATE division of Magic, where the girls are always greener.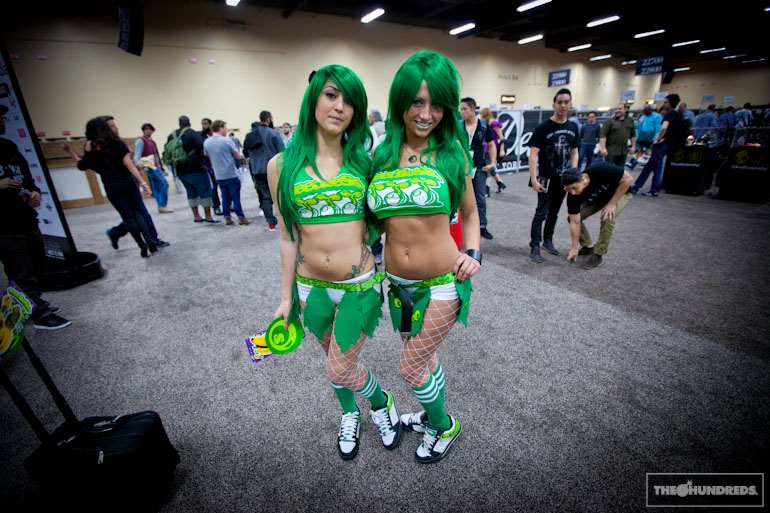 Wu-Tang Dunks. Really. Jaws dropped all around.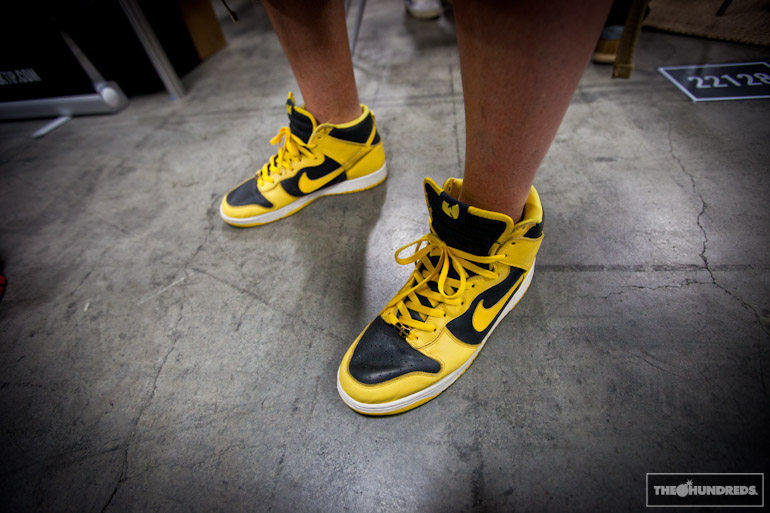 Another old friend, Vic with Leaders…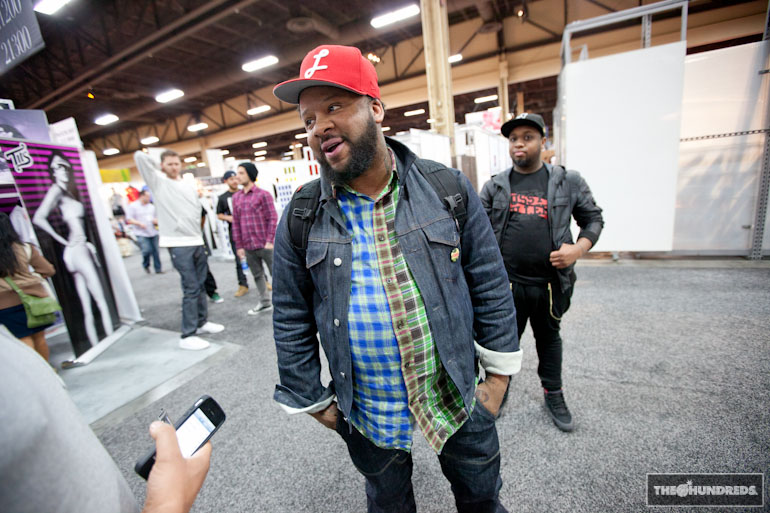 …with his most recent ink. I've been chronicling Vic's body art for like 6 years now.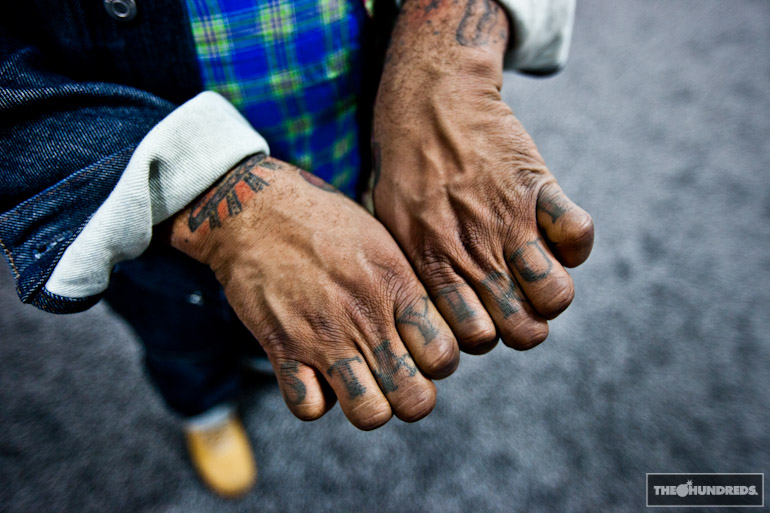 NY in LV. NA (The Hundreds New York / Deadline), Javs (FMS), and Dante Ross: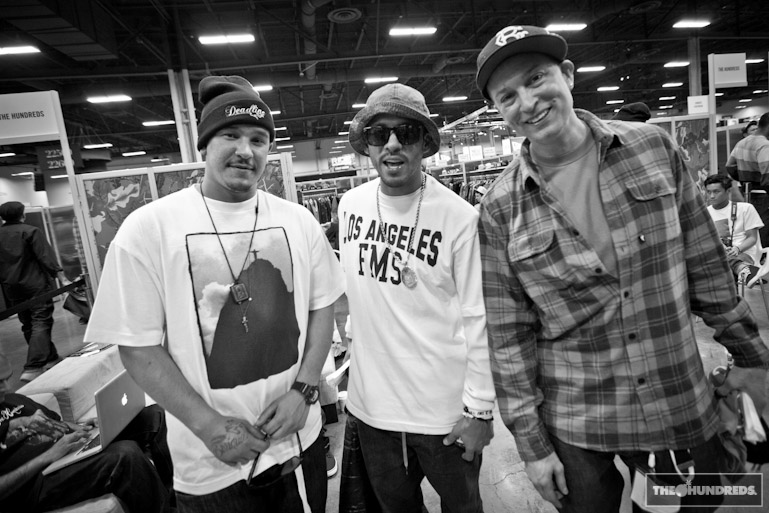 Personal biggest moment of the week goes to Freeway. He actually just wrote a rap about The Hundreds, which is dropping soon.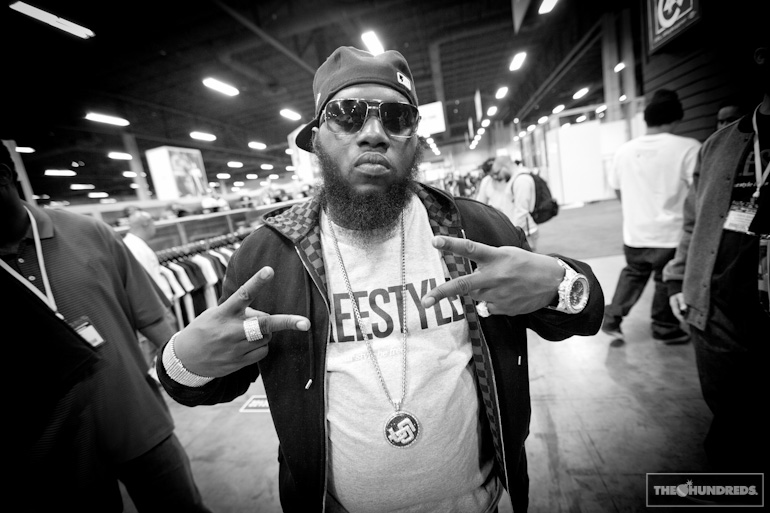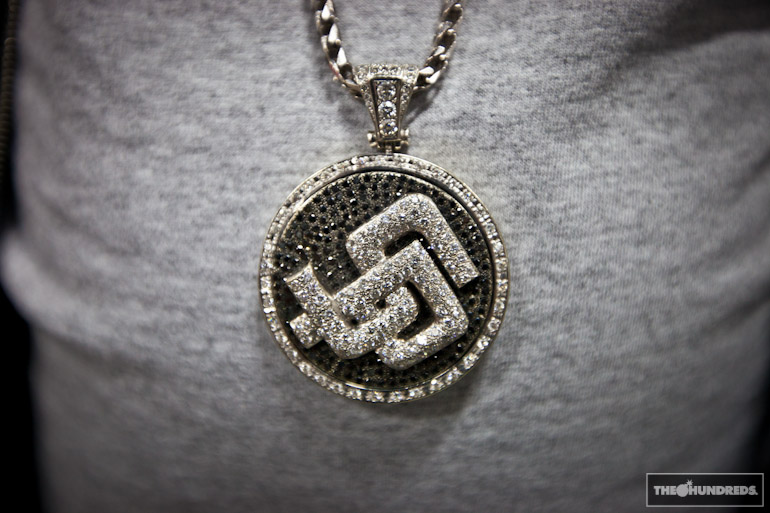 Manny Pacquiao walking the show with just a few friends, going totally unnoticed. Maybe it's the shades.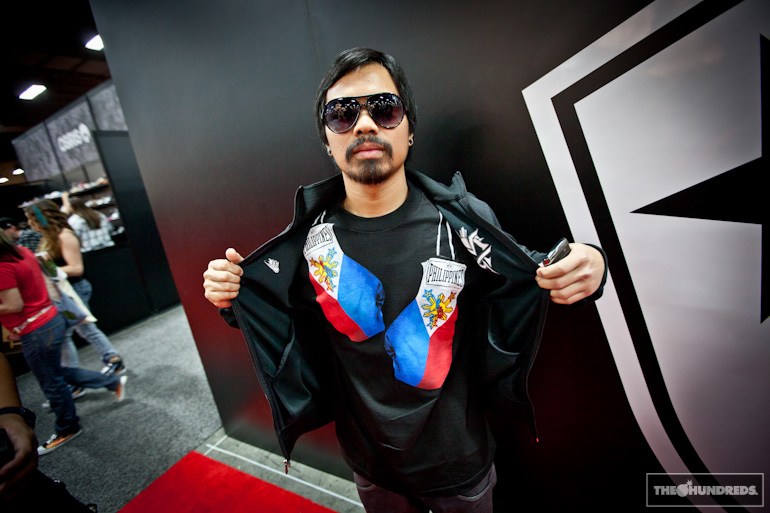 Josh Koscheck: "I'll kick his ass," considering Pac's team is GSP-oriented. Awkwwawaaaard…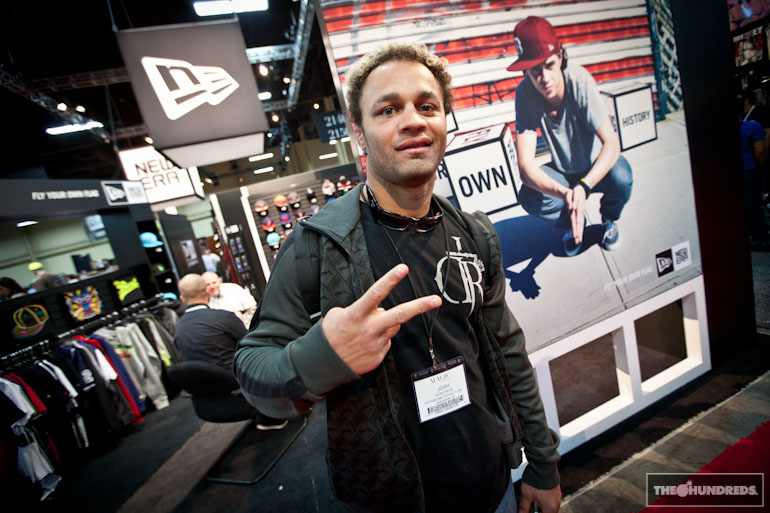 I still don't get how these guys get away with naming a mega-worldwide streetwear brand TITS.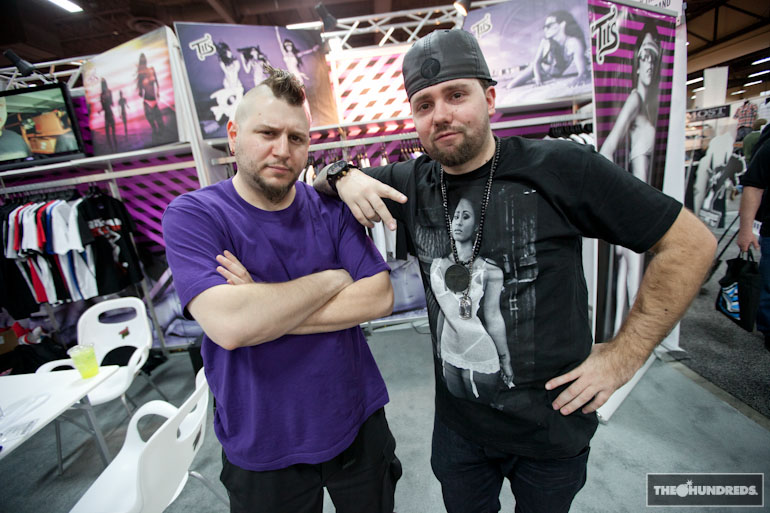 Speaking of…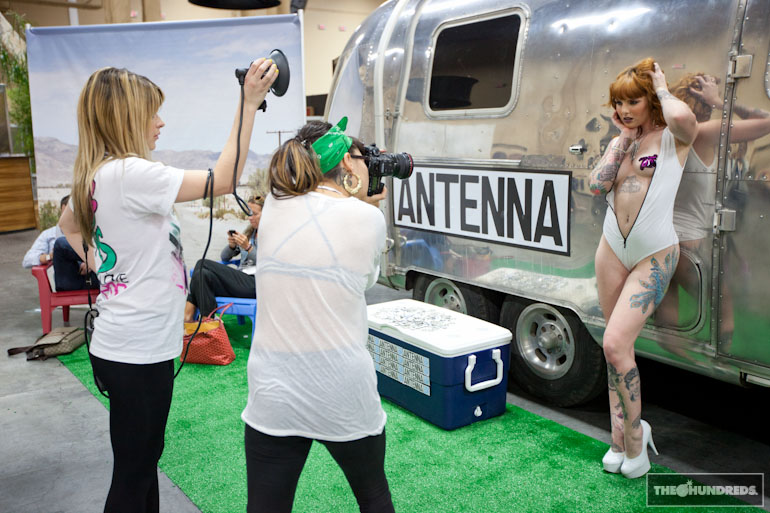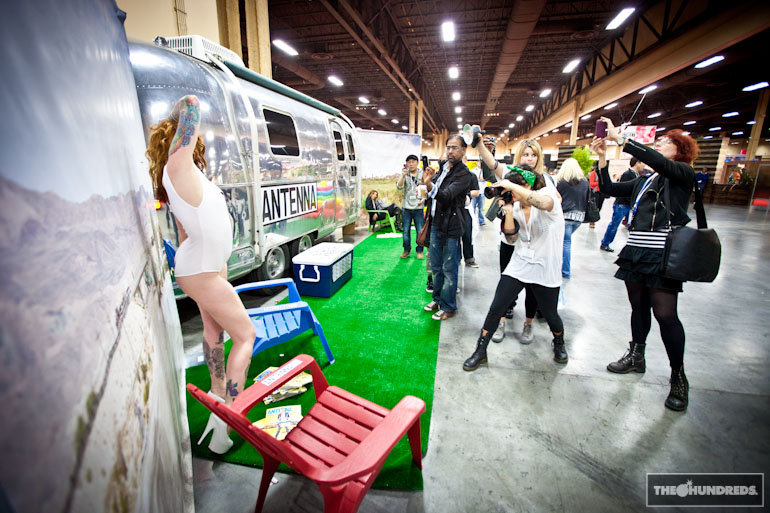 These two have got it right. Anti-fashion is the new fashion.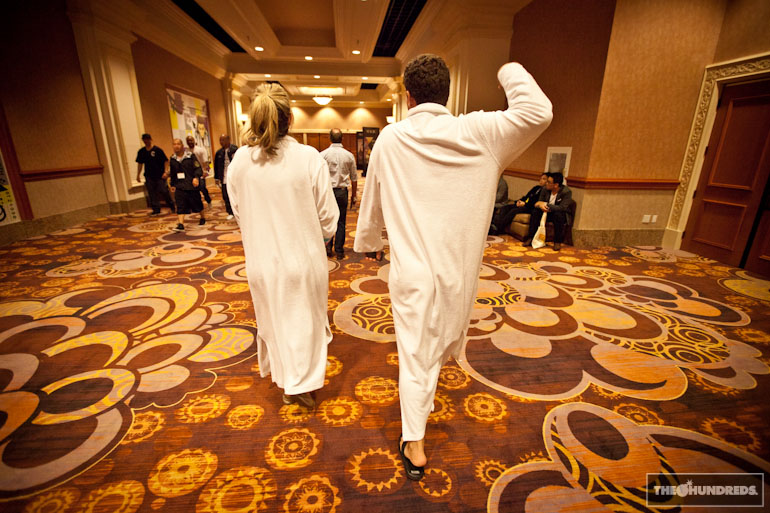 by bobbyhundreds