We ate lunch at the best Chinese food in L.A. (city proper, not counting Monterey Park or Rowland Heights) this afternoon, Yang Chow. And walked a few blocks down to Central Plaza, in what is considered the "Old Chinatown," although it's actually the NEW Chinatown. Confused? Me too.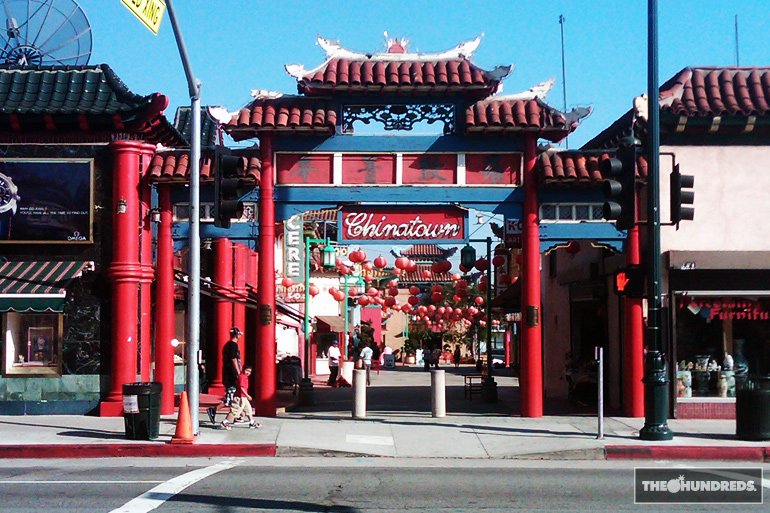 For years, all I really knew this square for was the old Hook-Ups ads where Jeremy Klein's getting his ass kicked by Ming Tran.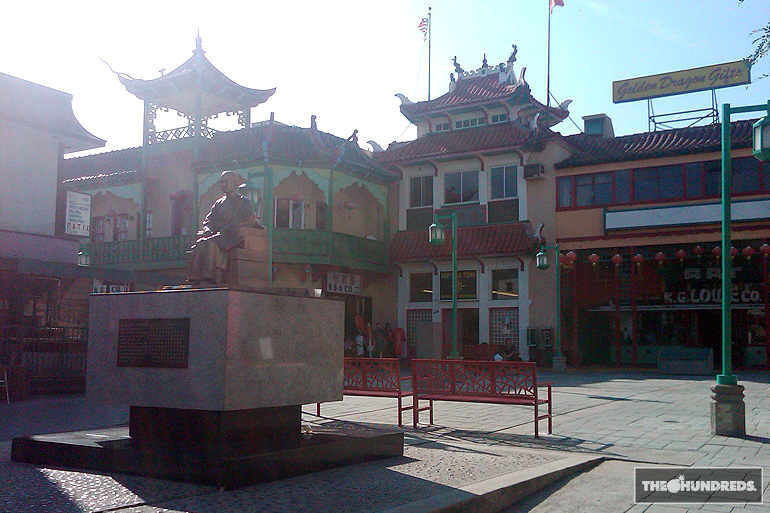 If you haven't figured out by now, I'm shooting all these photos with my Blackberry. I somehow forgot my camera purposely because SOMETIMES I HATE CARRYING IT EVERYWHERE I GO IN MY LIFE.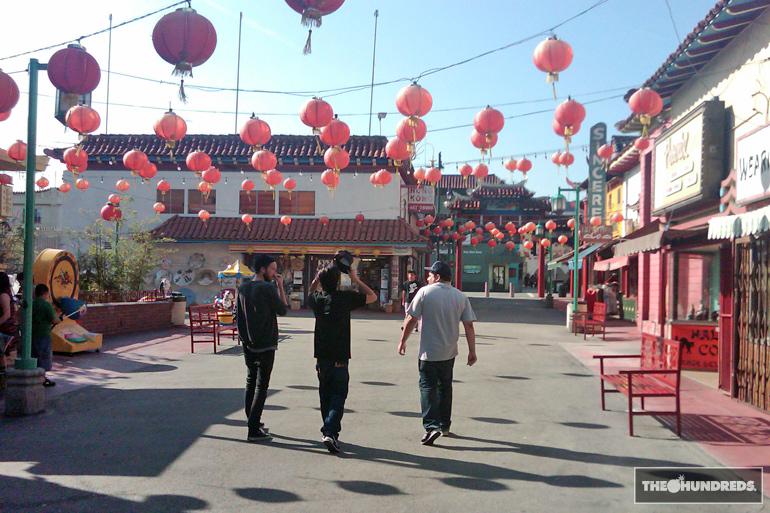 Jody is the film liaison for Central Plaza, and that's Frank Wong who totally reminded me of THIS. But he wasn't disapproving at all, he was really cool. He said he's been here forever, he was born on the sidewalk behind him. I like Frank. He's never Wong.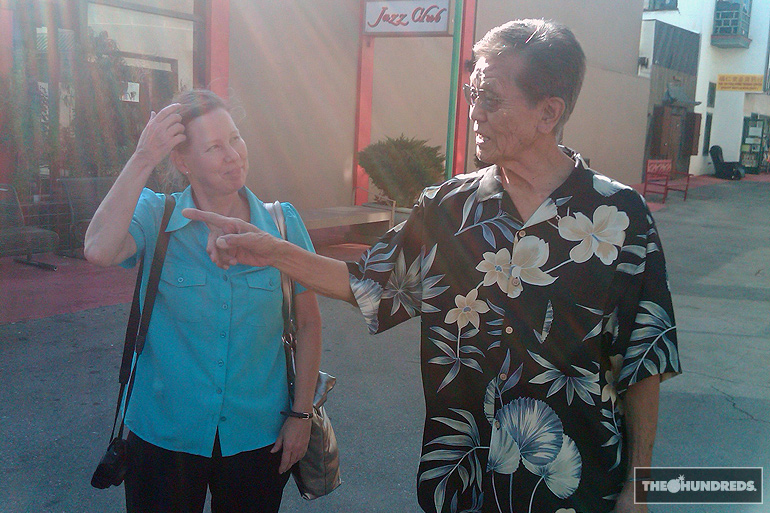 This is the Phoenix, which advertises oriental art goods, wearing apparel (???), and jewelry, but what they're really known for are..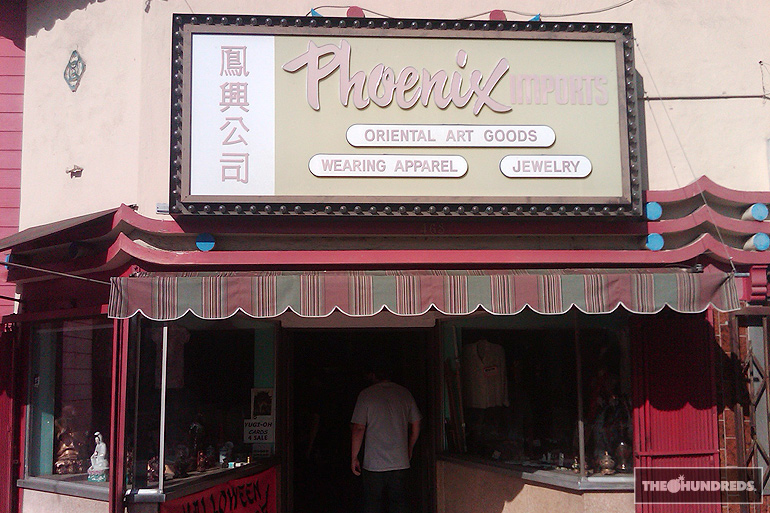 …AWESOME NINJA TURTLE WEAPONS.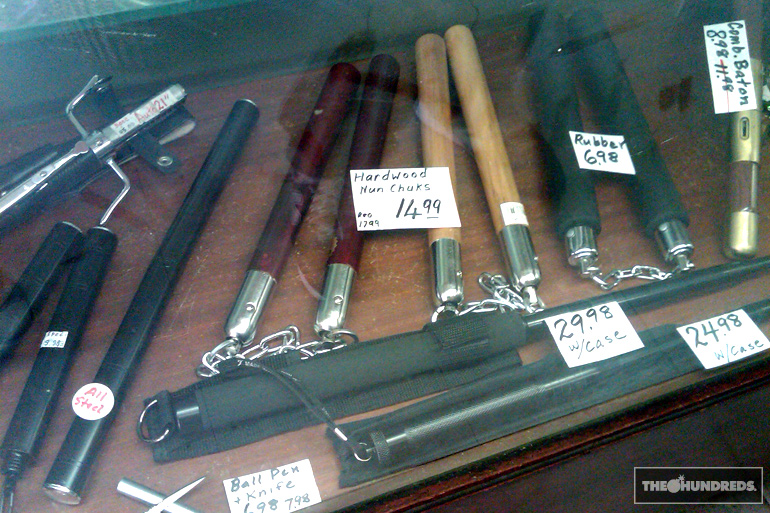 Jody was telling us how important Central Plaza is to L.A.'s history. See right up there? Now people live in them as lofts, but it used to be a popular music venue. The Police used to play up there, and it was also one of Jim Morrison's favorite haunts.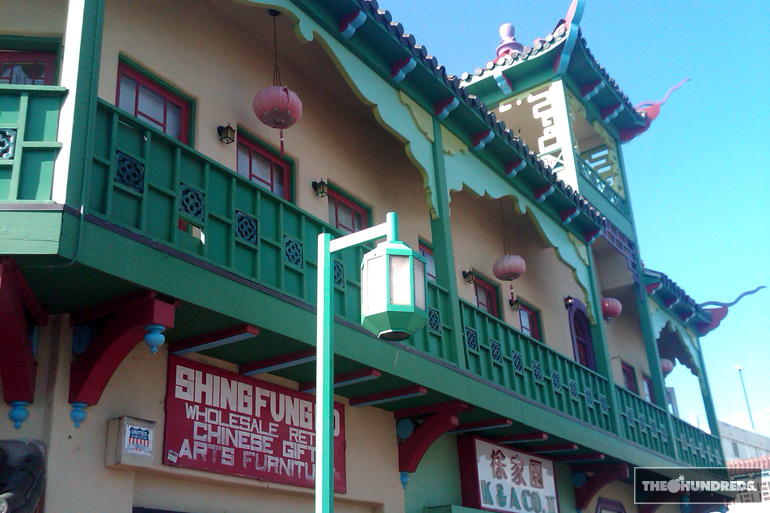 So most of how this plaza stays in business is not from tourism, or from retail business, but from the film industry who uses it as a go-to shooting location. You've probably seen it in movies, TV shows, and commercials, and not even realized it. Like Rush Hour and Lethal Weapon. This building on the left was in Freaky Friday as a magical fortune cookie factory.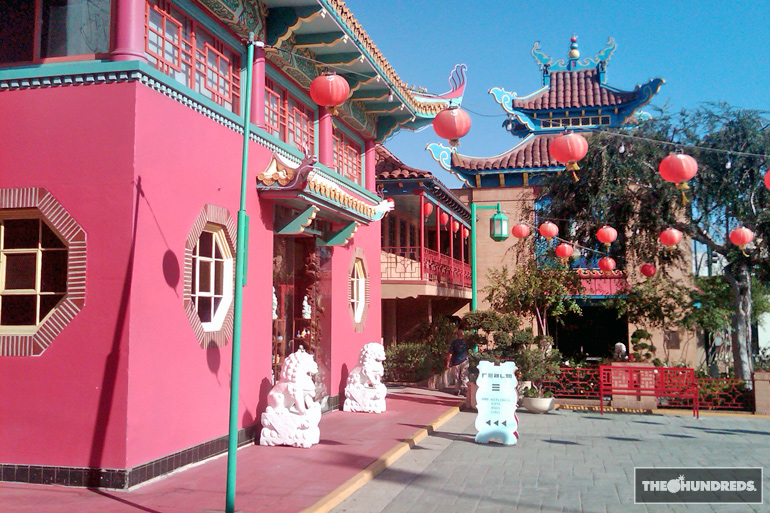 I told you Rush Hour was shot here.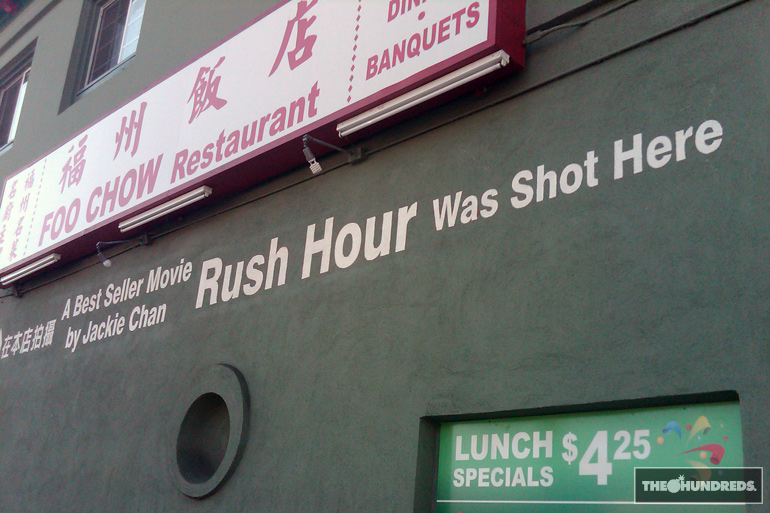 Today was actually a big day for Central Plaza as these new benches and tables were being installed, courtesy of the film industry. History being made.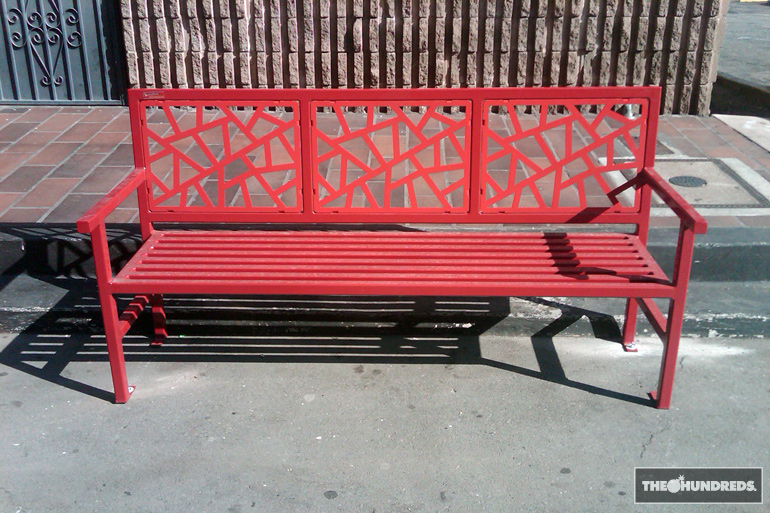 There's actually a lot of Cool still thriving here in Central Plaza, like Ooga Booga, art galleries, and The Public School.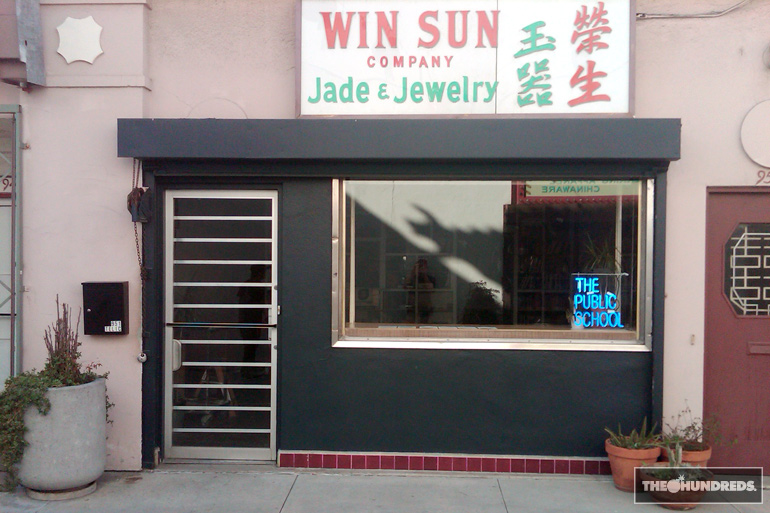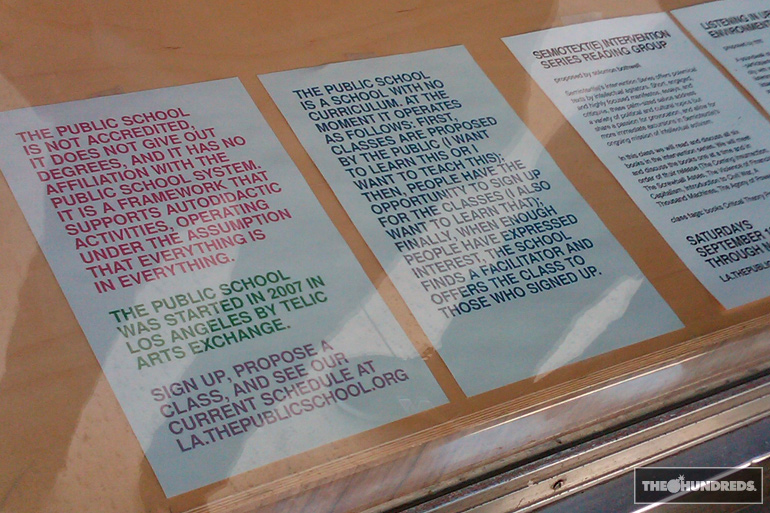 I love L.A.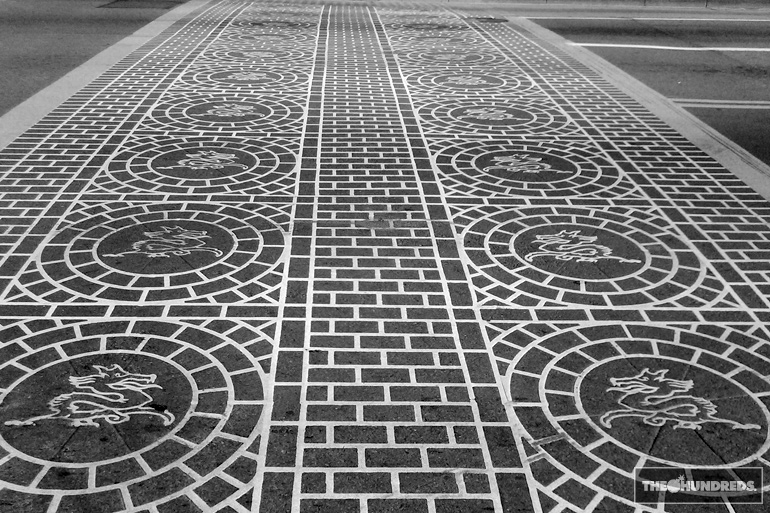 by bobbyhundreds