Once again, this Coachella, my family at RESQWATER hosted me at their palatial estate virtually next door to the fairgrounds. You may remember my stay here from last year;this time around the RESQ crew grew even bigger and better. With so many awesome people staying in the house, 24-hour chef, free liquor all day and night, private drivers, pool, jacuzzi, movie theater, a tennis court that Federer uses when he stays here, blondes in bikinis, basketball court, a lake, Doritos EVERYWHERE, a really sweet massage chair, an inflatable shark, … sometimes the actual show itself didn't seem as appetizing as lounging around here all day and night.
Here, Shaun White & co. lampin':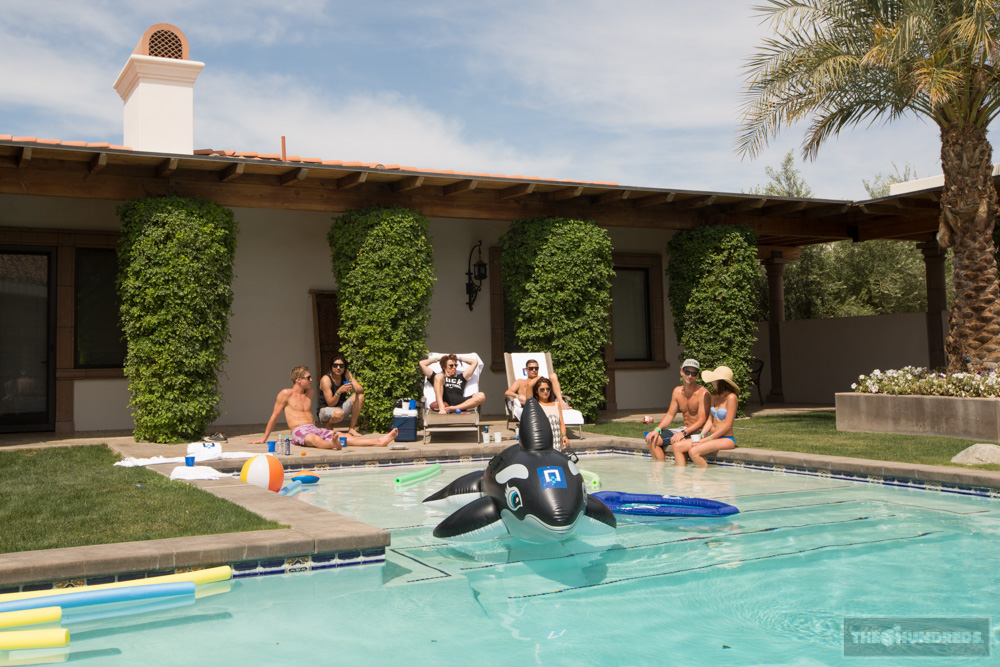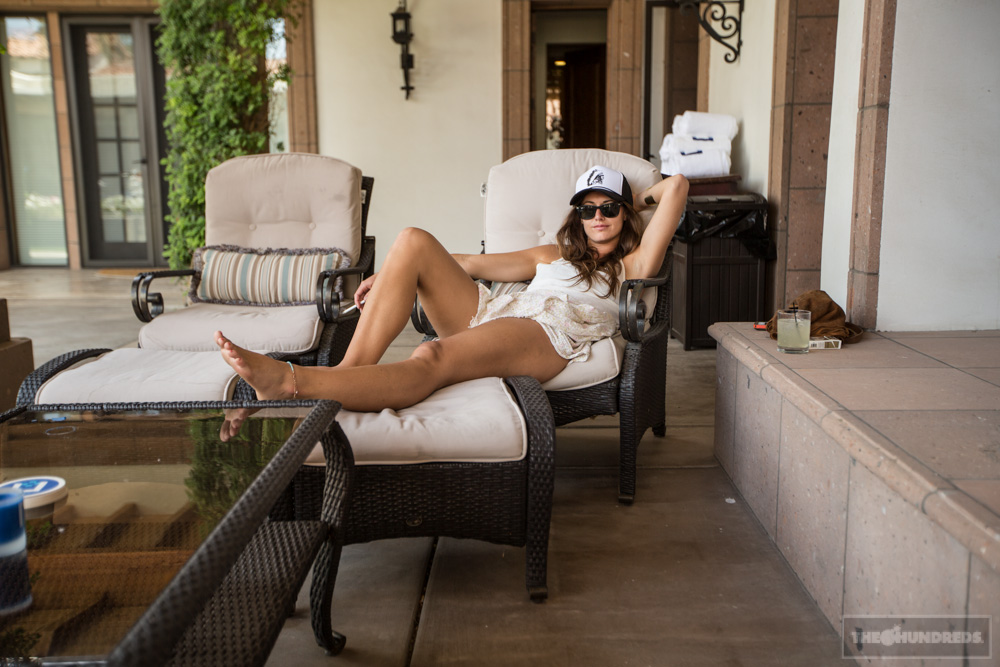 Tallywood, Tackleberry, Toddybow. The three T's of Terrible.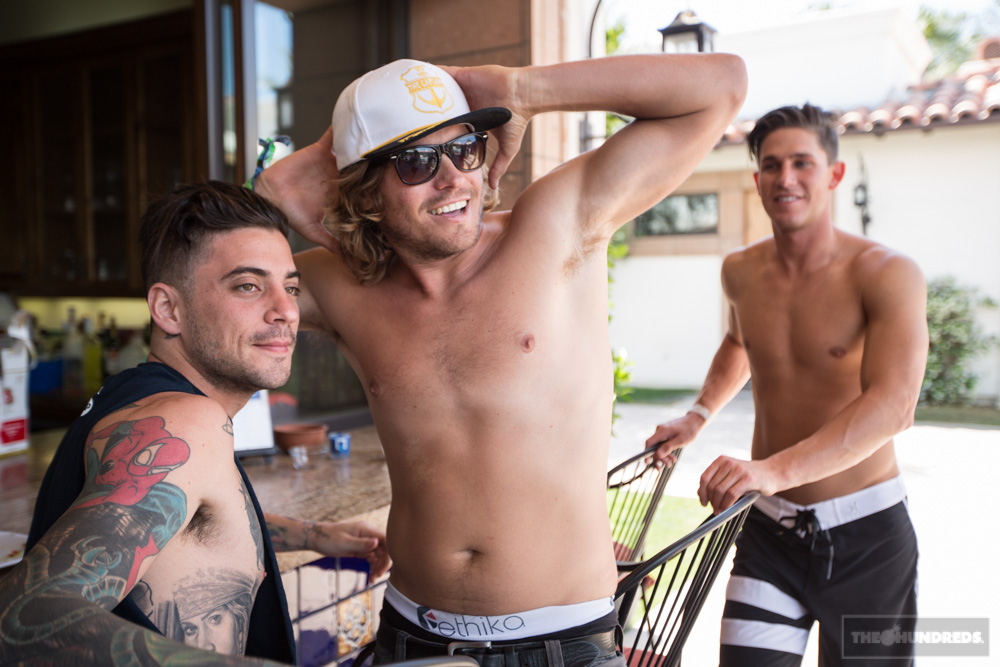 Leland (Azione PR):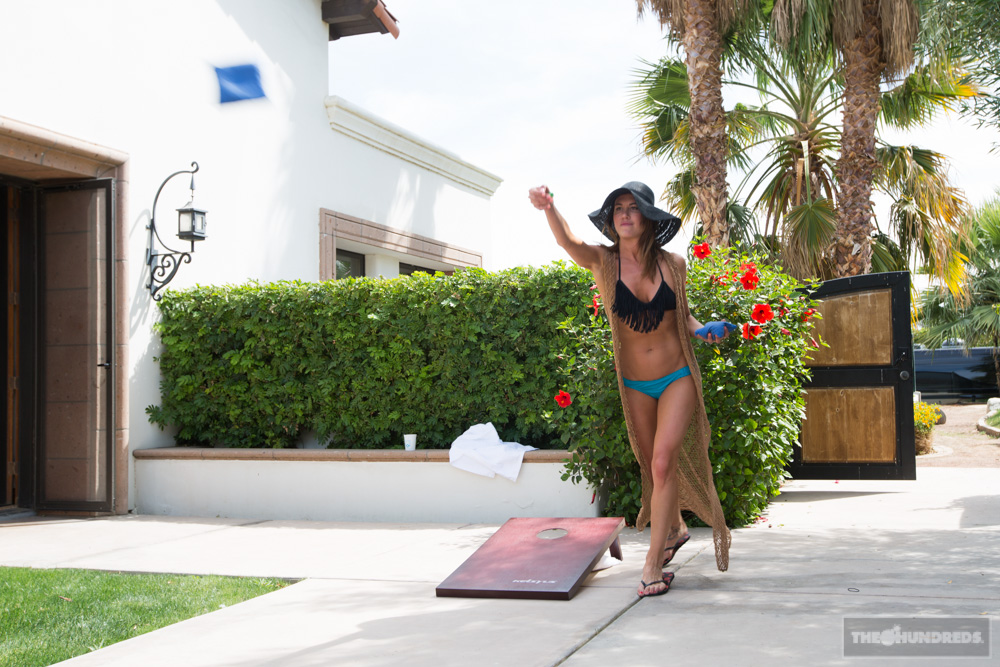 And then that happened: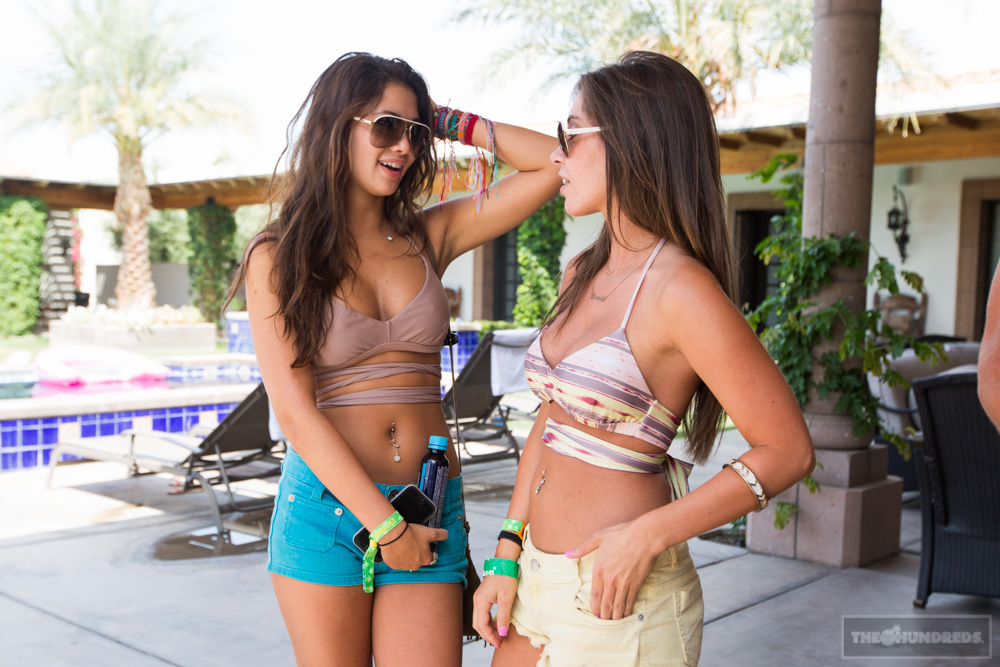 Ginger (Top Shop), Emi Perry, Tack!: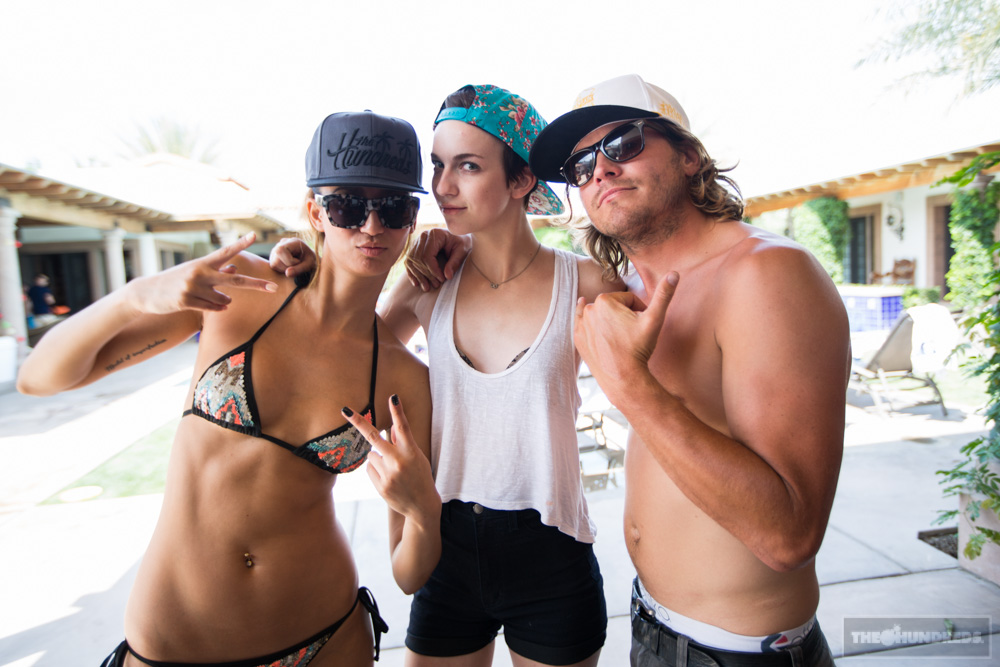 Elana is in there, somewhere (Reformation). Also, Giovanni Ribisi.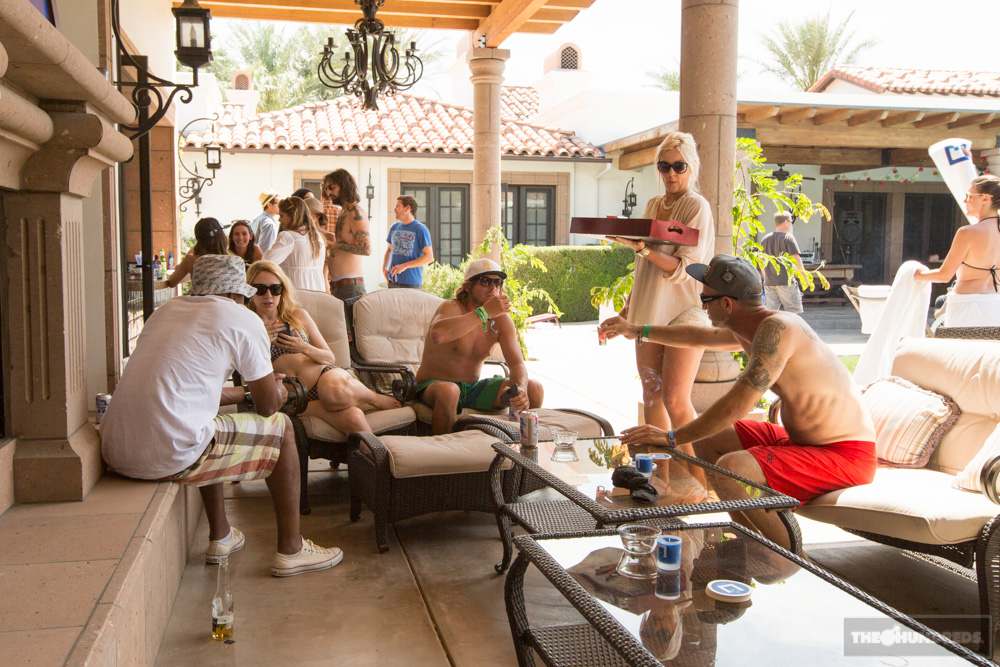 Brody Jenner + Tal, causing trouble: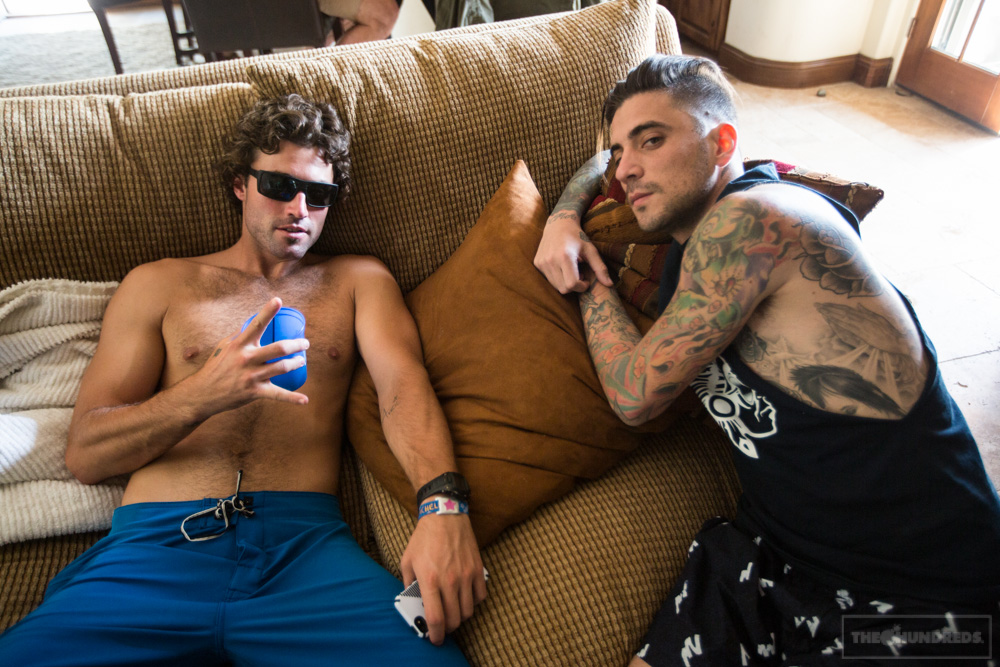 Sir Jackson James + BORN X RAISED: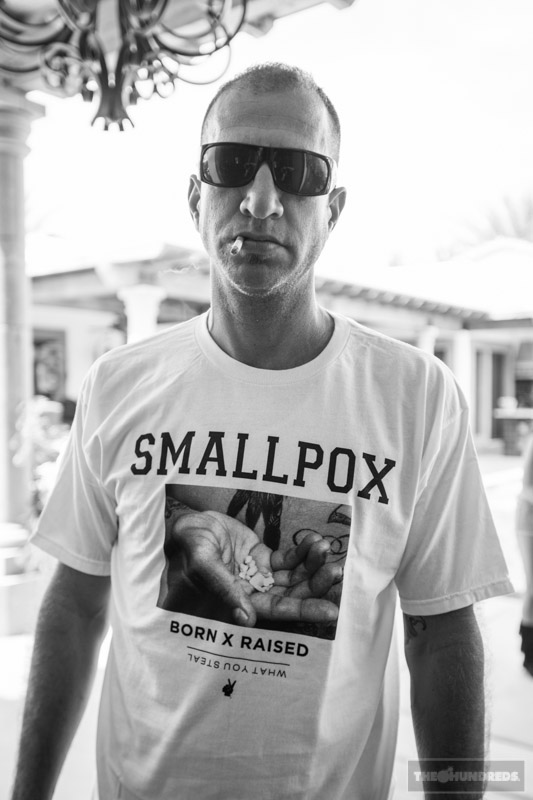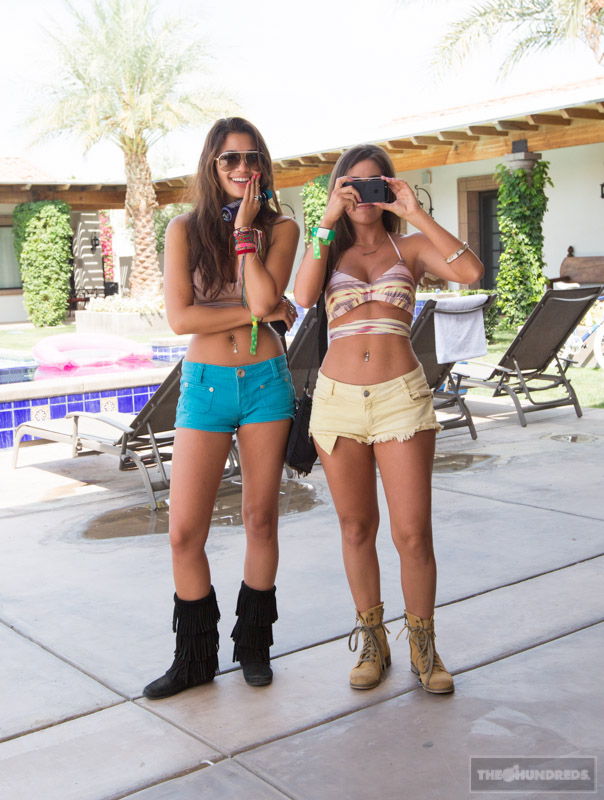 By way of Boston and Florida: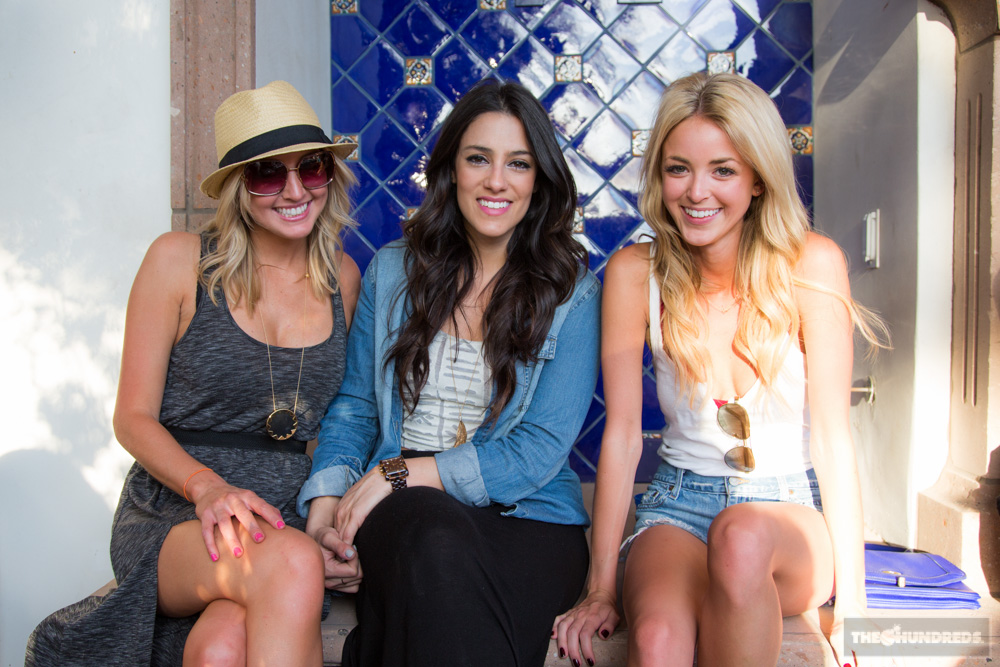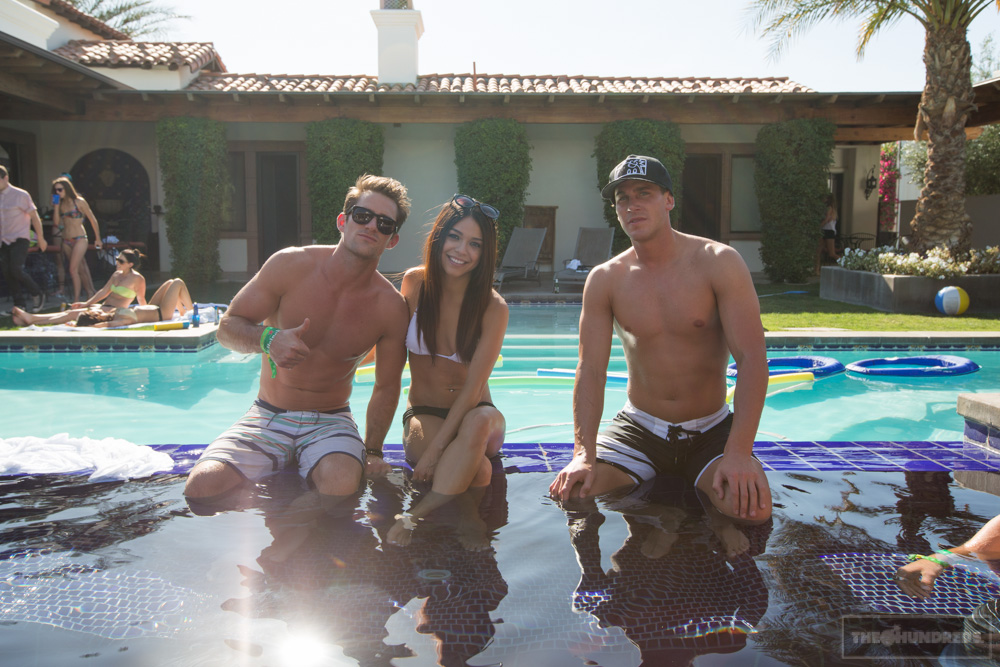 My man, DJ Adam 12(She Wants Revenge / Obama):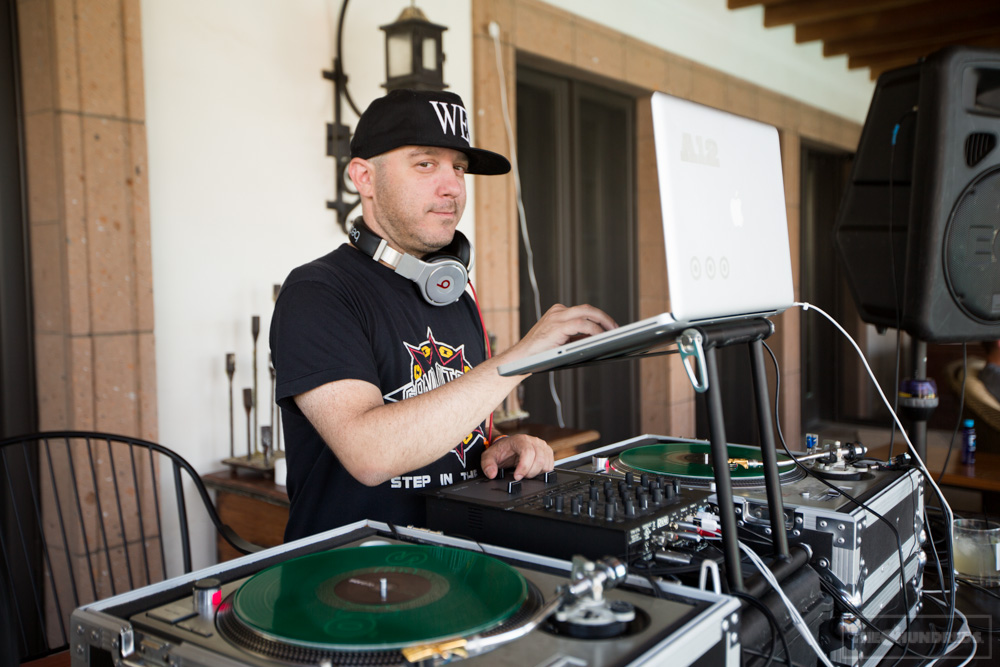 The Hundreds X Grateful Dead ???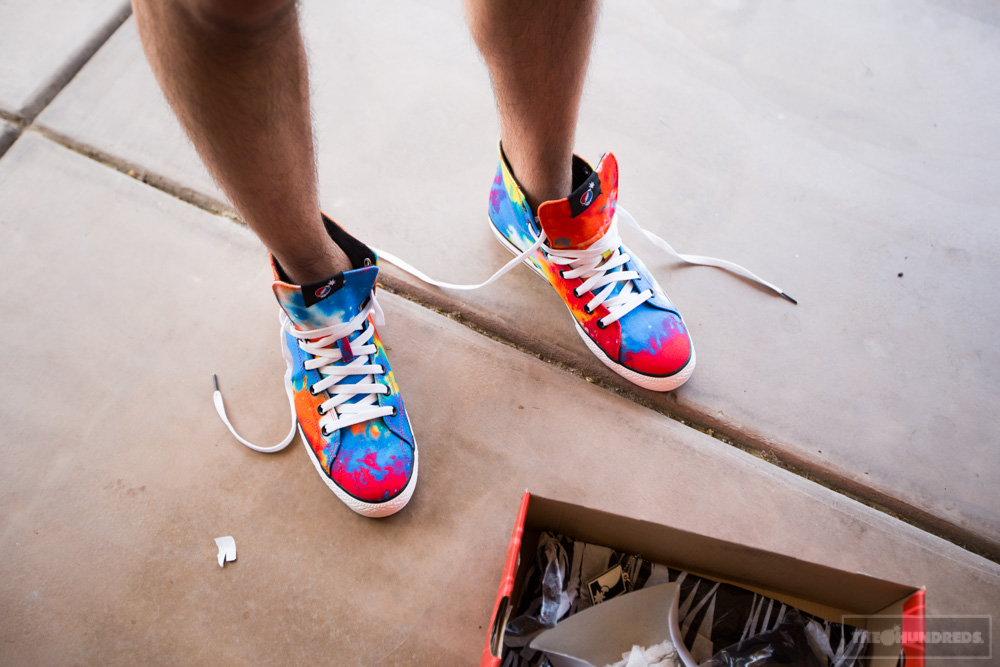 Sneak peek, Auna (Chanel) in our upcoming Phoenixes: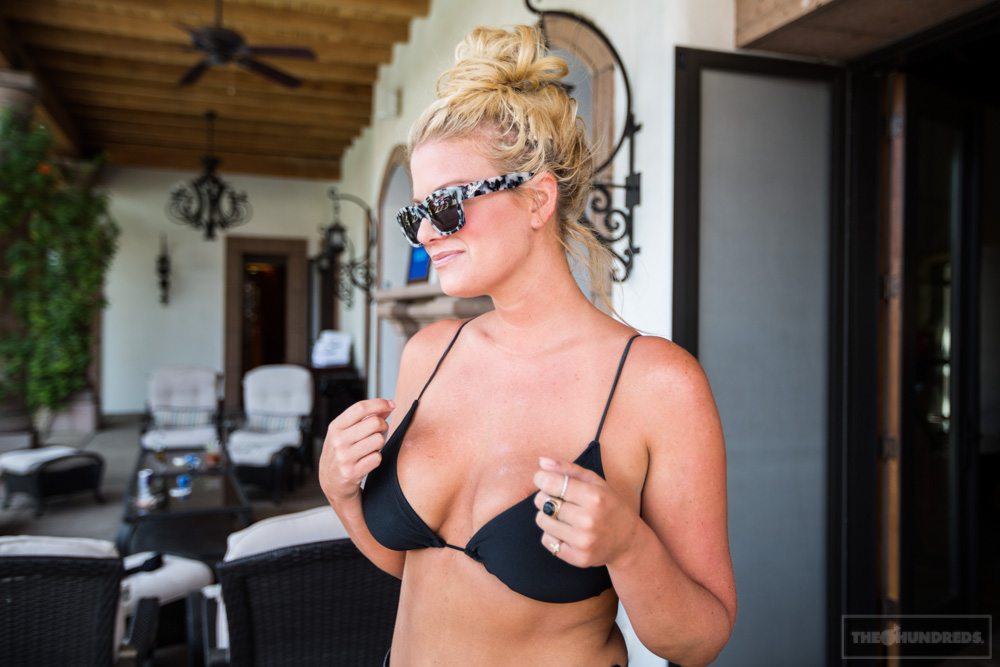 Hiiiiiii Sam: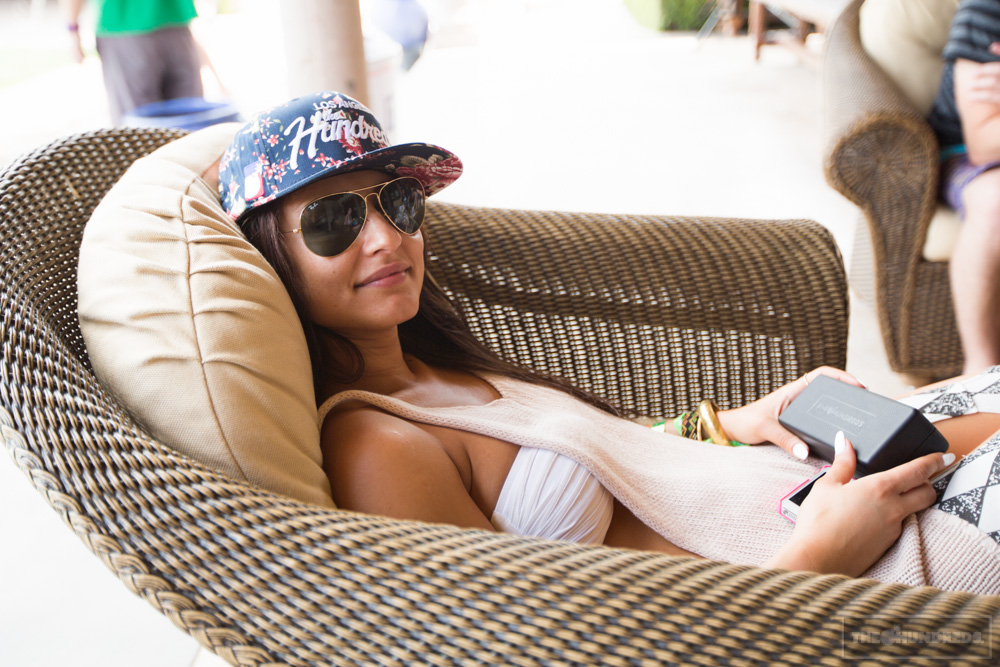 Brody and Joey (Neff):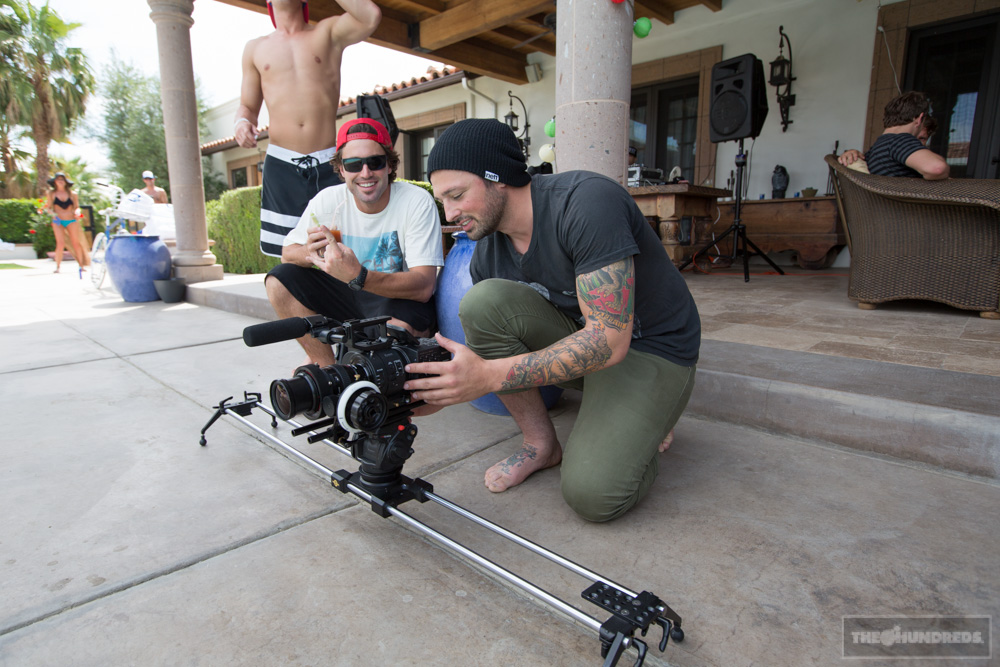 Ashley slicin' and dicin':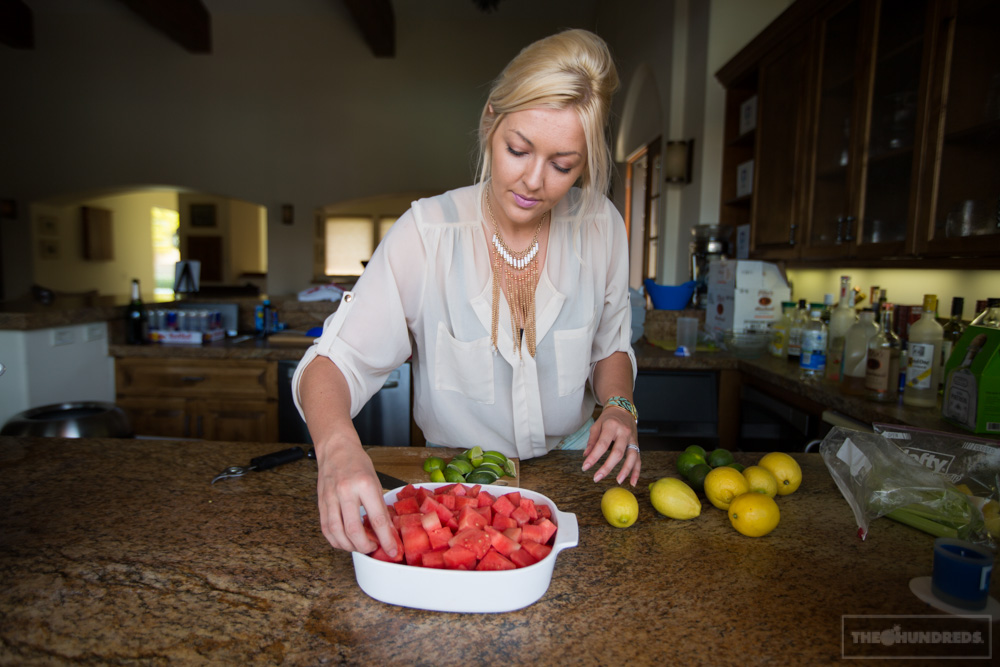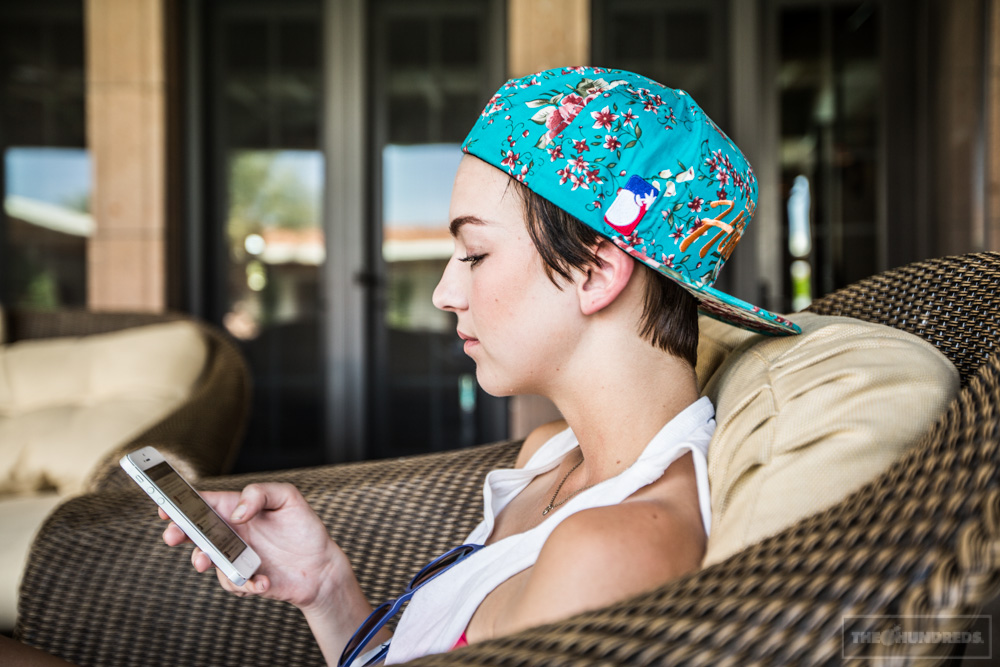 Joey in some more new The Hundreds Phoenix sunglasses: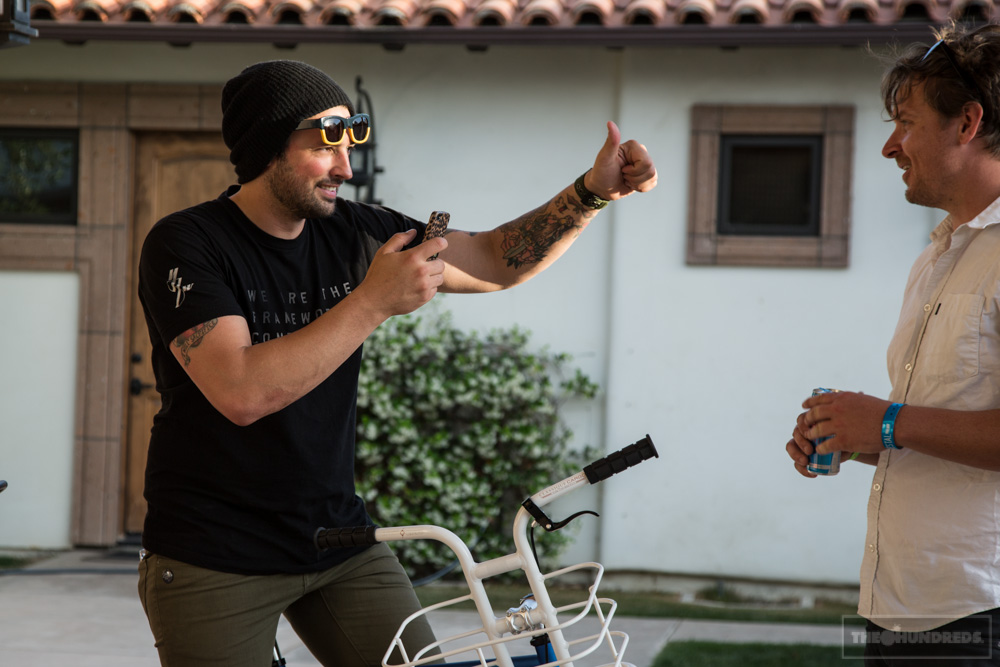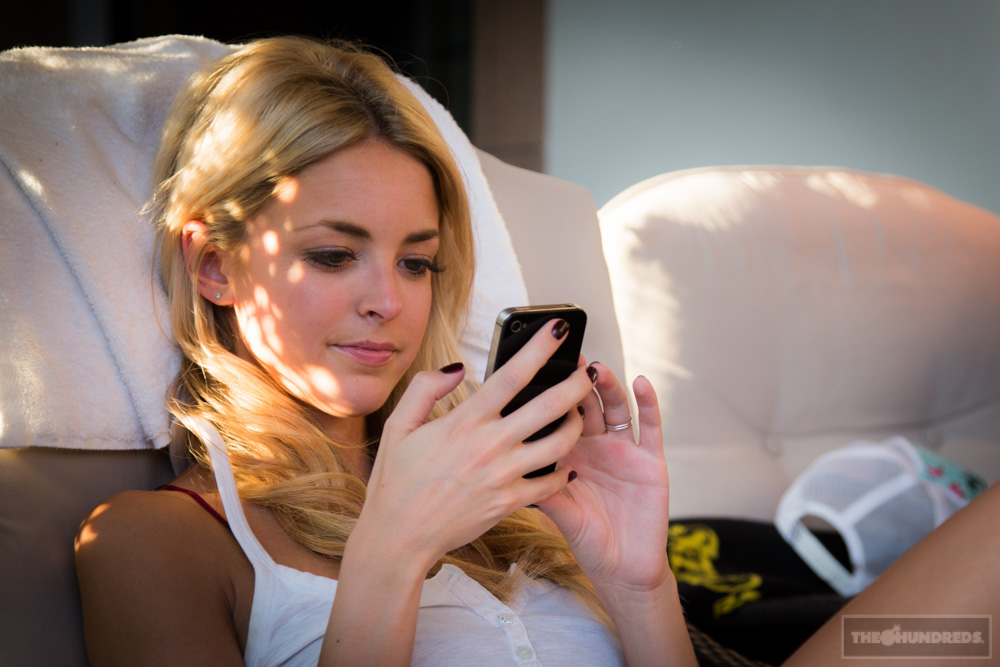 The Hundreds' motto is "People, Not Product," and it goes so much further than just our own brand. When the individuals and their personal narratives are inspired and compelling, I can believe and support in almost anything, whether it's a streetwear brand, a music artist, or a hangover remedy drink. RESQWATER is starting to infiltrate the market and yes, it actually works wonders. But when you think of the bottle, remember the people it brings together, all with faith in not just the product, but Troy (the one in our Bull boardshorts, *plug*), the RESQ visionary. Good people attract good, culturally diverse, progressive-minded people, and that's what you get everyday here at the RESQ house, and with RESQWATER.
Frankie Valli, Jr., the one and only Sean B, Brody Jenner, Troy, Tackleberry, Todd, Tal, Snook, and Jackson James seated (Streetwear forefather). Other brands and personalities represented at the RESQ house this year (and not pictured in this post): Oakley, Creative Recreation, Mike Shinoda, Complex Magazine, Freedom Artists, Clot, Barton Pereira, and CRSL. See you next year!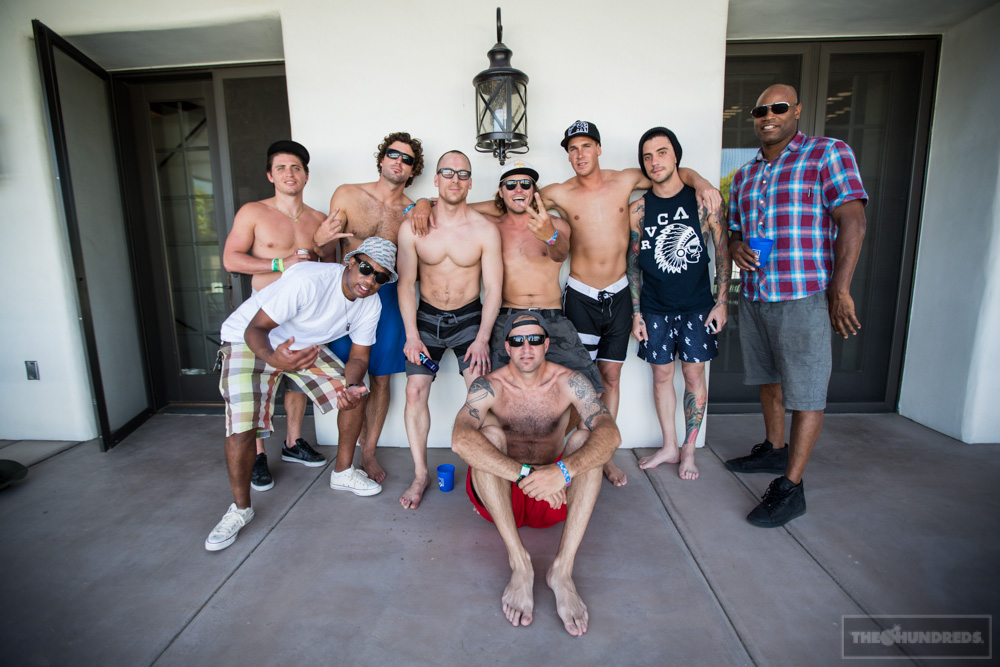 by bobbyhundreds