I've been traveling to Hong Kong for close to a decade now for work (we design and do our cut/sew production out of here) and in that time, this island has become a second home.  The unforgiving humidity and merciless jetlag can weight you down, but if you can get past that, Hong Kong is one of the most incredible places to visit and live.  Some of the best fashion retail is here, rare and special food, and from the jungled mountaintops to the tropical beaches to the crowded skyline, Hong Kong's terrain is in a class of its own.
But the best part, of course, is the people.  I think what I really miss about this place when I'm back in LA is our community of friends that we've developed over the years.  So our greater The Hundreds team is in town for a few days en route to Shanghai for Yo Hood (more on that later) – Ben, Patrick, Scotty iLL, Heavy D, Erica, Johnny Chang, and myself.  This is what we got into: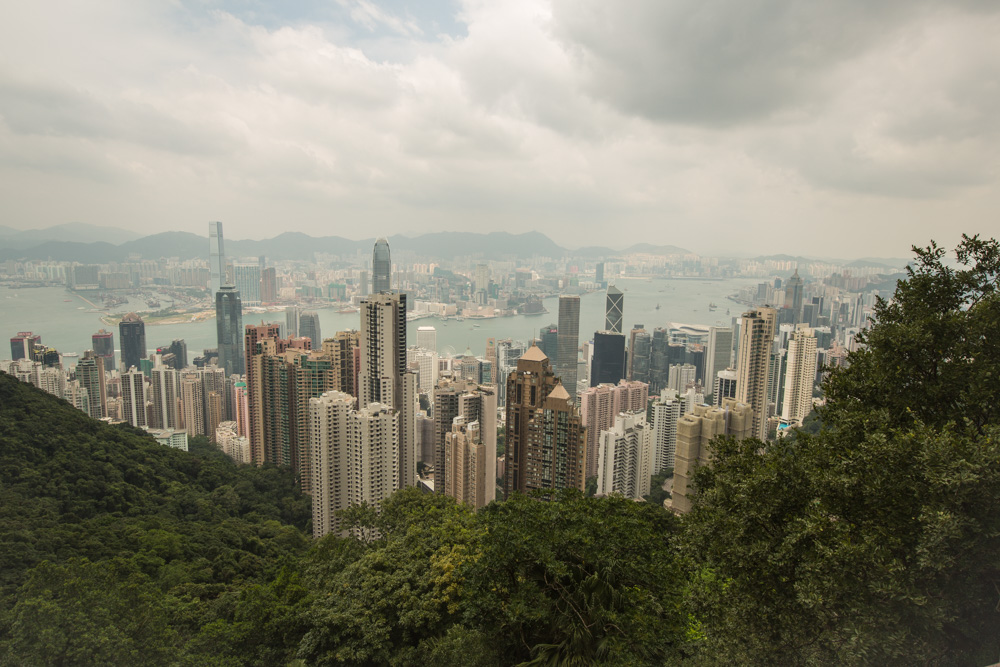 Since my first trip here, I've intended to visit the Peak, a popular tourist destination and one of the highest points in Hong Kong.  Since we're filming the next installment of our Passing Through webseries, why not kick things off here?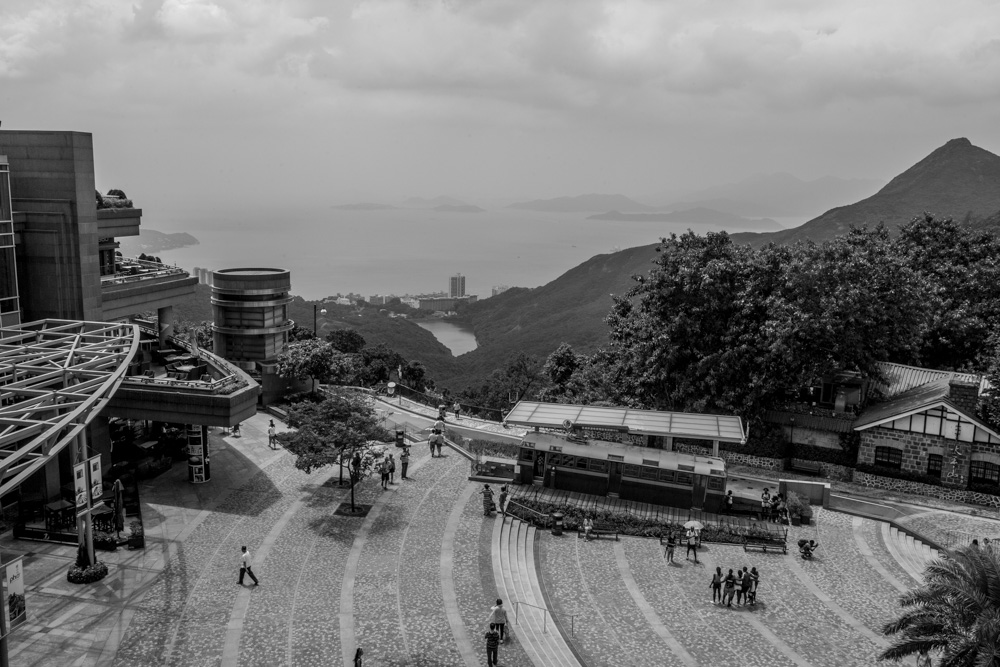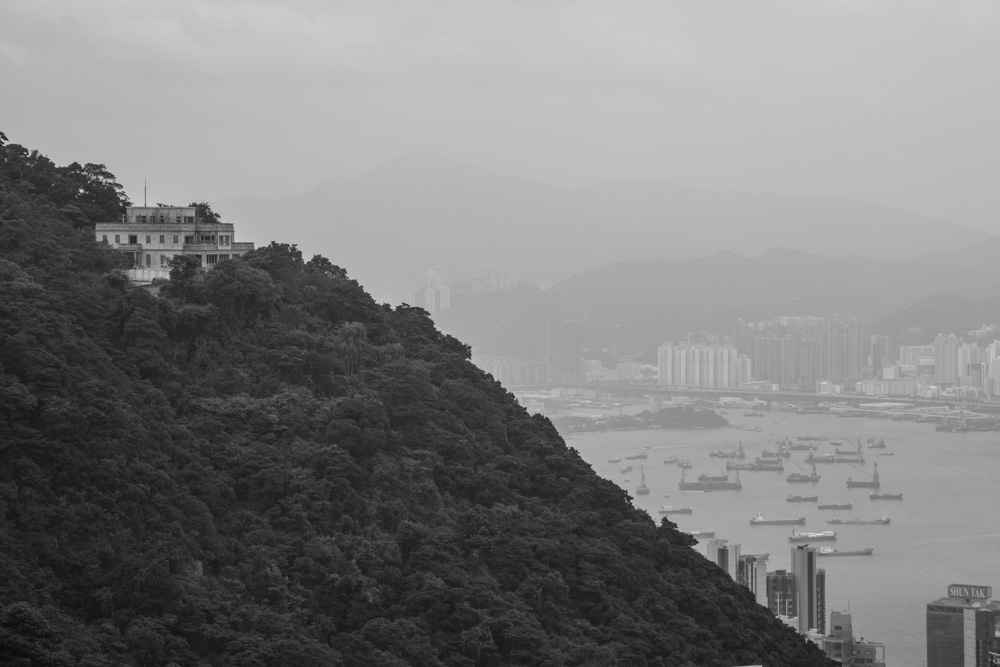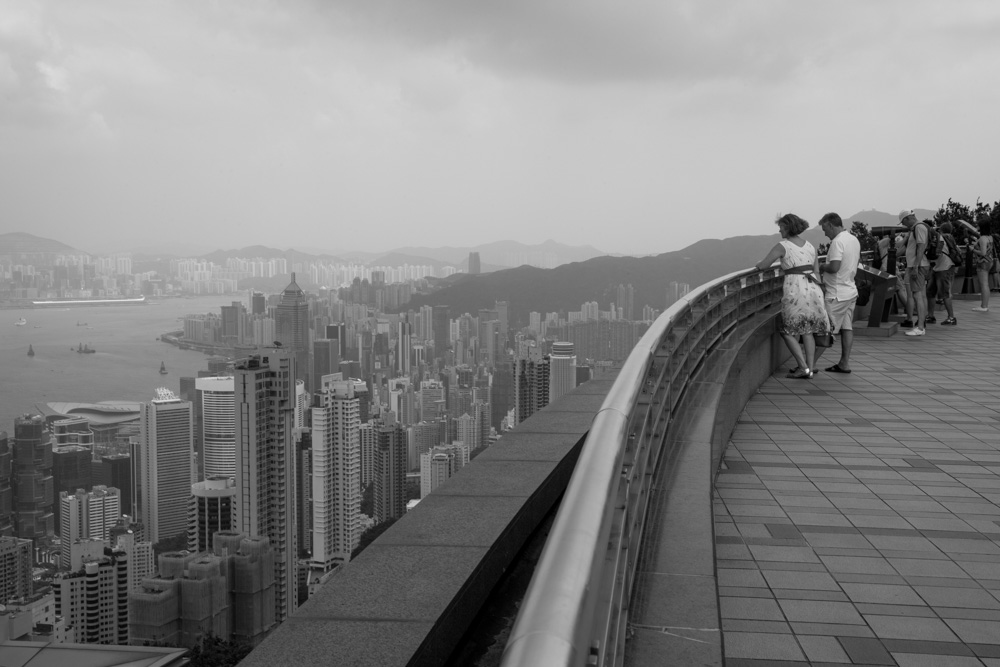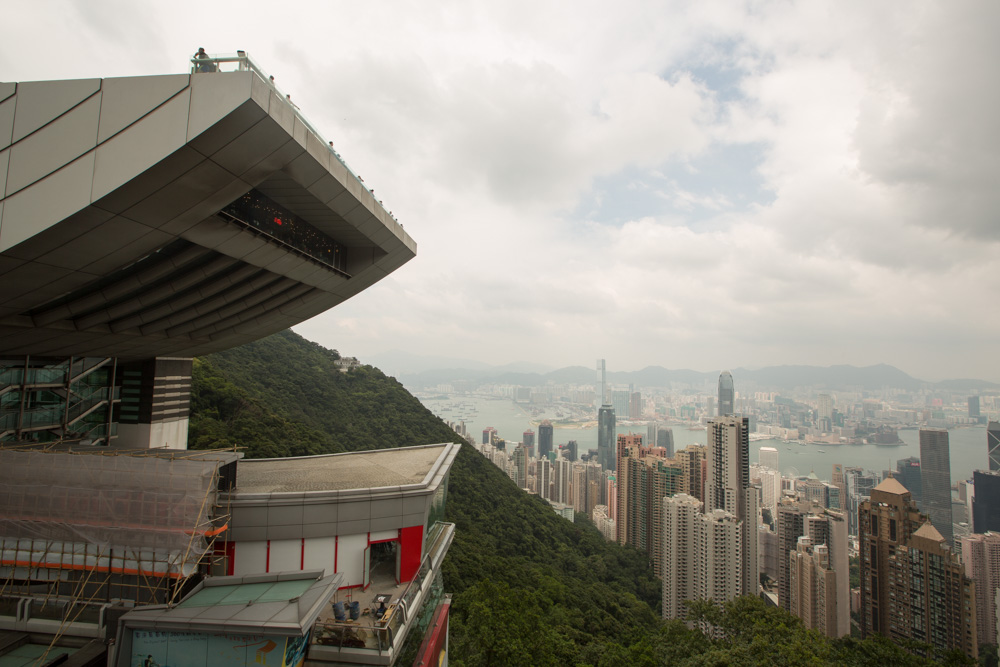 A big part of the Peak experience is taking the tram up or down. It moves a lot faster than you'd think, and a lot steeper as well.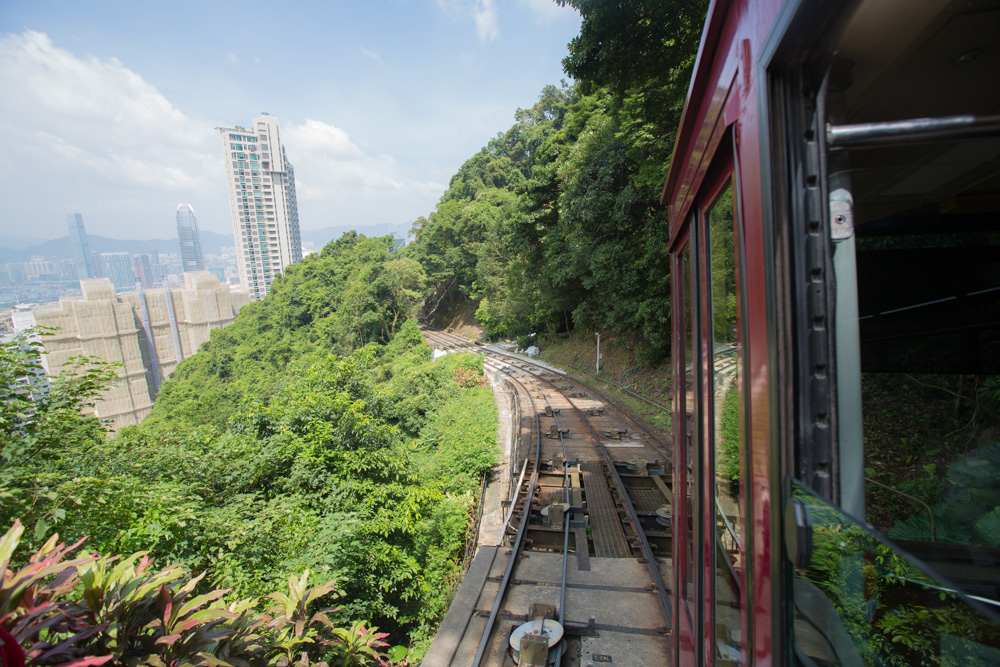 Pat, Scotty, and Johnny Boom Boom.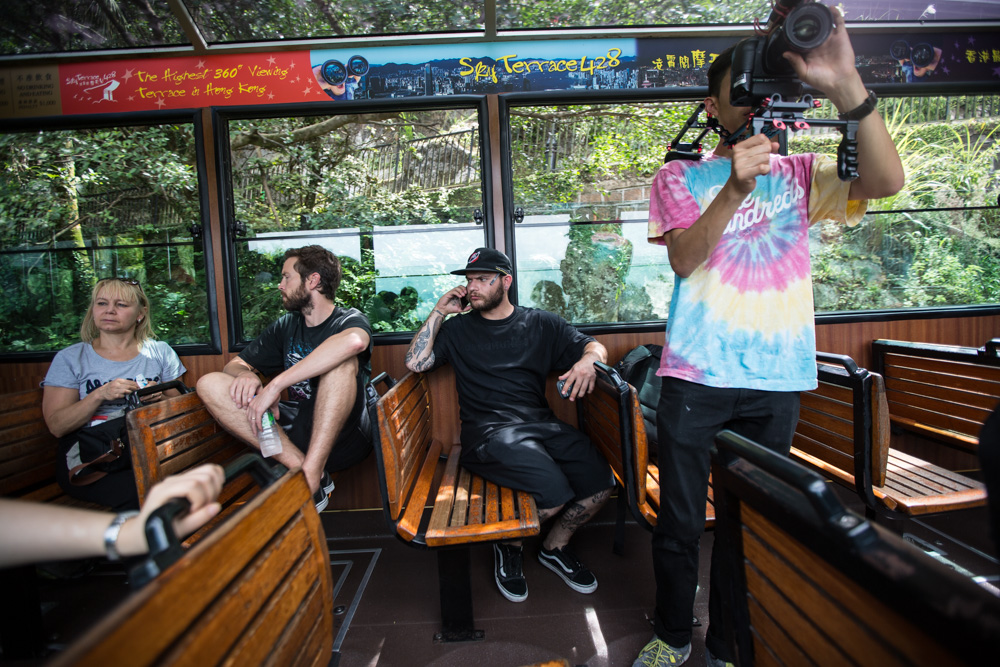 Just to give you an idea as to how much of an incline we're talking: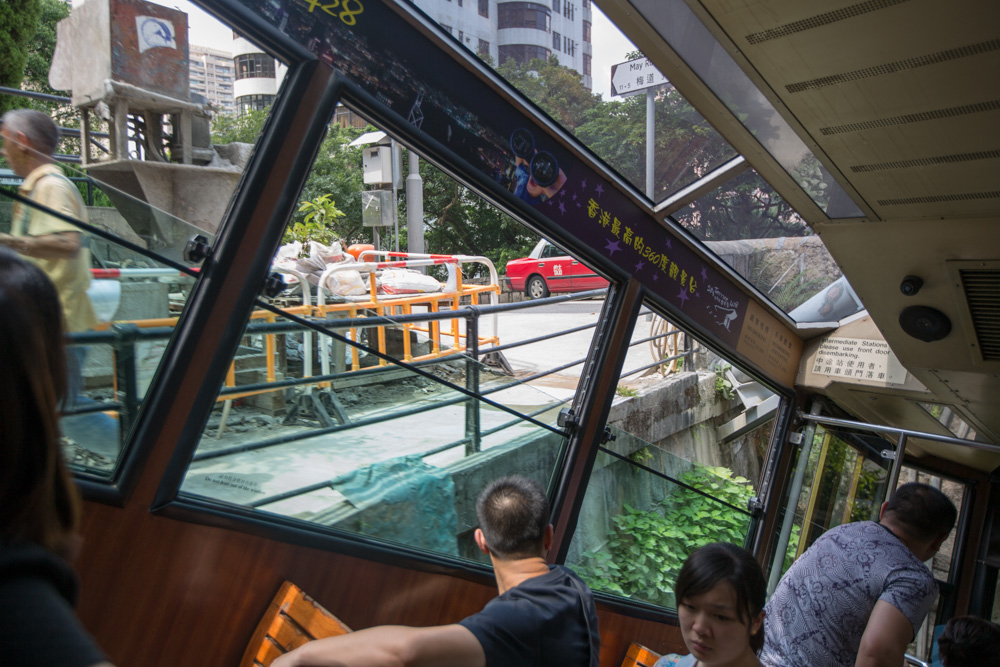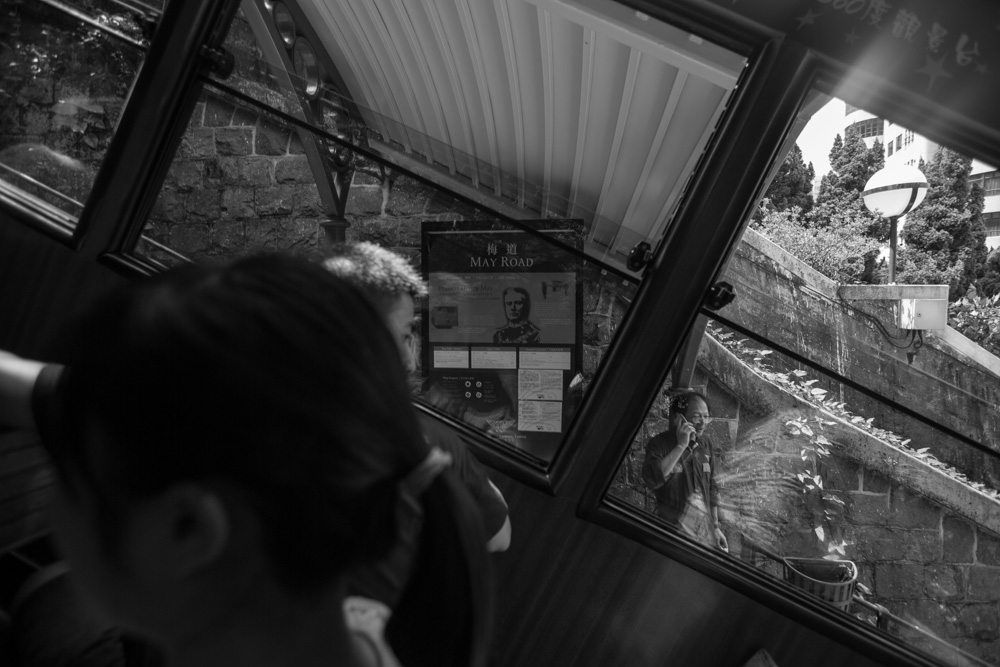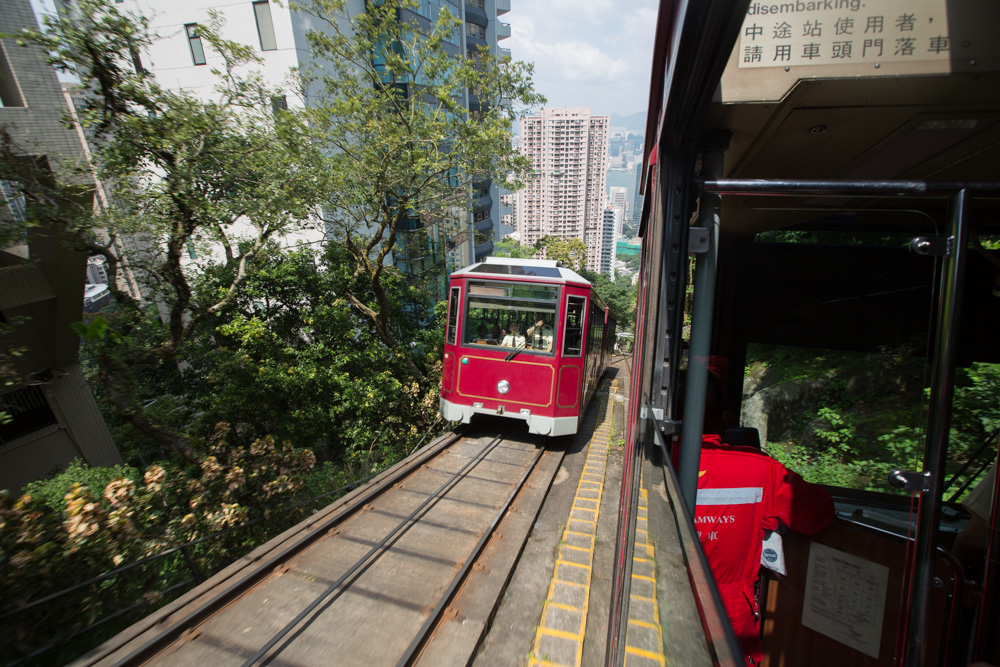 Chase the rainbow.
We spent the majority of our time doing research, aka shopping. Here, we'd just left Ice House Street, which houses the Neighborhood/WTAPS store HOODS, Isabel Marant, Margiela, and Comme des Garcons.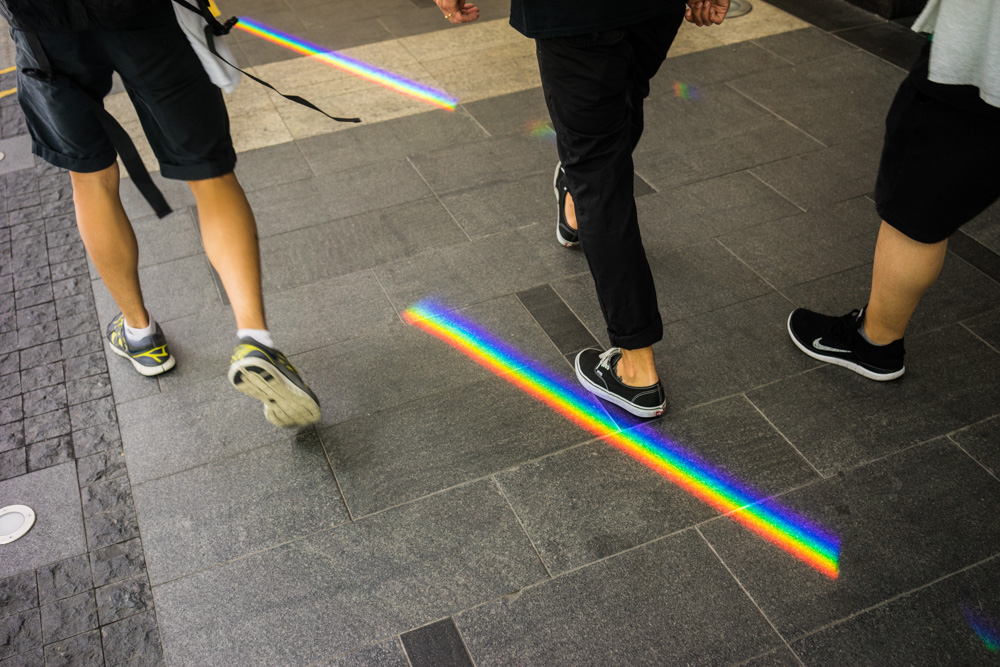 Sunday's Grocery is the latest venture by our friends Lindsay and Matt (of Yardbird and Ronin).  The bodega/eatery is located in Kennedytown and you can't miss it by the Dan Climan signage dressing the outside and interior.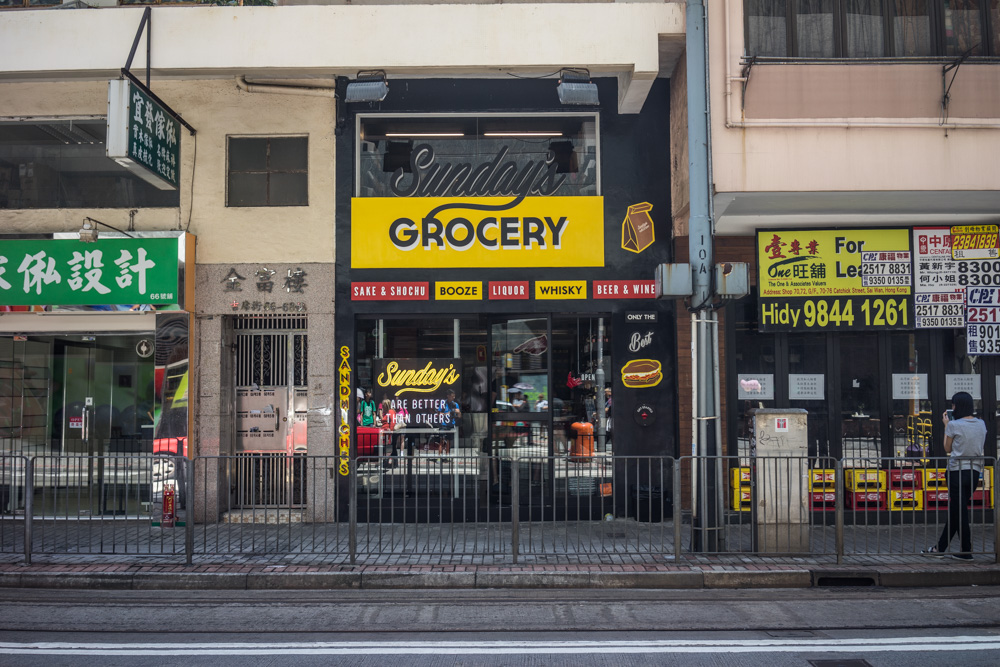 Cold, crisp beer on tap, and custom capped.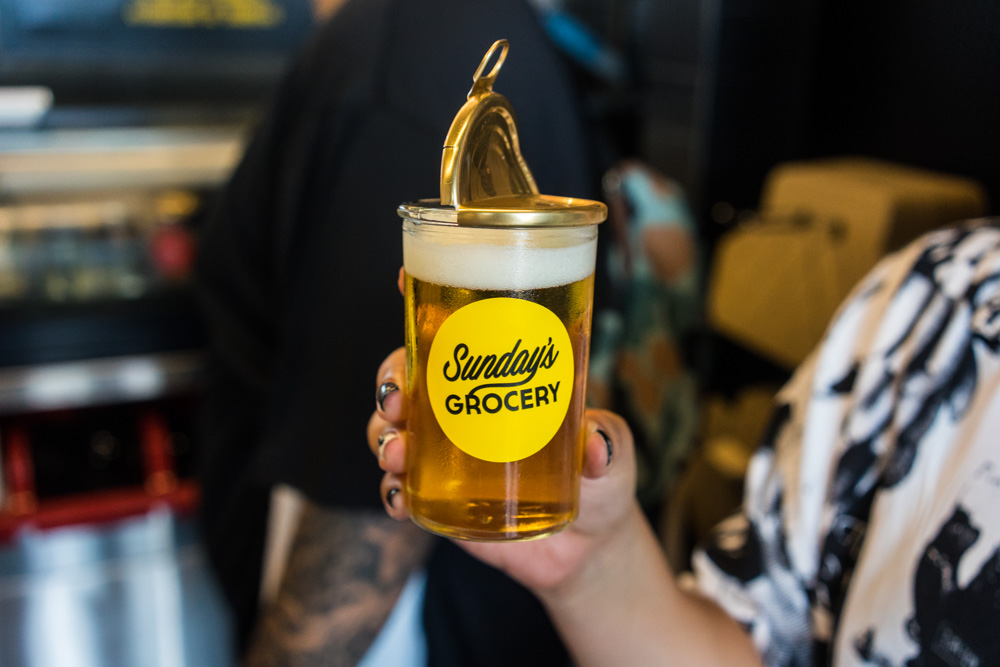 The food is delicious (get the fried chicken!) but the overall branding and novelty experience are what make Sunday's Grocery so fun and memorable.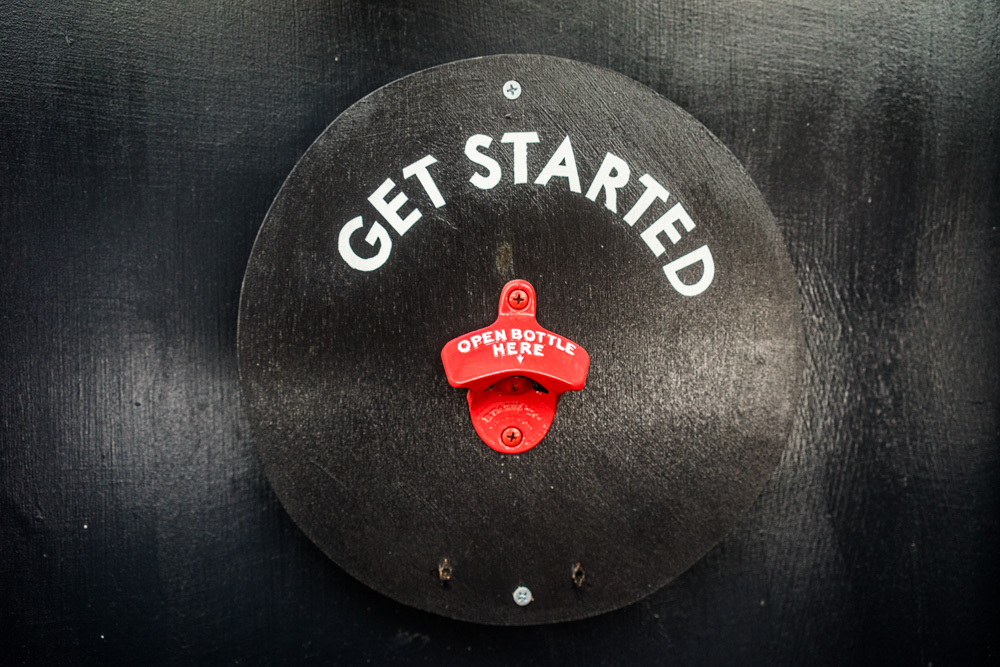 They also sell wares that constitute their aesthetic and philosophy, from Sriracha to black Q-Tips.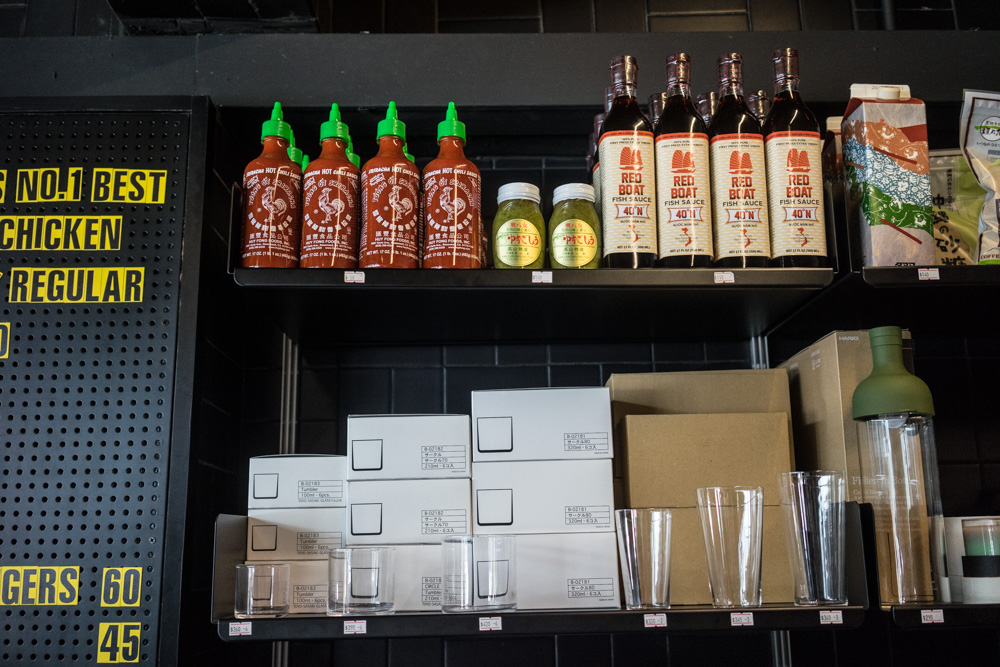 That matchbox is one of my favorite scores from the trip thus far.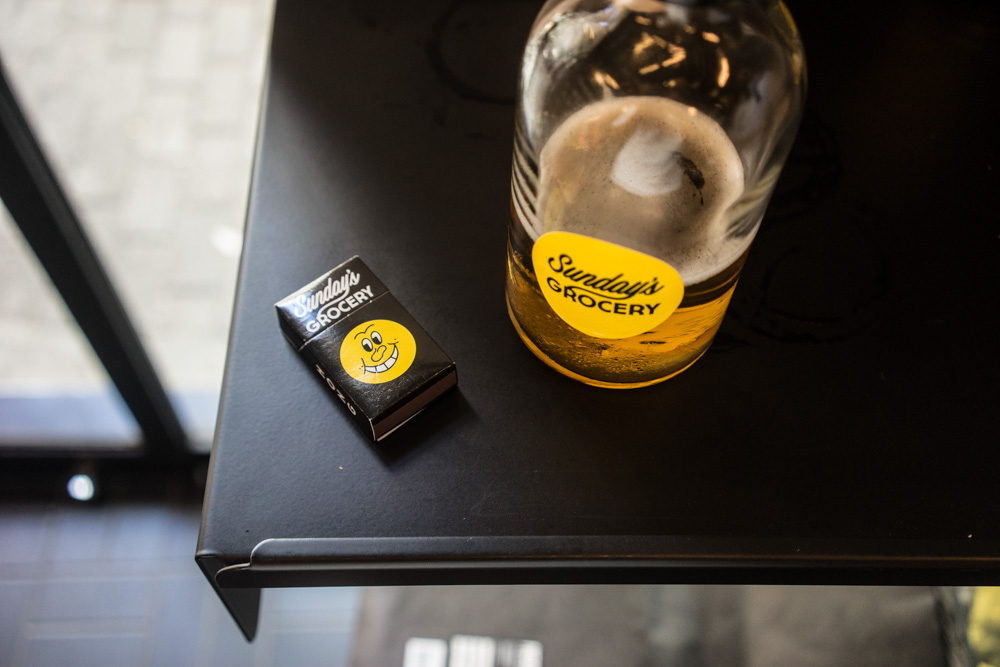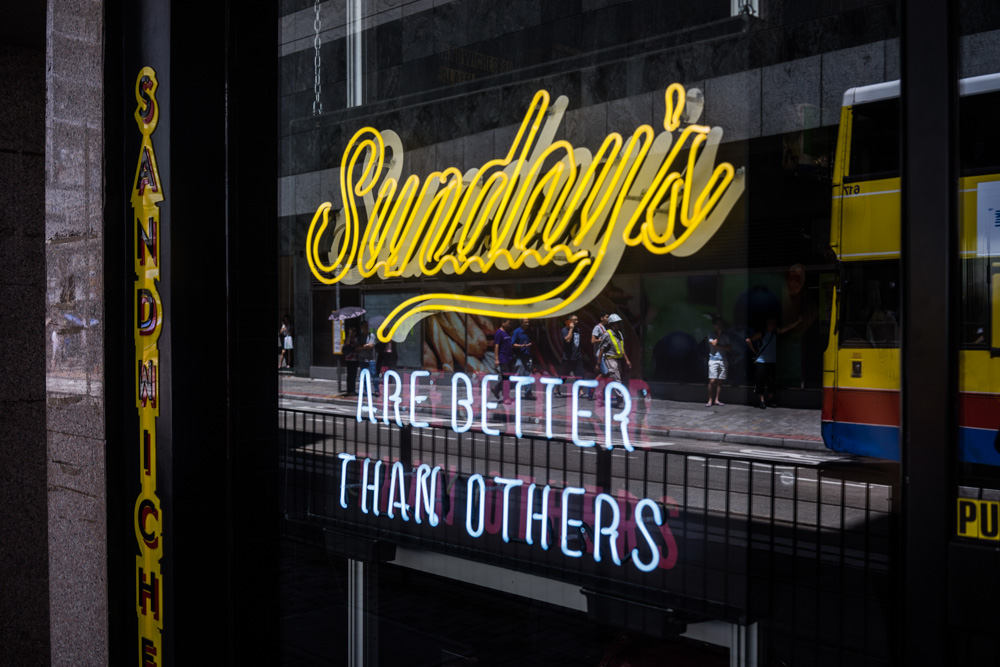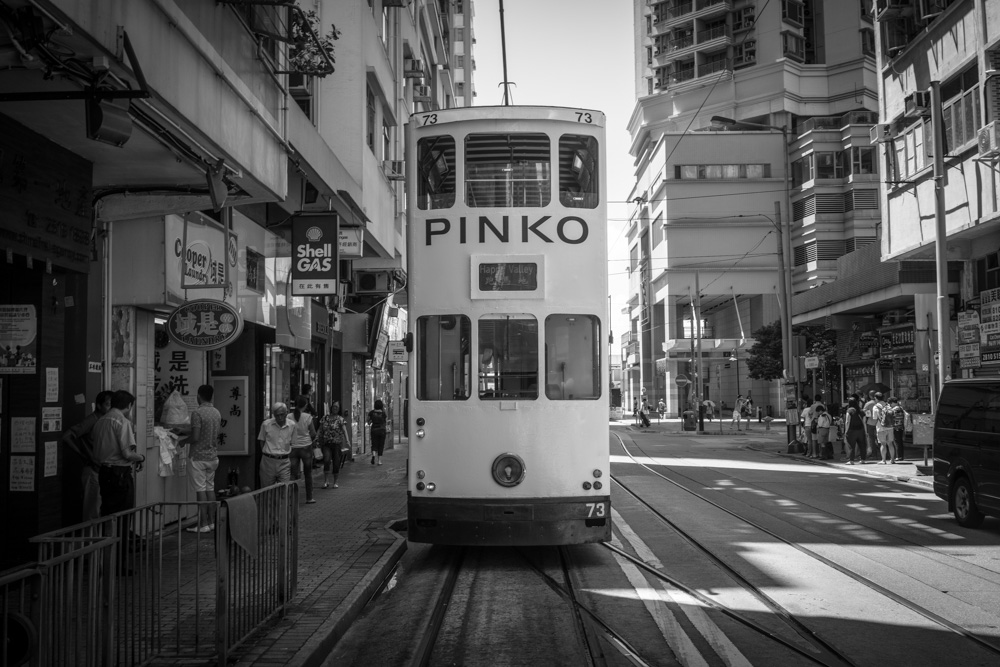 Kevin Poon of CLOT joins us for lunch at Sunday's and then takes us over to WOAW, his retail concept, showcasing all of his favorite stuffs: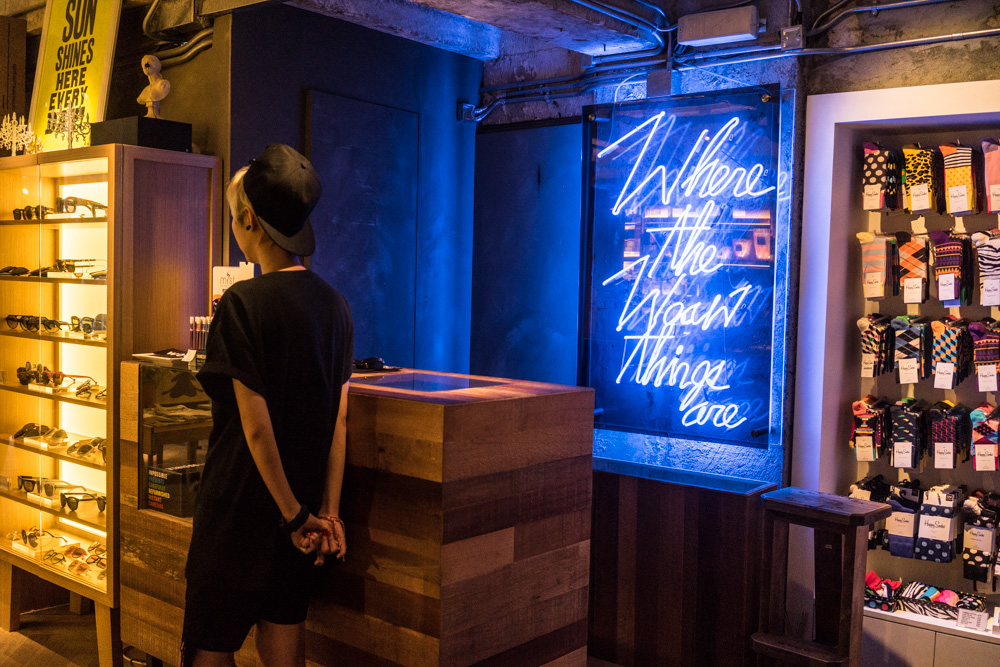 From Herschel bags to Happy Socks, the shop is 100% KP.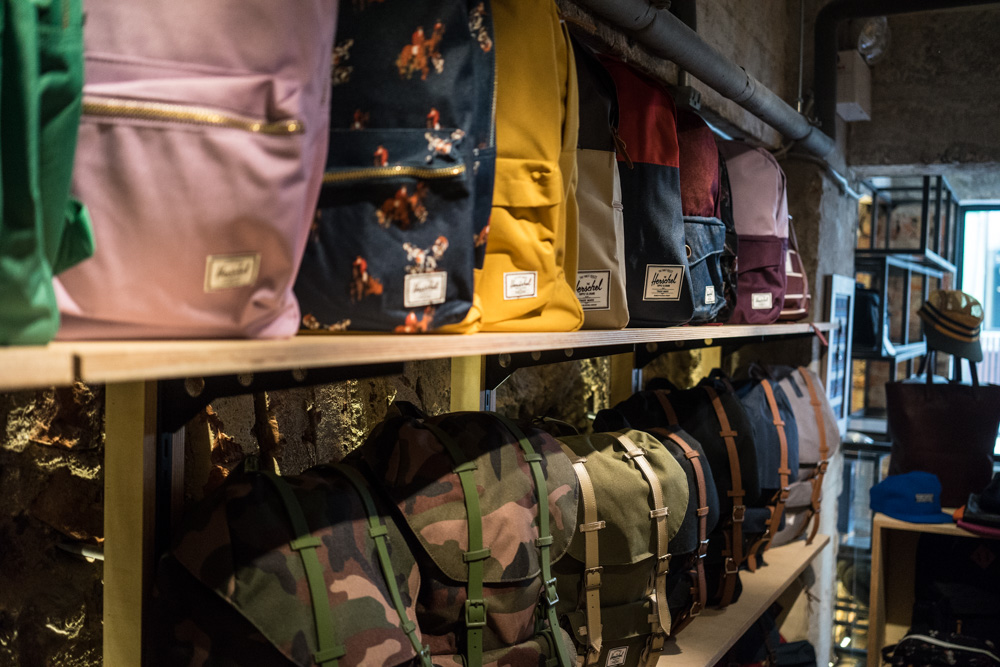 In the back is the WOAW coffee shop, which also prepares juices and one of the best ice cream sandwiches you'll ever eat: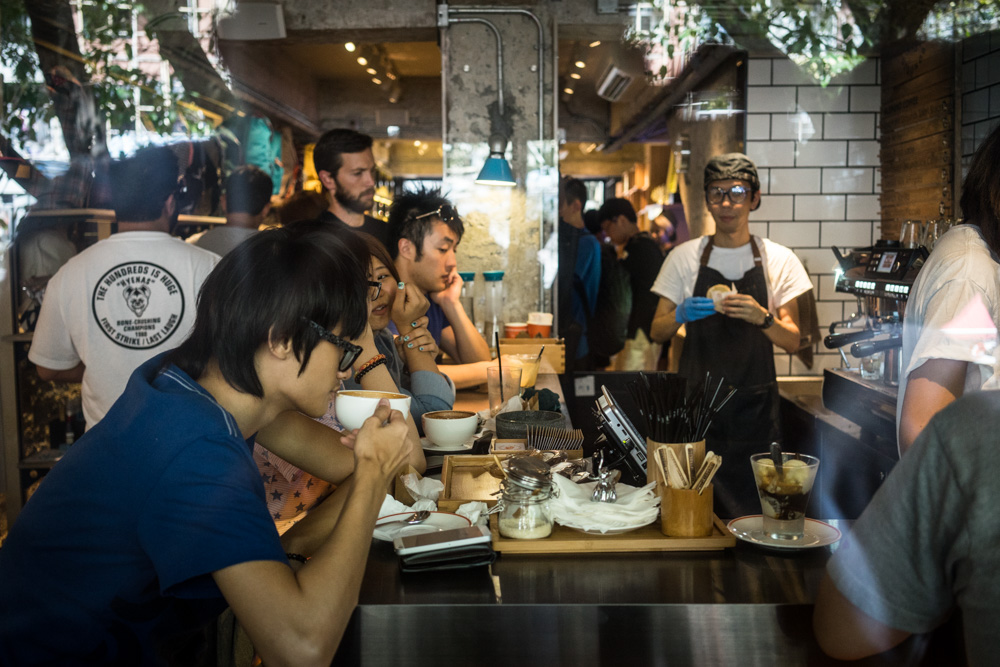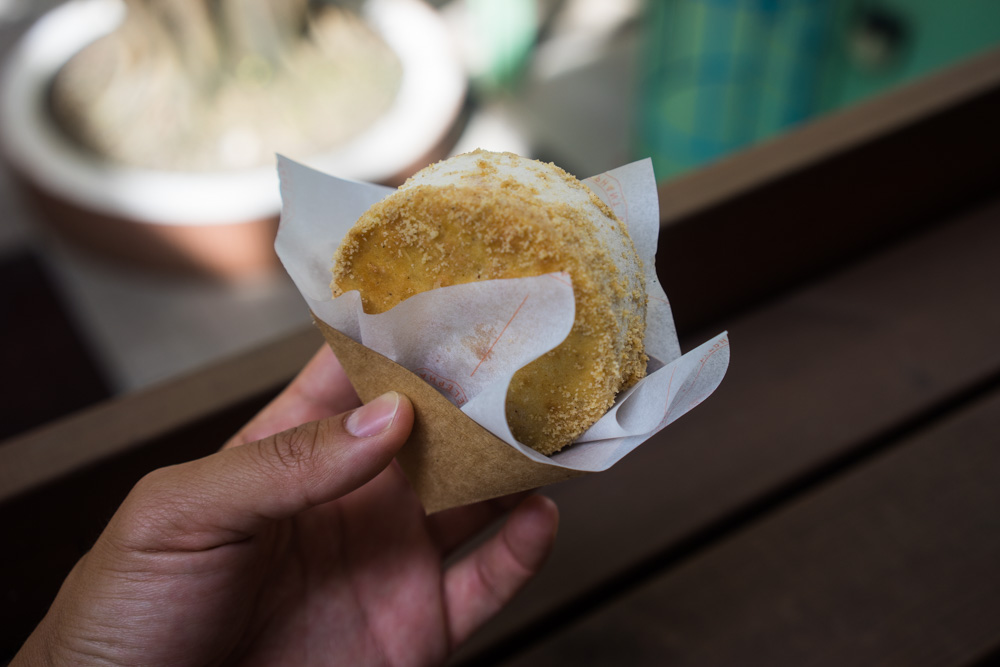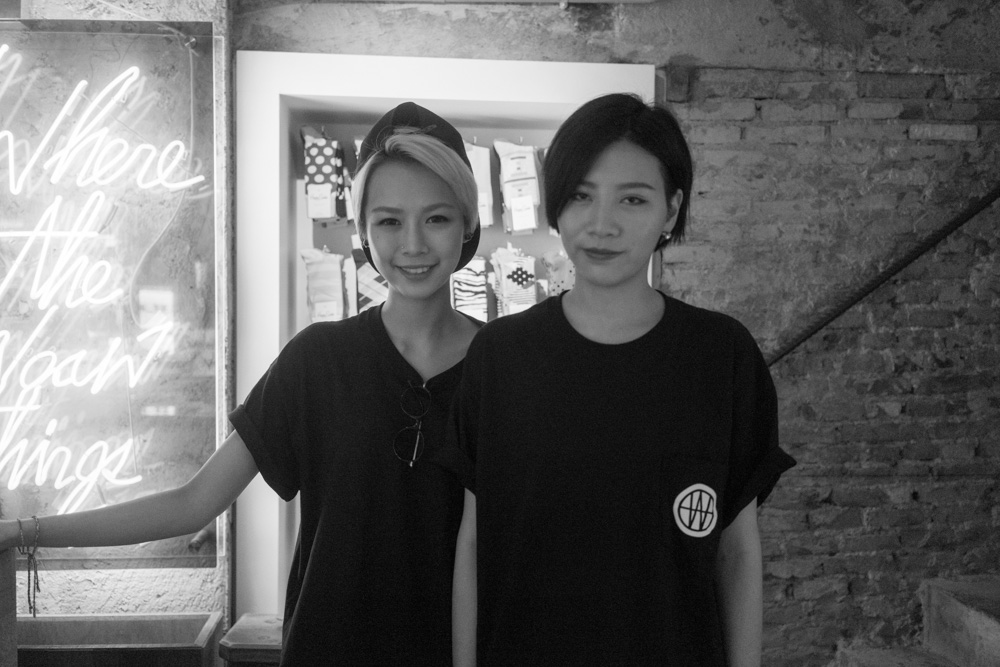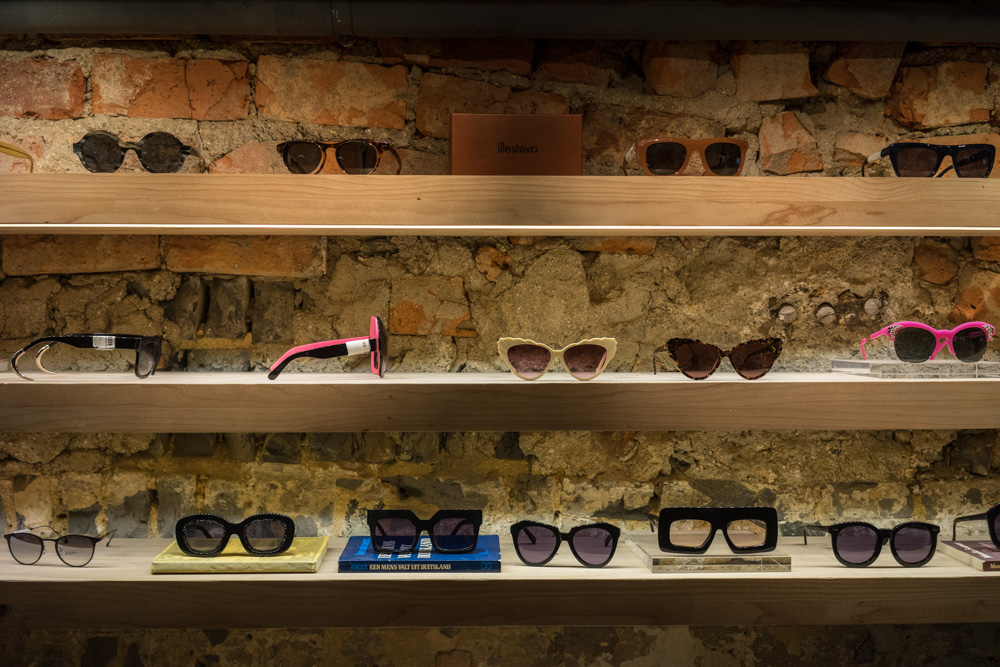 Hong Kong never stops, it is always on the move, and like Matt and Lindsay, Kevin is constantly hustlin'.  He and partner Edison Chen just recently opened their latest Juice location in Sheung Wan.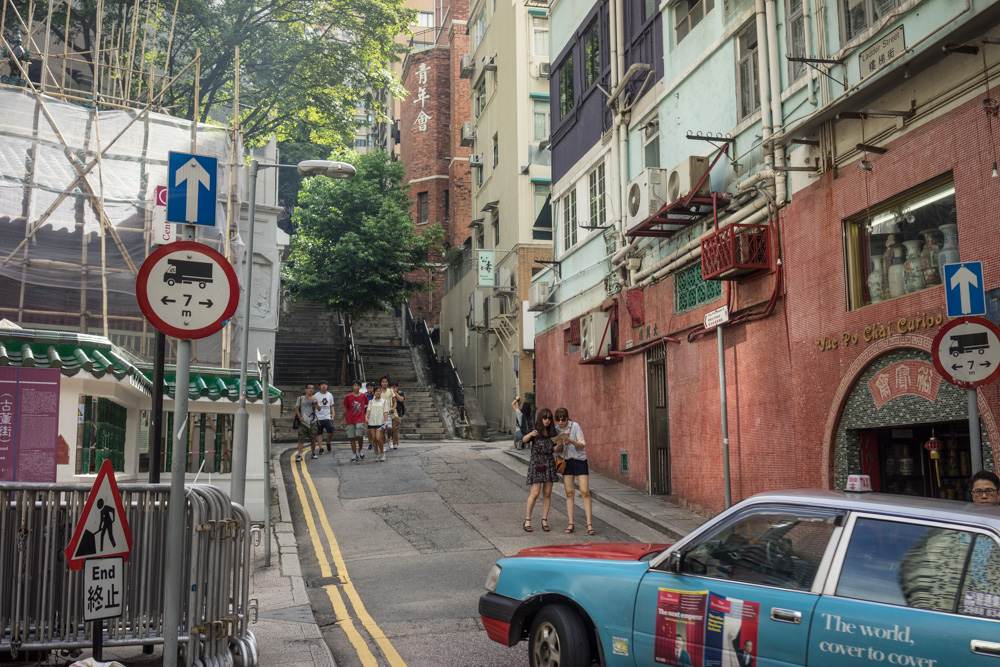 Kevin said some (sorta) nice things about me and The Hundreds HERE.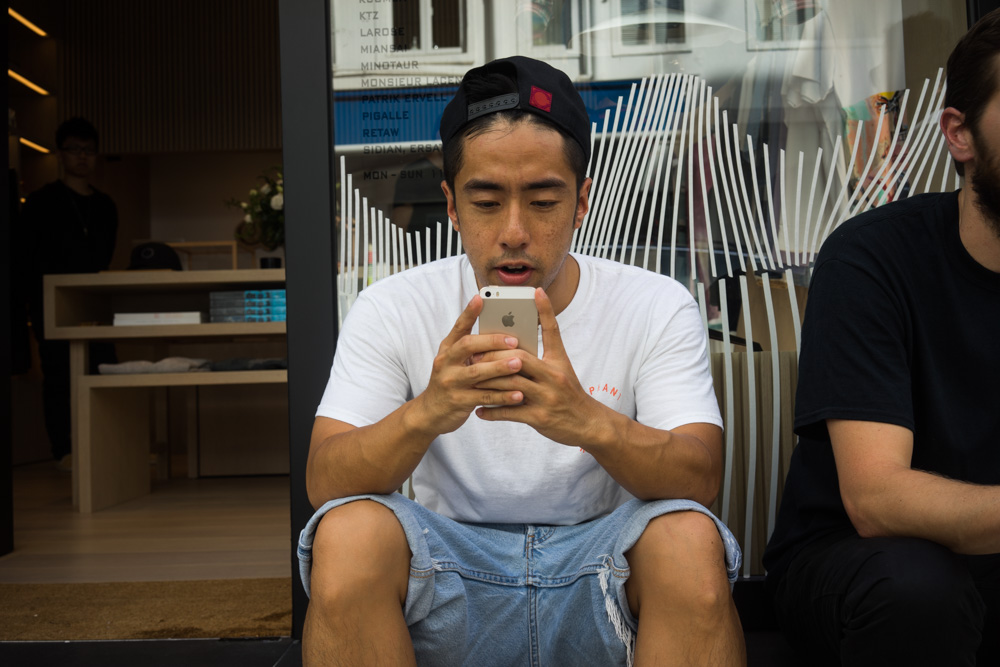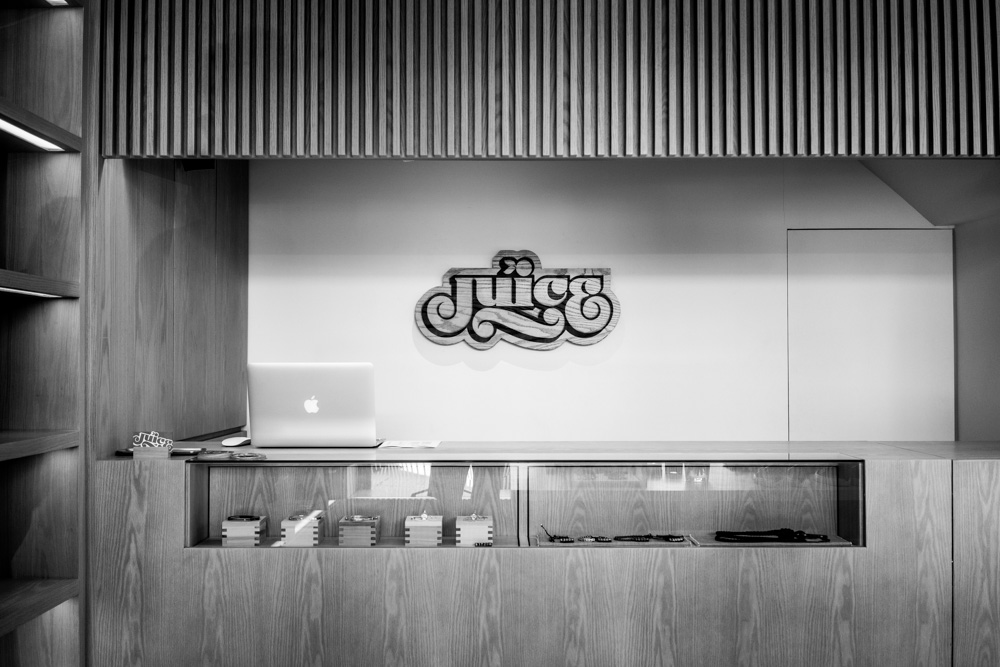 BUSCEMI at Juice: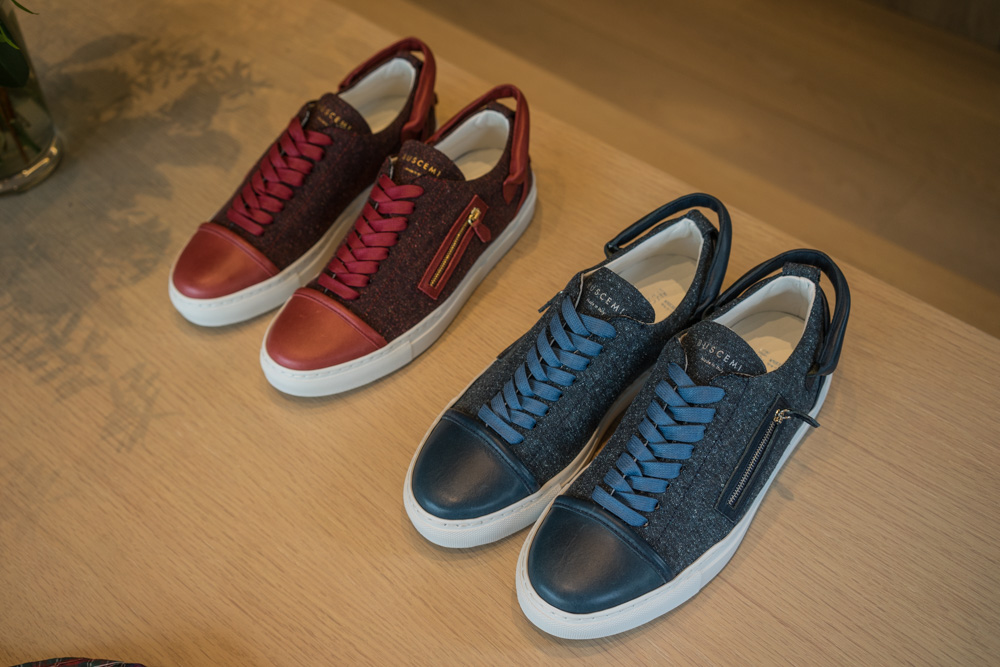 and Hood By Air: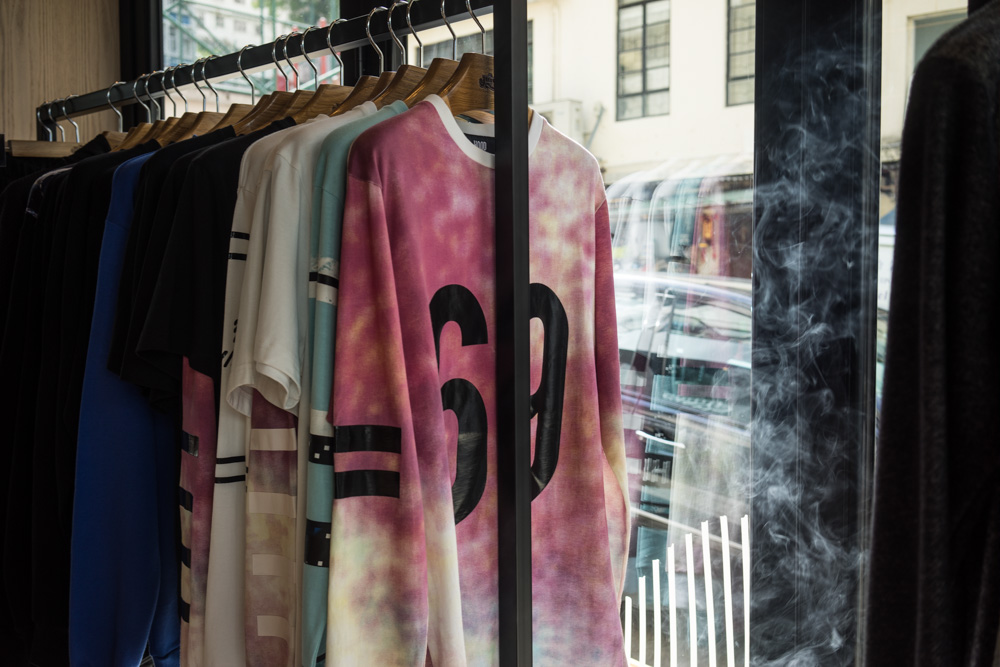 The Hundreds at Juice.  Simmering in that swampy Hong Kong air.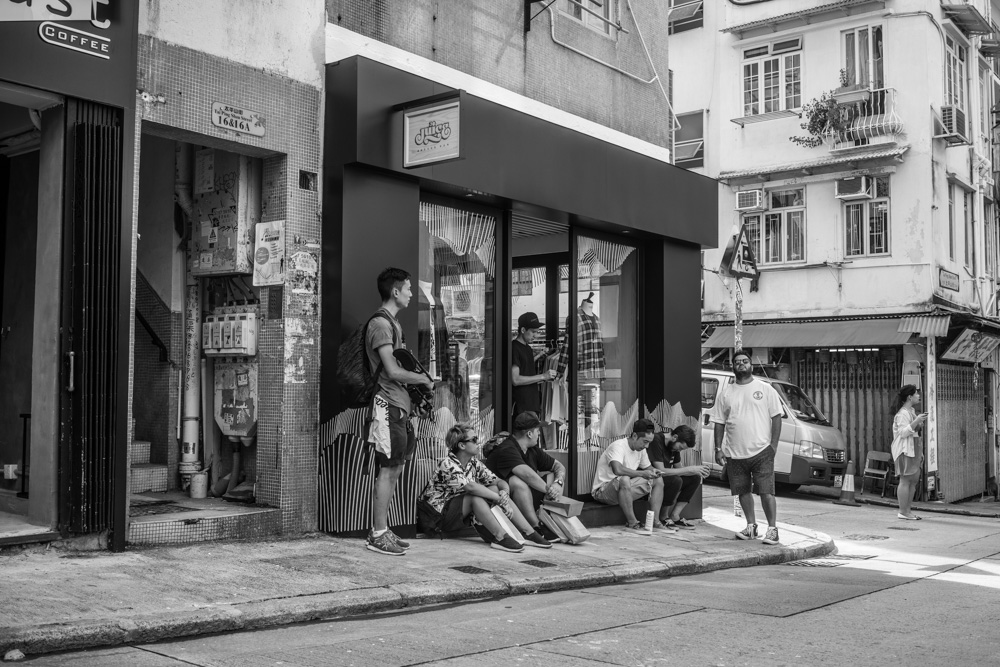 Two of the good ones, our head apparel designer Erica and headwear/accessories designer Heavy: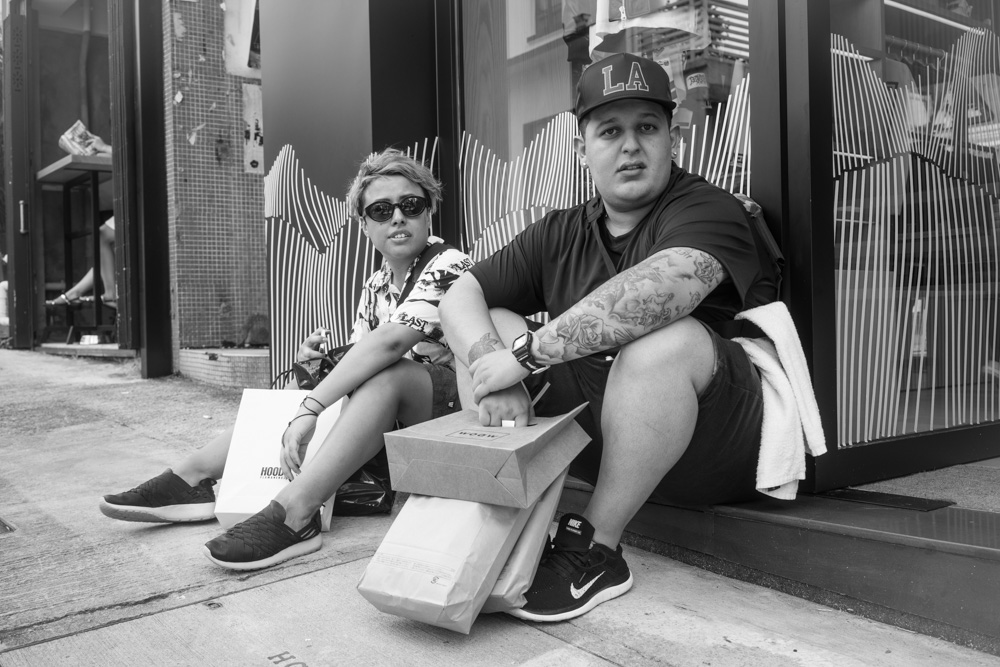 And then some more shopping, from i.t to I.T, Lane Crawford to visvim, BAPE to AAPE.  I saw these Nikes along Sneaker Street, I love 'em.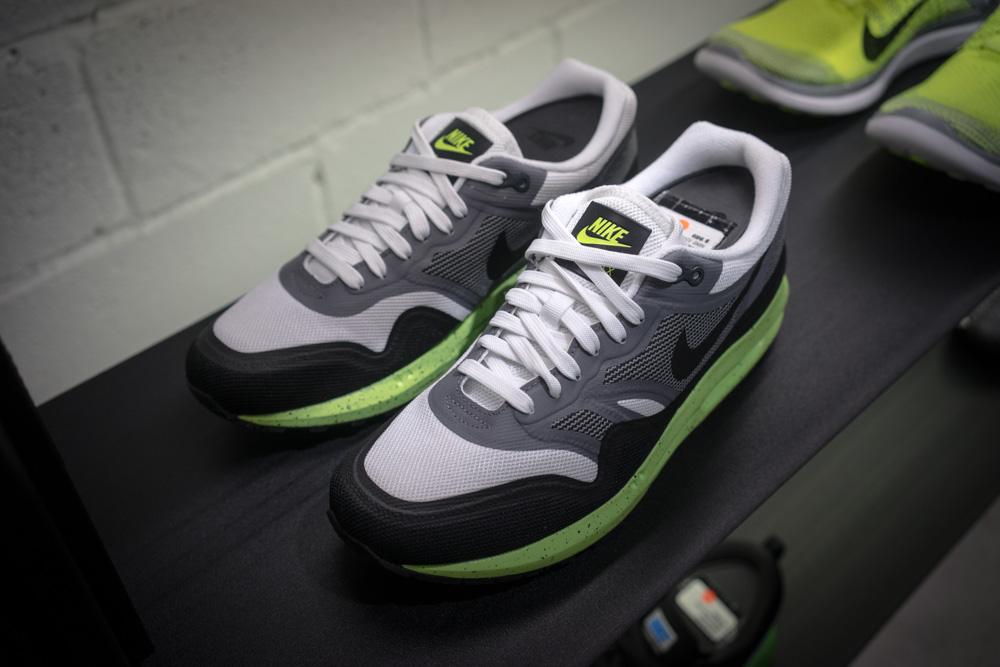 Something so simple, but so smart and different.  Button-down by Sophnet.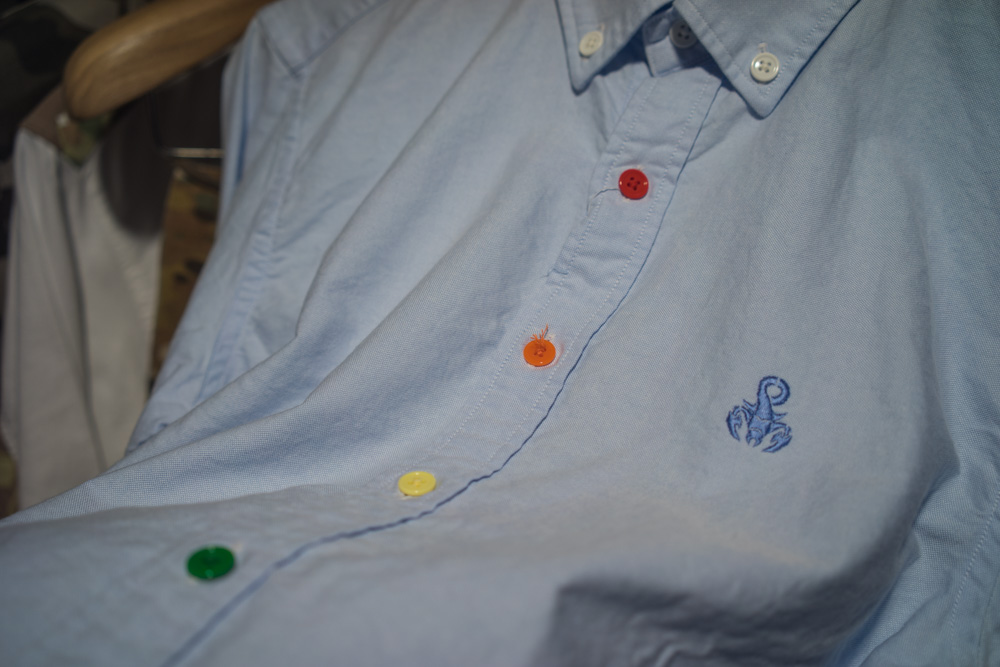 Hong Kong, you never cease to amaze me.