Yesterday afternoon, I got a nice little visit from some San Diego greats.  This is Brian Reid, co-Founder of Osiris, Bobby Ruiz of Tribal, and Wuv of POD.  We talked about many things, not of the least which was Tribal's 25th Anniversary.  The day of reckoning has arrived as we will soon begin re-introducing the world to this foundational Streetwear brand, the generations of designers and labels that sparked in its wake, Tribal's organic global community, and the roster of street artists and graffiti legends that Tribal worked with before anyone else.
Speaking of generations, we also got to talking – as we often do – about the youth and next class of Streetwear.  One thing we all agreed upon (along with Brian and his experience in skateboarding and footwear, and Wuv in the music arena) – was that true cultural movements are born of passion and creativity.  The pioneers rarely get the credit nor the respect – and certainly not the money – that the following generations do.  It's as the old saying goes, that the ingenues work so hard to plant and grow the tree for the young blood to sleep under.  But the more unfortunate thing is that the new school often takes that raw visceral expression and chooses to perfect it, confine it within rules, grade it according to a point system, and robotize its humanity.  No soul, no personality, no style.
Don't forget, young Streetwear.  It's all about the crude imperfections and personal touch.  To err is human.  Style is everything.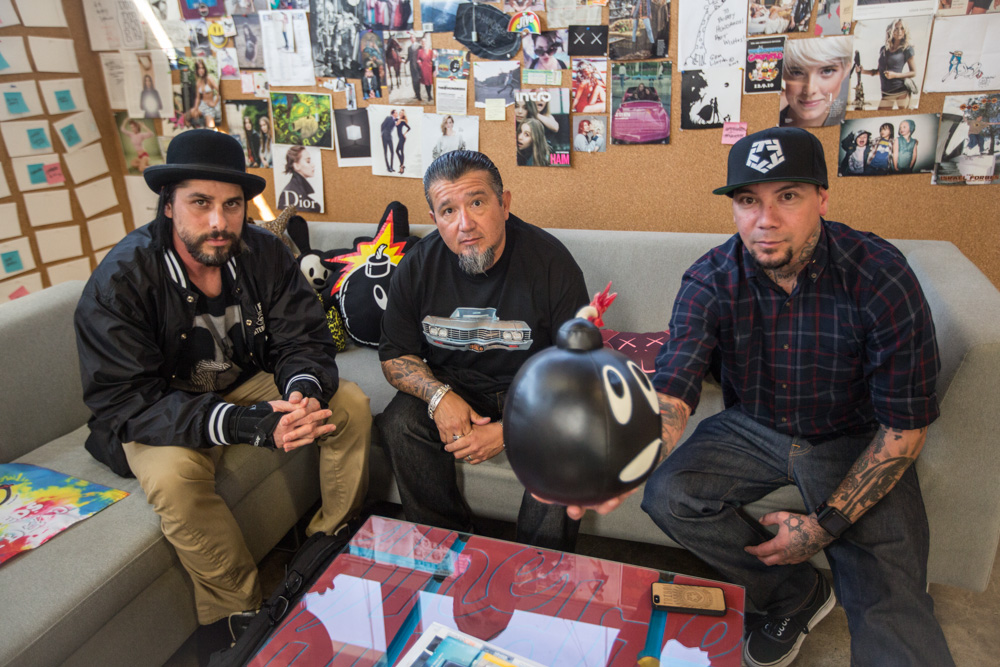 Our Sharpie™ collection is now available in The Hundreds' retail locations.  If you have yet to see the process video behind my Ben Hundreds caricature, you can catch it HERE.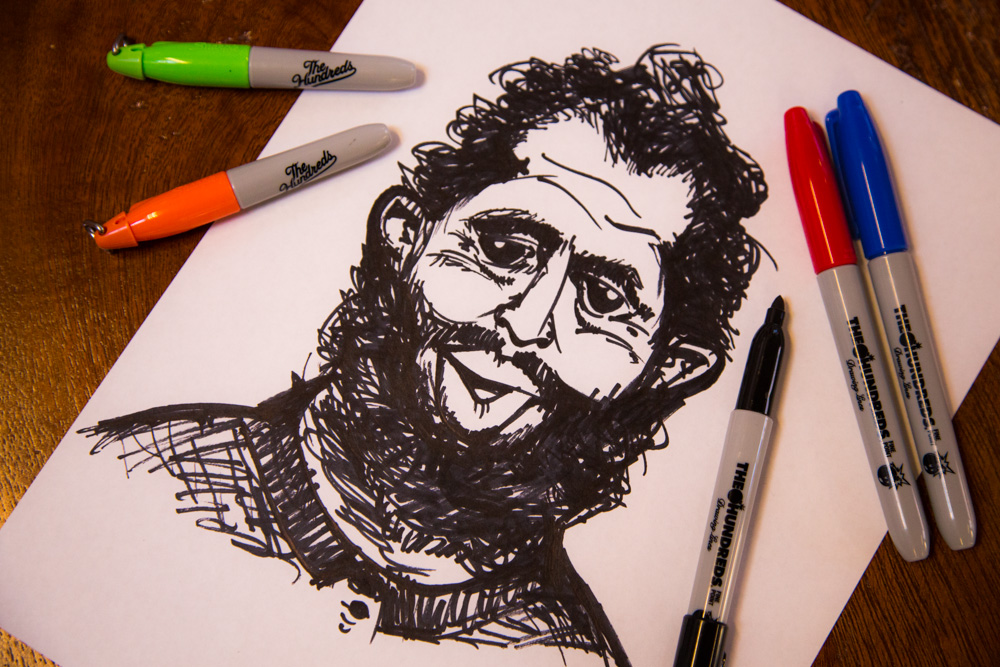 But let's leave the finer art to renowned and respected gallery artist James Jean, on location somewhere in the universe, personally signing our prints for the upcoming The Hundreds by James Jean capsule collection…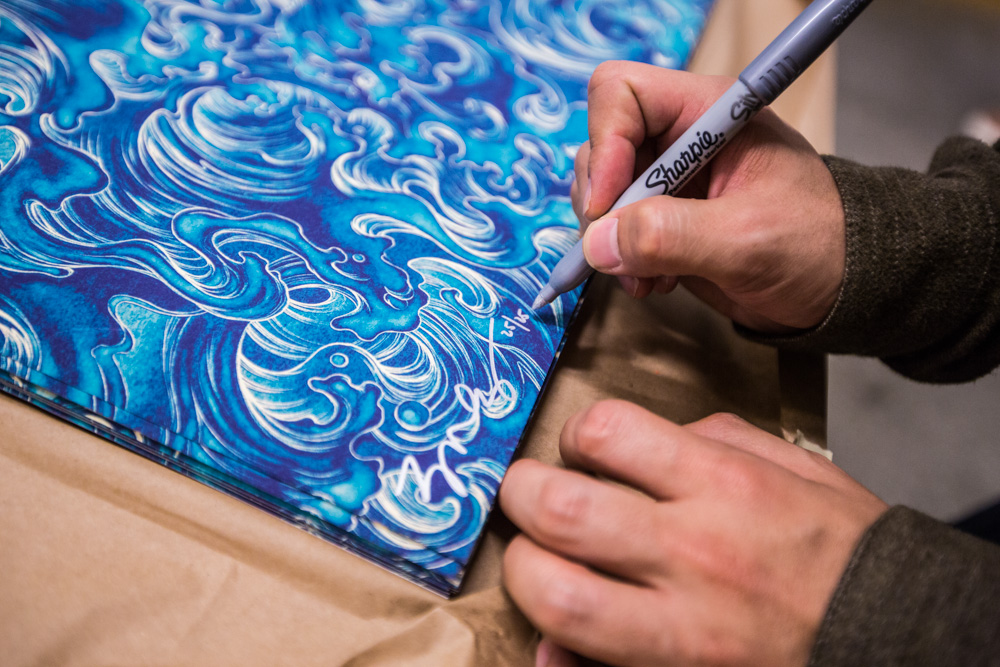 No shortage of esteemed painters around here at The Hundreds Homebase.  You remember the artwork of Richard J. Oliver, right?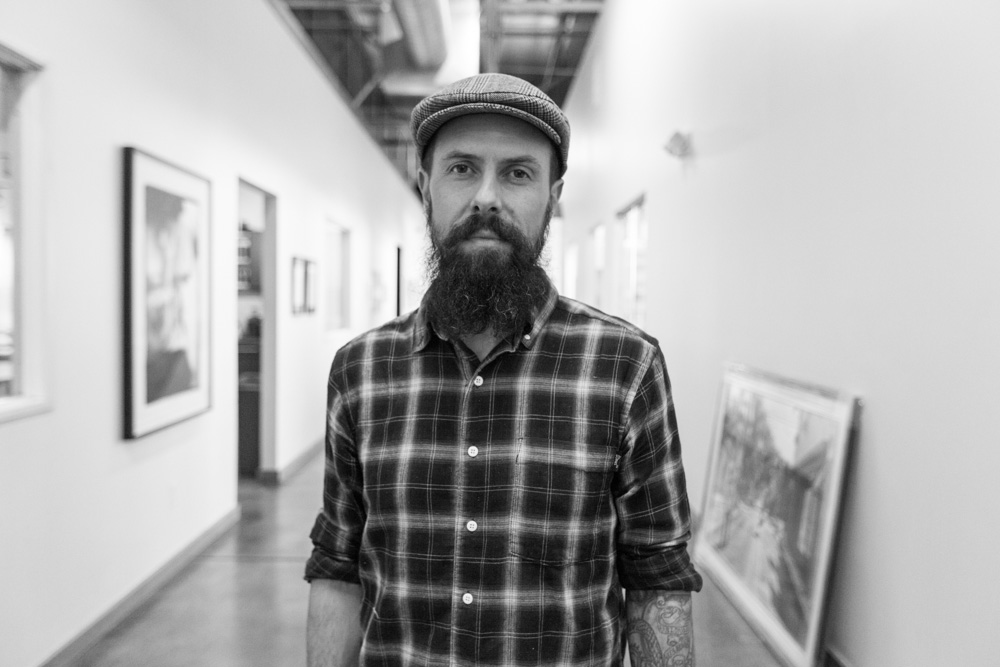 Our apparel designer Jayne is such a delight.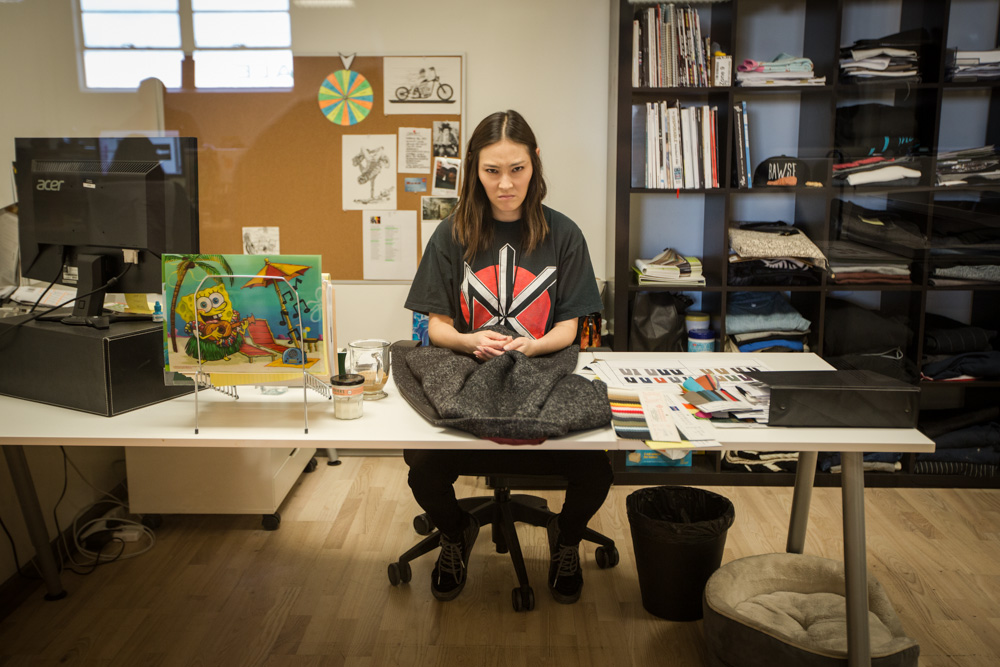 I'm off on travels for a couple weeks, bouncing around the country and then off on a very special assignment. Today, we are making our way up to San Francisco for our weekend warehouse sale.  Yup, it's been a while – and we're coming equipped with golden tickets!  See you bright and early Saturday morning, Bay Area…