We made our way down to San Diego today for 5&A Dime's grand opening of their new location in the Gaslamp District. But on the way, we had to drop by UNIV in Encinitas. Although we've been working with UNIV for some time now, this was actually my first time at the shop. I had seen the eclectic, makeshift store in press photos and had heard plenty of stories, but actually being there dramatically enhanced my perspective on everything.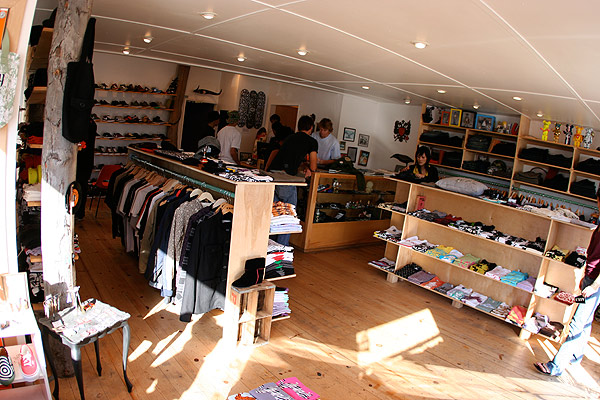 First off, you gotta get to know Encinitas and the surrounding environment to understand UNIV's unique atmosphere. The small coastal San Diego beach town resonates with a lackadaisical vibe, an ideal vacation getaway but also home for a quiet community. Up and down the street, surfers were skating longboards with their dogs in tow, tanktops and flip-flops adorned at every outside eatery, and landmark surfshops on every corner.

UNIV is stocked with The Hundreds, Crooks & Castles, Coup De Grace, amongst others, and the shelves are also lined with footwear from Nike SB and Alife.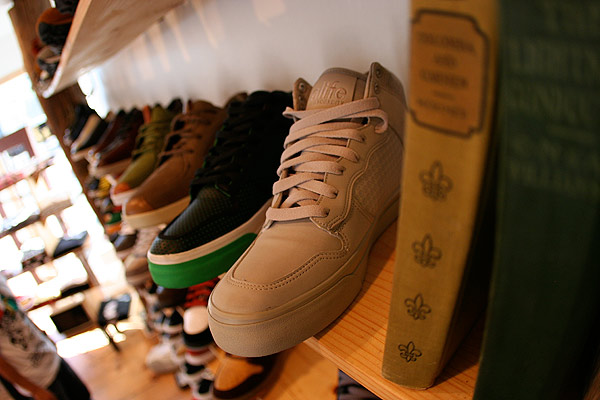 Of course, the best attribute of the store is its random decorations. With all the ultra-minimalism and IKEA furniture sterilizing streetwear boutiques worldwide, it's nice to see a shop work with so much character and personality.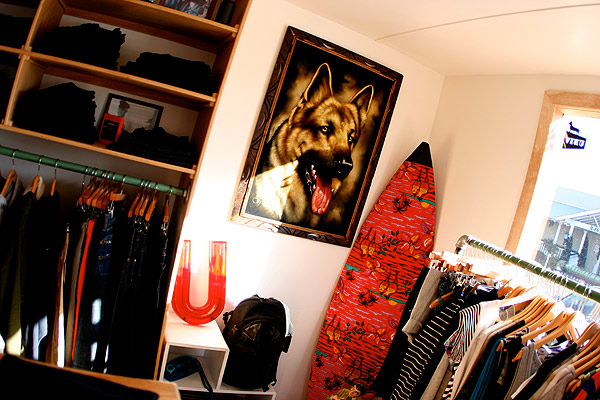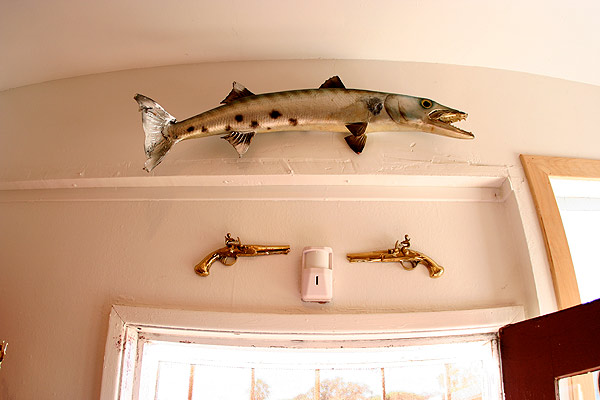 You can tell a great store by the company it keeps, the warmth of its guests, and the general sense of being a local hangout for friends. While we were there, Cory from Coup De Grace was postin' up.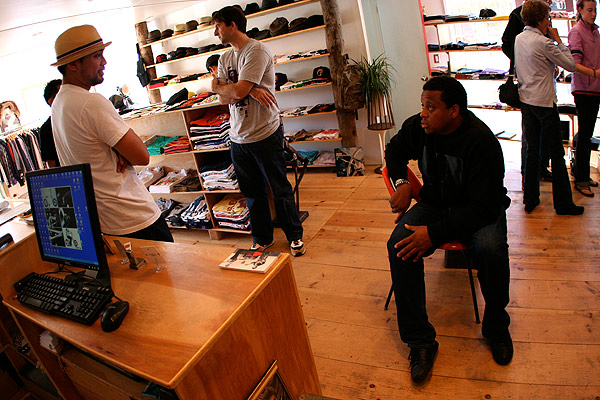 The brainchild behind UNIV (which also has a second location in South Beach, Miami), Mirko Mangum and Tim Swart. These guys are actually the behind-the-curtain visionary masterminds behind all kinds of craze projects (past, present, and future). It's just awesome to be around Mirko who I used to pour over in skate mags as a teenager. His heelflips – and switch heels for that matter – were legendary!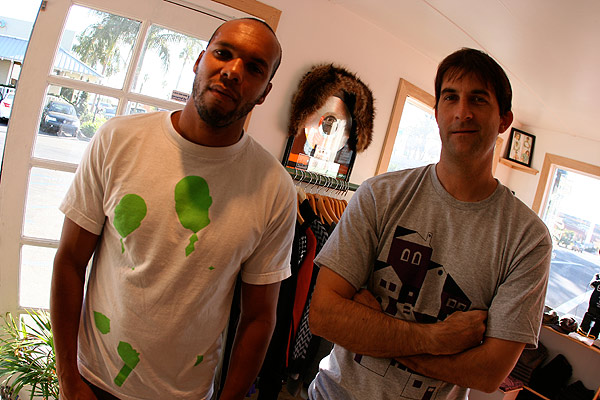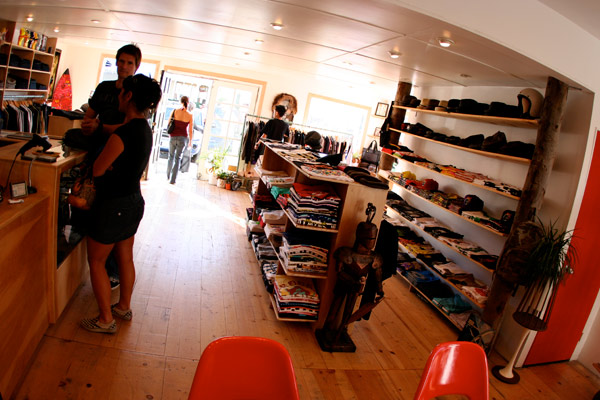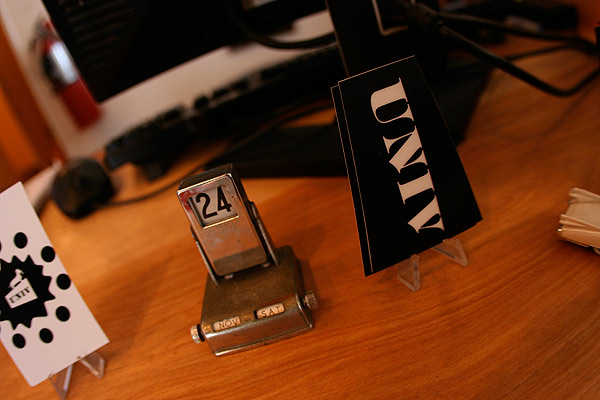 by bobbyhundreds