Hellz finally has a physical retail presence in the world, courtesy of a pop-up shop with their brother line GPPR on Fairfax Ave.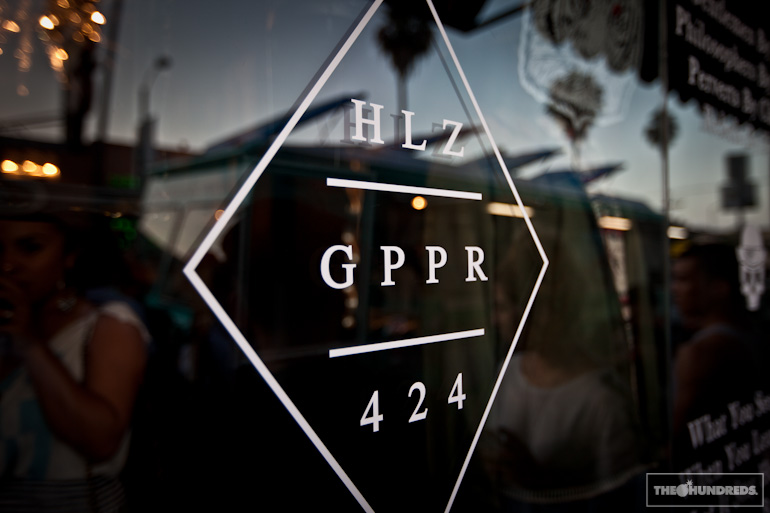 The opening reception was Friday night and let's just say that it got really crowded really fast.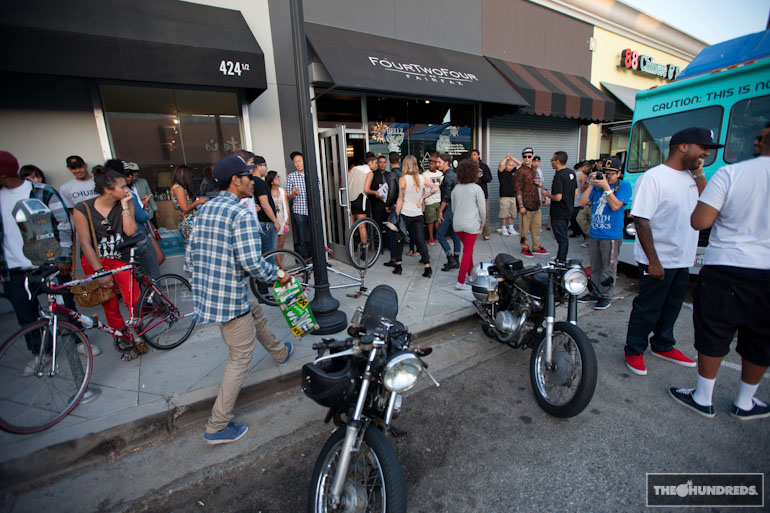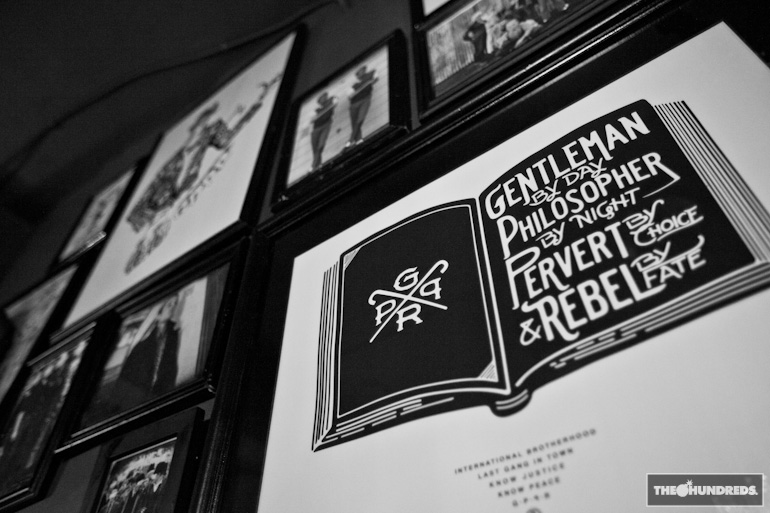 Mestizo and Dom Kennedy, L.A. rap's flag-bearers.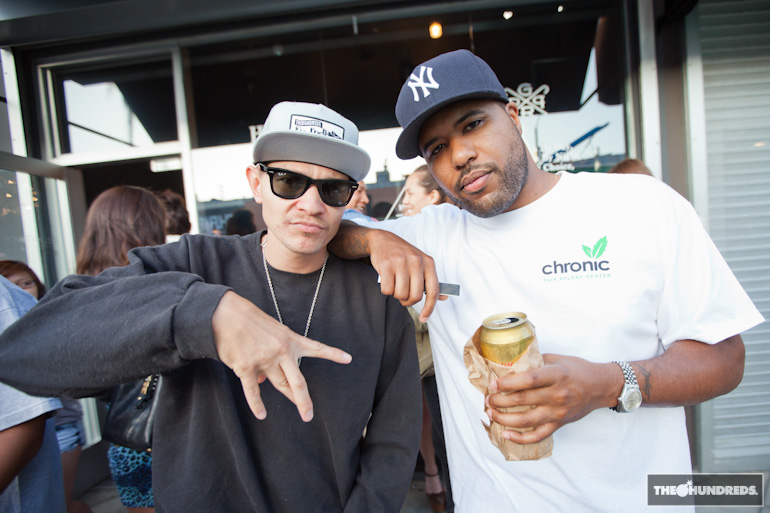 Mestizo's trusty friend: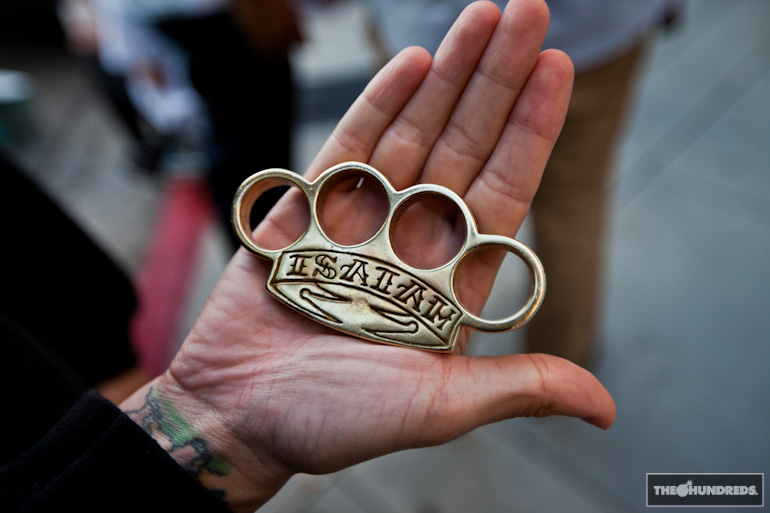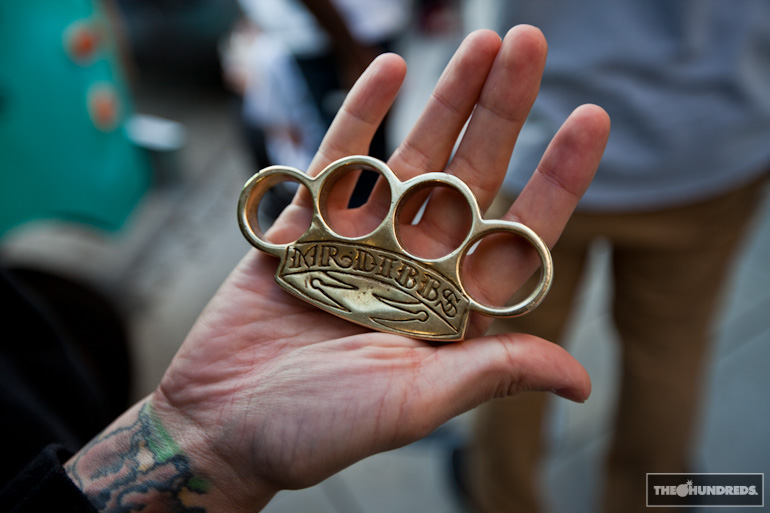 I hate Ian.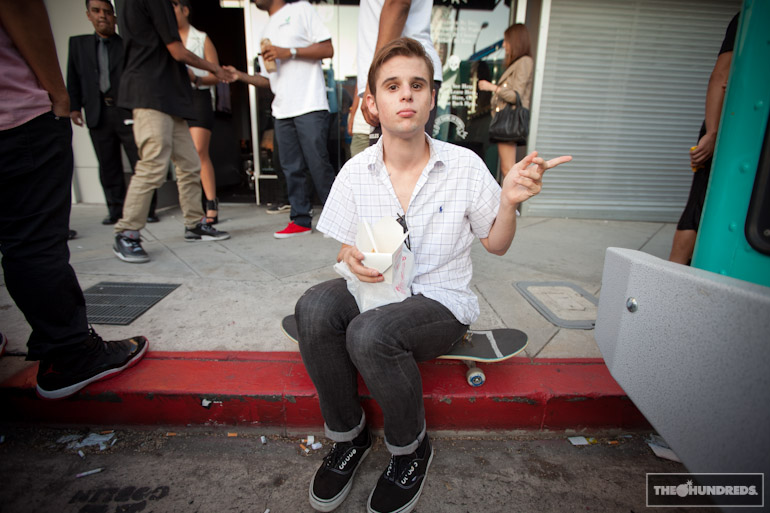 Everybody does.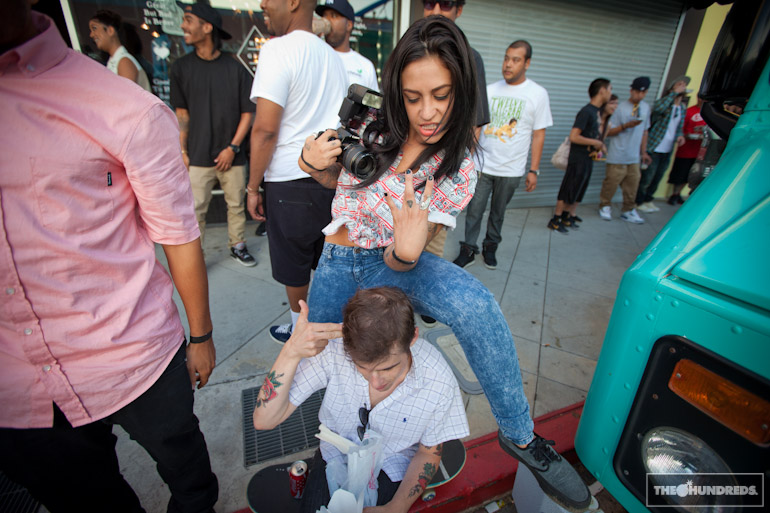 Natalia, Alex Spit, and Sam Bam.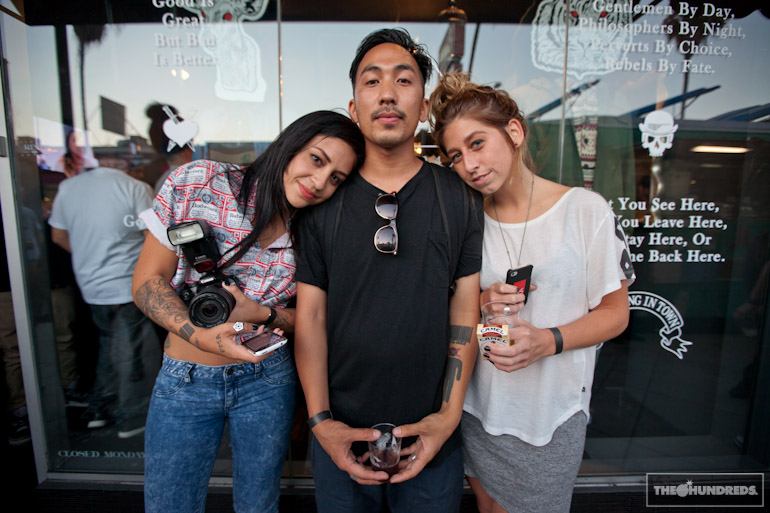 Julia and Samantha run an awesome blog and jewelry project together called AVGVSTA & AVGVSTVS.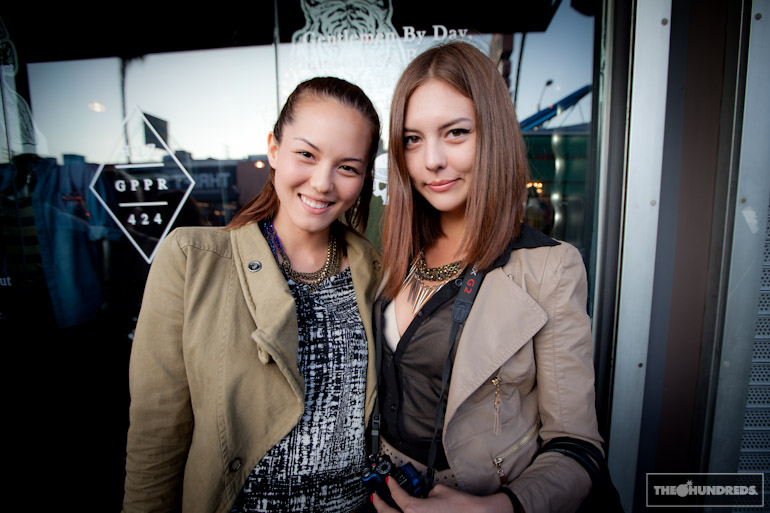 Julia also runs an awesome rooster bag.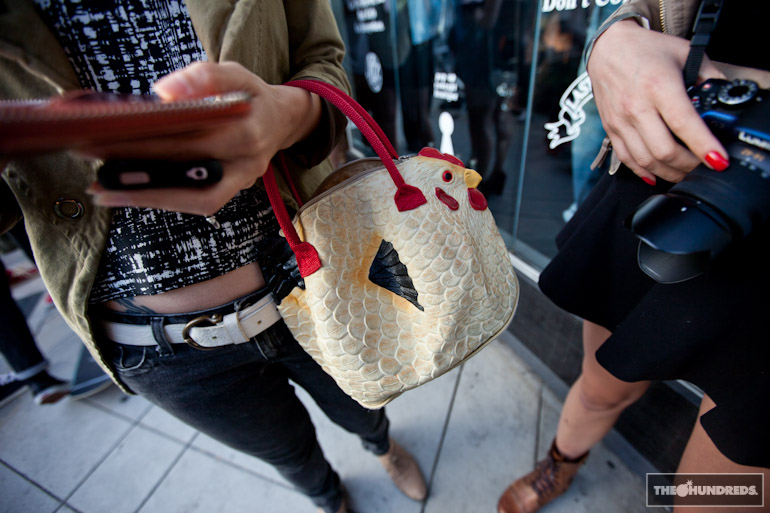 The belle of the ball, Lanie from Hellz, of course showing up fashionably late.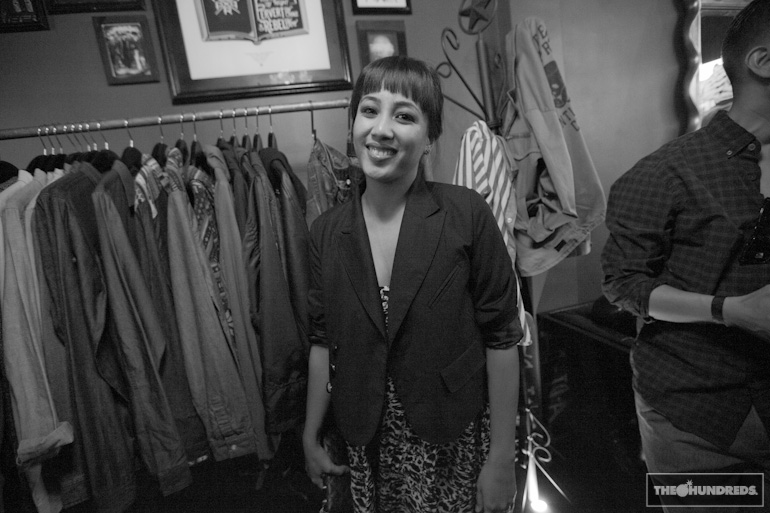 I didn't stick around long enough to see the party explode throughout the night, but the store will be there long enough for you to check out. 424 Fairfax Ave. here in Los Angeles.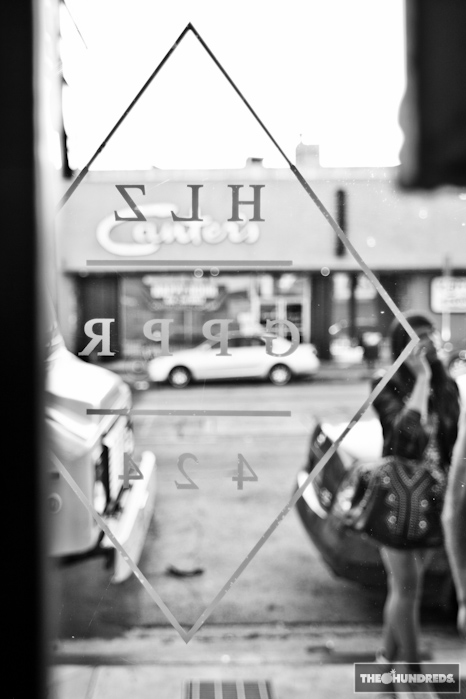 by bobbyhundreds