Last year, established international footwear and bags brand Gravis approached us to be the designated team to work on their annual Black Box Collection. It's been over a year in the making, but the fruits of our labor have come to light, as the Collection is hitting select Gravis retailers worldwide, and is set to drop at both The Hundreds LA and The Hundreds SF on Thursday morning at 11am.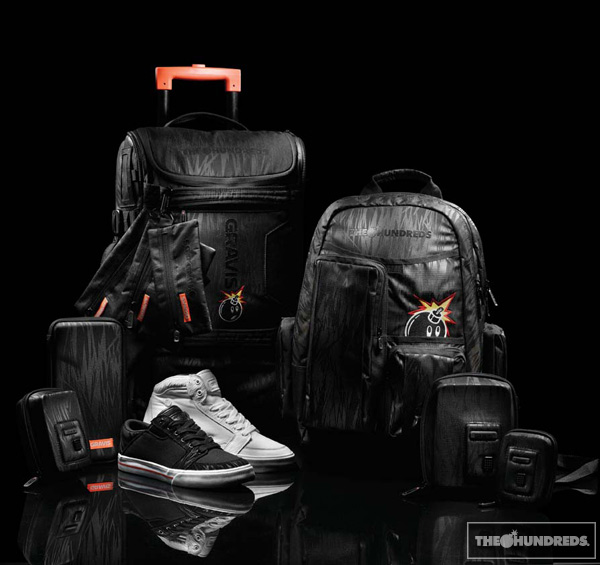 Some of the best features about the The Hundreds x Gravis bags are what you can't see in photographs. The SHADOW backpack comfortably fits my laptop computer, my DSLR camera and extra lenses, iPod and accessories, plus another section for normal backpack stuff like books, whips, and small animals. But it also has a secret stash compartment in the lower back, which is where I stick all the bustable goodies for my flights, like Orange Squeezit and my Al Qaeda-sanctioned hair gel (kidding). My bag has been fully searched by TSA 4 times at Airport Security, and not once have they thought to check there. True story.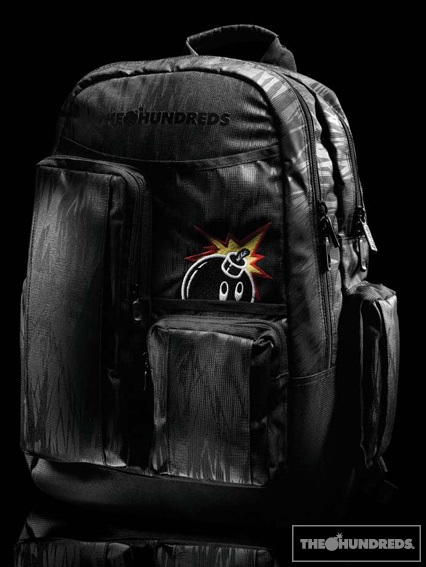 When the Gravis design team worked on the JETWAY roller bag, they visited different international airports and literally measured the carry-on requirements at each. So they constructed this piece of luggage to be the maximum allowable size to pass as carry-on luggage. When Joe Babcock and I brainstormed different bells and whistles we could tweak out, we figured some dope skate wheels would be a nice touch to the traditional luggage rollers.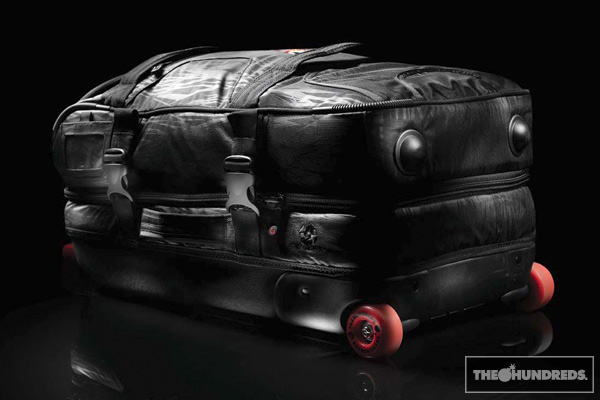 If you look in the group photograph above, you can also pick up separately some of the smaller accessories like the Hold All Trio and Terminal Case, which are case units designed to hold anything/everything. Like cameras, phones, passports, anything you might need to travel with and can easily wrap up and toss into your luggage.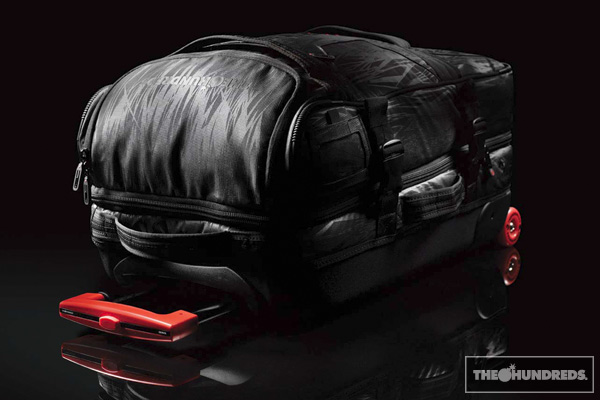 So the overall theme, if you haven't been able to tell already, was to streamline Gravis' technical luggage and footwear, toning it down with a monochromatic black, highlighted only by a JAGS overlay on various components. The idea was largely to play with colors, darks and lights, so there were bright accents of pop Safety Orange and Lime Green to offset the opaque darkness.
When you open up the luggage, the liner virtually glows because of the luminescent colors. We wanted to bring that same mentality to the footwear, so although you're looking at an overall standard black and white set of sneakers, you're also drawn to the popped elements like the eyelets and the undersoles, which are literally glowing. Very simple footwear, but very keen on sophisticated detailing.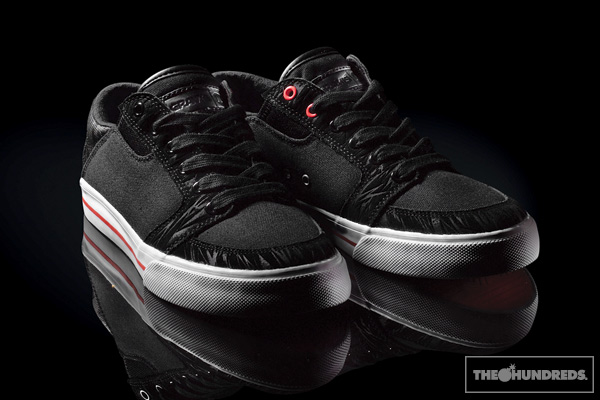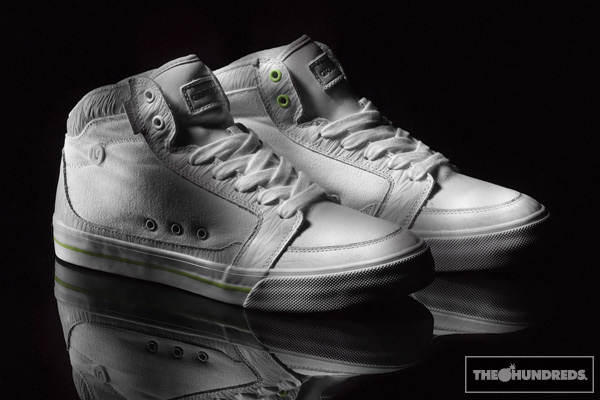 Thanks to Joe, Brent, and the rest of the Gravis team for seeing this project come to fruition. To the rest of the world, enjoy.
by bobbyhundreds