As if Gomez wasn't famous enough these days, he's got an active blog up and running HERE. Now, more than ever, all the world's his stage.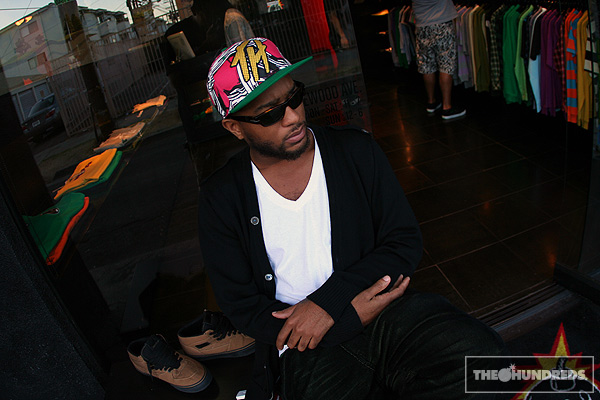 If you've ever been to Rosewood Ave., you know how ridiculously tight this street is. So many near-accidents throughout each day, this 4-way is the breeding ground for unbridled road rage. City of Los Angeles, pay attention.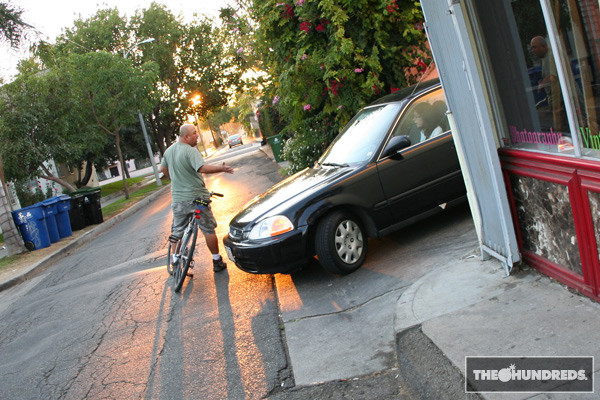 That cloud of dust is Gomez dashing inside.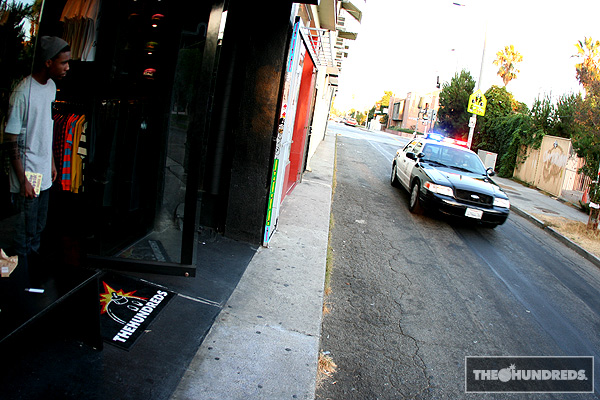 I met Freshgator almost 4 years ago when I was in Paris, and he was still working at Starcow. He dons that nickname because he is quite possibly the biggest, most dedicated, Freshjive fanatic in the world. For his birthday, the homeys hooked him up with a ticket to fly out from France to kick it with Rick Klotz and Freshjive, and soak up the Los Angeles streetwear scene. He works for Carhartt Europe now, but he still keeps it real, decked head to toe in FJ.
"What is it about Freshjive that you love so much?" I asked him this afternoon. According to Freshgator, it comes down to Rick's unwavering vision and brand integrity. Through all the hype, market ups and downs, and ethereal trends, Freshgator remarked how awesome it is that Rick could maintain Jive's purity and core authenticity. I couldn't agree with him more.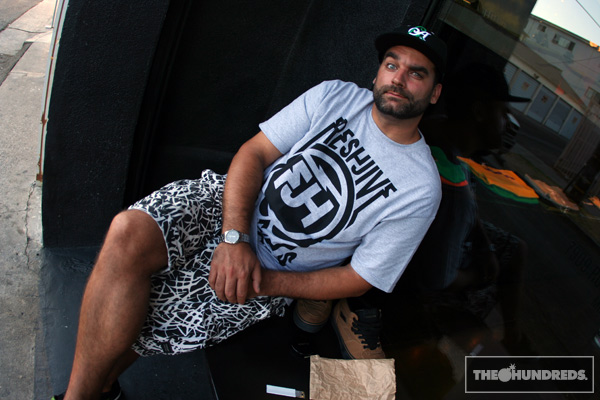 Alex has moved on to the college years, and has decided to donate his body to the science of atrocious body art. He got like 4 more shoddy tattoos yesterday, but this one's not so bad. The funny part is that this was supposed to be a tiger.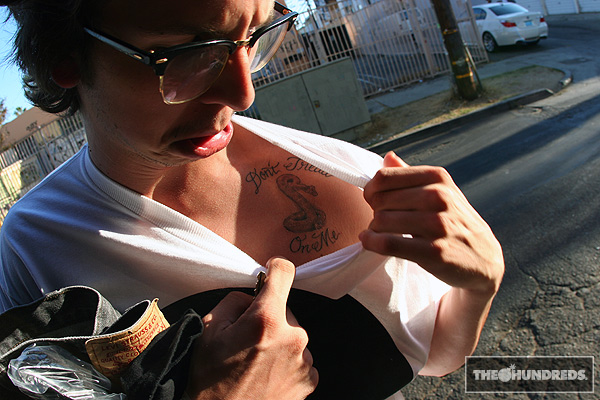 by bobbyhundreds