Hmm, that's weird.
I walked up to The Store this afternoon, and our doormat was swept to the side. Like this.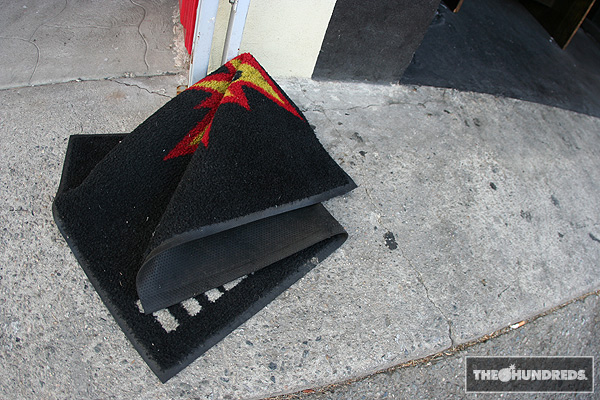 4 dudes duck out. Strange.
Patrick's working the shop, so I ask him if he was dusting the mat off or perhaps sweeping the sidewalk? Nope? Odd.
Let's check the tape.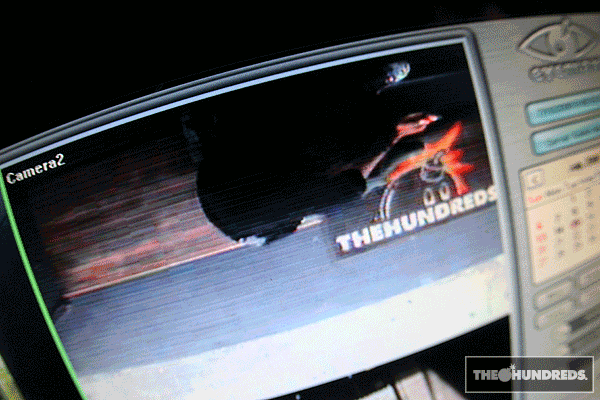 Bummer. While our man "Jack" here was trying to get away with doormatnapping, his boys had Patrick's attention inside, telling him how big of fans they were of The Hundreds. They even rap about us in their music, left all their contact information (??!), and wanted me to plug their group on the blog. Umm let me think about that one.
I caught them down the block and took a flick. They had no clue that I knew what was up with the doormat situation. They were just happy to get put on the blog ON BLAST.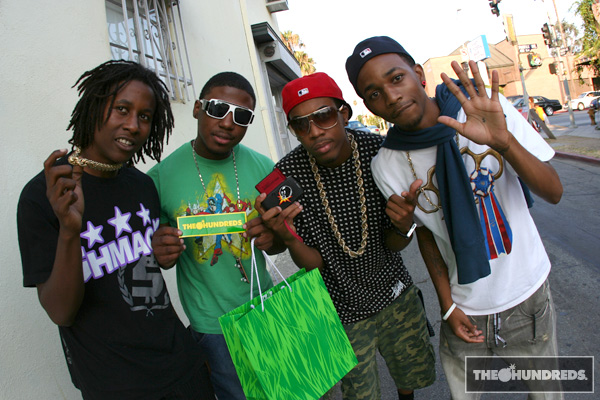 I didn't bother mentioning the incident. I figured letting 20,000 people around the world wake up today and see their guilty faces, along with absolutely no recognition for their music, would be enough retribution. But the reality of it is.. that I completely understand.
*Ahem. NOT that I condone stealing or shoplifting (especially from OUR store), but man, when I was their age and I saw a 3-D cardboard Volcom stone, or a Shorty's demo banner, or a Mooks pillow just chillin' in the corner of my favorite skateshop, I felt the same exact way. That pillow would look a lot better… in MY room. So I can't really knock these kids for the urge, I can't even hate on them for trying to get one up on me. But when you come into my house and try to gank my welcome mat? You're going down.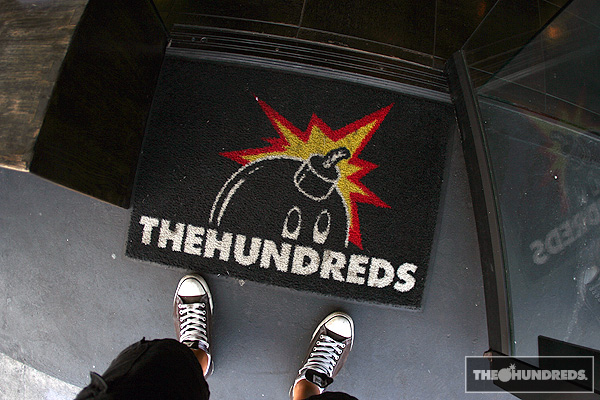 by bobbyhundreds