One thing that is very much true about SF, the Bay Area, and Nor Cal folk in general is how much pride they have for their cities and communities. Many of the customers I conversed with over the past few days asked me how I liked their 'hood, coming from an L.A. perspective. If anything stood out, it's how friendly and warm the people are here. We were on the receiving end of countless "Welcome to the Bay!"s over the week from customers, fixies riding by, or from passing cars. Out of it all, I had the opportunity to make some really down-to-earth, chill, friends in San Francisco.
Like these dudes here.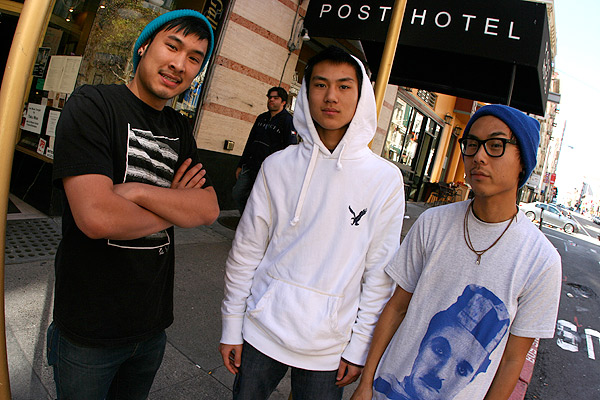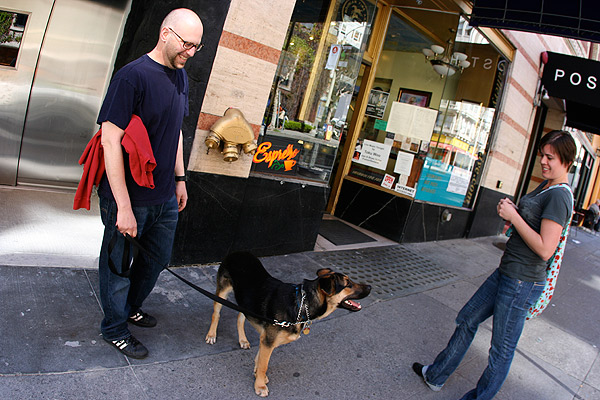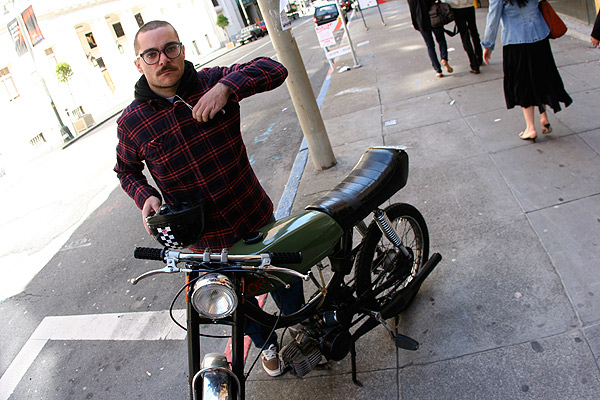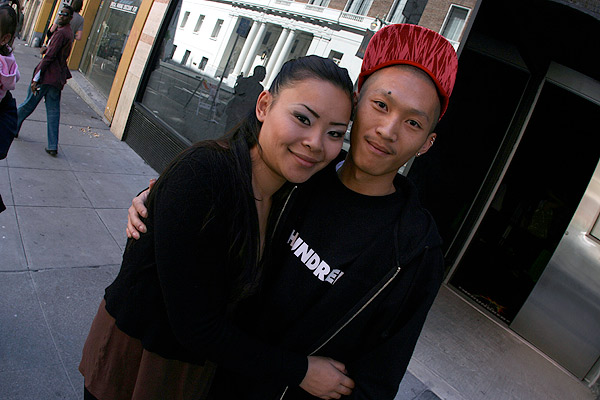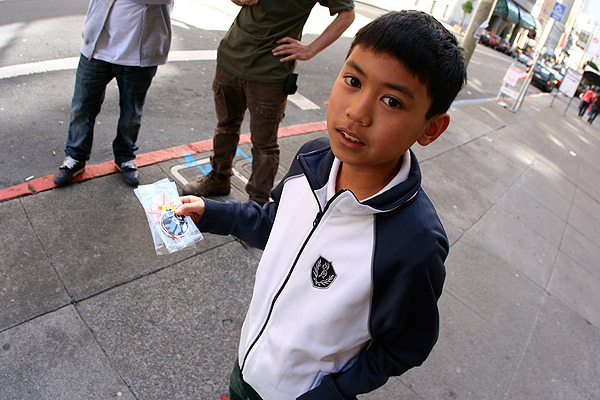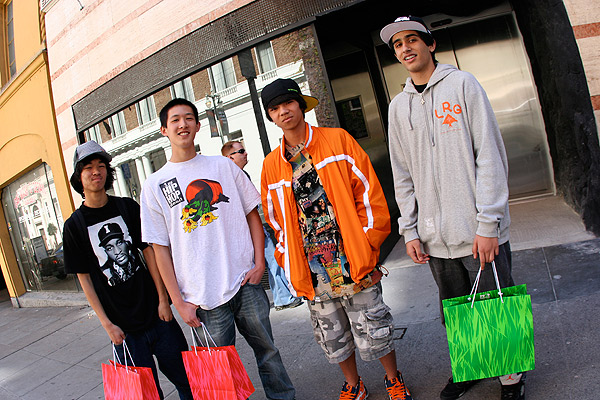 Kid wanted to shake our hands for being an inspiration behind his own work. I asked him what he did, and he told me he also had a clothing line. What's it called? "594."
And that's when I shook HIS hand for being an inspiration for The Hundreds.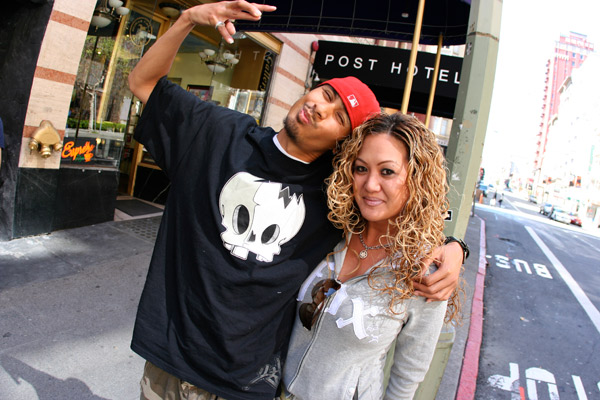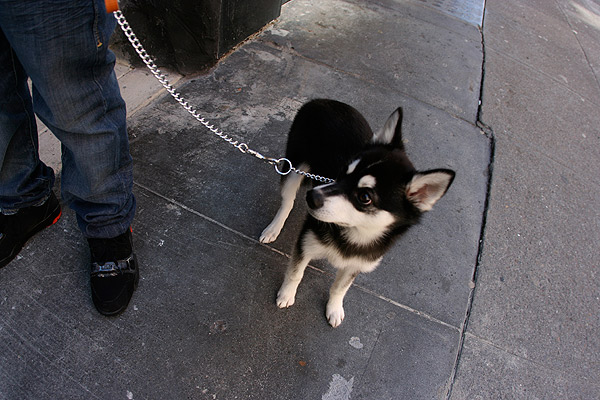 Time to meet some more staff.
Micah can beat Tony in a healthy game of S-K-A-T-E anyday. So I've heard.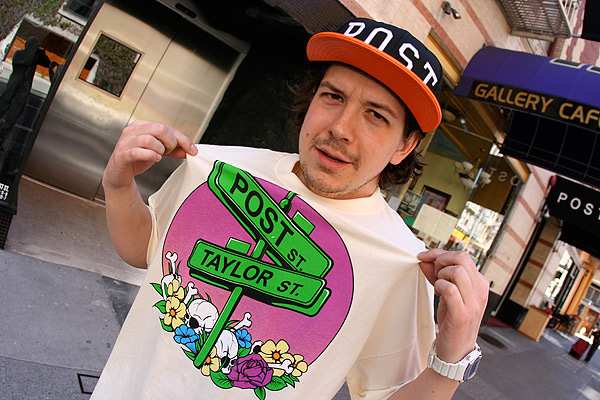 The other night, as we all watched, a lesbian pushed Dorian, head-over-heels, over a chair at Delirium. Than she immediately made out with her girlfriend for 15 seconds. Everyone's face kinda looked like this after everything was said and done.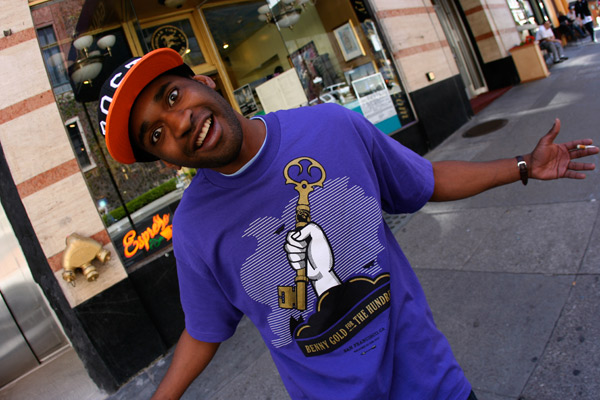 When he's not parading around Post St. in his "no-style" steez, Big Bert's holding TH down behind-the-scenes. That's my man right there! He doesn't even care anymore,.. not only will he tuck his jeans into his socks, he'll tuck his fist into your mouth, pal!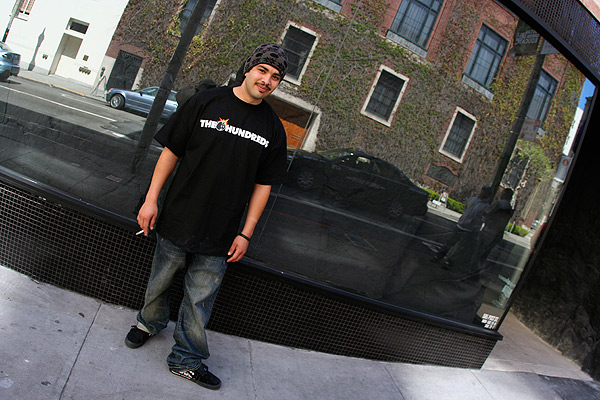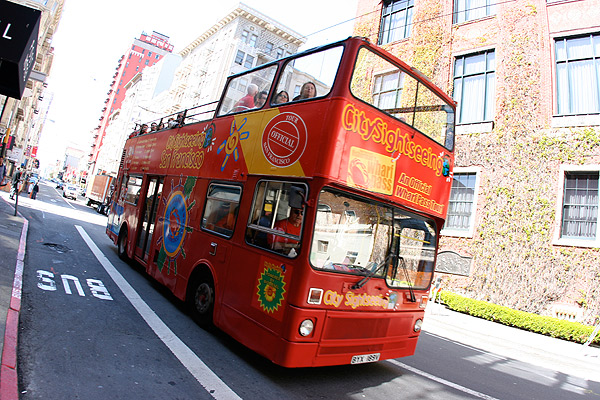 Thanks for having us.
by bobbyhundreds