He's fly like paper and gets higher than planes. It's Benny Gold's new store in the Mission District of San Francisco.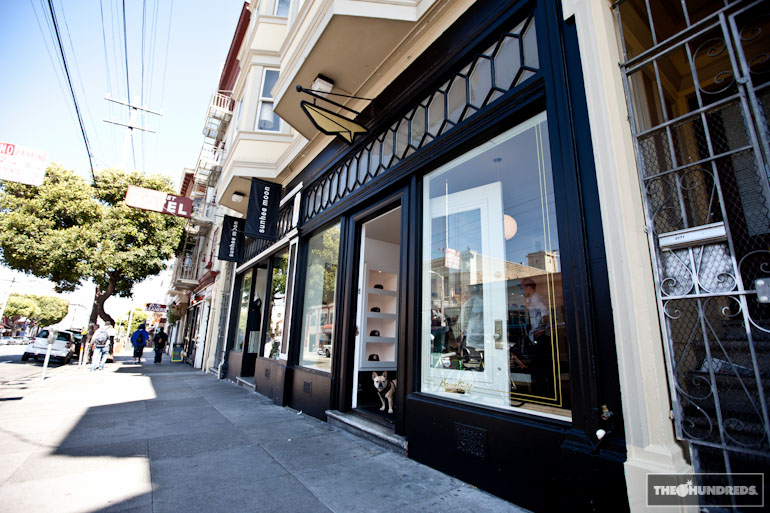 And there he is. The heart of the brand: Levi.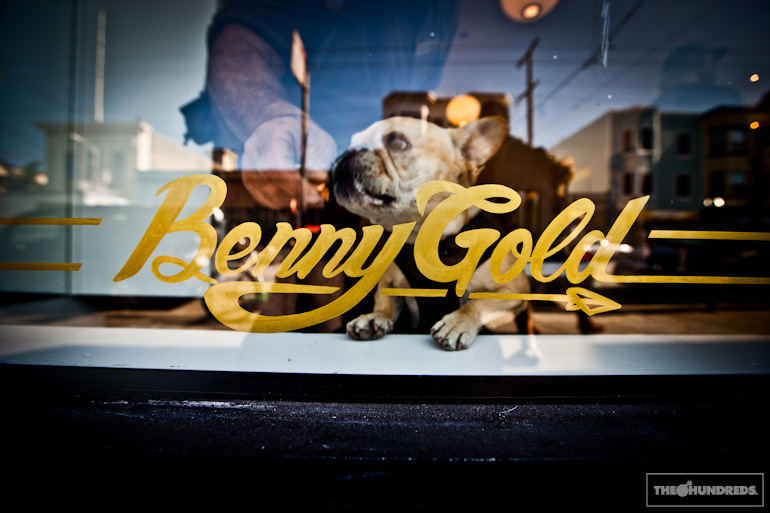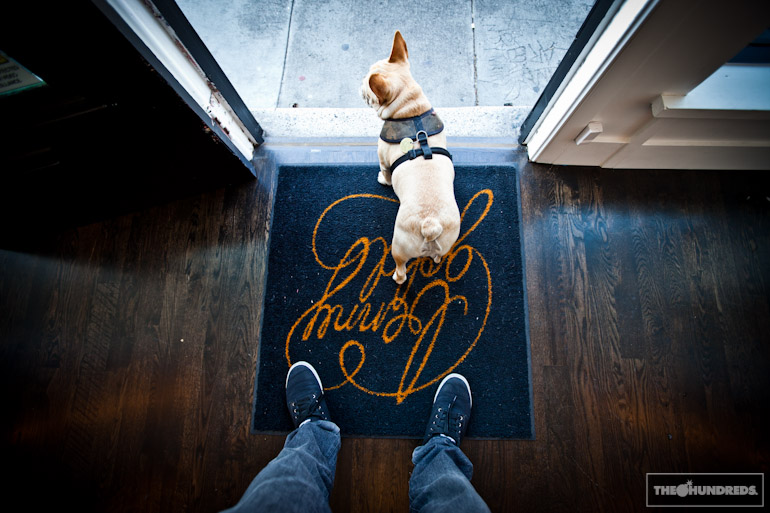 So you remember Benny's old shop, right? Well after being there for a year, he realized the limitations and restrictions that come with installing a storefront in what was originally just intended to be a design studio. So he moved into this space and did it proper.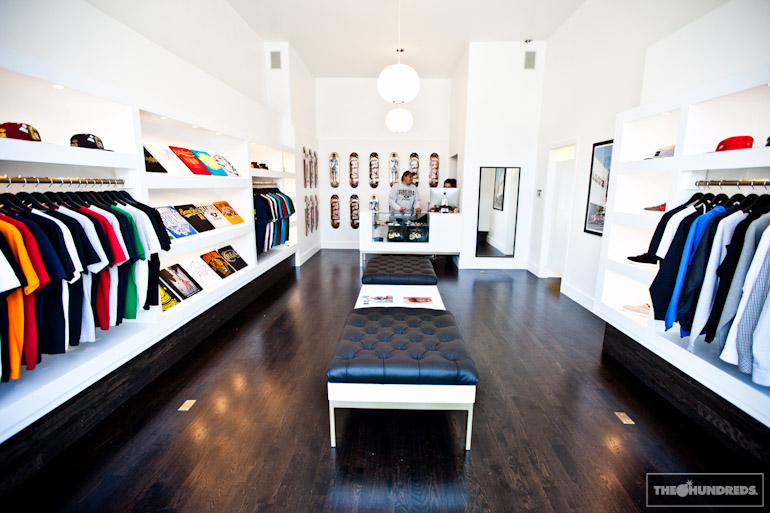 The store showcases the entire comprehensive Benny Gold collection, from graphic t-shirts to headwear. He also stocks HUF and Thorocraft.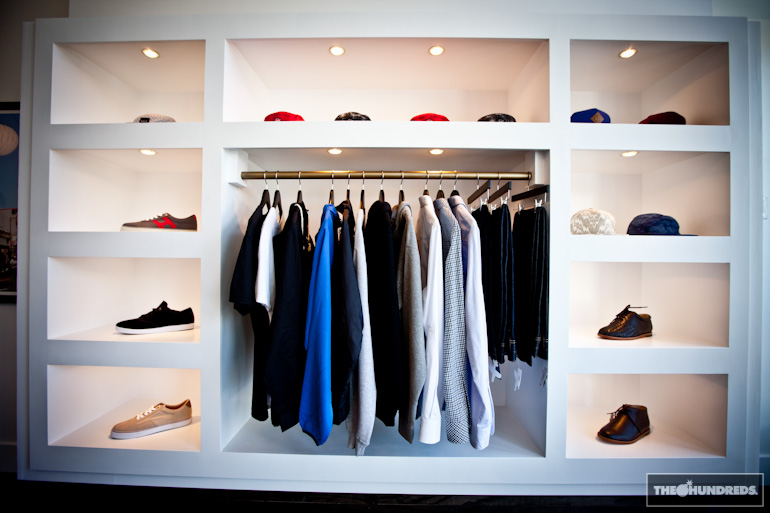 I've said it once and I'll say it again. Benny Gold is the new generation of independent streetwear, and is a driving force for a few reasons: First, the design is unfade-able. Second, this man's heart and soul are invested in his brand; he does it ALL. From tech-packing to sales.. this is a one-man army, and it shows in the cohesion of the product, all unified and impactful.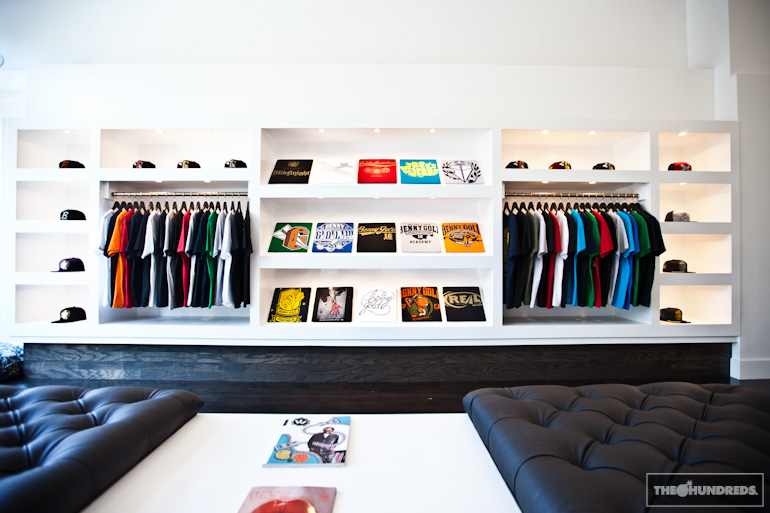 Plus, Benny's got the right mindset. Doesn't spend time with hate or bad vibes, he's always on that PMA and stays focused on brand-building.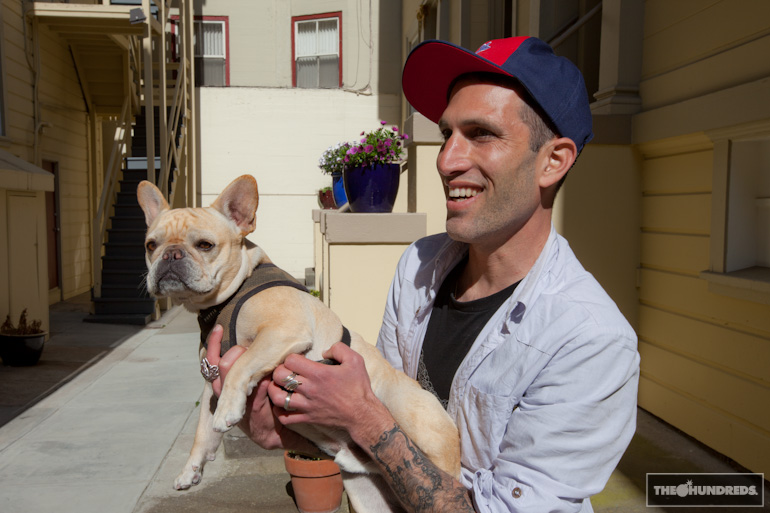 Like I was saying earlier, Benny stocks HUF and Thorocraft in his shop. The reason being that everything he hopes to carry in the Benny Gold store has some sort of personal connection to him. For example, Benny designed the original HUF logo. And sitting in the hallway is the actual store sign that was recently taken down from HUF SF.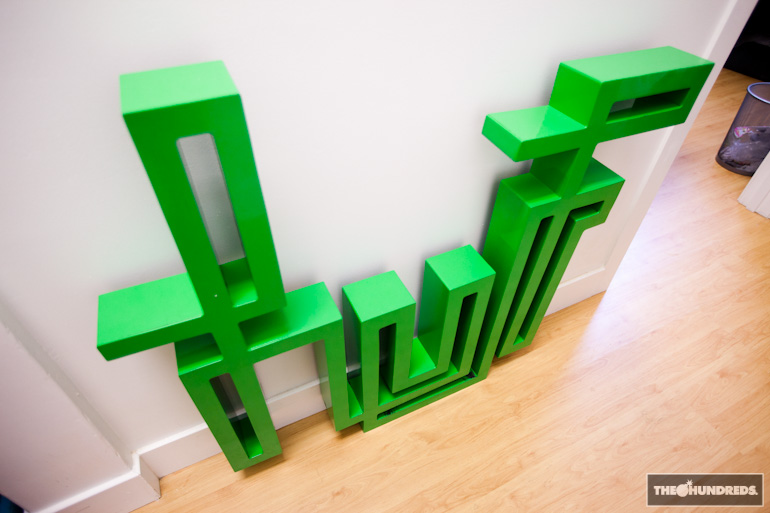 Thorocraft. Benny designed the logo for the hard-bottom men's shoe line.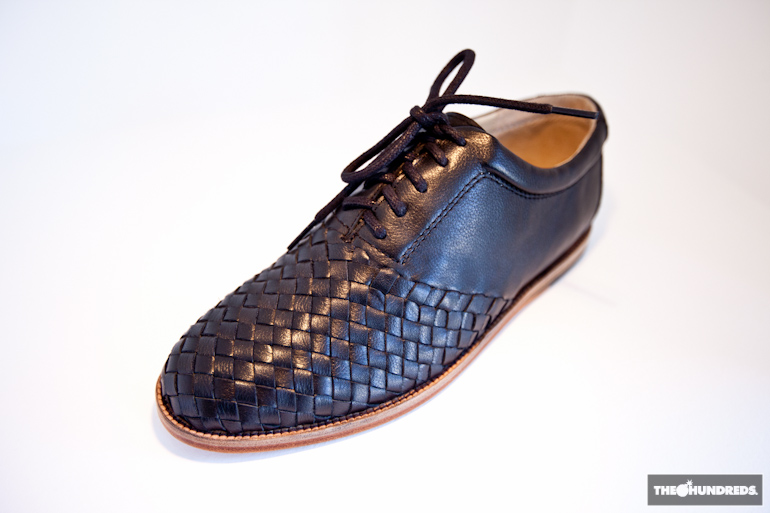 Support independent streetwear brands and designers. Support Benny Gold.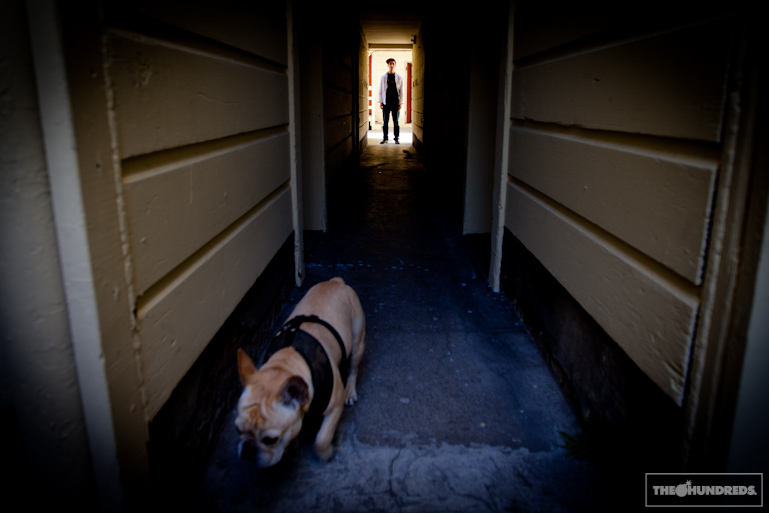 by bobbyhundreds