SMALL GIFT opened tonight in L.A. at the Santa Monica Airport. It took an entire airplane hangar to put on this art show celebrating Sanrio's 50th Anniversary. In fact, this wasn't so much an art exhibition as it was an extravaganza.. the show continues on after this to Art Basel in Miami,.. it's gonna be Sanrio mania for a bit, folks. But if you're in Los Angeles, check out Small Gift, which closes November 21st.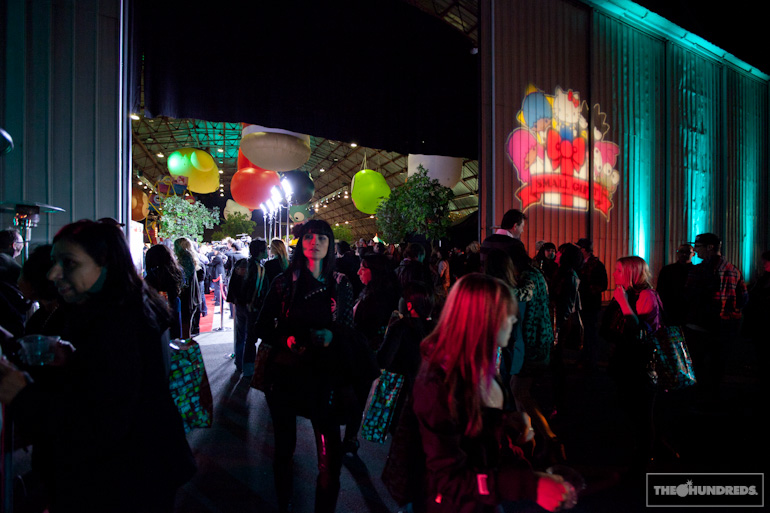 The red carpet was canvassed by icons like Tarina Tarantino, Kimora Lee Simmons, Buff Monster (here), and I'm sure plenty of others that made camera flashes pop.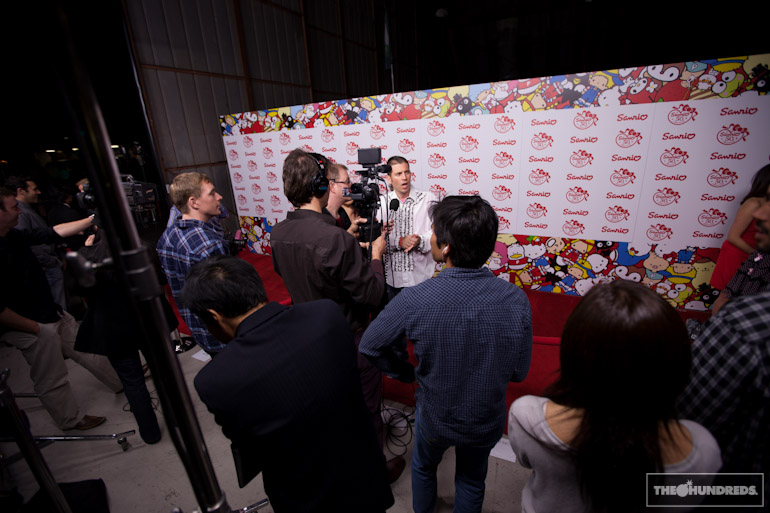 I want one.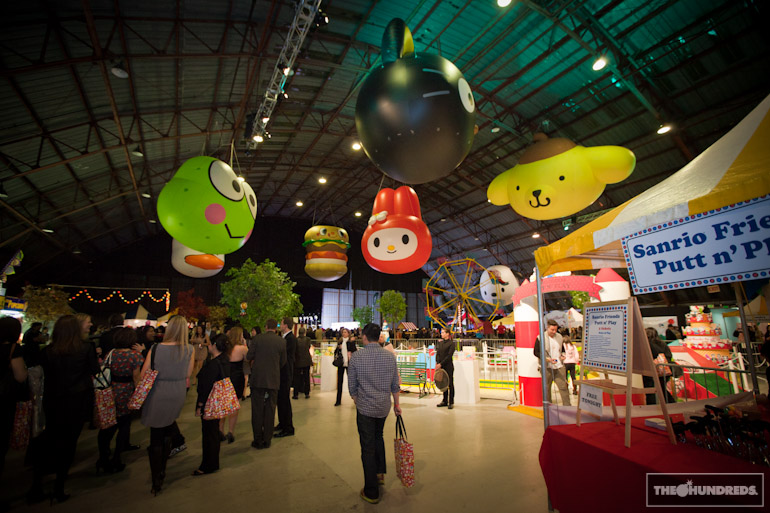 Natalia Brutalia and Keroppi, separated at birth.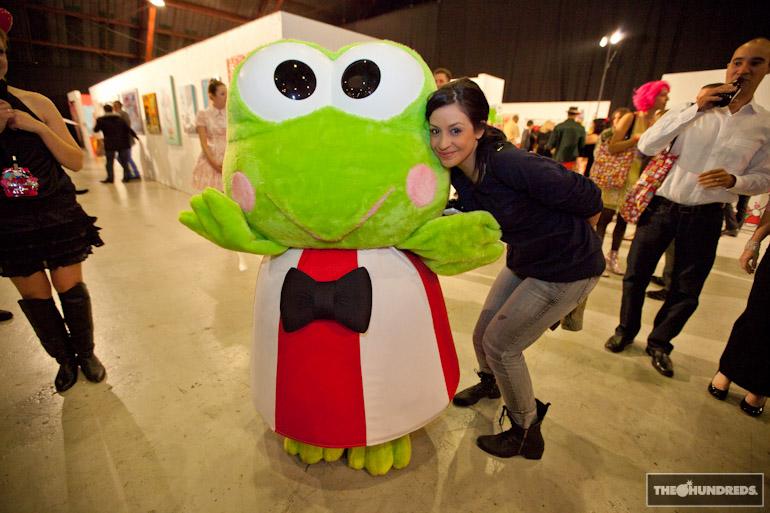 Let's talk about the food. Every hip food truck in L.A. was docked out front.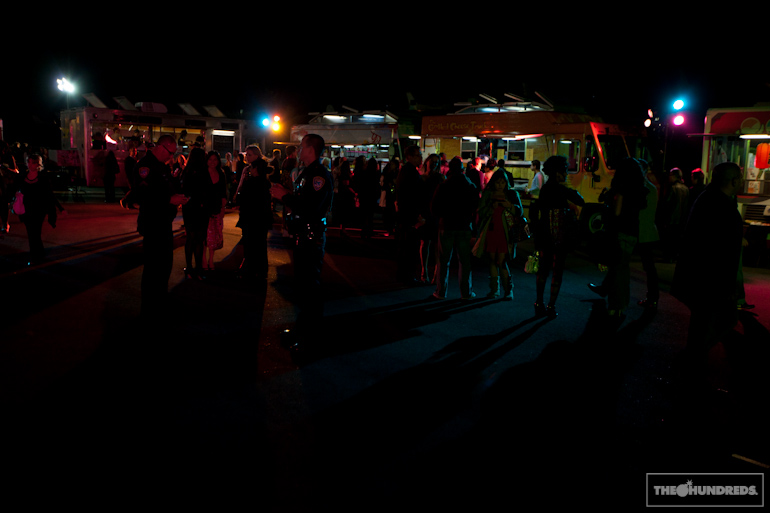 And inside, all the trendy eateries had collaboration booths. Hello Kitty x Beard Papa's, for example. There was a Pink's Hot Dogs x Sanrio stand as well.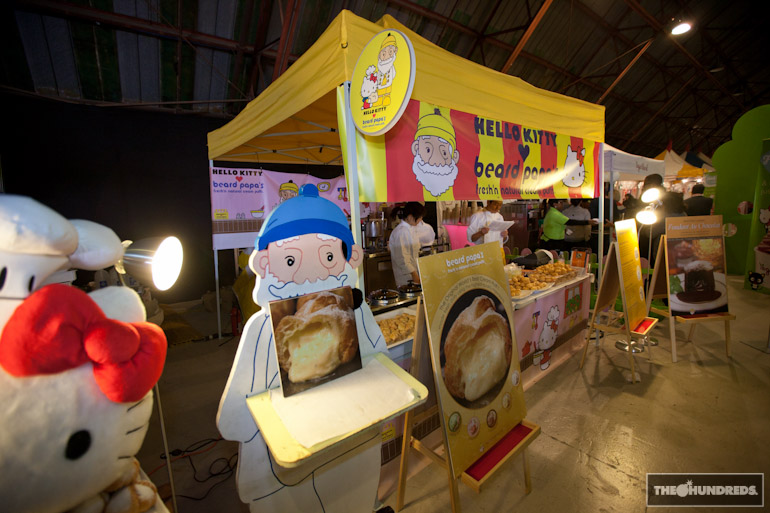 This is the Yogurtland x Sanrio stand-up. Natalia is the flavor of the month.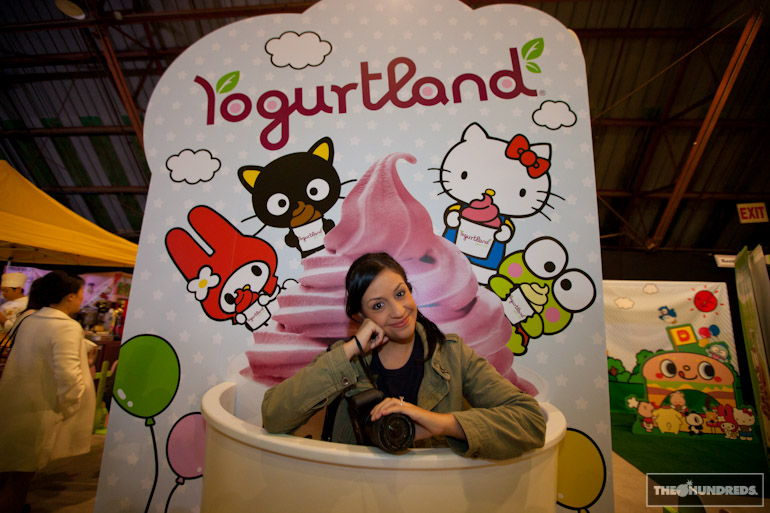 Dom Bomb (Brooklyn Projects), and the Lovemade girls, Linda and Tammy. I also saw Johnny Cupcakes but totally forgot to photograph him, mainly because he was sneak-peeking his upcoming Johnny Cupcakes x Hello Kitty collection…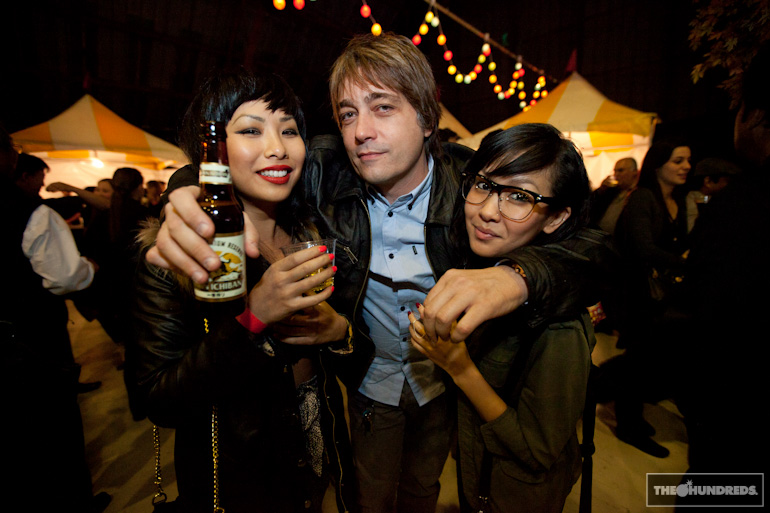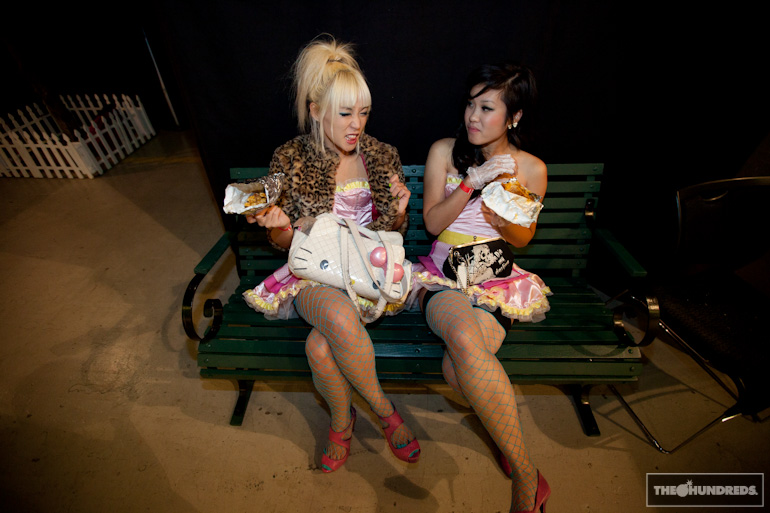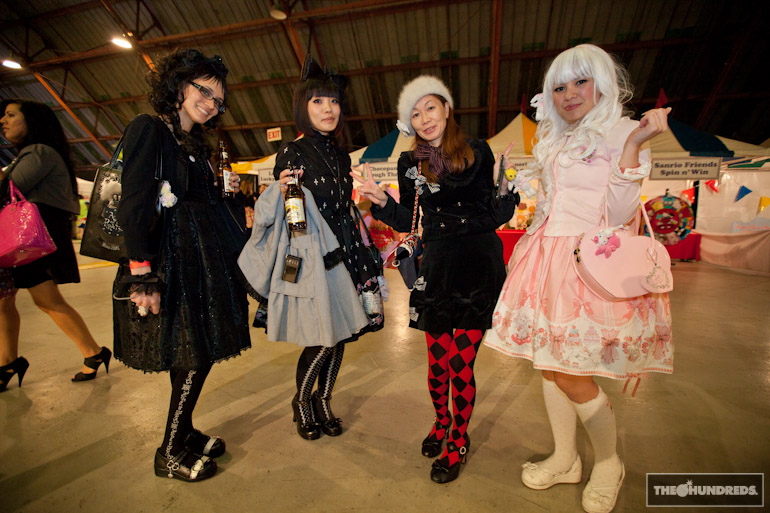 And the art…
Deph: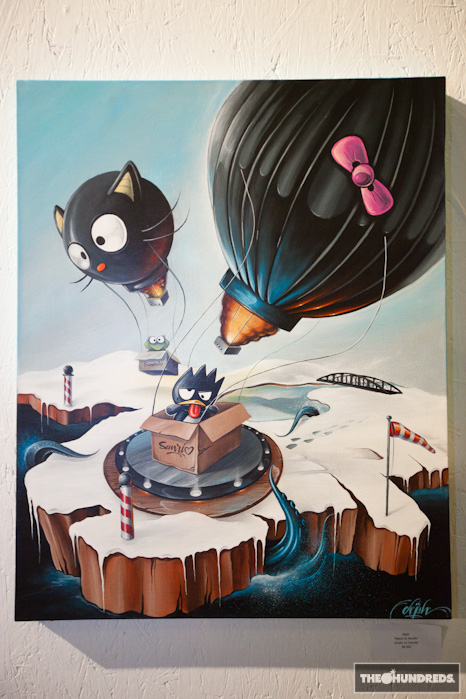 Camilla D'Errico: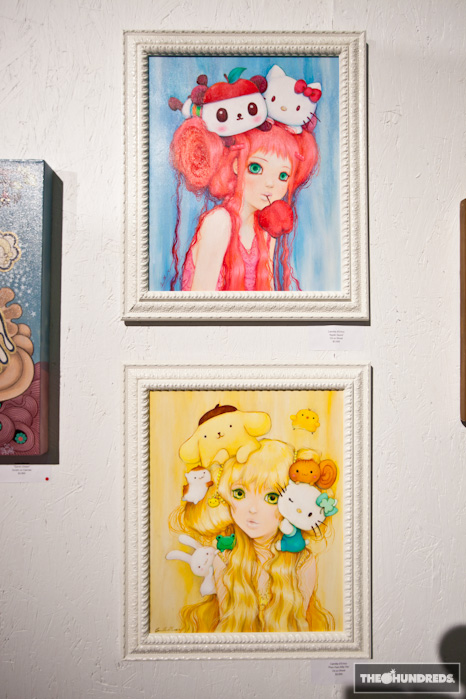 Kozyndan: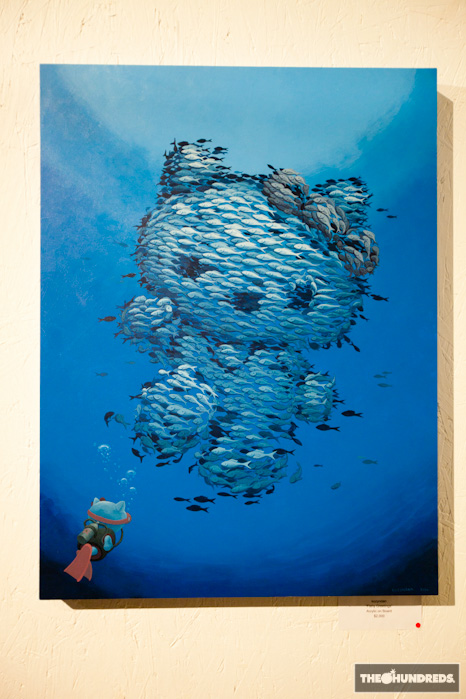 Gary Baseman: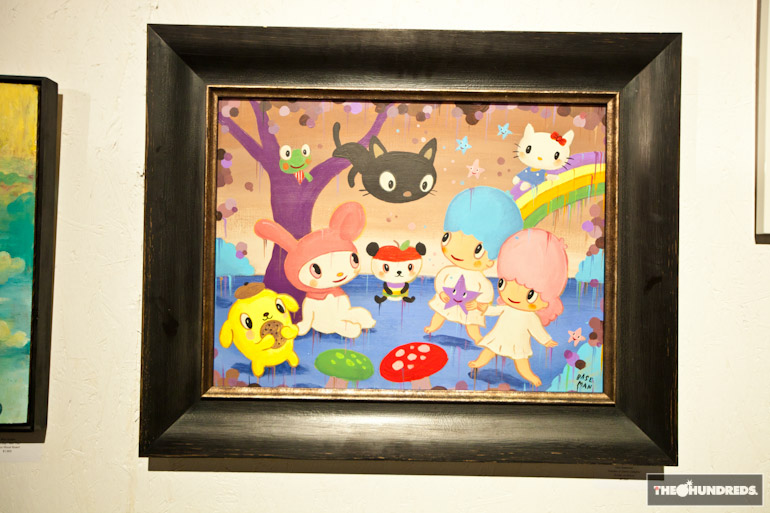 Joe Ledbetter: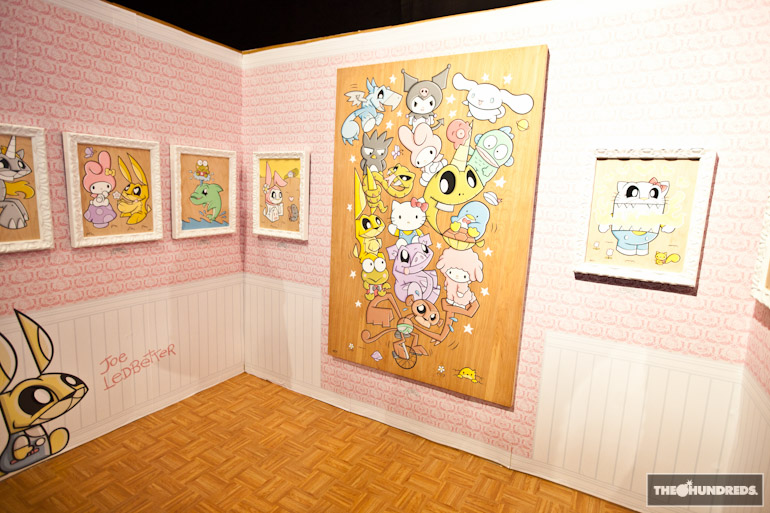 My favorite belonged to Natalia Fabia: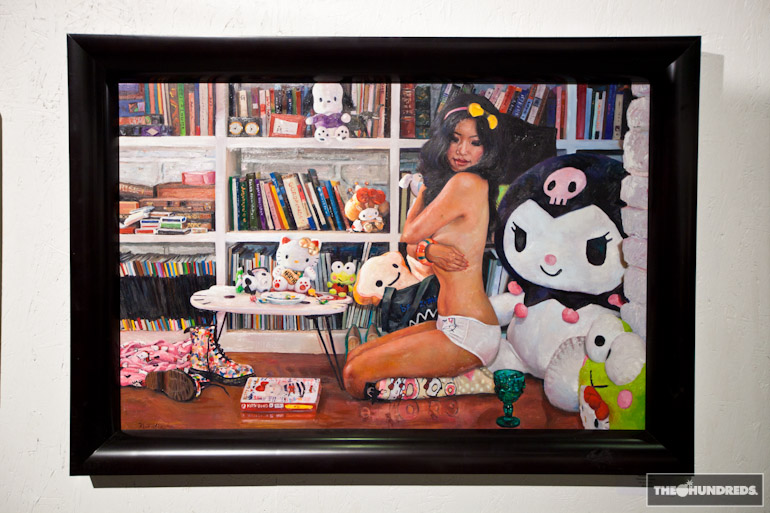 and plenty more…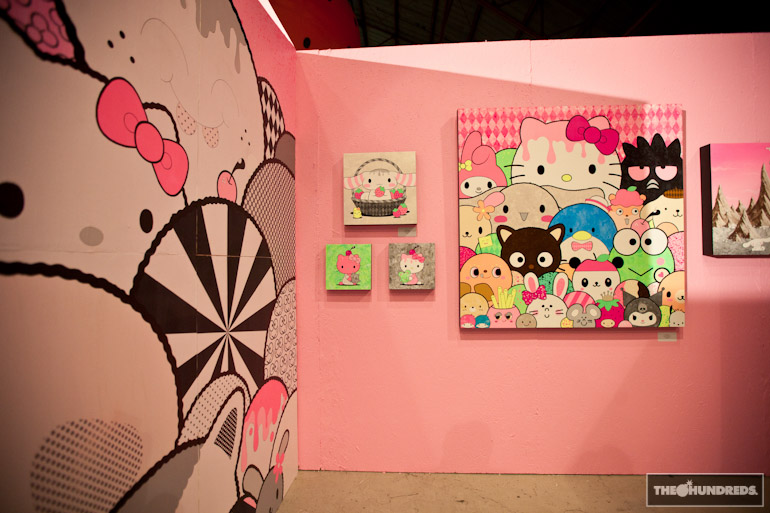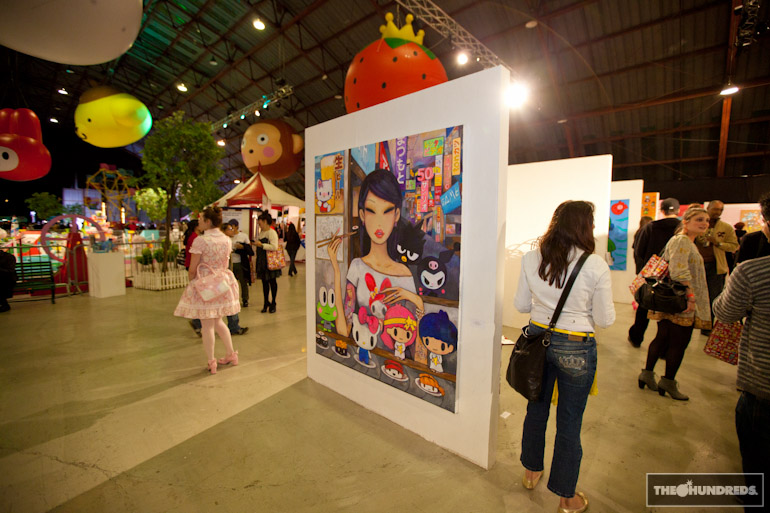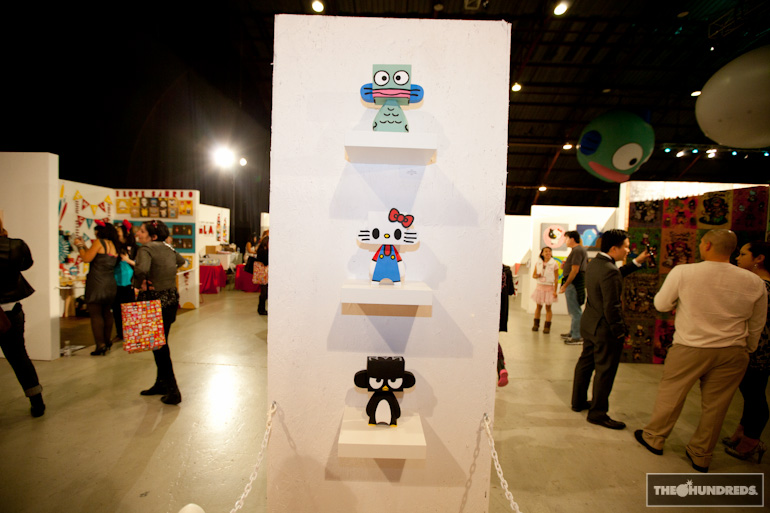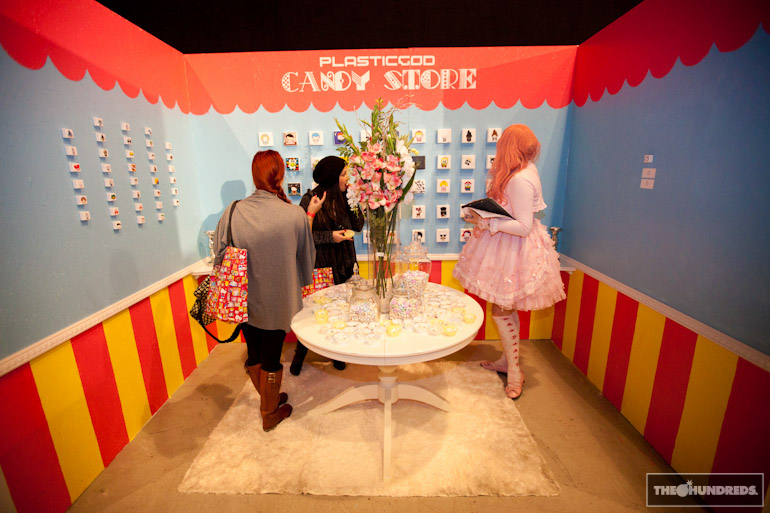 by bobbyhundreds