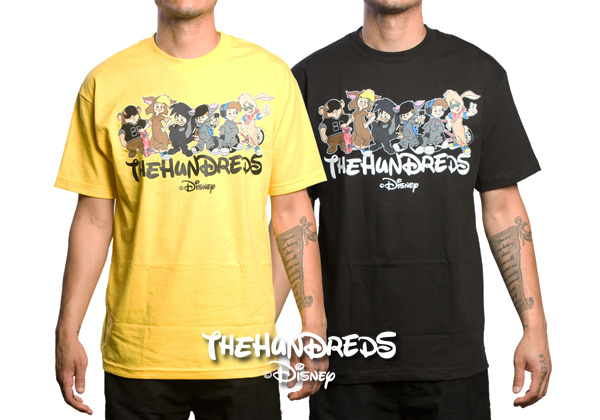 We're closing 2008 out with a bangarang. Over a year ago, an opportunity arose to co-brand with Disney on an apparel-based project. And when it came time to settle on a particular character set to work with, who else but Peter Pan's The Lost Boys?
The Lost Boys have always been a metaphor for The Hundreds. If you recall, they're the ragtag set of mischievous kids who spend their days fighting pirates and defying age with the rest of Neverland in the Peter Pan story. Likewise, The Hundreds is exactly that, we've always felt forever young as long as we continue to live off our dreams. Fighting pirates.. authority,corporate or bootleggers, however you may interpret that. The metaphor even extended into both of our store buildouts, with the skull-and-bones representation, THSF's Skull Rock wall (Captain Hook's home), and if you look closely within that store, you'll see that the clothes are hanging on miniature Captain-esque hooks.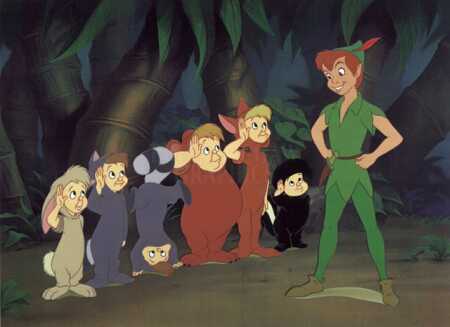 Our take on Disney's classic Lost Boys was to re-imagine the characters as not only modernized for present-day, but The Hundreds-ized to fall within all of the various subcultures that define California youth lifestyle. The challenge was getting that past some of the more originalist higher-ups at Disney who weren't exactly fond of updating the historical Peter Pan franchise (crust-punk Tootles in Doc Martens?). But after a year of negotiations, sketches, and re-sketches from the Disney character artists themselves, The Hundreds x Disney has finally landed.
Each of the Lost Boys gets their own t-shirt, offered in their own unique colorway and our familiar black. There are only 200 of each character, in each colorway, produced worldwide.
CURLY: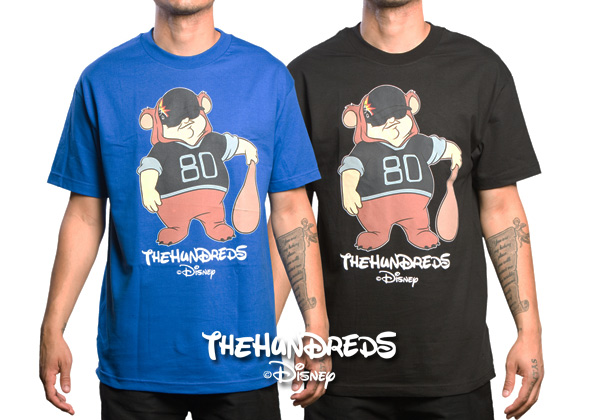 THE TWINS: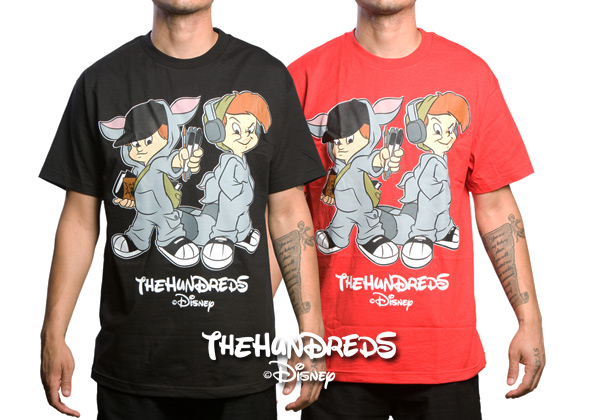 TOOTLES: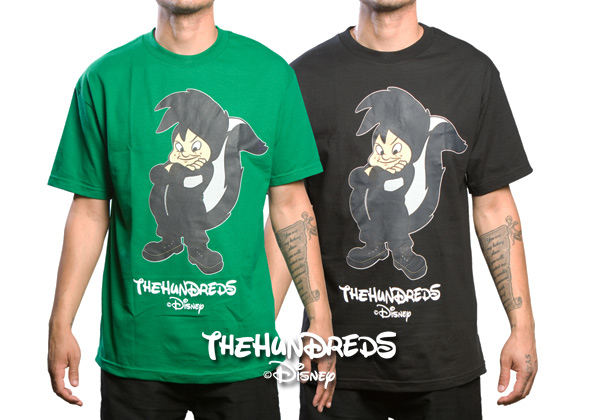 NIBS: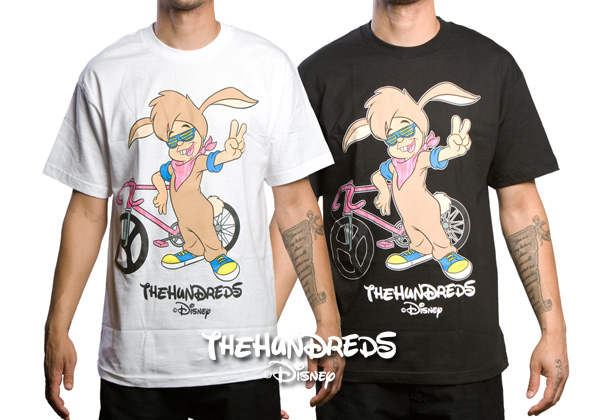 SLIGHTLY: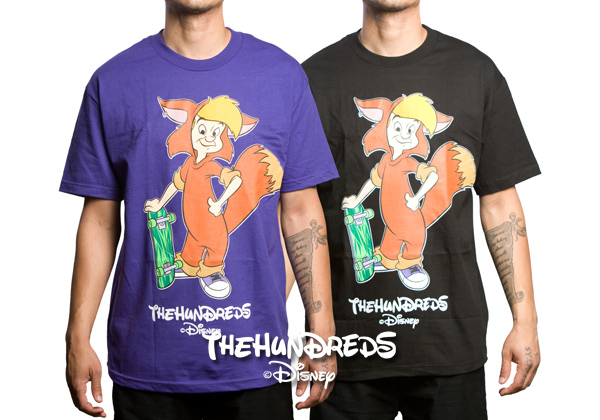 There's only 100 of each colorway in the TENS x DISNEY Tinkerbell t-shirt.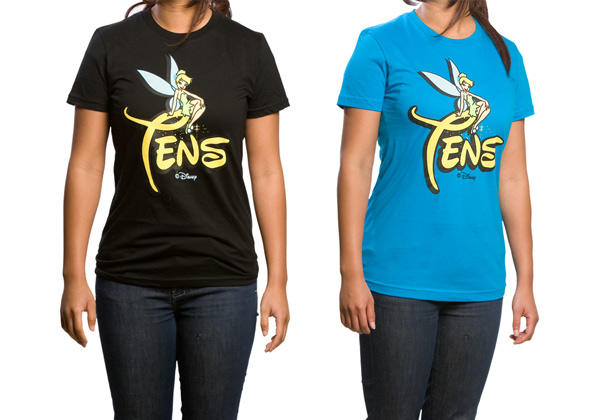 And we also have exclusive, limited-edition New Era 59/50 fitted baseball caps to coincide with the project. There are 2 hats, the first correlating with Peter Pan's hat, constructed of a green felt, 3-D embroidered Pan feather and the script on the backside.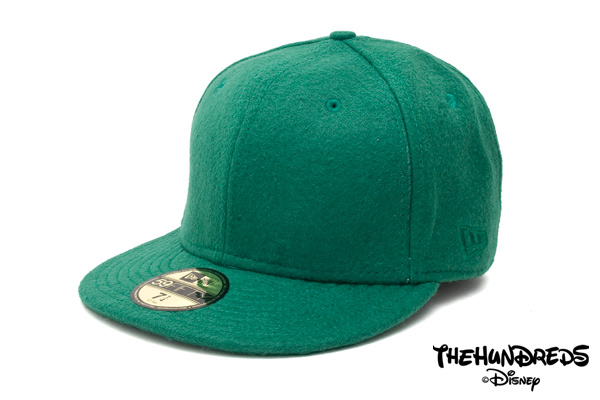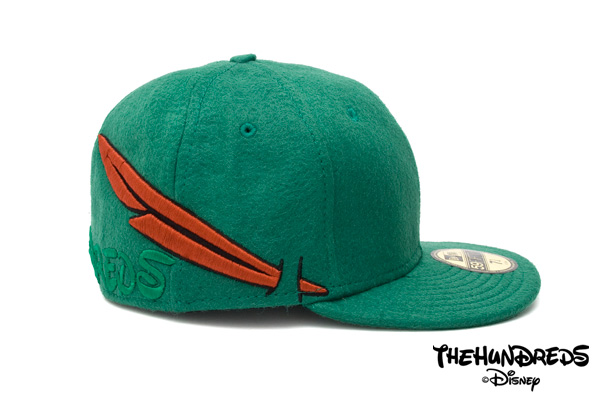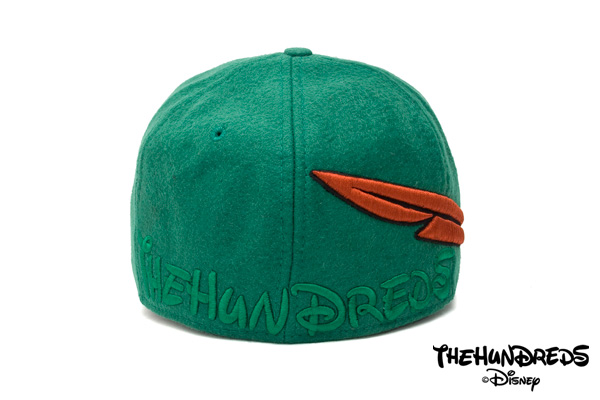 And of course, the second hat is Captain Hook's rendition, made of black felt and accented with Hook's 3-D embroidered skull-and-bones. There are only 100 of each hat available for sale, worldwide.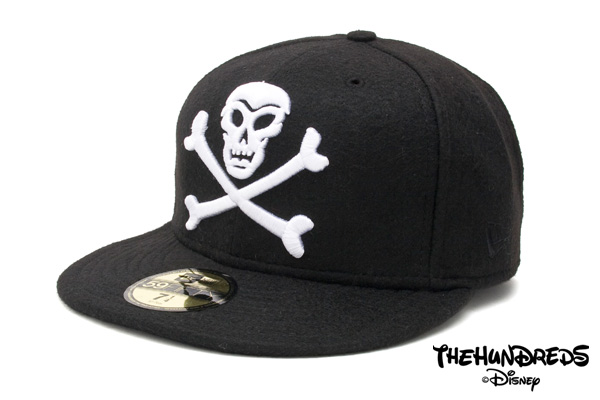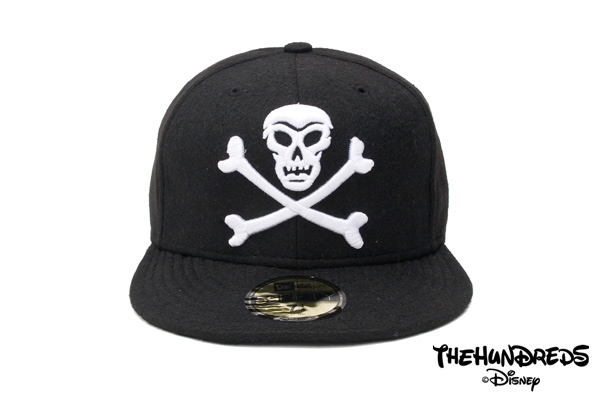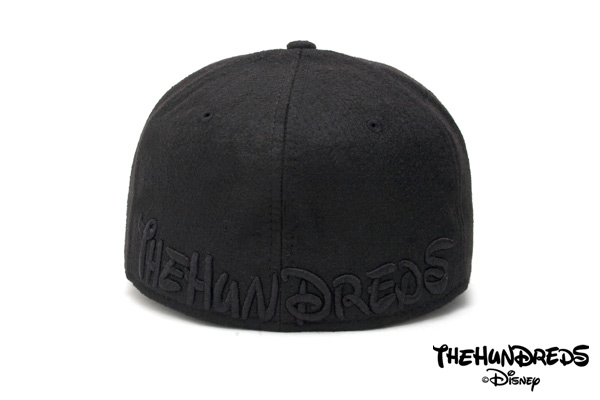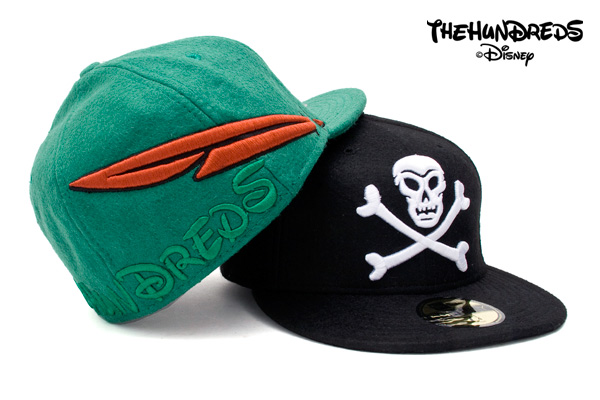 THE HUNDREDS x DISNEYdrops this Thursday, December 11th, 2008 at The Hundreds Los Angeles and The Hundreds San Francisco, along with the following select TH retailers across the States.
Premium Goods (Houston, Texas)
The Reed Space (NYC, New York)
Palace 5ive (Washington, D.C.)
Shoe Gallery (Miami, Florida)
And for our Online Shop customers, we haven't forgotten about you. We're setting aside a small number of pieces from the original lot for you to take a stab at, along with exclusive online-only sweatshirts, that will all release sometime next week.
photography by Paul Sun and The Social Trust
by bobbyhundreds