The Hundreds Design team takes the afternoon to work on a big special project to debut later next year.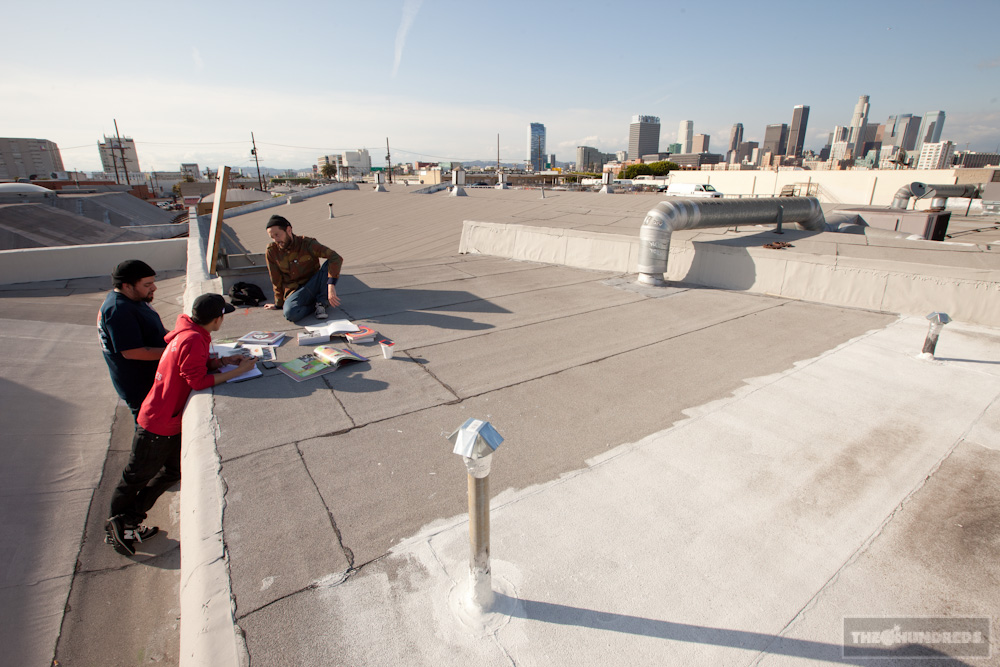 Kreayshawn wandered aimlessly into my office in her pajamas, then shoved her hand up my mini-me Muppet's butt and made him speak unmentionable things.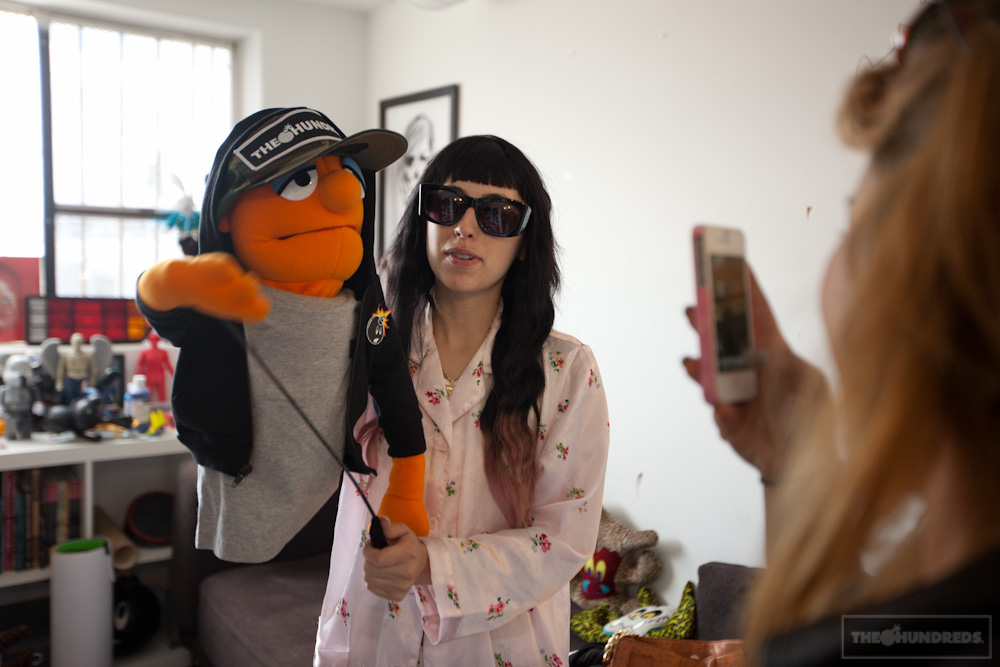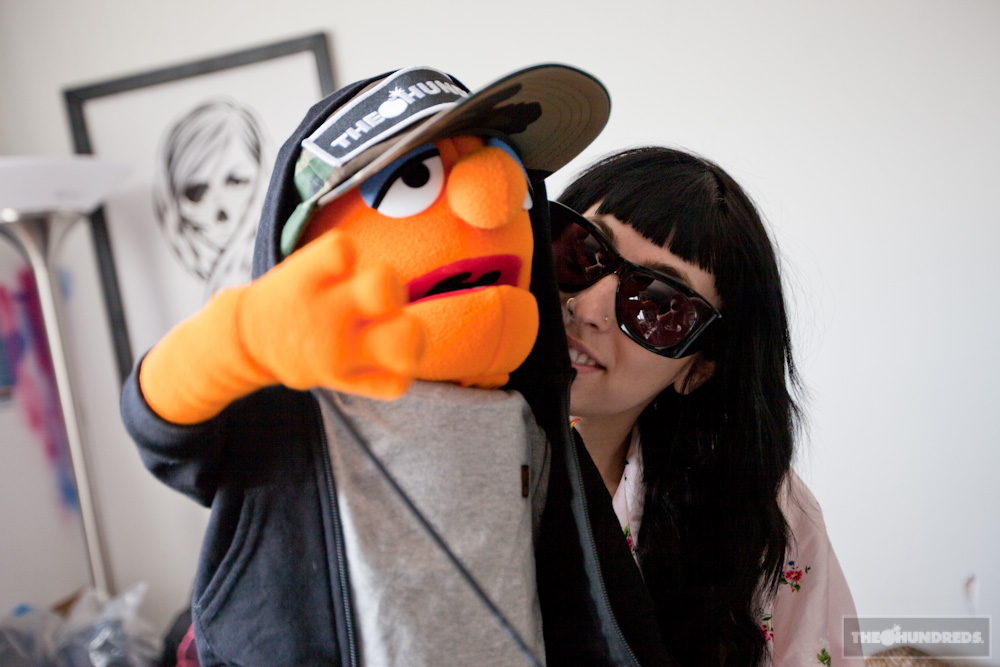 The chill black guys of CBG: Corzillah, Hawaii, and Jay Ughhinvade my privacy.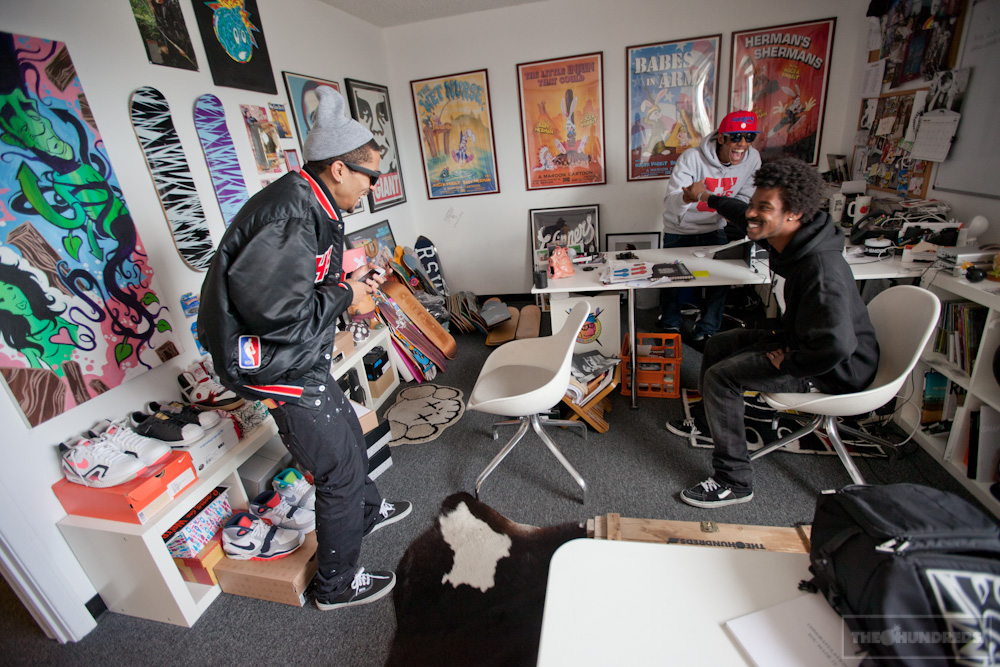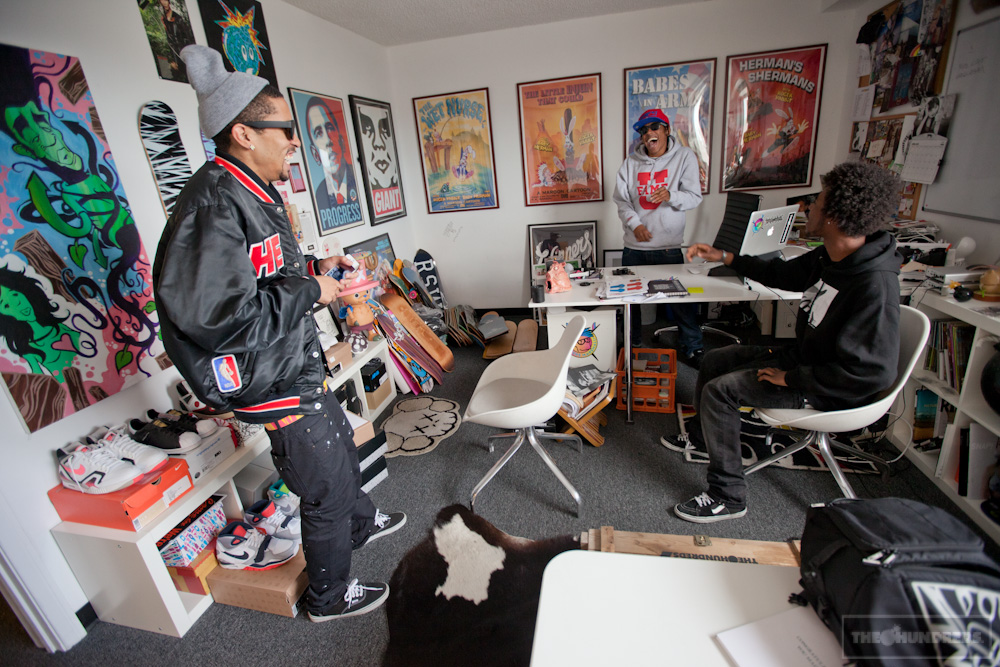 You can catch up with the guys in the fifth episode of Spaghetto's SXSW recap HERE.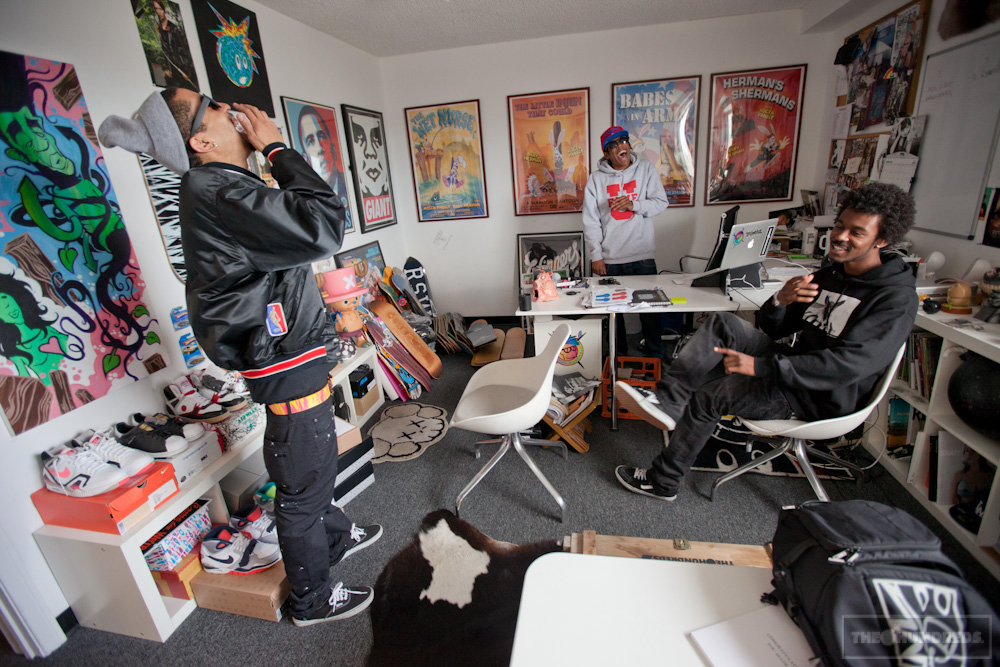 by bobbyhundreds