Tim (Cool Hunting), Jeff (High Snobiety), and Blake are the architects of the Cool universe.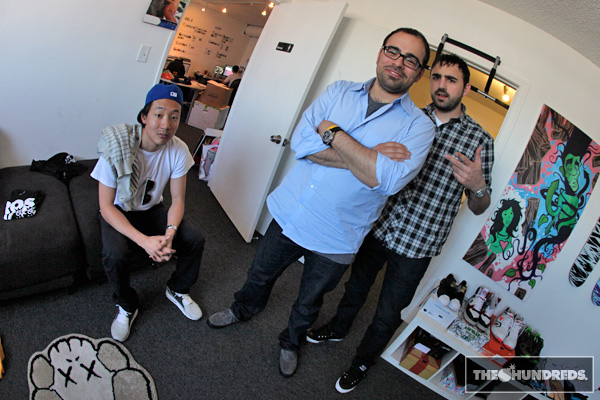 Gomez Warren IV and DJ Excel are the ultimate odd couple… AUDIBLE AGENT. They stopped by to watch the Spike Lee x Kobe Bryant film that ESPN sent us early. Unfortunately, it sucked. But Audible Agent doesn't! You can just hear Gomez command, "Twitter that."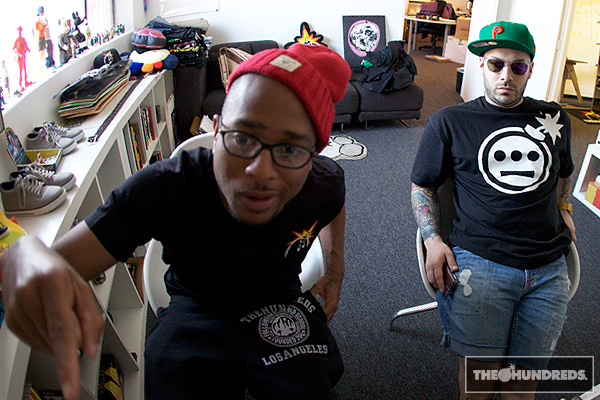 Nigel filmed and edited PROOF, a skateboard DVD by Paul Rodriguez. The video features parts with the collective crew, P.Rod, Torey Pudwill, and even our very own Carlos Zarazua.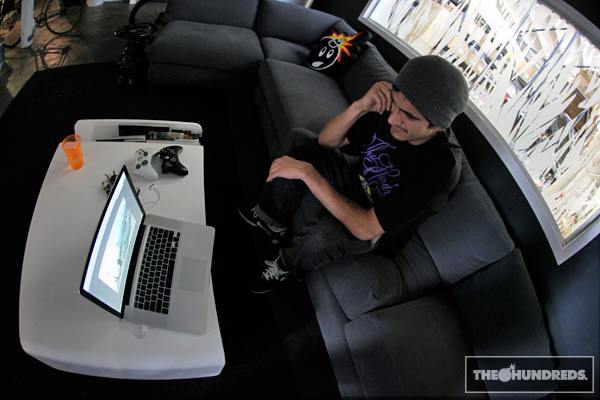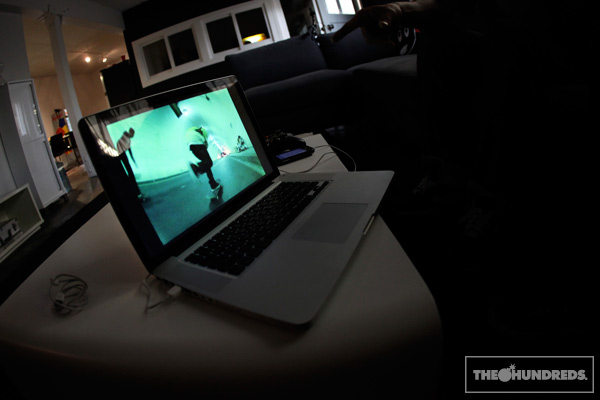 Adam Bomb makes an appearance as well,.. after all, we did sponsor the film.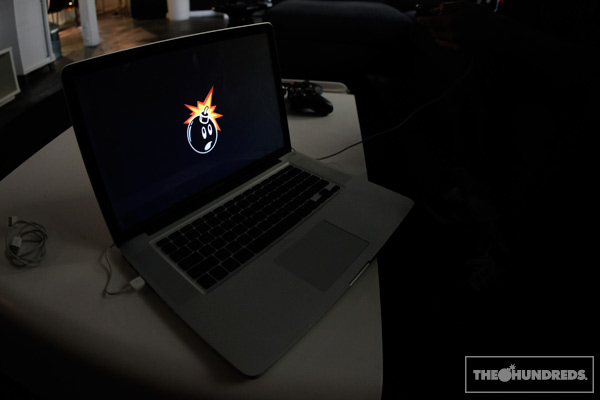 Josh and Tofer join us for lunch at Fisherman's Outlet. Tofer's black Eggman pendant (handcrafted by Han Cholo) is NOW AVAILABLE ONLINE HERE. Only 60 bones! That's like 4 plates of giant buttery prawns.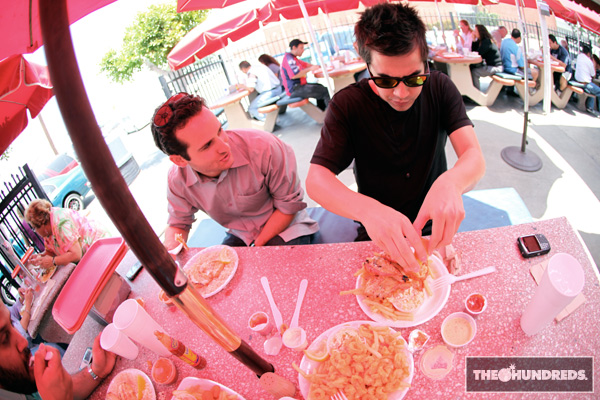 Adam Tensta, Sweden's hip-hop hope, perusing the racks at The Hundreds Los Angeles.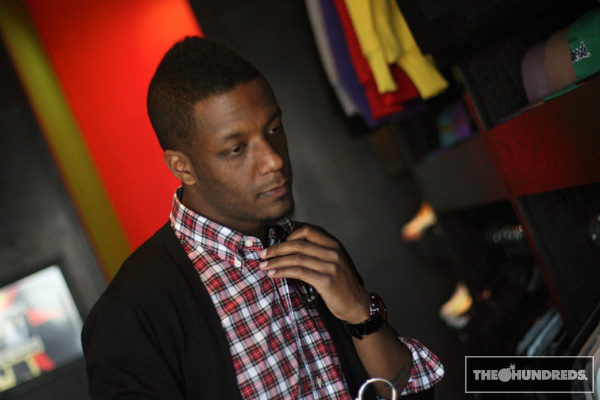 A few weeks ago, Marc here (McGraw-Hill) emailed me, inquiring about using our story for a high school textbook on entrepreneurship. Our bio would be 1 of 6 celebrity features, including the founders of Youtube, Facebook, and Rock Band/Guitar Hero. Sure, I guess we're of that caliber (note: cheeky sarcasm). So they came by this afternoon to shoot us at the shop.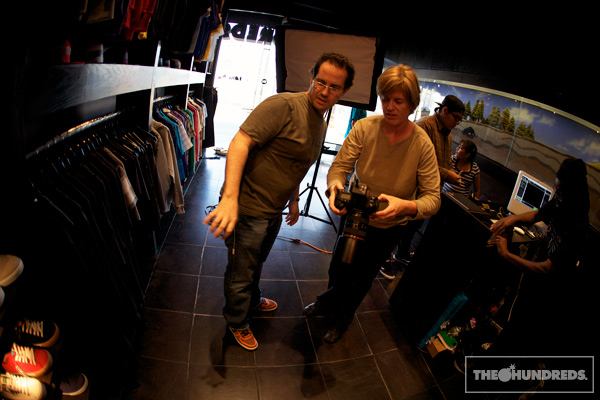 by bobbyhundreds