When we go out for lunch, we look like a tough crew or a gang. Like a gang of sassy cheerleaders.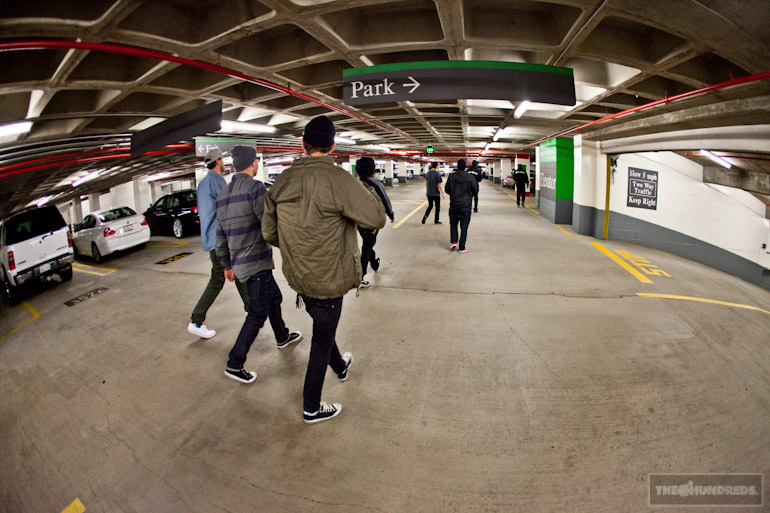 The other side of Downtown Los Angeles.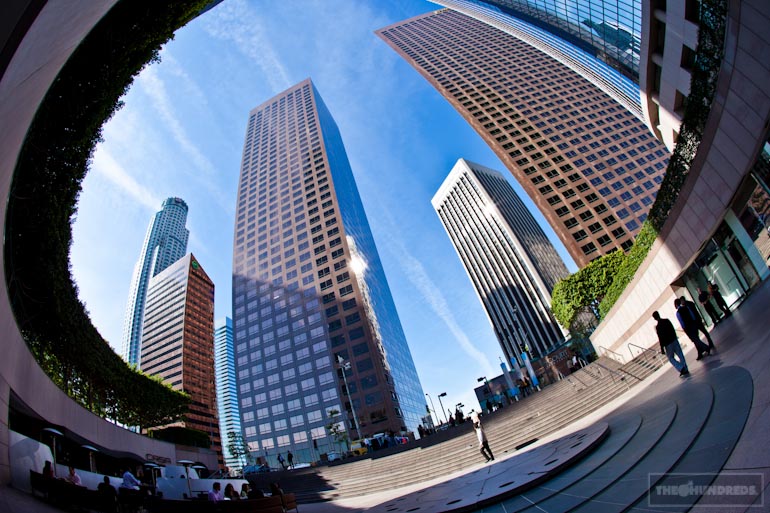 We're eating at Starry Kitchen, a fusion Vietnamese, Malaysian, and other -aysian foods restaurant.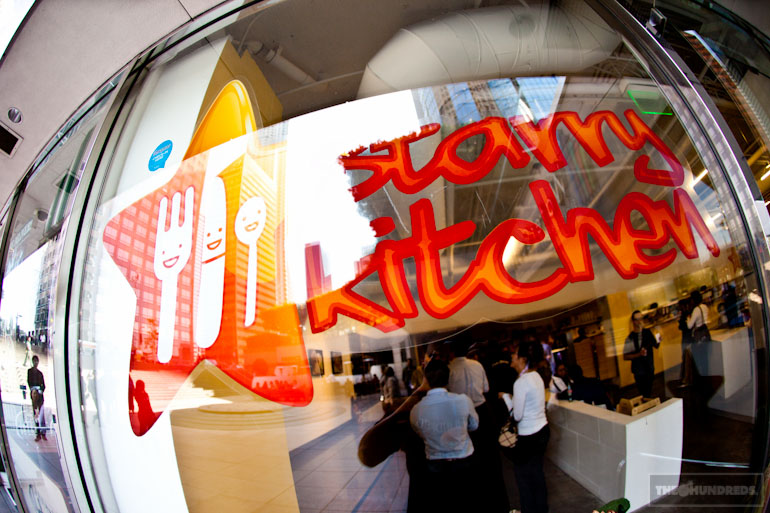 A couple years back, Nguyen here started an illegal, underground restaurant out of the back of his apartment in North Hollywood. It fast became the #1-rated L.A. Asian Fusion restaurant on Yelp. So then he decided to do it right.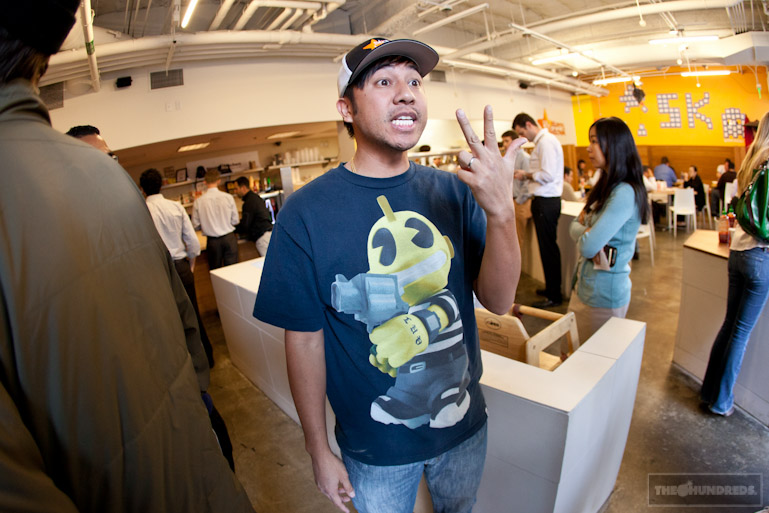 So, a sufficient heads-up: Nguyen is kinda crazy, erratic, and outrageous. He's like an Asian Gomez, but with more cursing. Starry Kitchen is a real hole-in-the-wall restaurant. And by hole-in-the-wall, I mean Nguyen kicked a hole in the wall.
It's right there, below the menu. He did that to prove to his customers how much he loves what he does. So then he started kicking another wall behind us and half the patrons looked on nervously. Man, I dunno.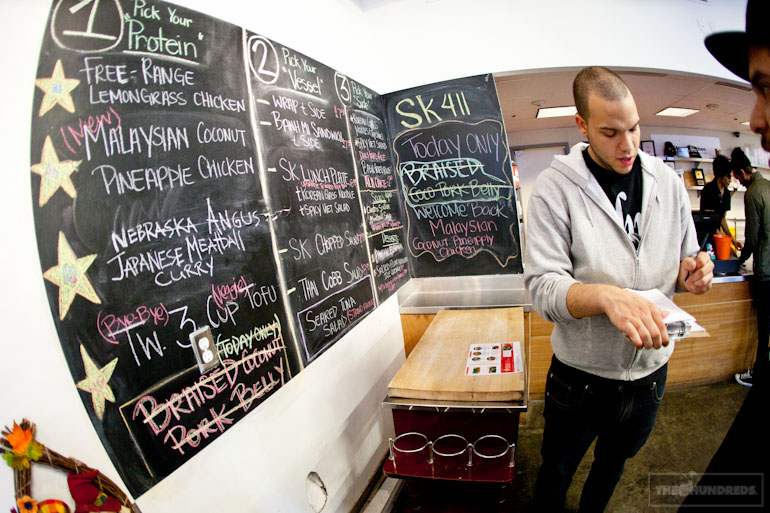 The menu rotates every single week, each item stays 2-3 weeks and once it's gone, it won't come back for another 3 months.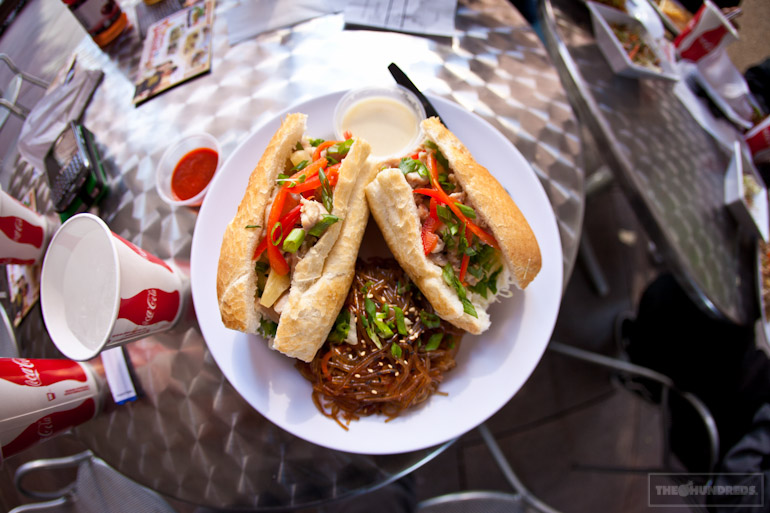 It's about time Los Angeles had a decent banh mi sandwich. With some Korean japchae to cap it off.
Between vehement curse words, Nguyen's go-to tagline is "If you don't like it, don't worry, it's more for us!!!" I'm exhausted.
by bobbyhundreds