As an Asian-American youth, it's challenging to find identity in the States. It's tough enough when you're a skateboarder or a punk rock kid but when you have a Mongolian face also, it's like you're one of the obscure mutants from X-men, the random dude that can turn into a tree or make really complicated knots. What's harder is finding icons and idols to look up to when you're tight-eyed. Growing up in the '80s and '90s, I didn't have much beyond a Daewon Song or Kien Lieu or the sexually ambiguous guitarist from the Smashing Pumpkins to model myself after. Barely any mainstream athletes, absent in politics, missing from the big screen: Asians are typically tigers crouching in liquor stores or hidden dragons in med school.
In 2013, it's sorta better. Asian-Americans have pretty much figured out that since mainstream Amerikkka isn't gonna let 'em sit at the cool kids' table, that they'll just set up a cooler table somewhere else (or buy the entire cafeteria). I'm proud to be of the same genus as kickass Asian-Americans like Dave Choe, Eric Nakamura, Asa Akira, and all 300 of the Crooks & Castles crew. And this guy, Eddie Huang.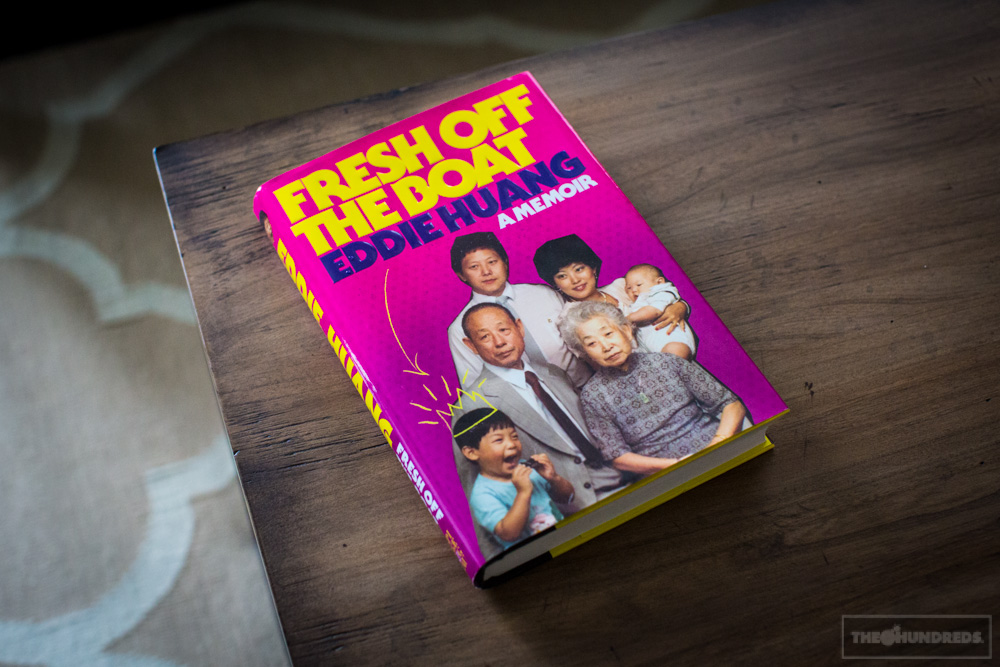 I'm kinda stuck in my The Hundreds bubble so I was late to the party with Eddie Huang. The first time I heard about him was when my little brother sent me screen-grabs from Eddie's Vice show to remark on how much he looked like our cousin Don. I had to admit, this guy looked EXACTLY like Don. I started watching Fresh Off the Boat religiously after that and I usually can't stand food shows. Then Eddie made me Chinese New Year dinner and threw in his new book as a party gift. It's kinda funny to write a memoir when you're 30, but not when you're this dude. He takes it all the way back to his childhood in Orlando, his beefs and battles as a teenager, from jail to law school, his first set of pink nipples to munch on, there's even a chapter on Streetwear history where he shouts out The Hundreds' "Paisley" hoodies!, and eventually how he came to be one of the most talked-about chefs with his popular Baohaus restaurant. The language volleys between hoodspeak and scholarly, somehow Eddie plays to the Wu heads and the literati. It's basically the perfect read for the '90s rap fan, sneaker junkie, minority, college student, that is seeking inspiration and a good laugh. And probably hates reading as much as I hate food shows.
But underneath it all, Fresh Off the Boat is a striking commentary on race in America and how to turn all your disadvantages into your greatest strength. Eddie proves that when it comes to the cool kids' table, you can also wrap it in M80s and blow it up.
Here are some of my highlighted excerpts from Fresh Off the Boat: