We're in New York, and headed up to Brooklyn tonight.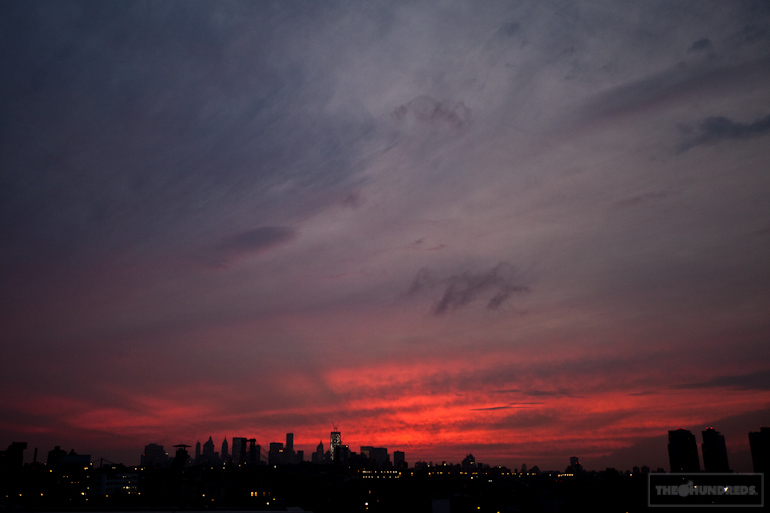 We're standing atop Tim McGurr's spot – also known as 13th Witness.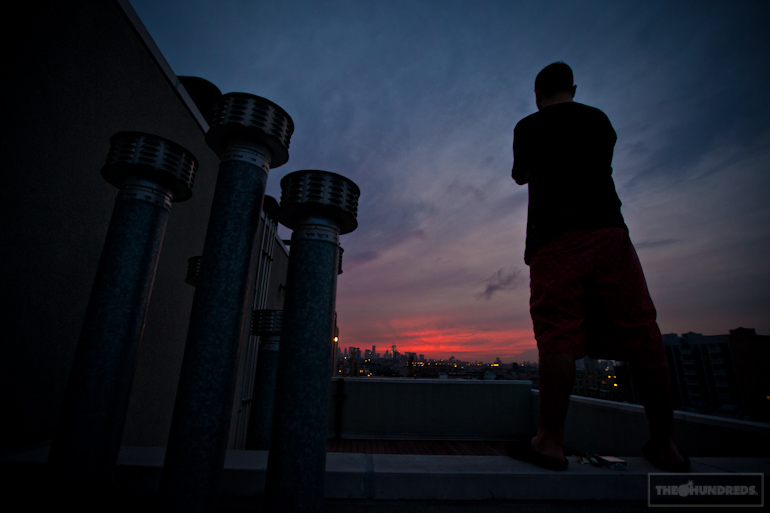 The New York skyline at dusk is something to behold…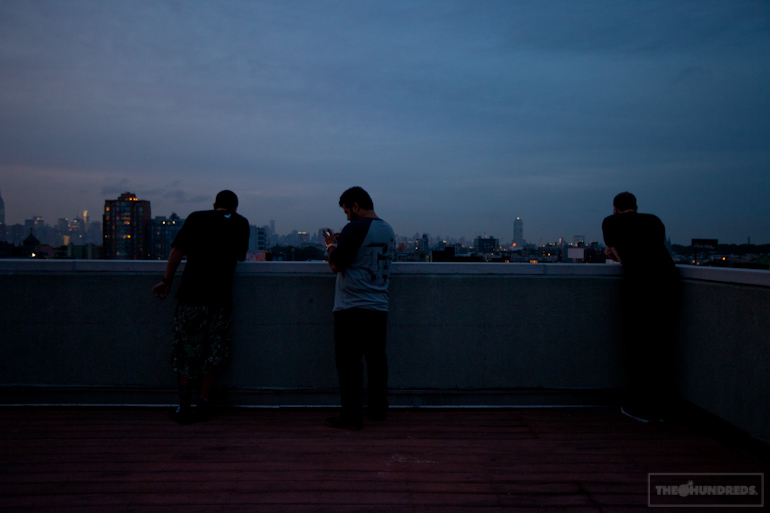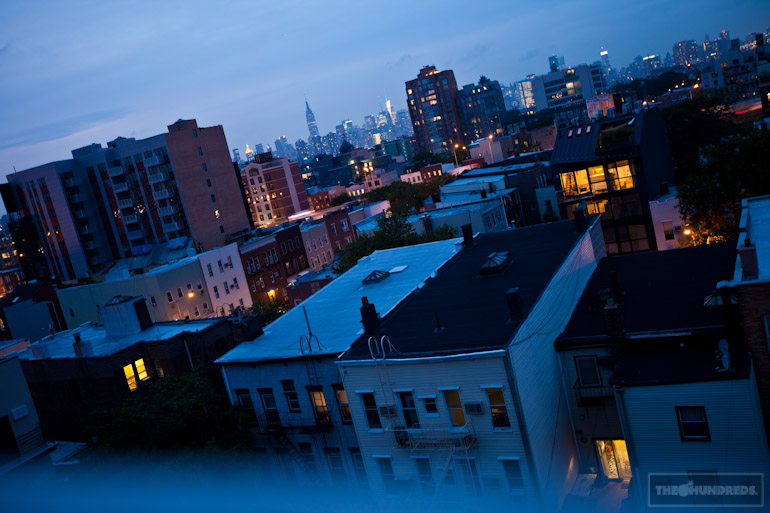 13th Witness, as you well know, is a world-renowned photographer. If you're on Instagram, his is easily the #1 account to follow if you enjoy looking at beautiful imagery all day long (@13thwitness).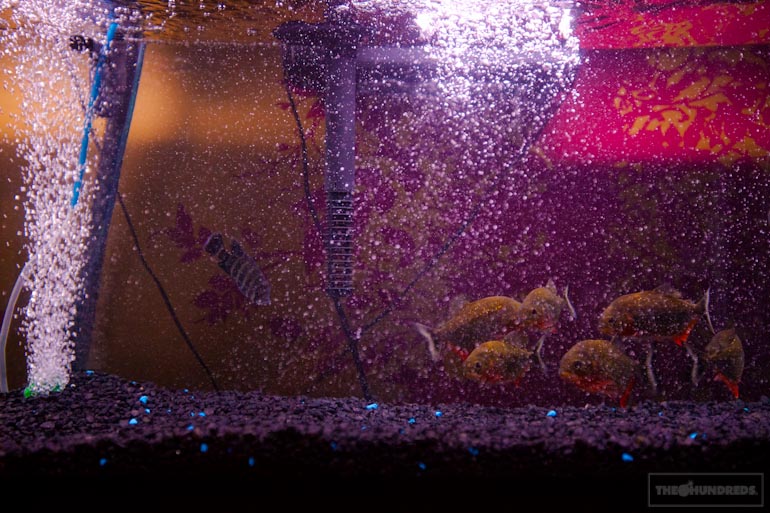 Timmy's sister Tabatha writes the MOB blog. She's one of my favorite young writers out there; hers is one of the few blogs I actively check.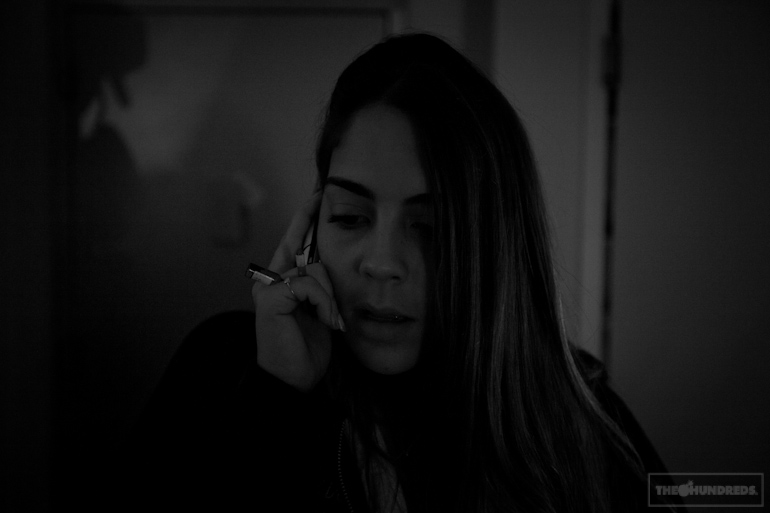 Tim invited us all to his pad tonight to partake in a BBQ by he and his friend John. We watched the Yankees game, watched Snooki show her private parts on Jersey Shore, talked about Hugh Jackman's stupid fighting robot movie and how he does that jumping uppercut at the end of the trailer, Marlon had a baby, REVOK's thoughts on Fab 5 Freddy, and how someone in this room has 3 pairs of the Back to the Future Nike MAGs (not it), all around trays of shrimp, sirloin steak, hamburgers, ribs, and sausage. Follow that up with pie, Oreos, almond cookies, and watermelon. (And end the night with TUMS).
From left to right, Ashley the Cilantro Killer, Futura, Sammy da Joo, Vlad (VANS), NA (Deadline/THNY), Ben Hundreds, and 13th Witness.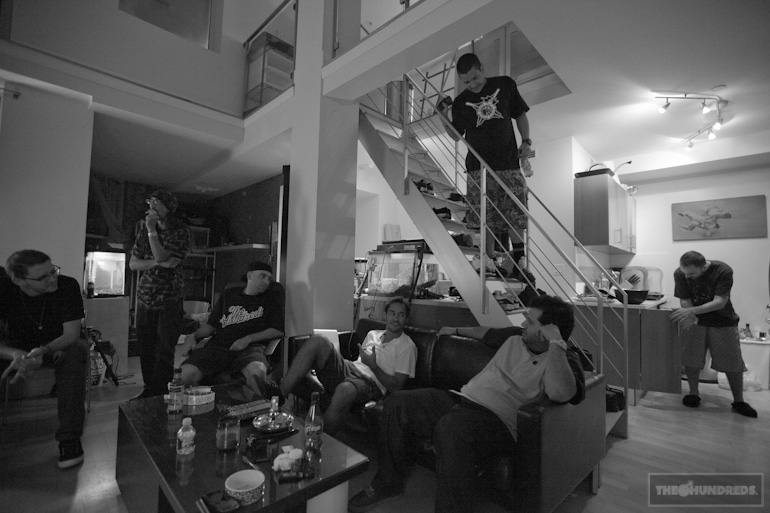 And don't forget Mike Malbon (Frank's Chop Shop).
Anyways, the piranhas were a fitting metaphor. Buncha dudes eating, drinking, and smoking like deranged beasts all night long…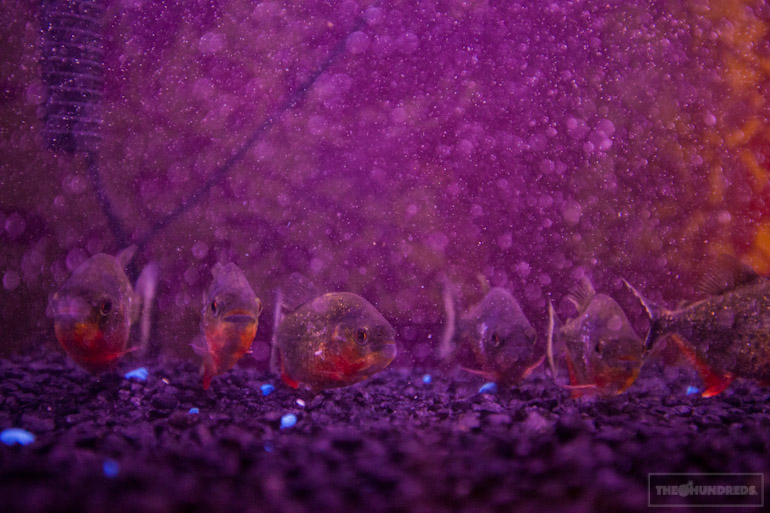 by bobbyhundreds