Arguably our favorite weekend of the year is The Hundreds' 2-day Warehouse Sale.  Not only does it give us a chance to catch up with our longtime customers and warehouse sale warriors, but it's also an Open House for our community, to invite them into our home, and get some 1-on-1 with the people who work tirelessly on this brand everyday.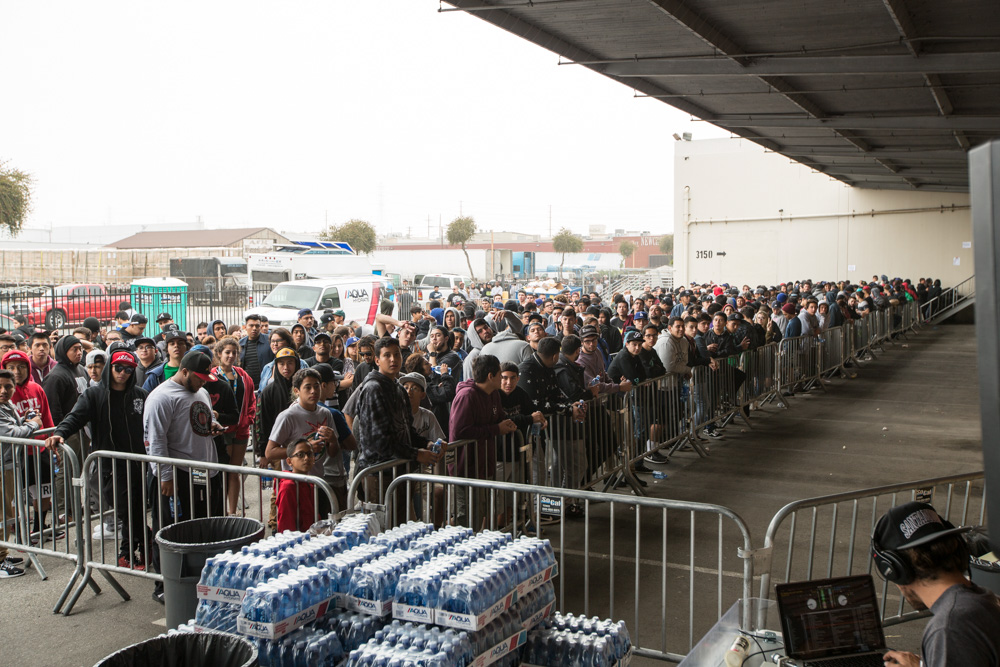 Although every warehouse sale is memorable, this one was a highlight, as we drew double the usual attendees of years past. With literally thousands of customers over the weekend, most who braved overnight lineups or 7-hour-waits, what started off as a typical gathering exploded into a full-blown spectacle.  And if you're asking yourself, why would anyone sit an entire day in the sun for clothing, all you had to do was ask the smiling (but tired) visitors exiting the other side.  "It was totally worth it!"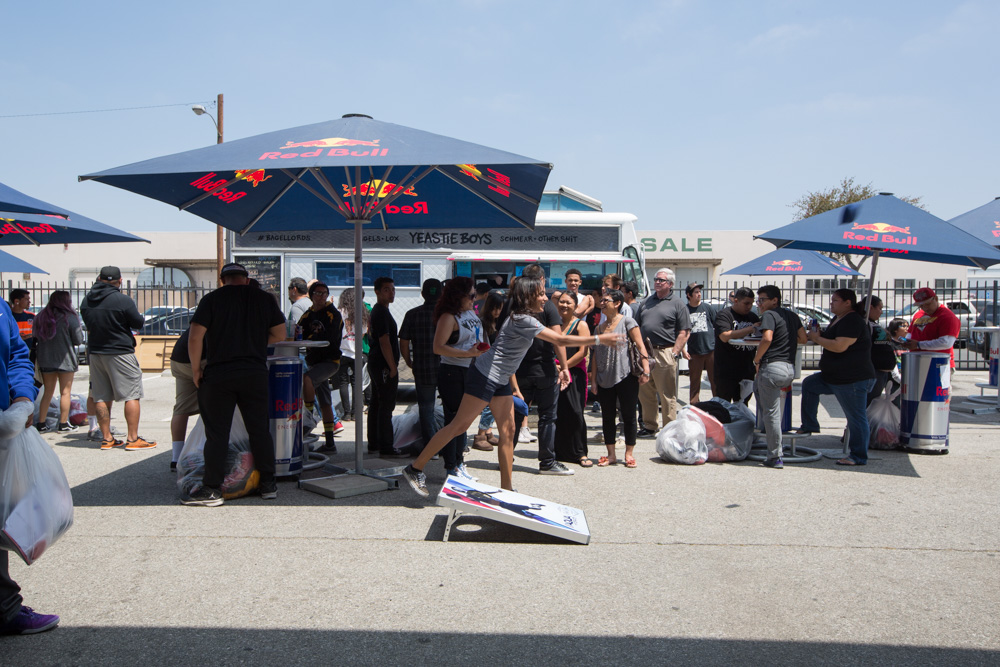 The Hundreds illustrator (responsible for many of your favorite T-shirts!) Josh Clements whips up classic caricatures.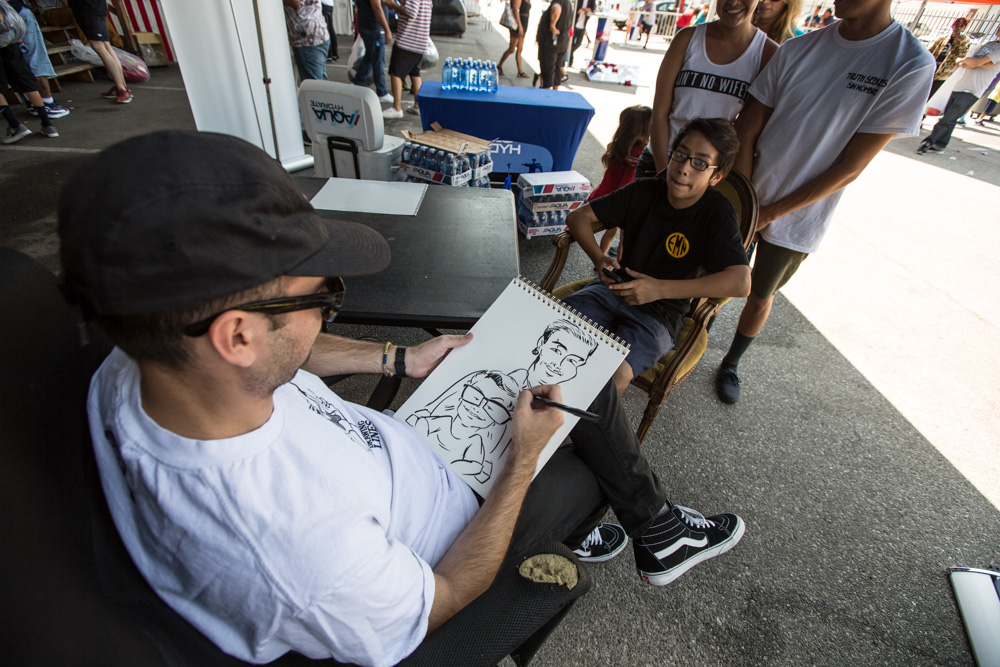 It's all in the wrist. Katie: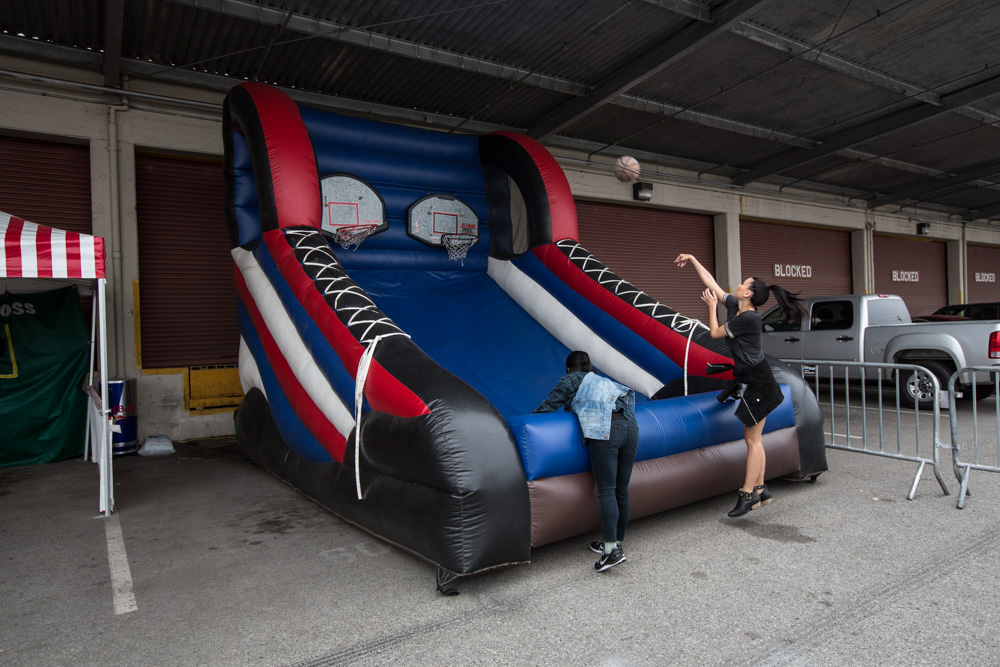 It's always a pleasure to make new friends, re-connect with old ones – all different people from around the world, walks of life, who have one thing in common: a love for The Hundreds.  I've said it then, now, and forever: we have the best fanbase and following. The smartest, most motivated, creative, and passionate young men and women who I'm proud to have as ambassadors of this brand.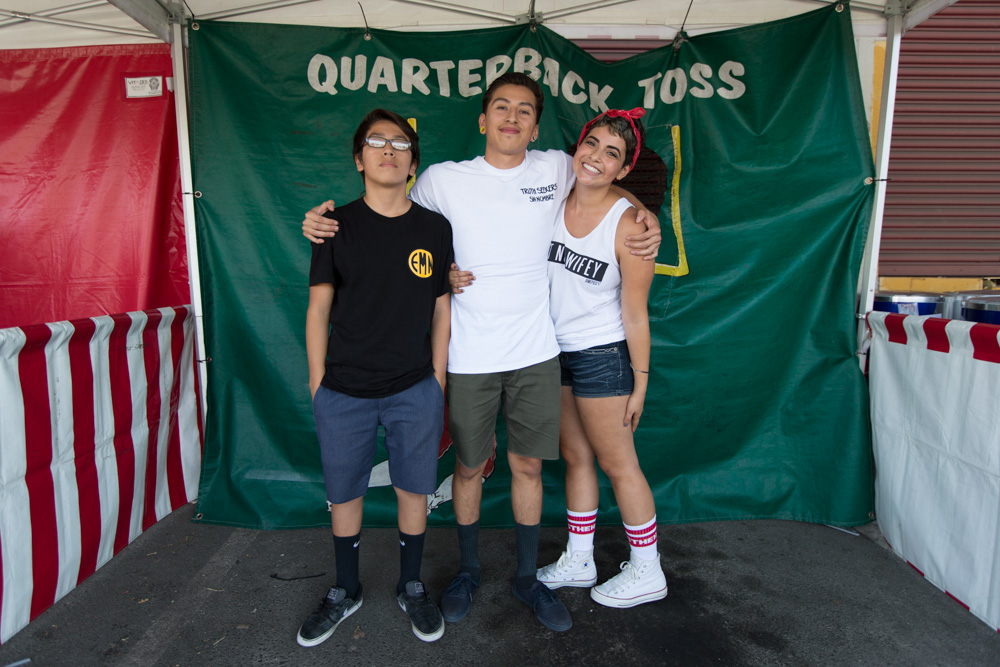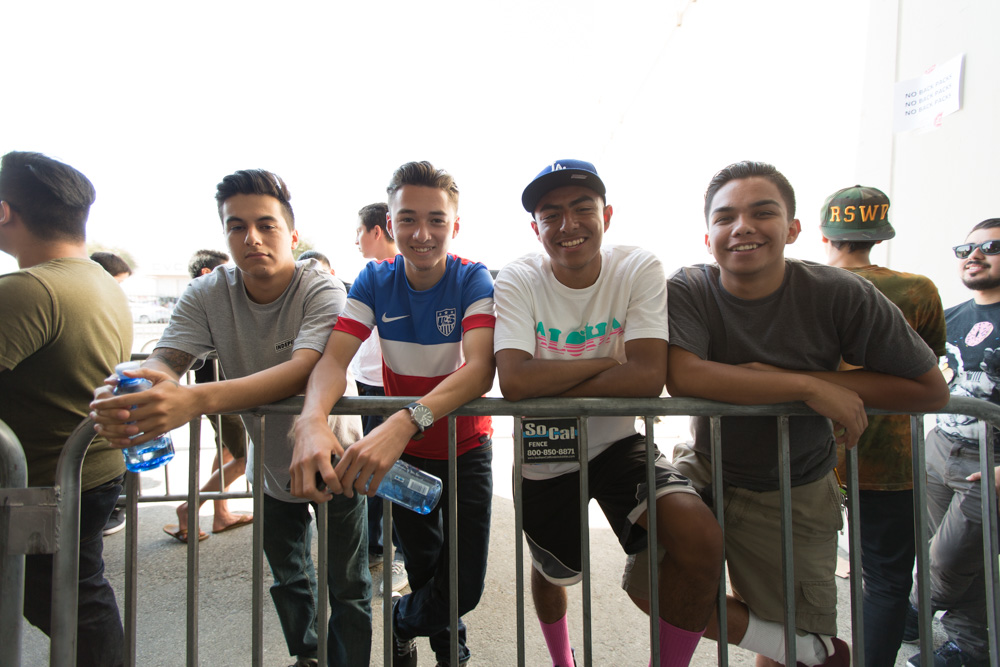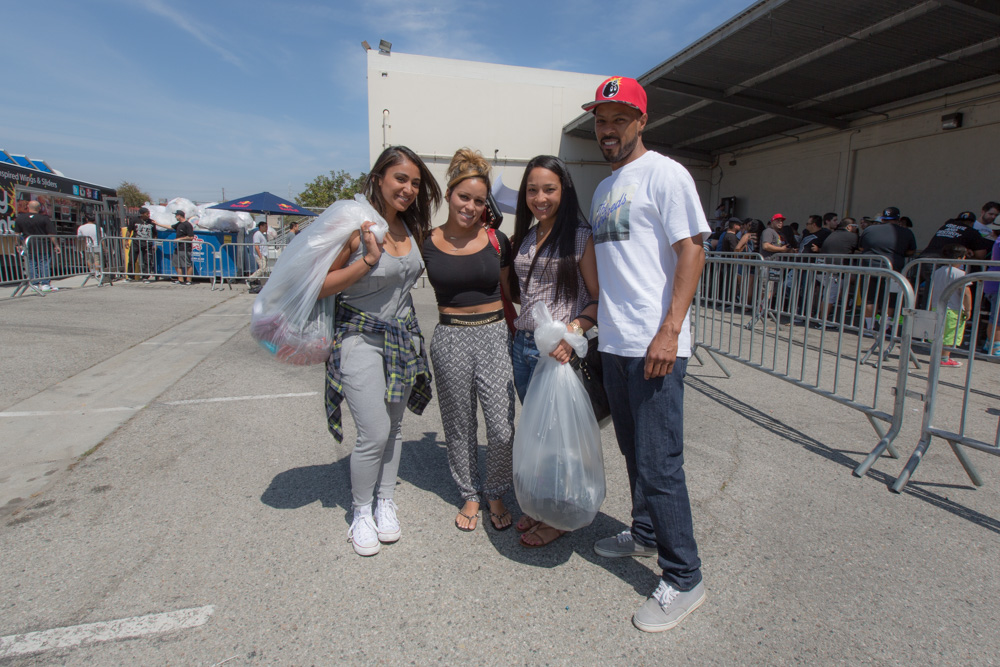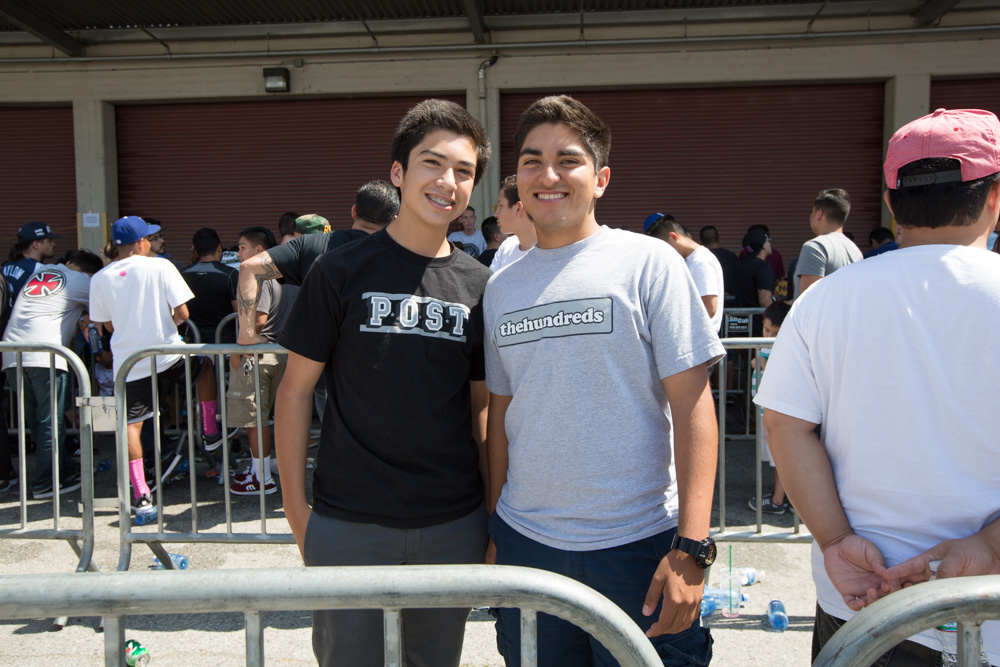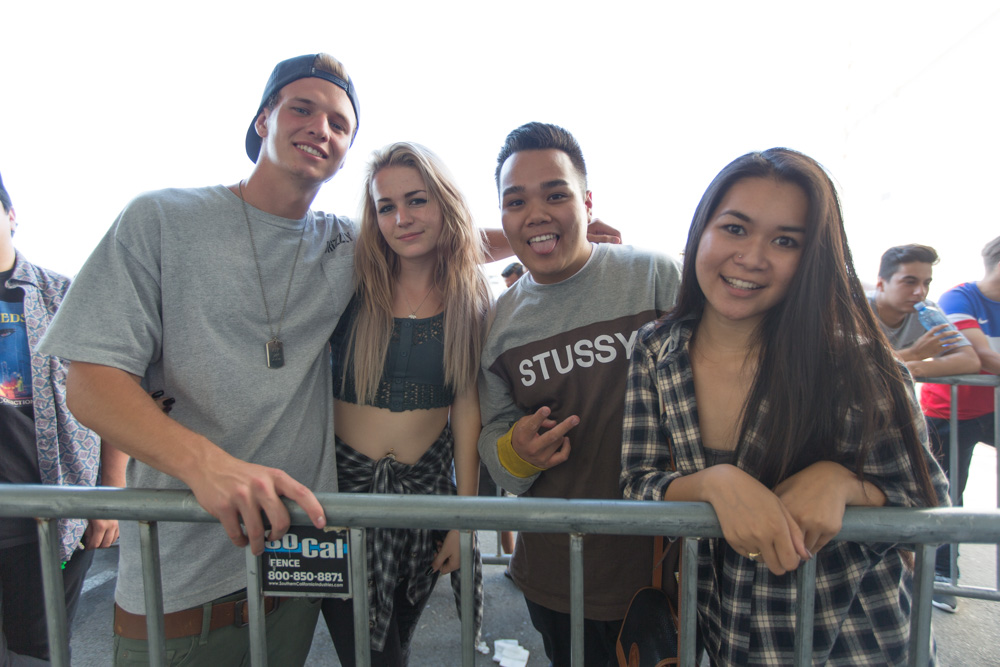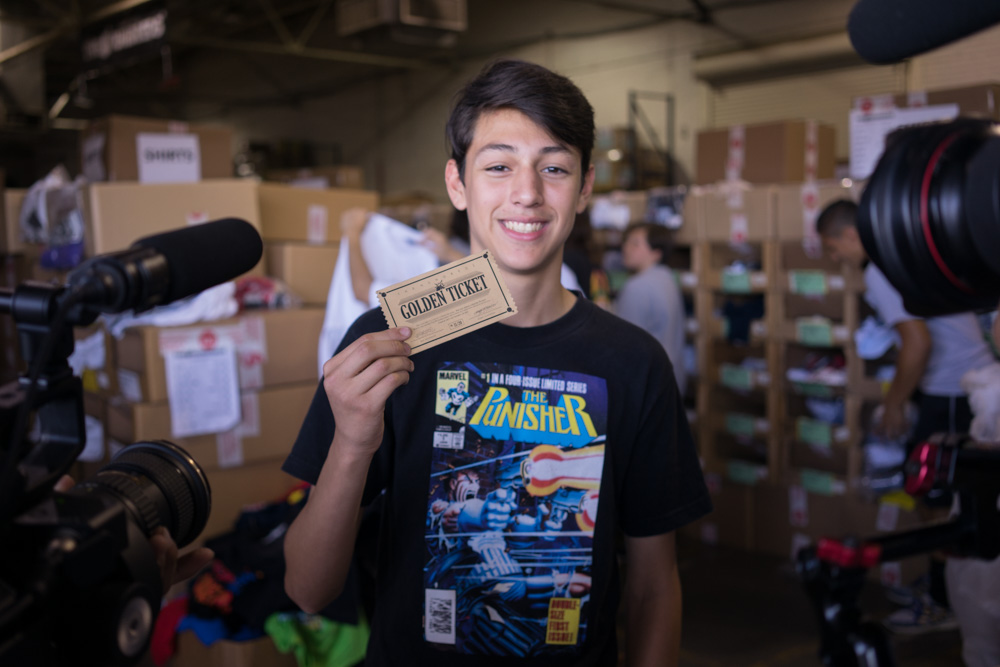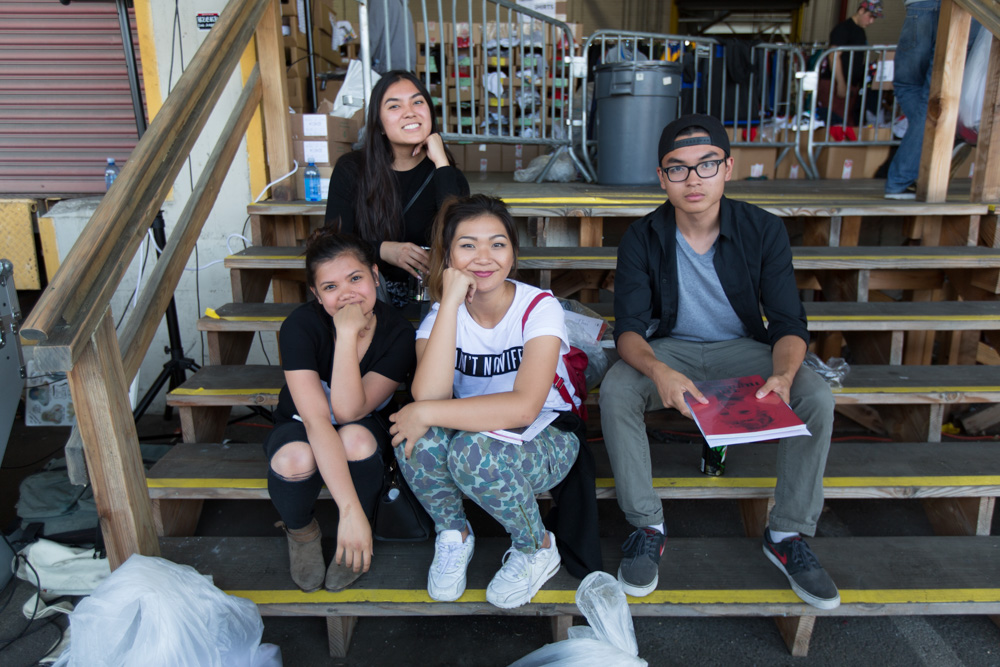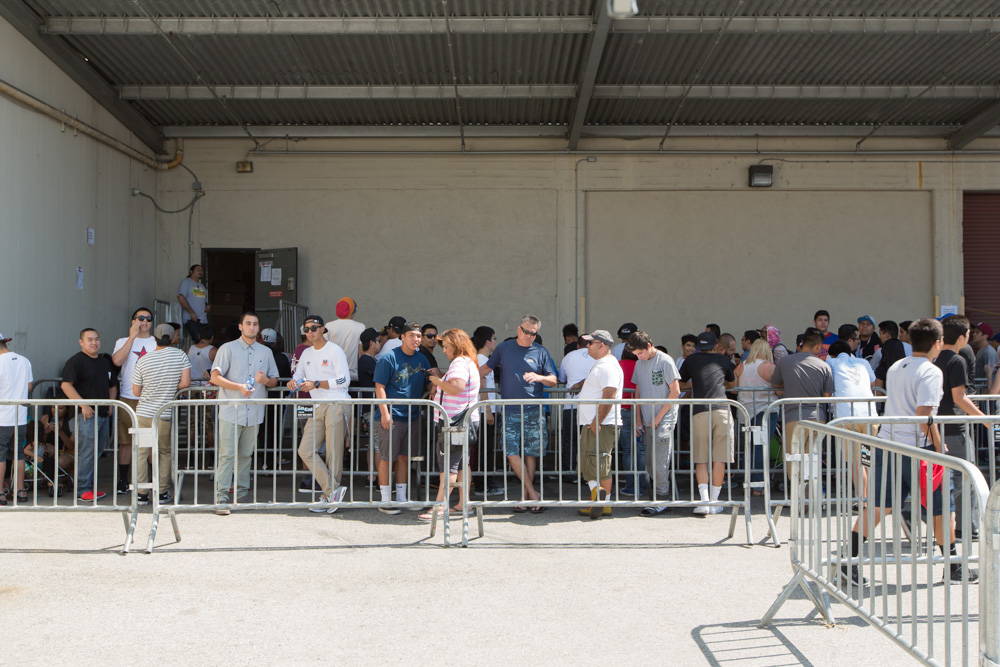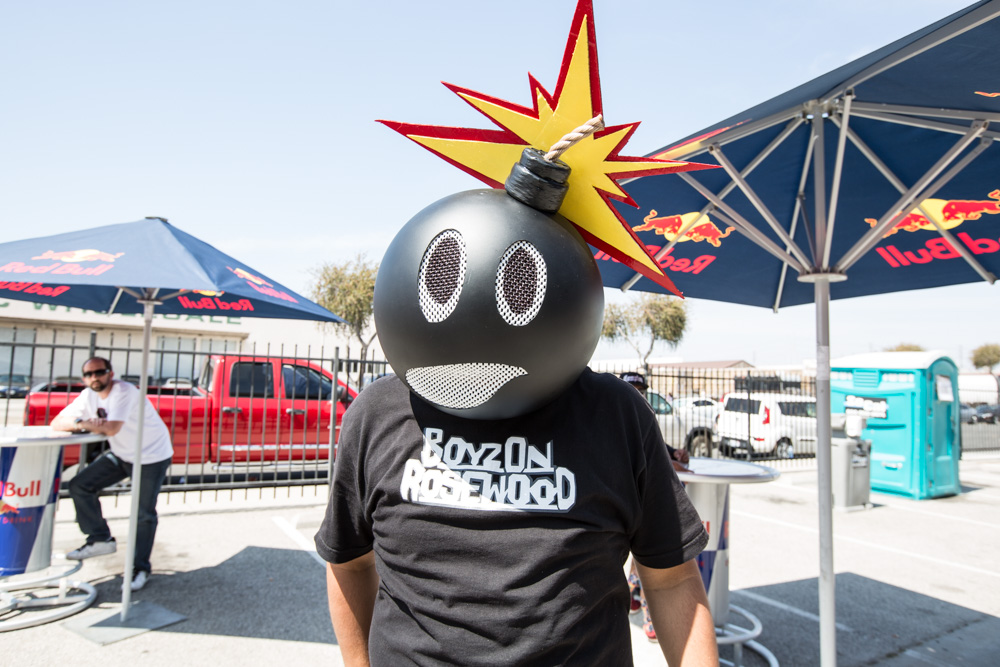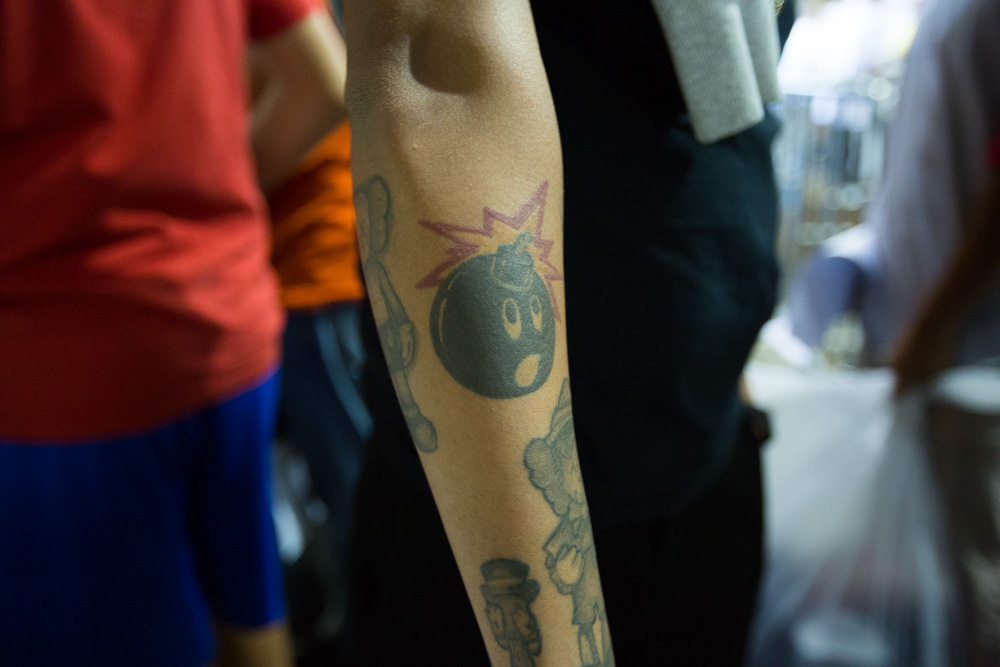 Day 2 saw another heavy lineup at The Hundreds Homebase. DJ Dyer doin' his best: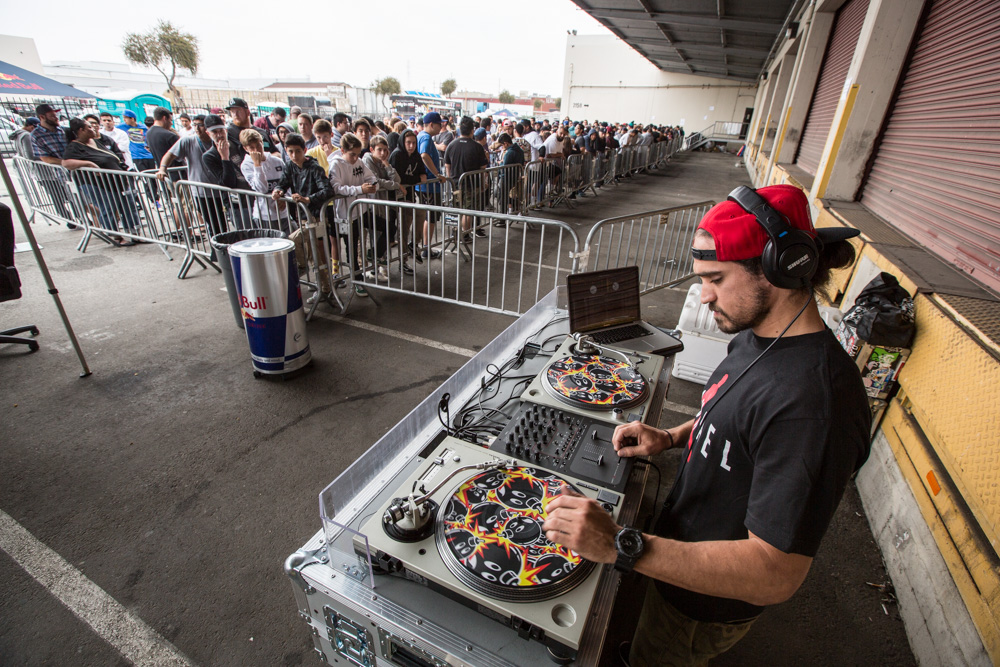 The Yeastie Boys keeping it real on a Sunday morning.
Big thanks also to Belly BombZ, Aqua Hydrate, and Red Bull for taking care of our peoples.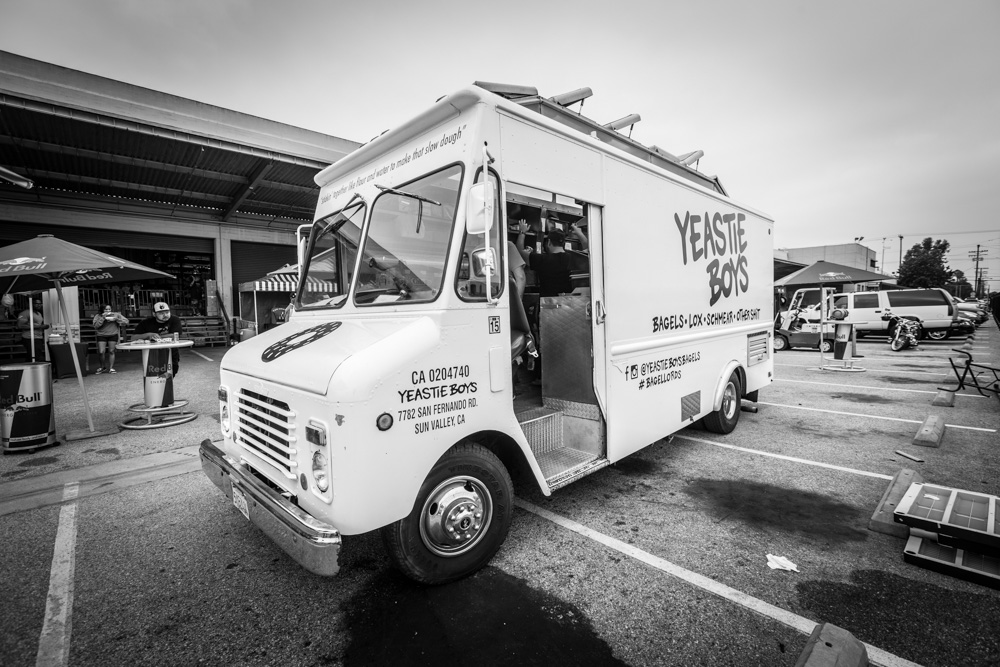 The Hundreds Warehouse Sale has not only become a place to load up for the year on new clothes and hang out with The Hundreds community, it's also a place to flex on your brethren with some crate-dug classics.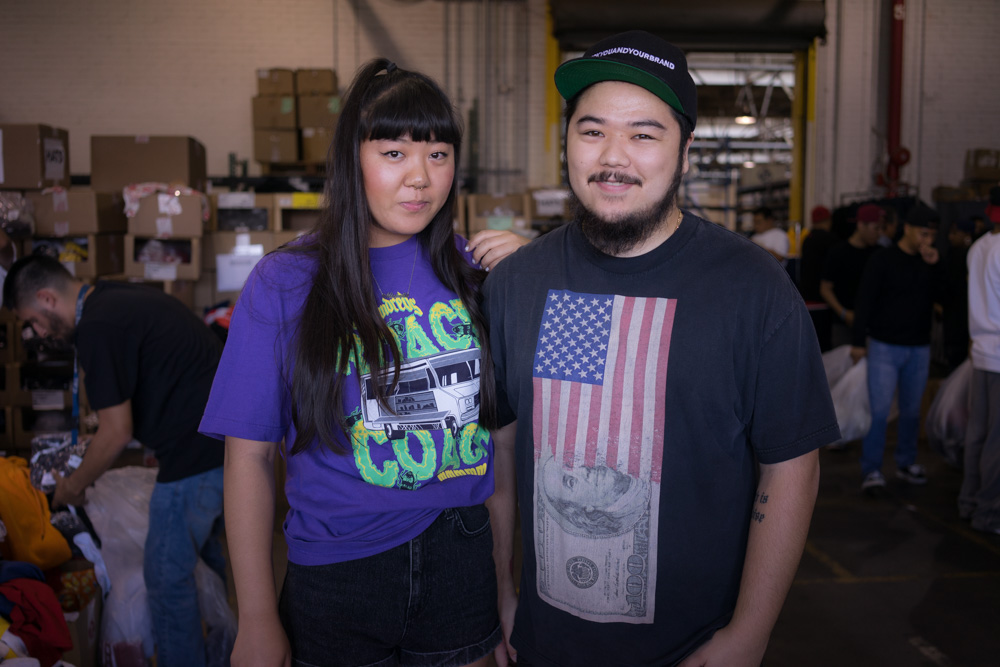 Speaking of fresh and delicious food trucks, Ben and I used to eat off the roach coach parked down the street from my old apartment long before it was trendy to do so.  That was the inspiration behind this early design of ours. Crazy, I didn't even know how to use Illustrator at the time, so this was drawn and manipulated entirely by pen and Photoshop.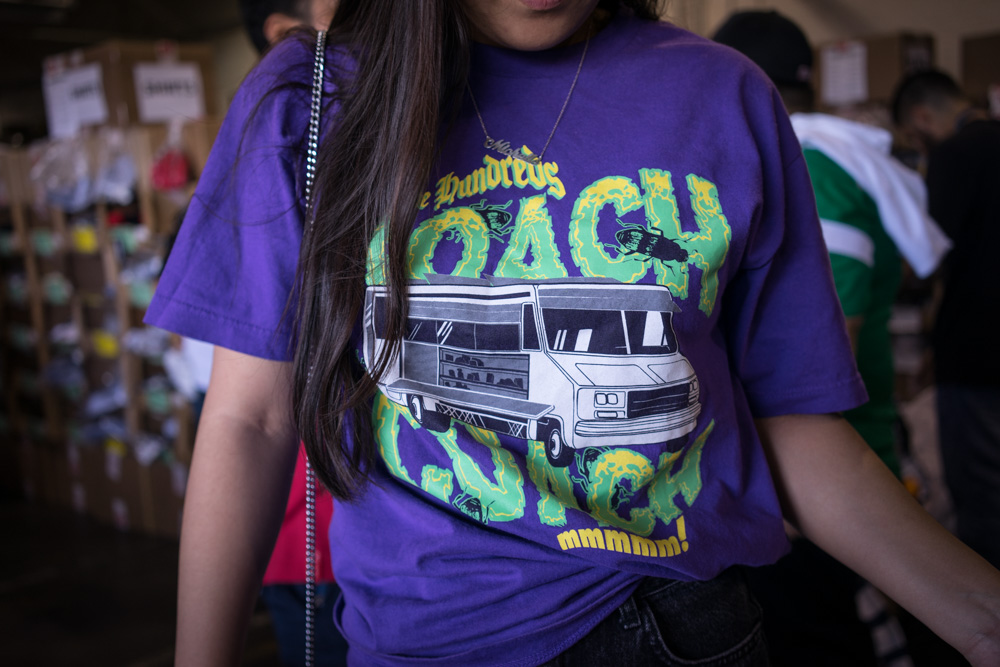 Another oldie that I nearly forgot about. The USERS/LOSERS T-shirt that must be a decade strong.  Everyone still questions what the potion and pink hand on the back refer to. I told this guy today. He'd been searching for that answer forever.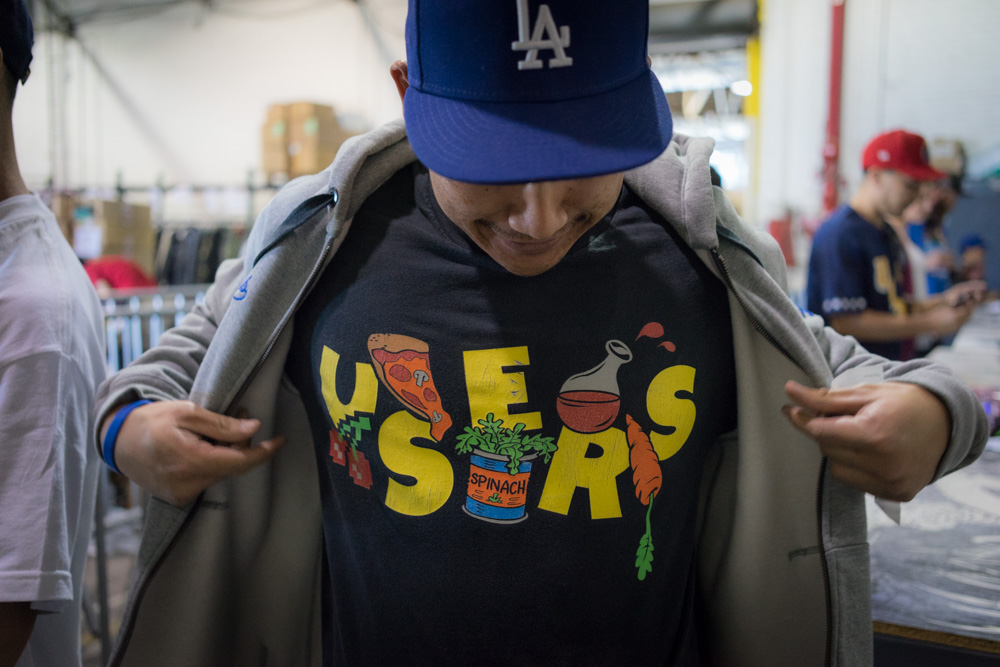 The Hundreds and Disney. "Tootles" was a loose interpretation of Scotty iLL as a Lost Boy.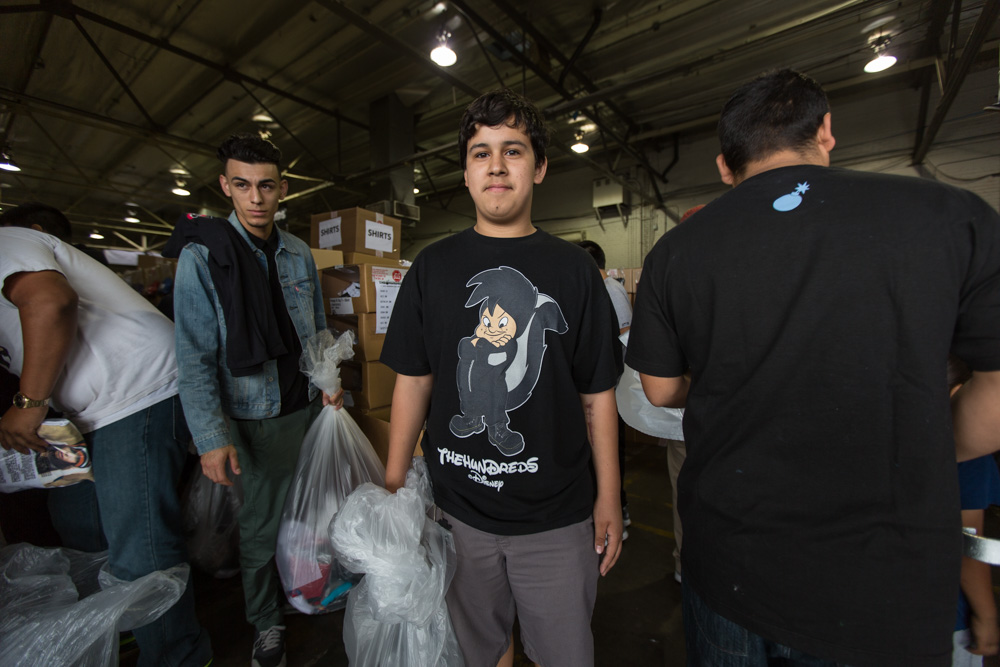 For Ben and I, our favorite throwback was this "California is for Haters." Maybe one of our first ten T-shirts?  This one was in near mint condition…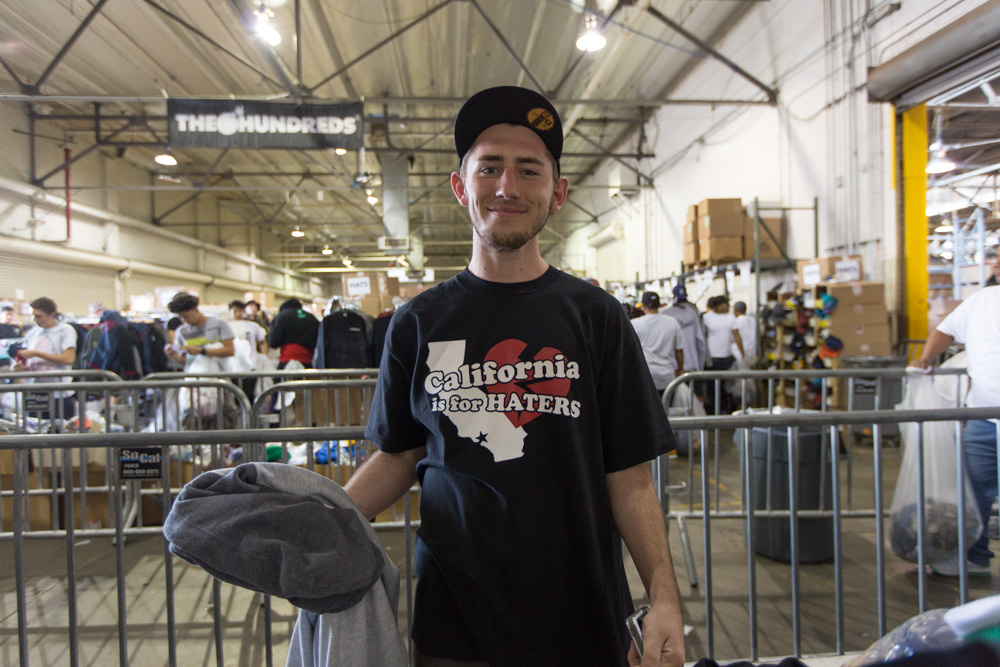 Great minds think alike. Back then, Mighty Healthy was also coming together on the East Coast and had a "New York is for Haters" T-shirt in their collection.  Of course, both are inspired by the "Virginia is for Lovers" tourism campaign.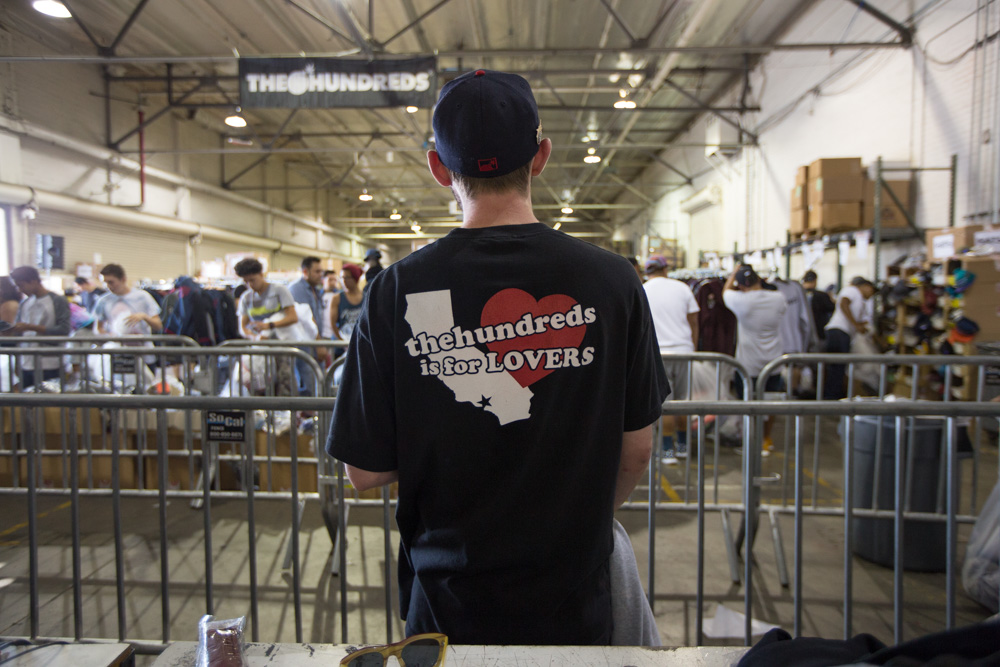 We even had some TENS sightings.  This was maybe my favorite of all the T-shirts we printed for that short-lived women's offshoot label.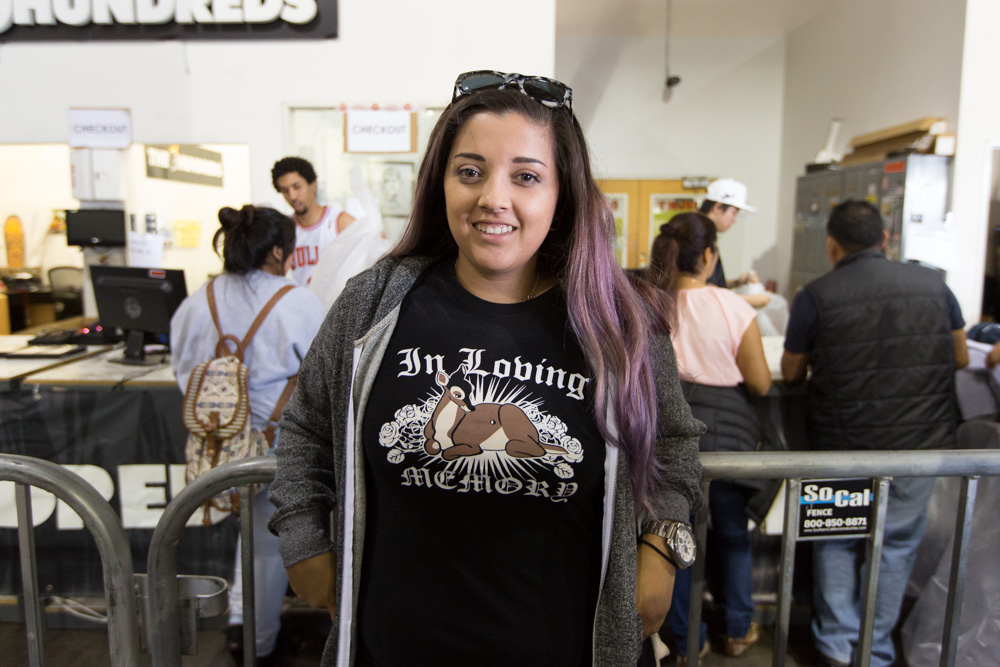 These two are always great to see. Always packing some heaters also.  The Hook-Ups collaboration and the early Freshjive…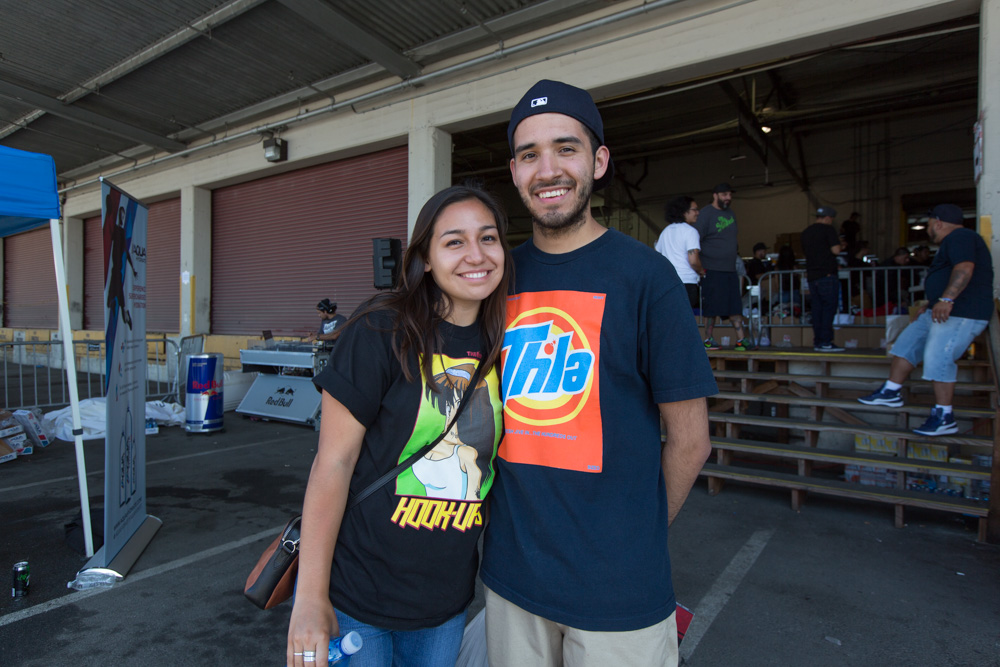 We even had product on sale that technically doesn't exist. Prototypes and samples like this bucket, featuring a print that never came to fruition.  Very, very rare.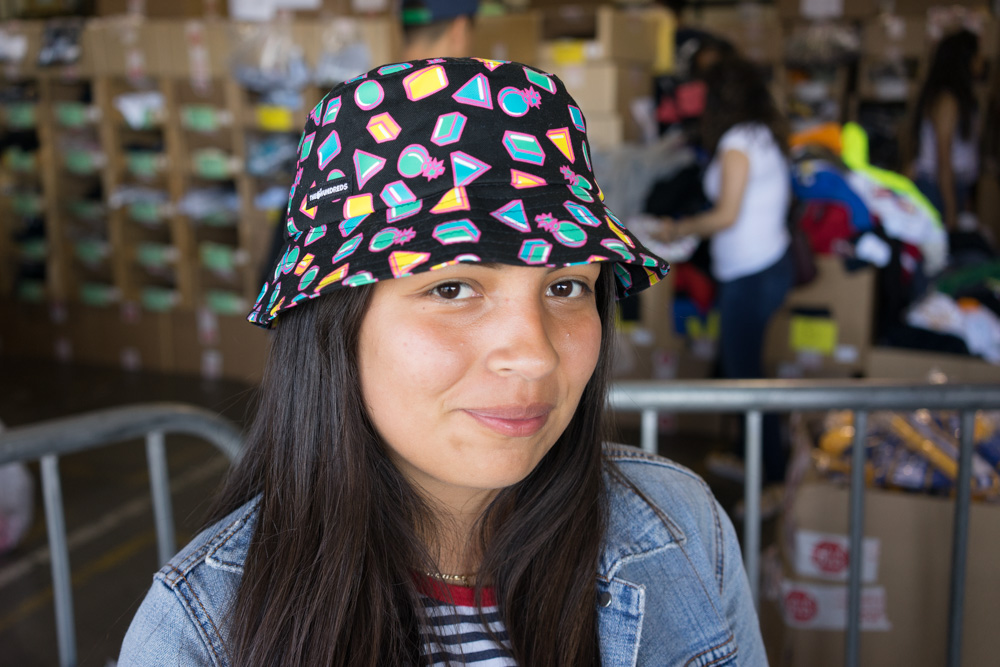 I was really stoked to see this guy wearing our The Hundreds Haiti charity T-shirt, made of recycled plastic bottles from Haiti. You know, that project didn't really register with our customers – to be honest, it bummed me out. It was such an innovative play, a personal project featuring my photography, and all for a positive cause. This guy gets it!!!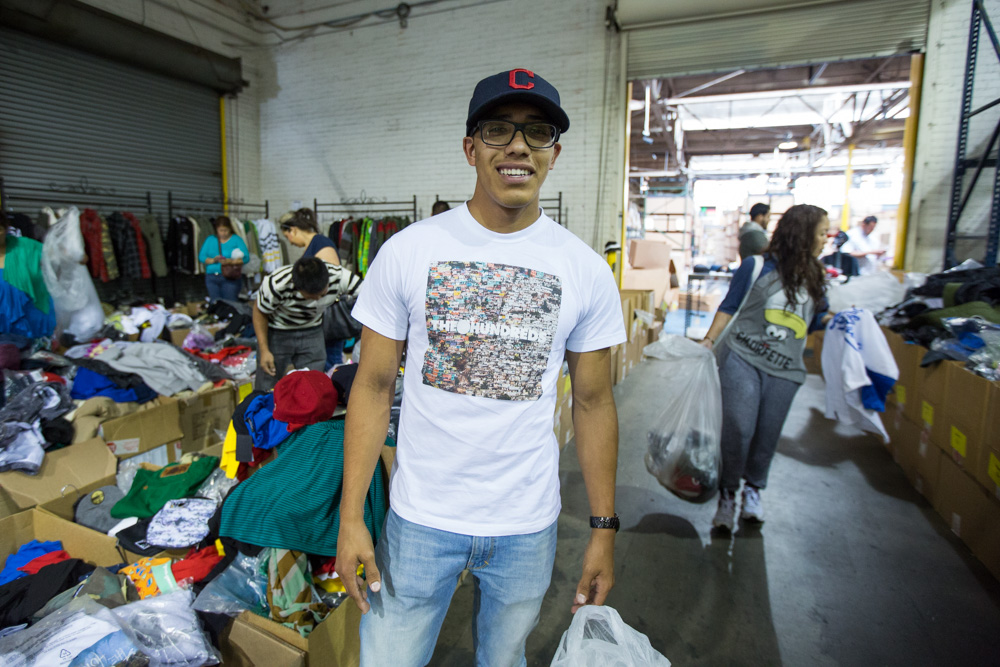 And we couldn't have done it without our loyal, hardworking brothers and sisters on the frontlines. Thanks to Dom, Corzillah, Mike B, Andrew,…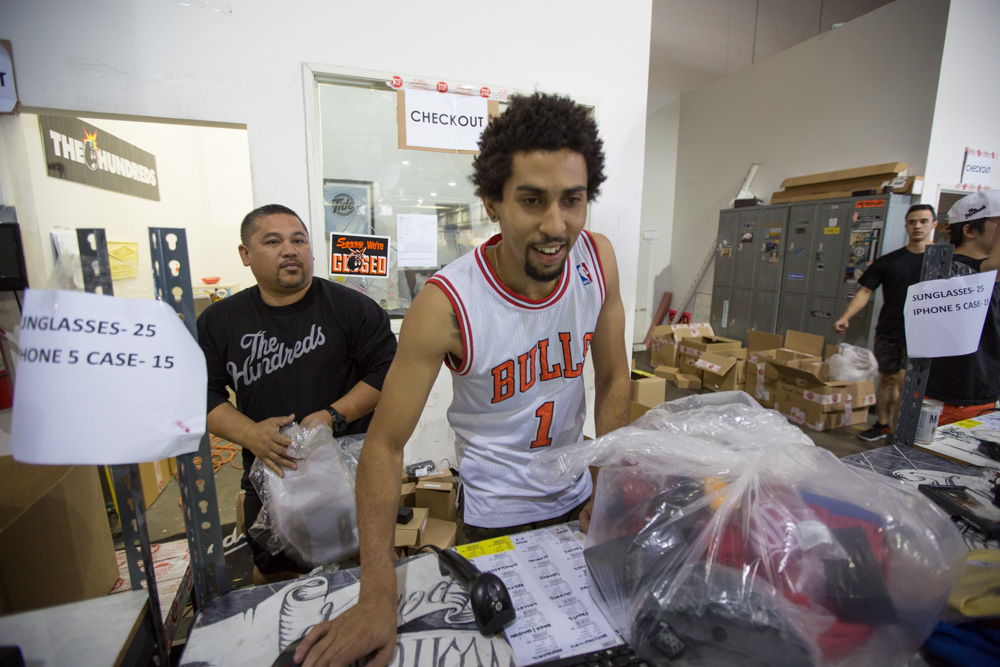 Owen aka Mike Franklin…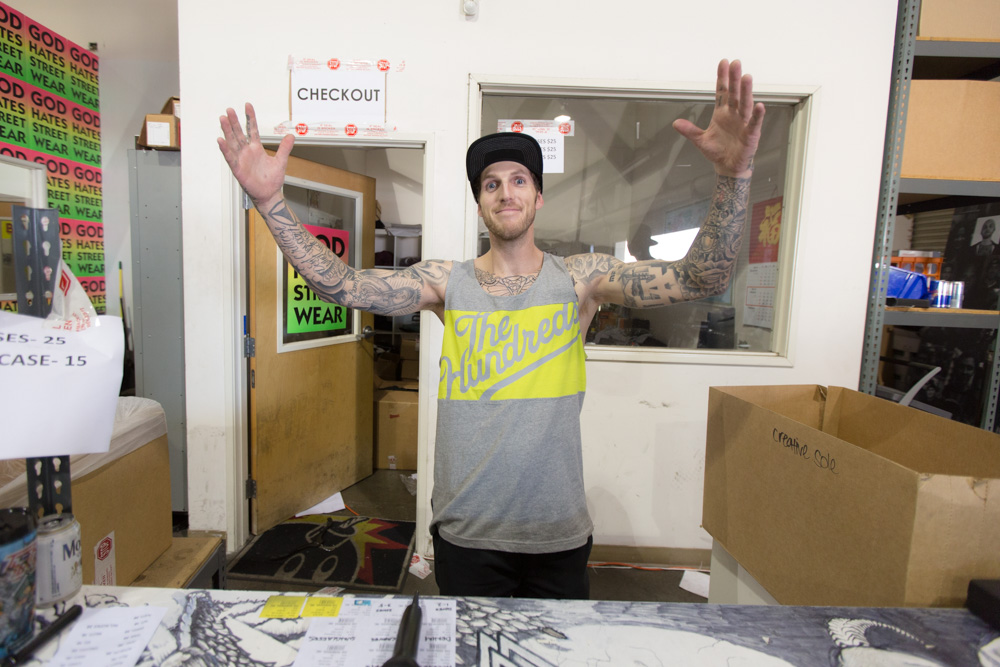 Tony ynoT?, Iron Mike, 5ive, Joanna,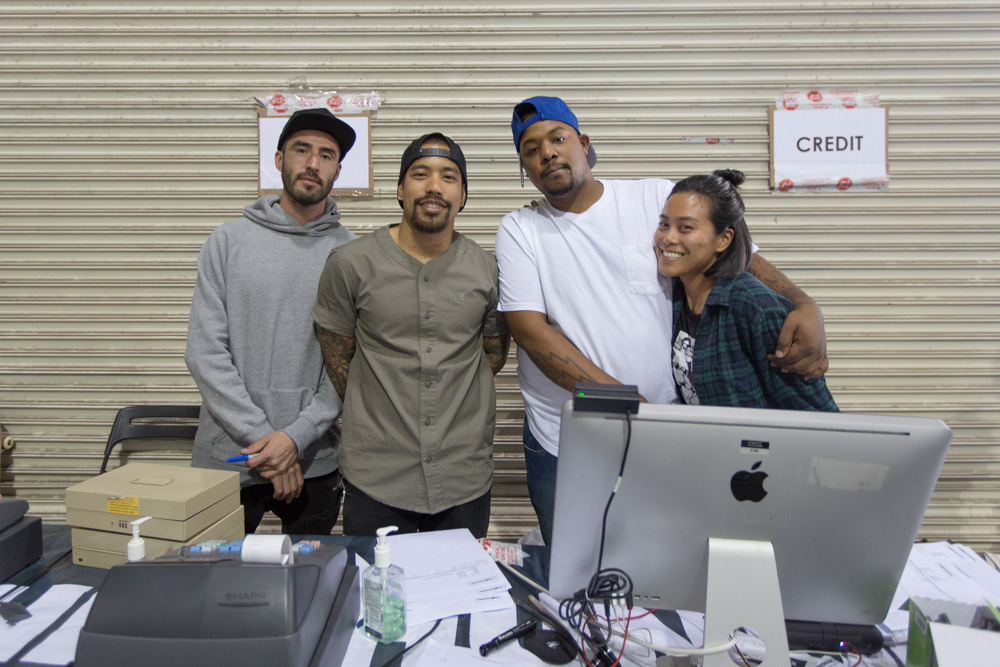 Diana, Katie, Rose,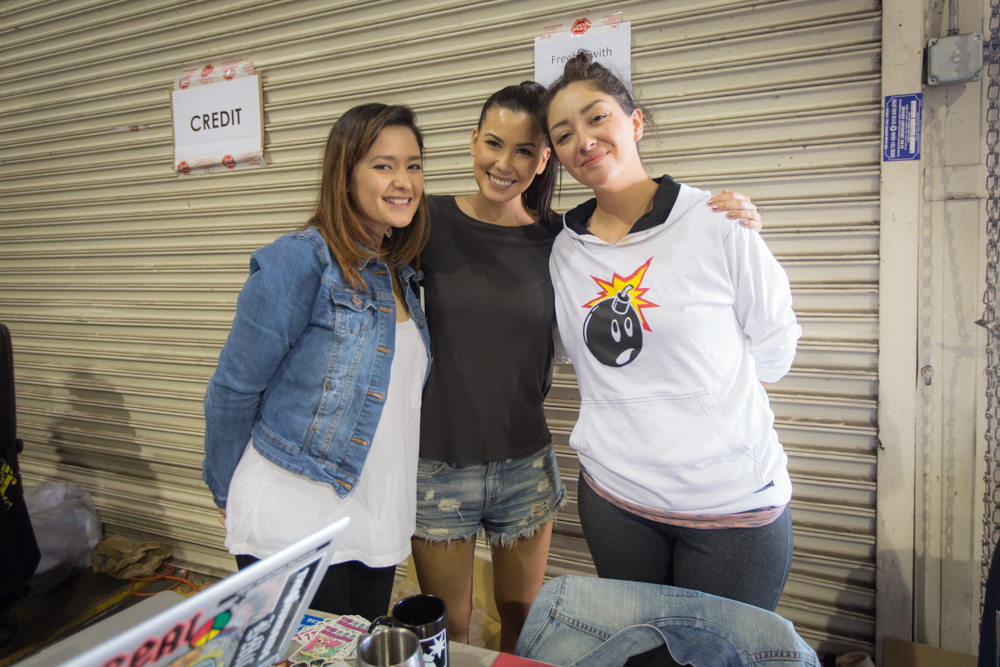 Eddie (BZERK), Nilo in the background, and not pictured: Bill, Tide, Heavy D, all the warehouse dudes on the floor, and Joey!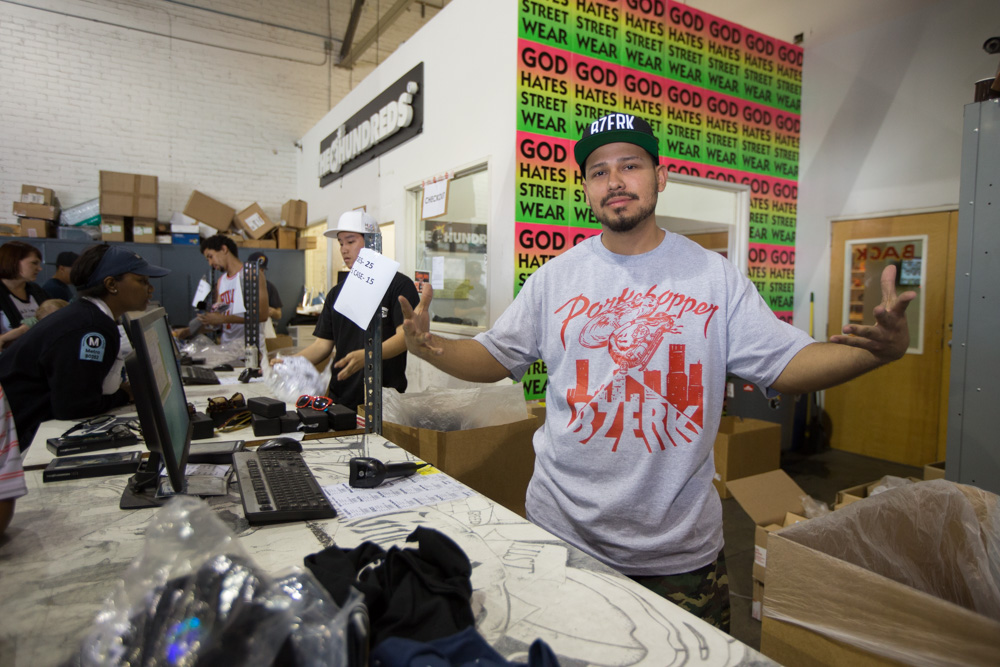 Start saving up for 2016! And start lining up now…