Speaking of Dave Choe, had a trendy Hollywood juice lunch with him at Pressed and felt very good about myself until I was starving again 40 minutes later. We were joined by Matt from Upper Playground, and then later by Pia and Alana of Reformation, Tarina Tarantino, and Aaron Levant of Agenda. All separately, and distinctly, of course.
As is customary with Dave rendezvous, he talked plenty of story – tales of working with producer Money Mark, how much money it'd take to never return to the States, why there is nowhere to urinate anywhere within the immediate vicinity of a juice stand, and how desktop t-shirt publishing will affect The Hundreds' (and brands like ours') business. Dave leads the most bodacious life, and I always depart from these conversations a little bit enlightened, a lotta bit humored, and very much inspired.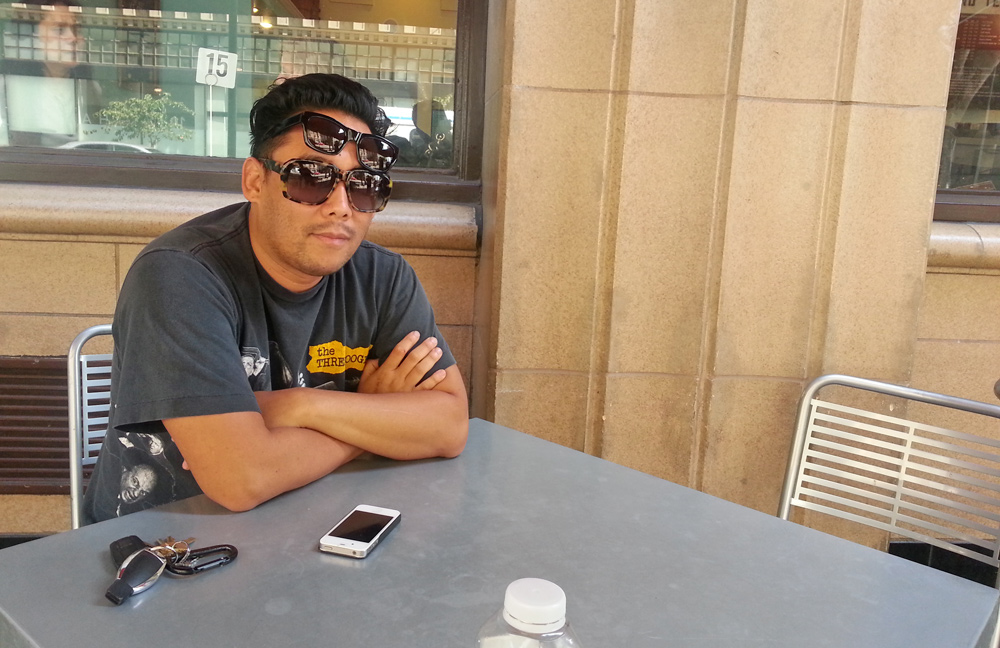 …Which is why I was late to my next meeting with Andrew from Strife. The guitarist for the foundational Southern California hardcore band is waiting patiently in my office to talk about Strife's first album in a decade, Witness A Rebirth, due out in November. To commemorate the release, The Hundreds will be collaborating with Strife on something very special and unprecedented from our brand… We also talked about the REV 25 NYC festival this weekend, as we both fly out to JFK on Wednesday morning. Andrew is a hardcore hero of mine, I have live photographs of him busting jumpers at The Barn back in the '90s. So it's a great honor to not only be his friend today, but work together with Strife on such a career milestone.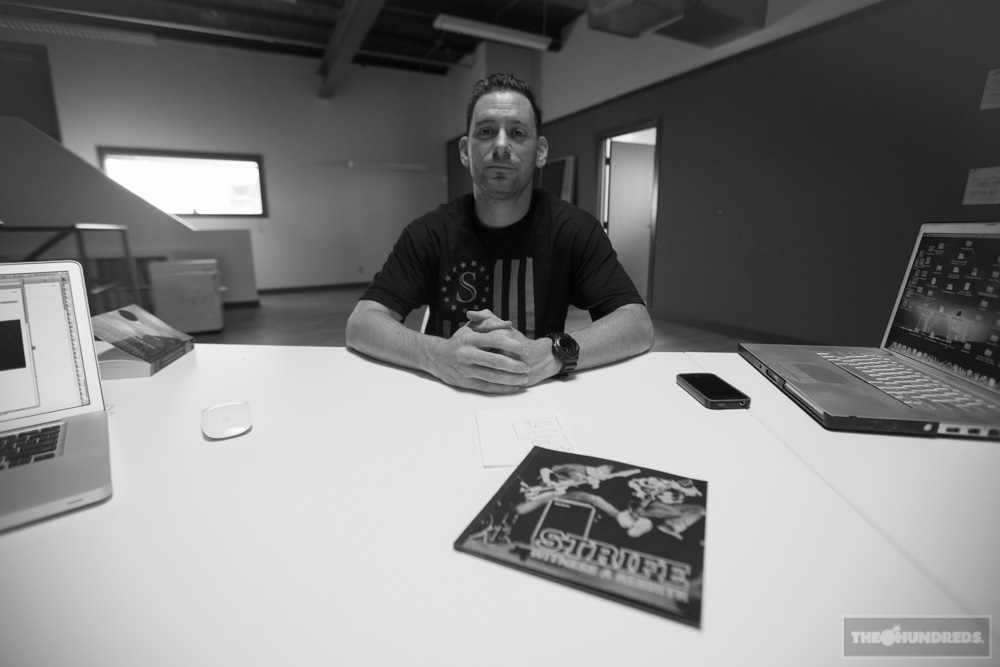 The following are the first 2 parts of an ongoing series around Strife's making of the new record. Just to get you warmed up…
by bobbyhundreds