Set Free invited us up for the afternoon to experience the Compound, his workspace, recording studio, clubhouse, and playground for musicians, artists, and street participants alike.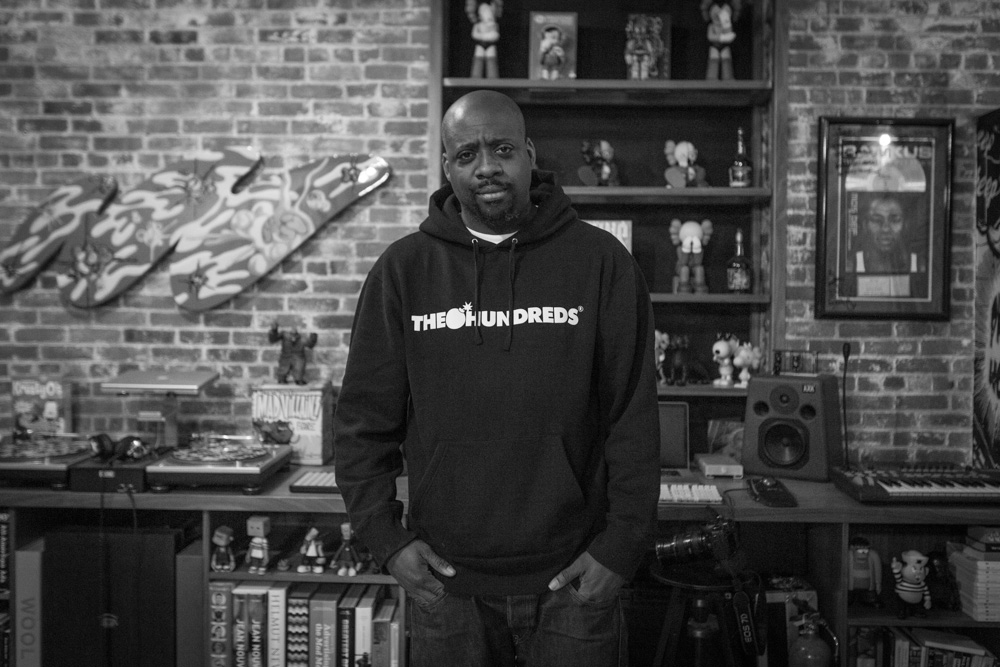 This illustration depicts his entire life as represented in Star Wars-speak.  From Philly to Queens…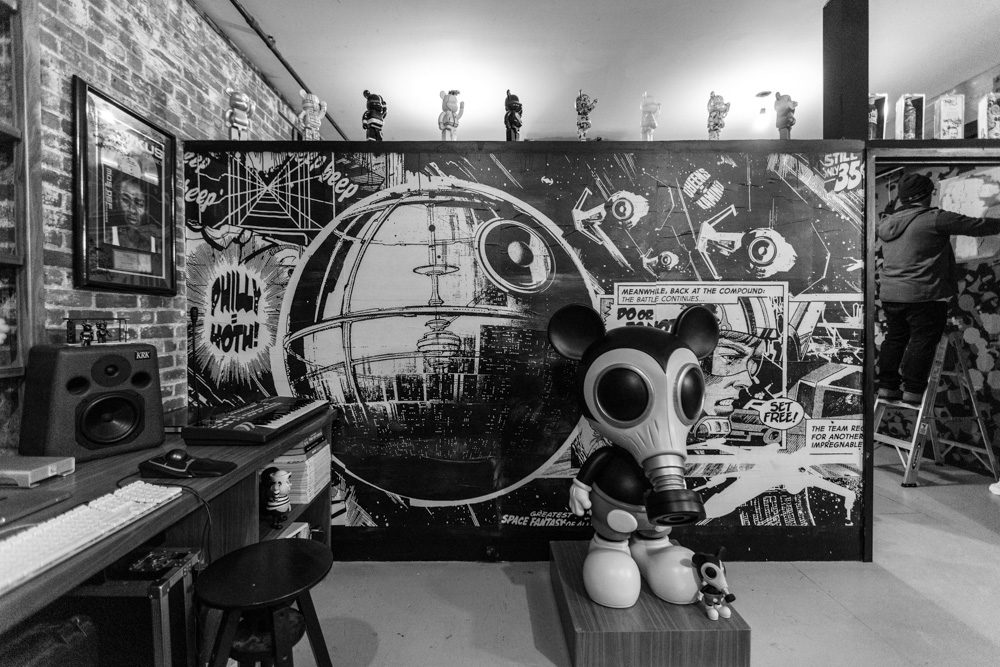 One mic… Set Free works with everyone from Mos Def to Freeway, to working with the Neighbourhood.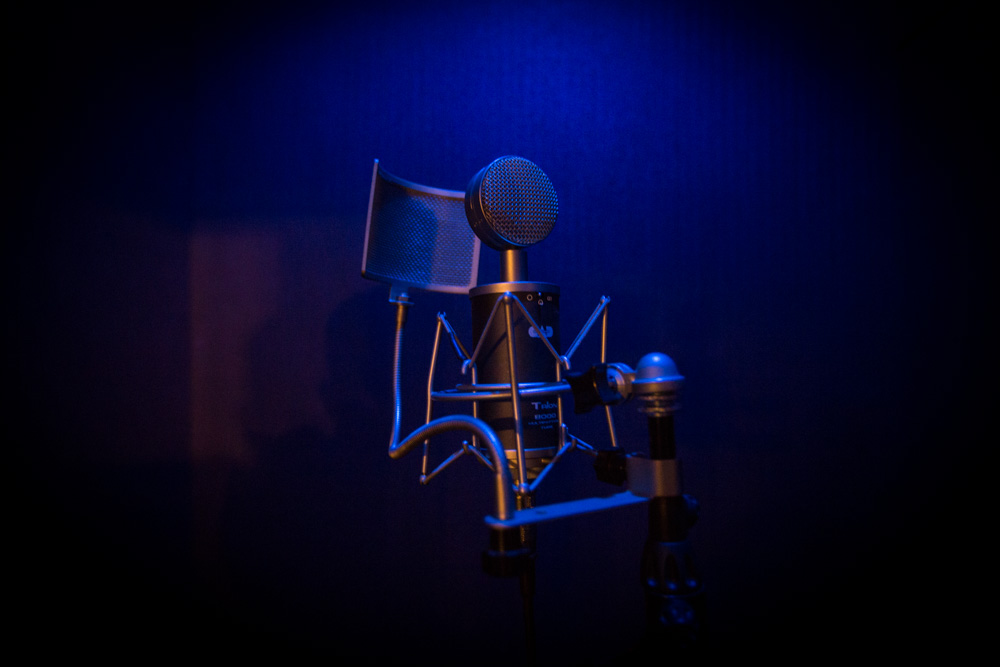 So many toys to play with at the Compound: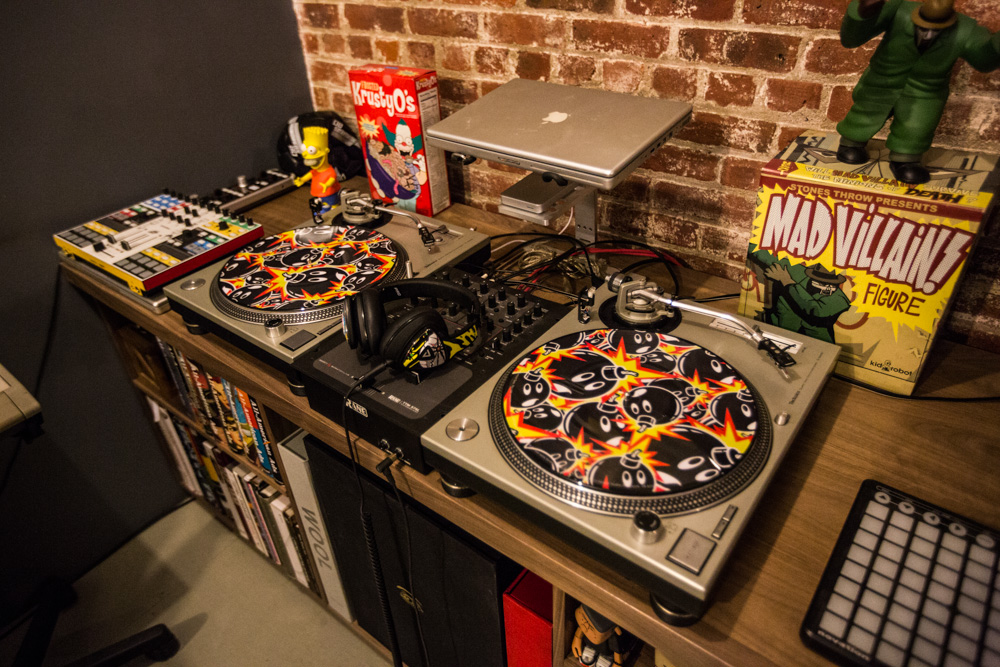 This MPC's been signed by all the rap producer heavyweights – from Green Lantern to Premier, 88 Keys to Buckwild and Prince Paul…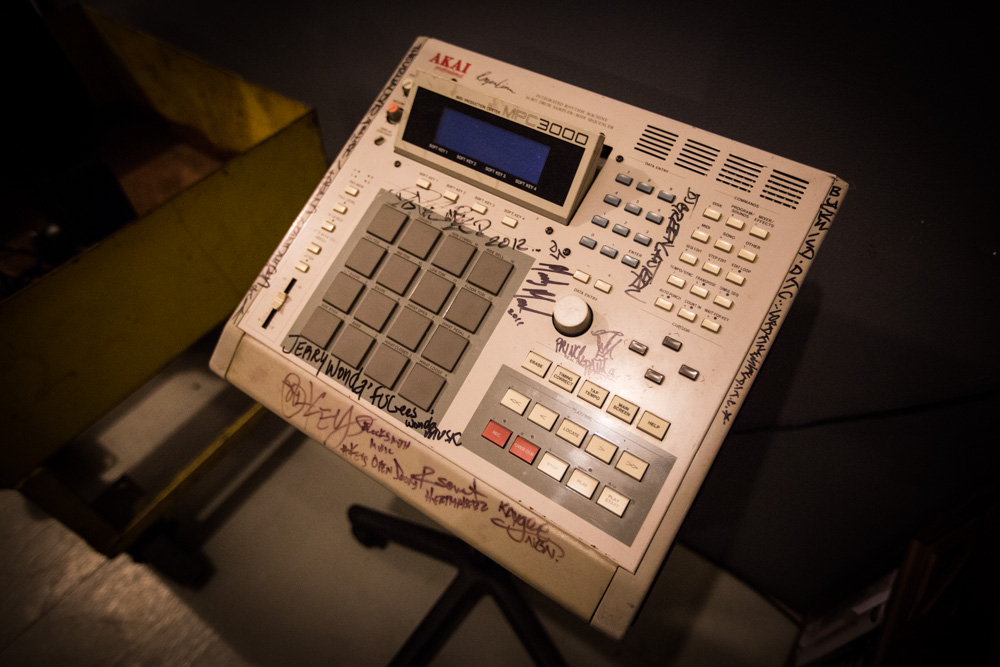 Kevin Garnett wore this in the All-Star game and tossed it to Set Free when they were done.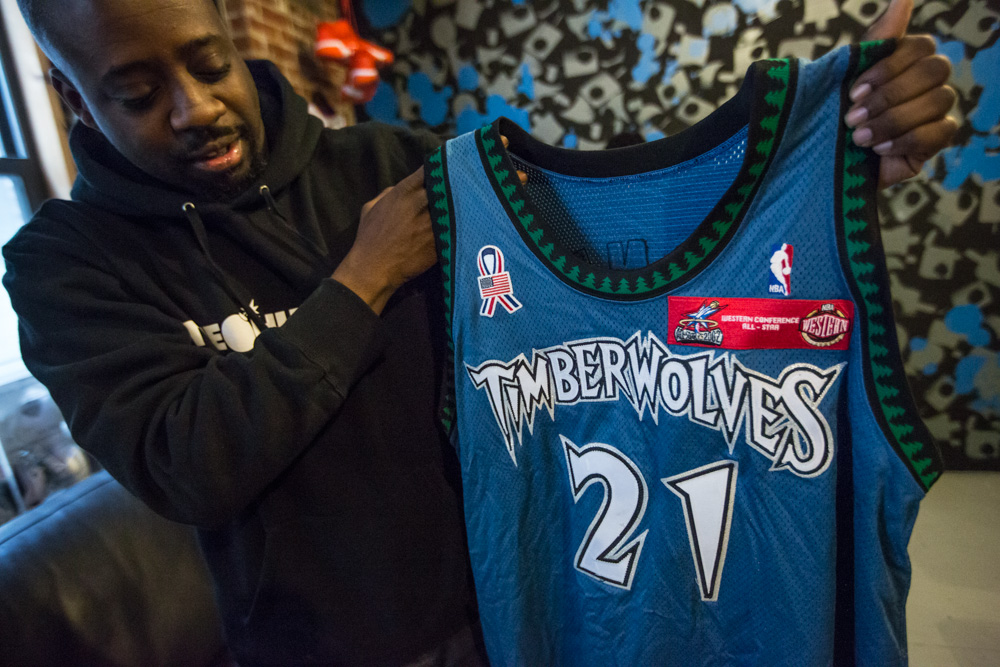 I don't really collect vinyl, but I still have a thing for Bounty Hunter figures…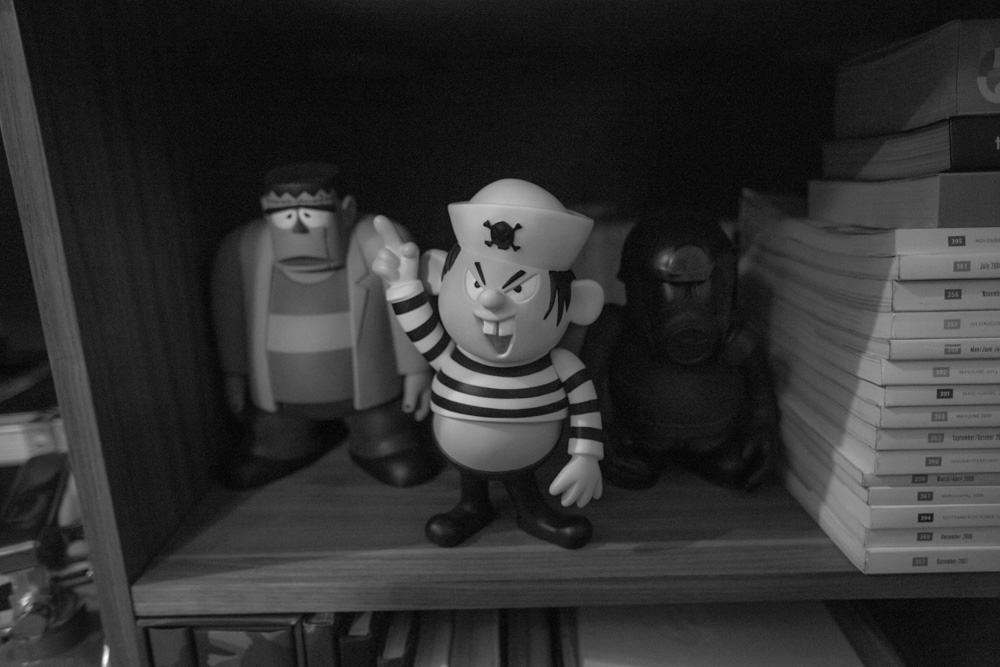 Miles of Milos.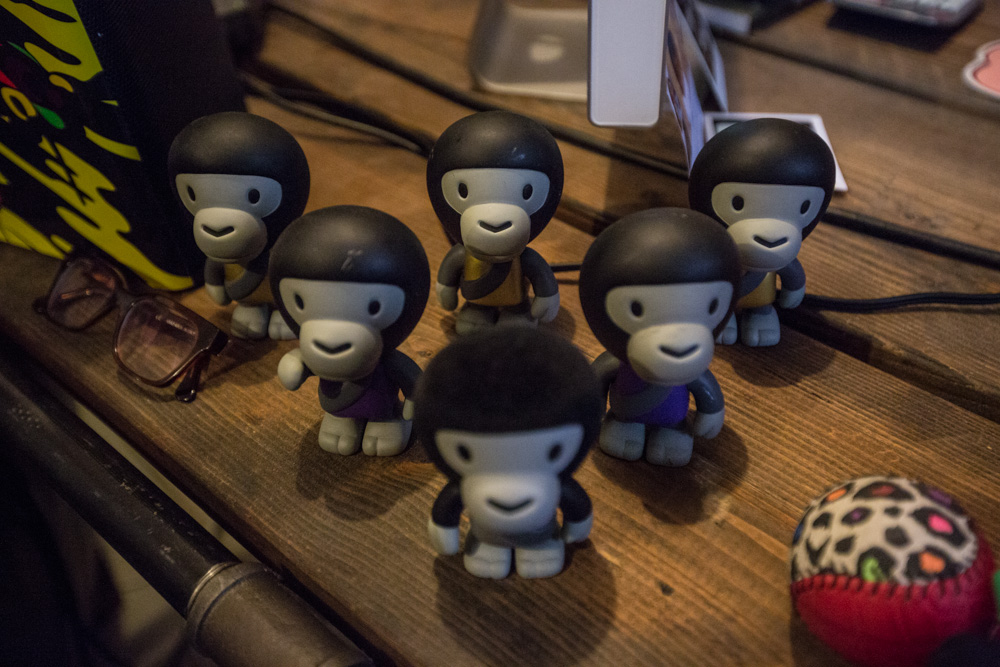 Set Free's got a pretty extensive Star Wars collection. This doesn't even include what's on the ground around me or what he's got at home.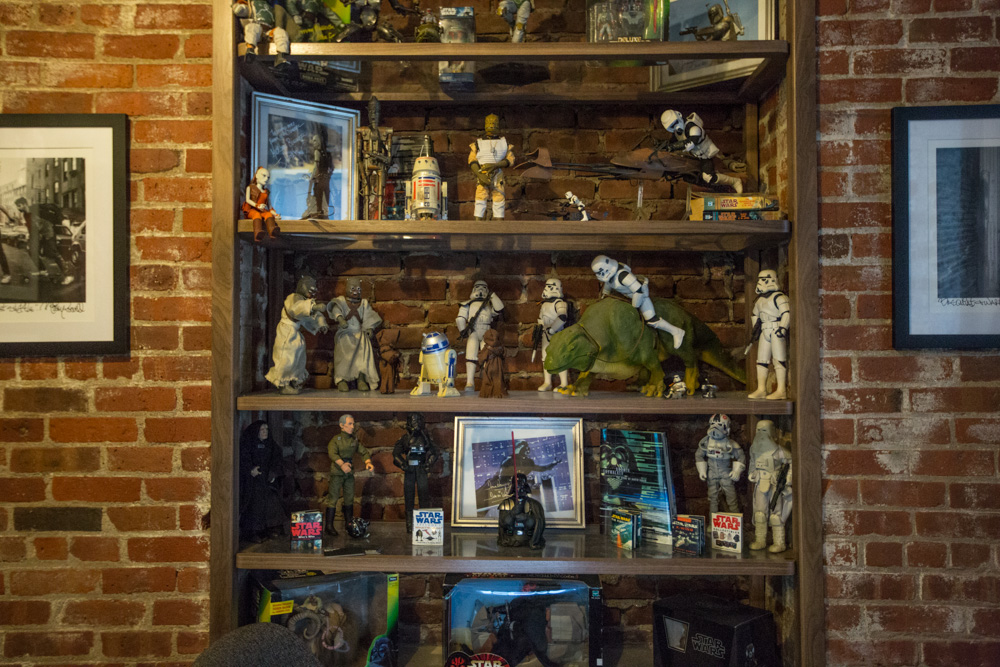 The super-rare One Night Only STASH AF1s…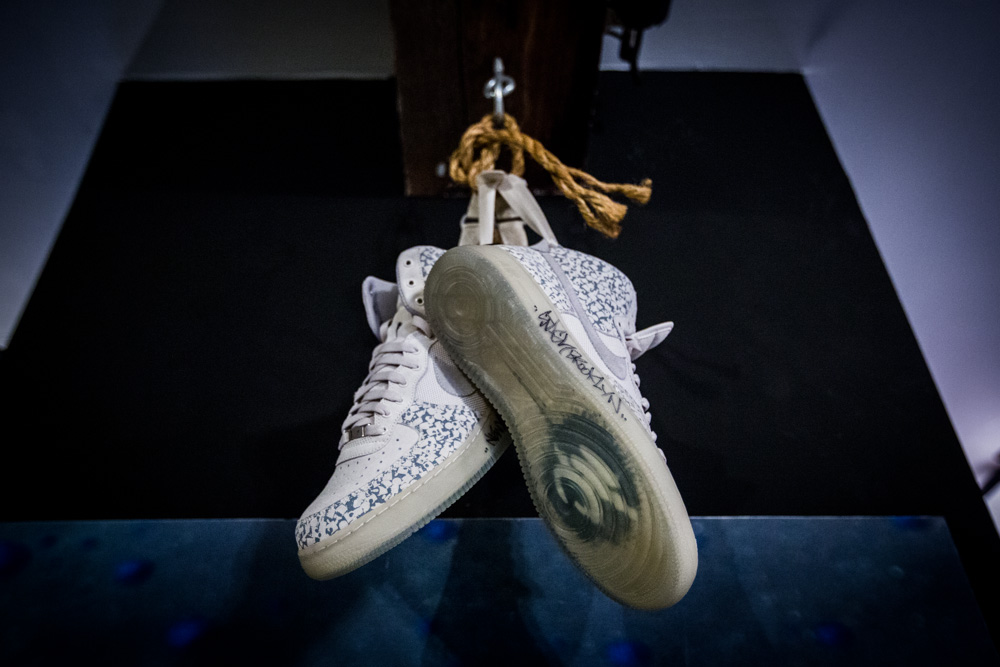 Speaking of which, guess who's in the next room?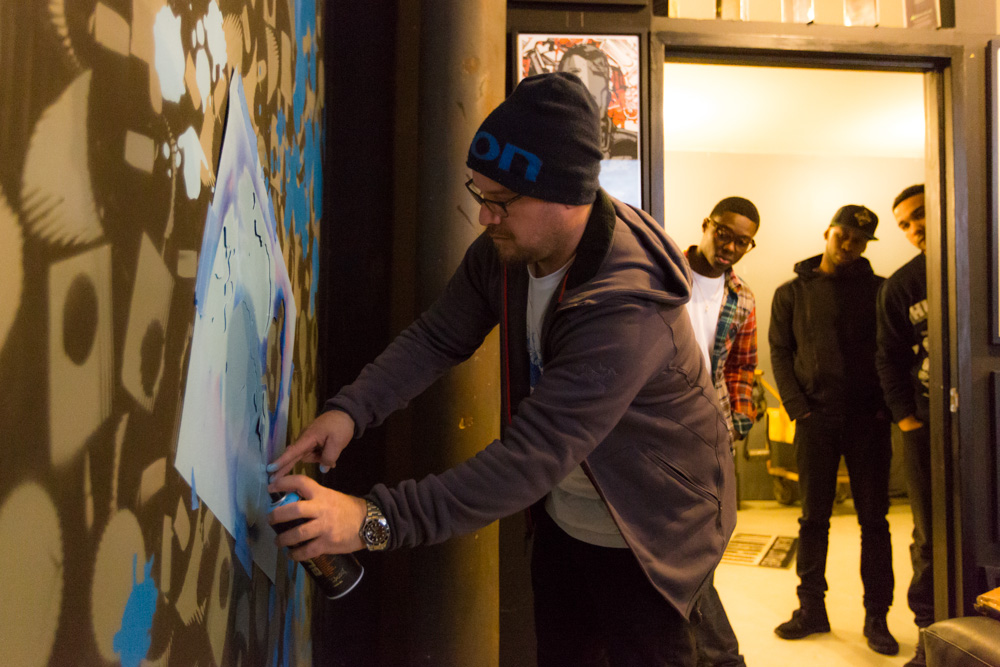 Stash is in the midst of this "splatter exploration" series.  These are actual splatters that he's blown up, and hand-cut out the stencils.  He then improvises, freestyling the placement and composition of the giant splats.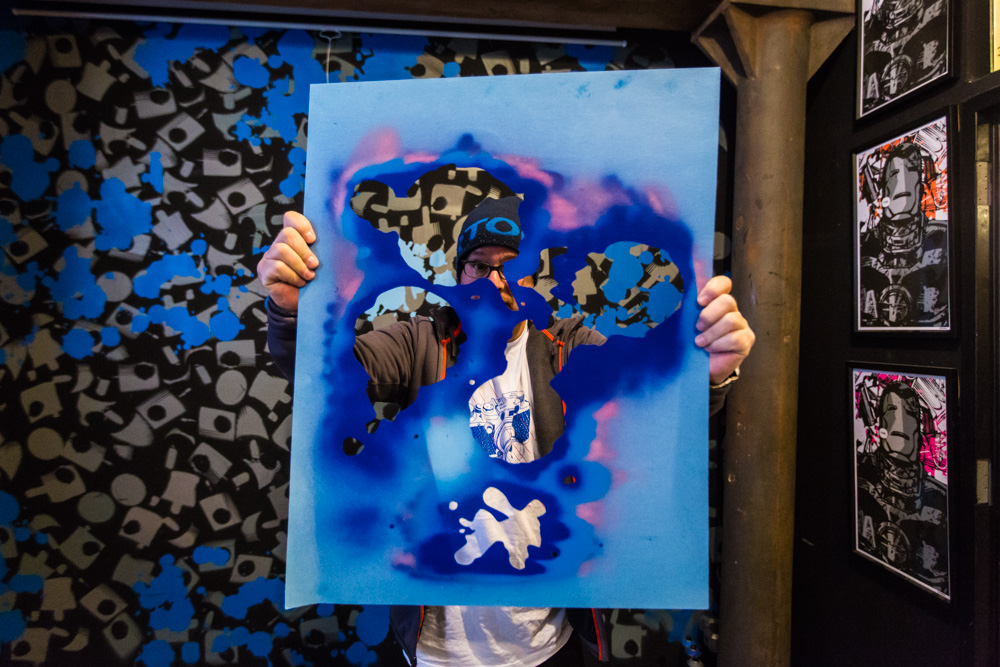 We've been cool with Stash for years now, and it's always fun to catch a good laugh with this guy (usually at someone else's expense. But hey, we mean well!).  Even still, I've got so much respect for his career and accomplishments, from graffiti to RECON and Nort.  Really lucky to call him our friend.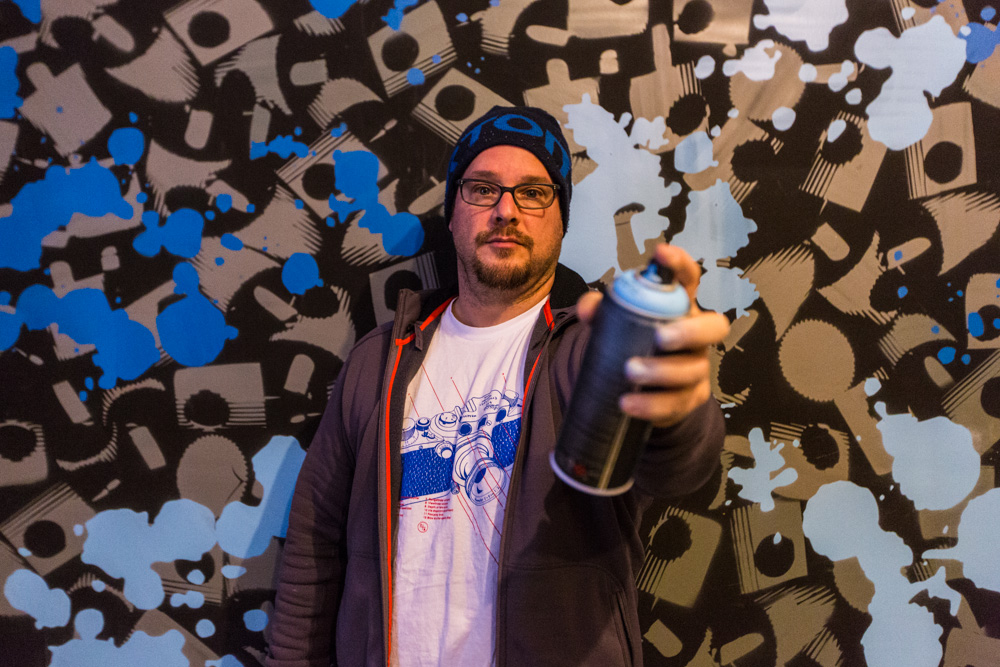 Afterwards, he introduced us to the best Chinese food in Brooklyn, M Shanghai.  I was too busy eating the "Awesome Beef" to remember to take a photo, but take my word for it. Take Stash's word, actually.