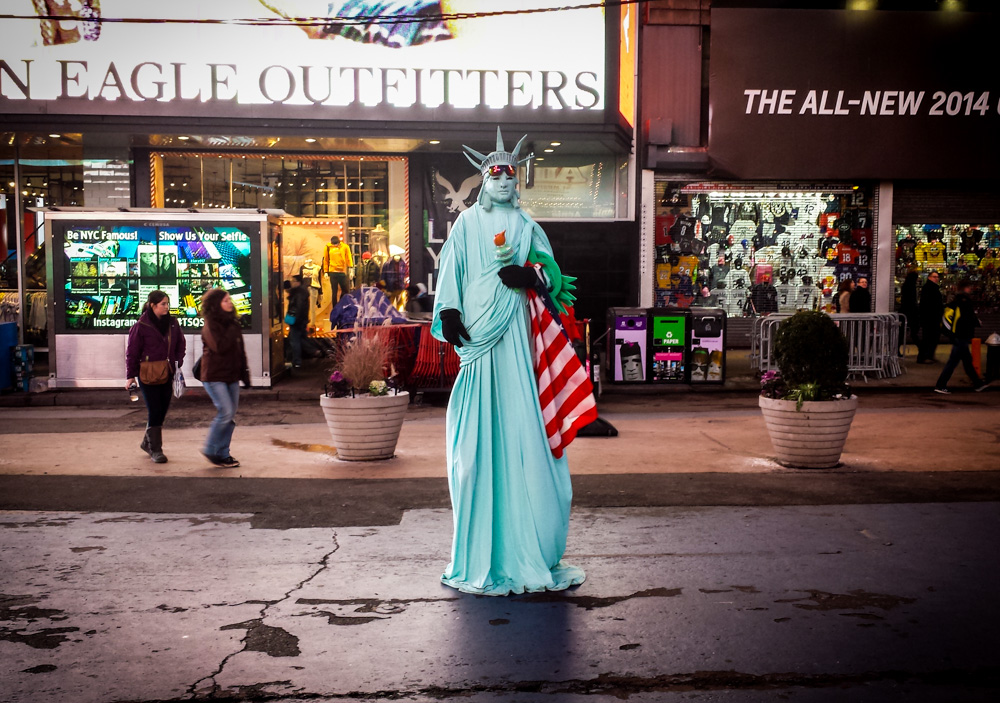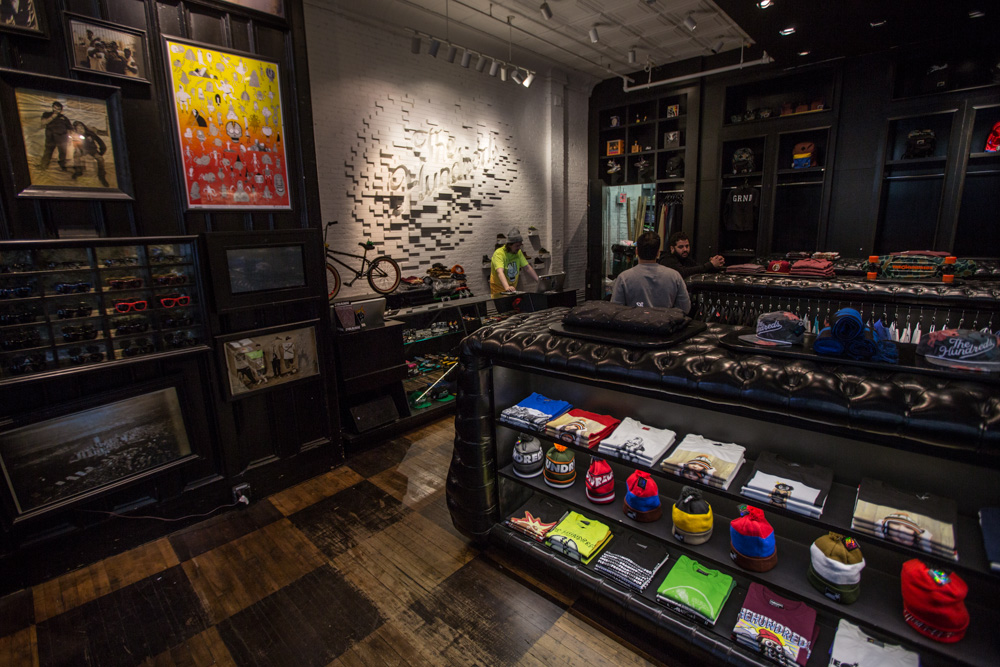 This exclusive snap-back had just been unboxed when we got there.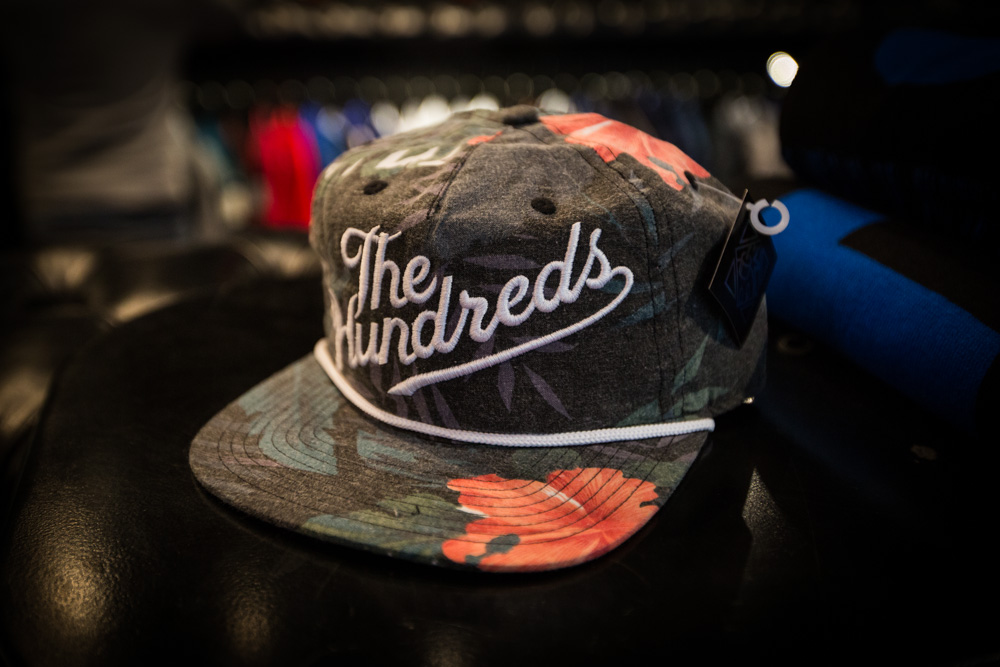 Our LIMITED ADDITIONS™ The Hundreds X Penny skateboard on display: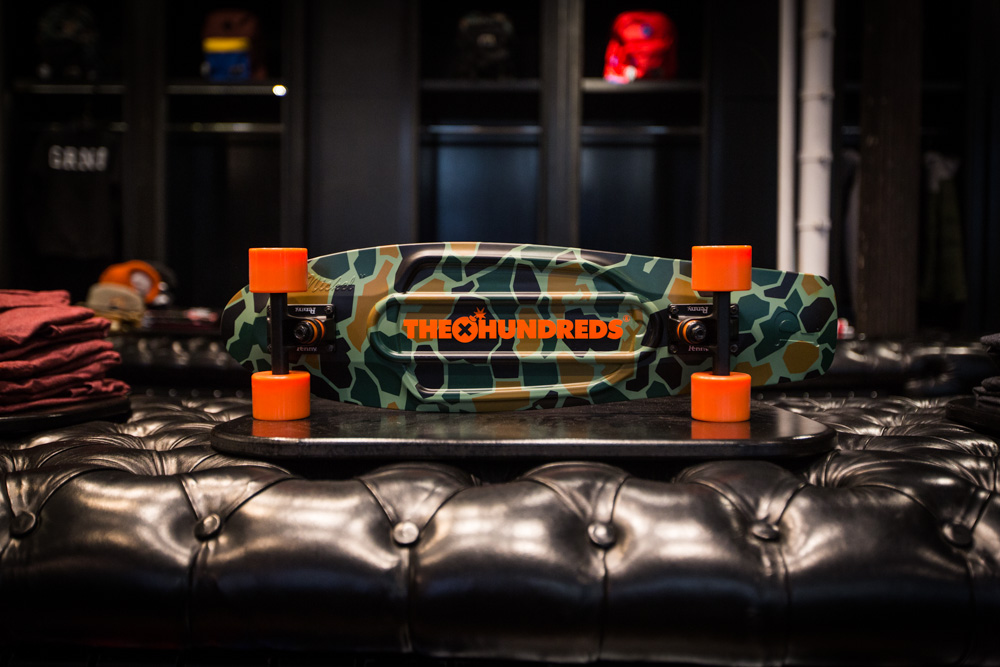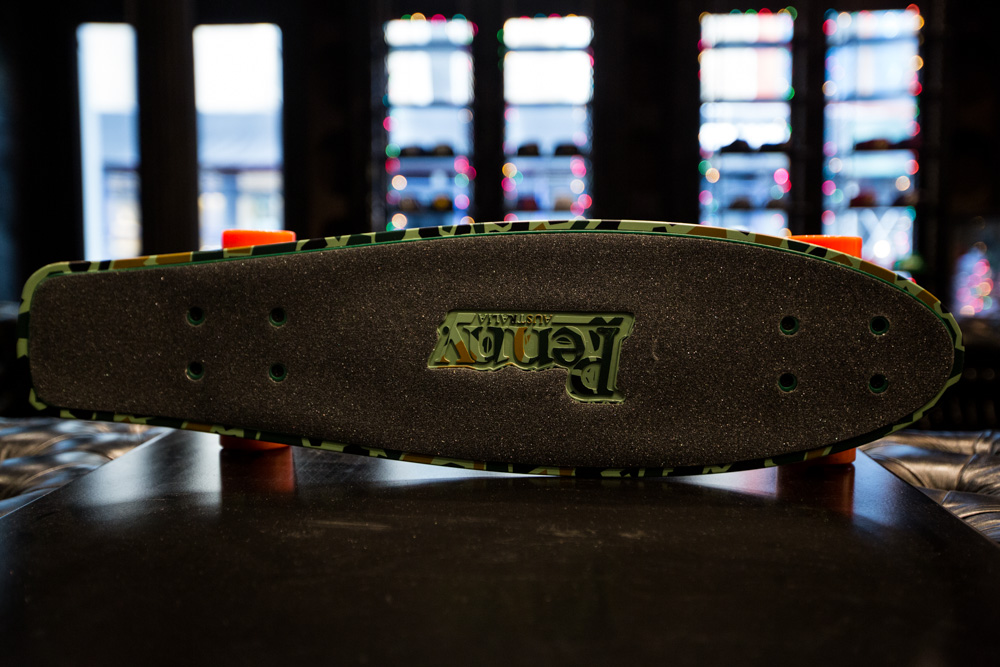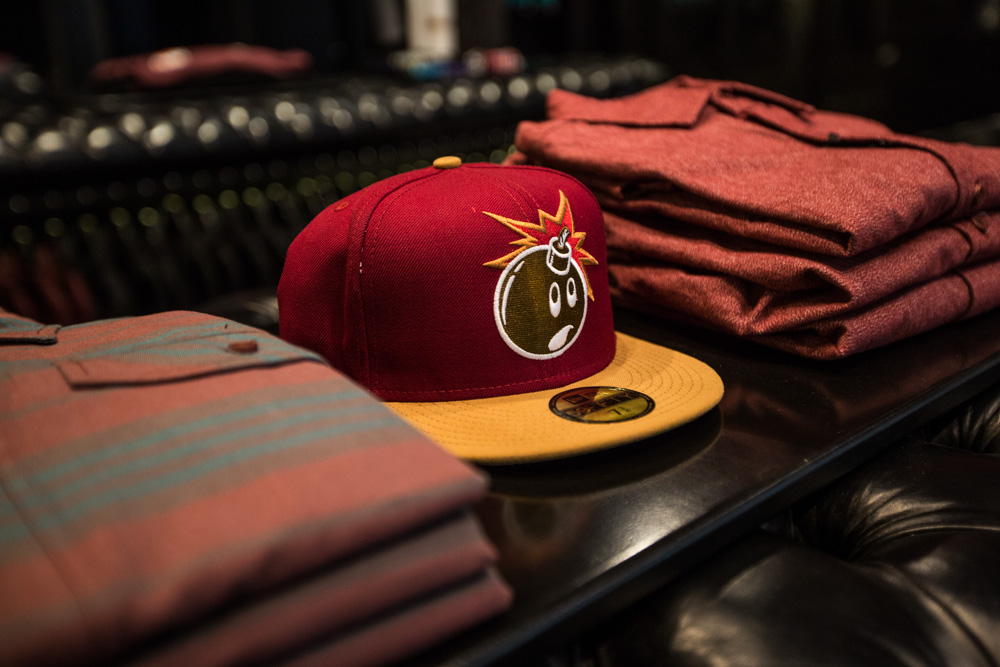 The Hundreds X V/SUAL greets you at the entrance to The Hundreds New York: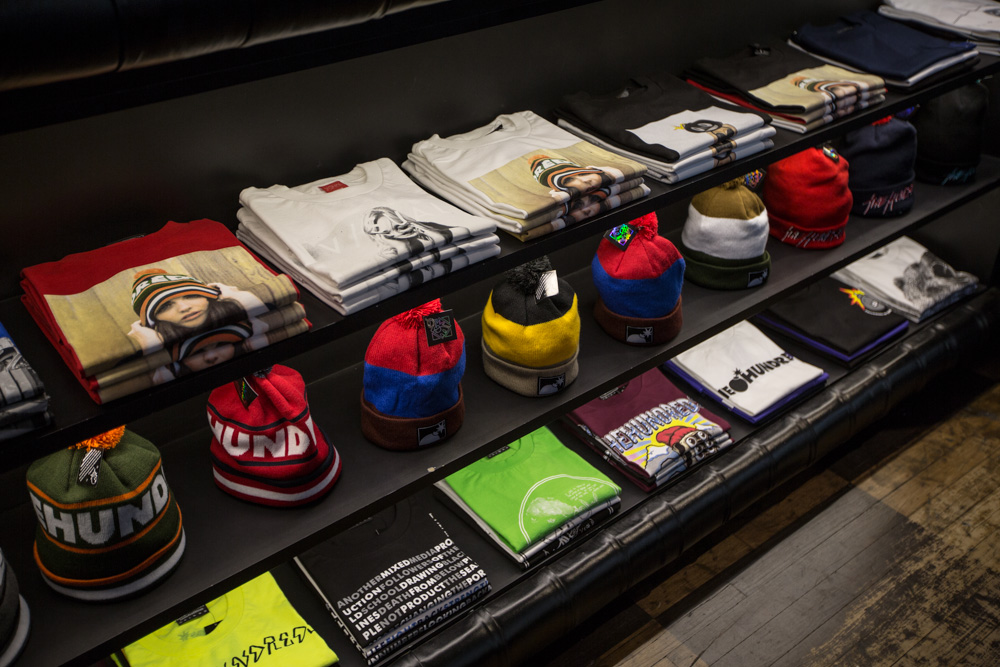 And speaking of limited collaborations, this is what brought us here:
Pre-party dinner with Alan Dell, the owner of KATZ's Delicatessen (and father to the next-generation, Jake Dell).  We talk his favorite memories, the 125-year-old history of the establishment (the door behind him used to be the front entrance, actually), the biggest a-hole celebrity clients, and even a scenario where heads of warring nations randomly ate in the restaurant at the same time (albeit on opposite sides) surrounded by their security armed with military firearms.  Best of all, Ben and I got to take a photo with Alan, which will forever grace the hallowed halls of KATZ's.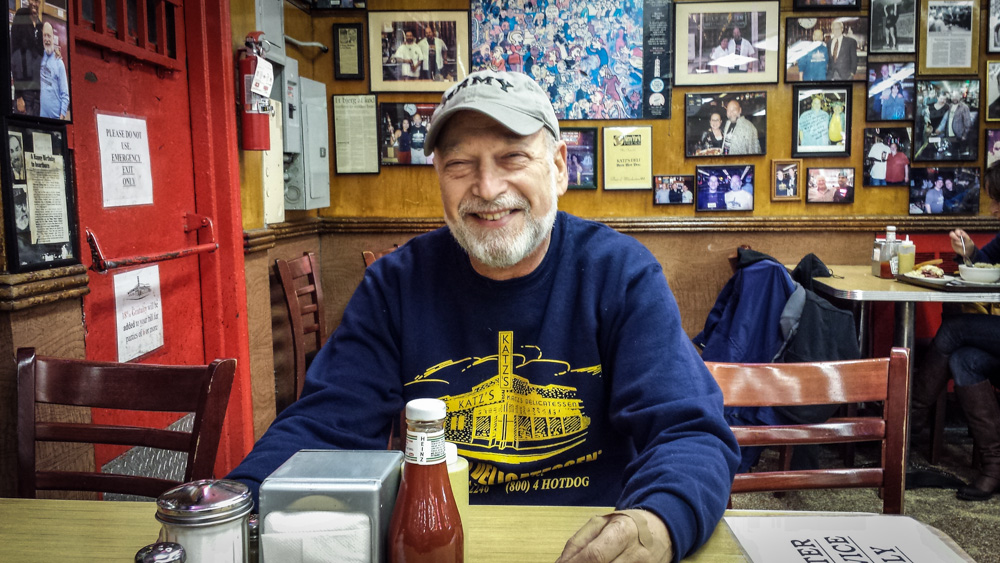 And then we celebrated.  What an awesome night; thanks to all our friends (old and new) in the city who stopped by to pay respects to the most famous deli in New York.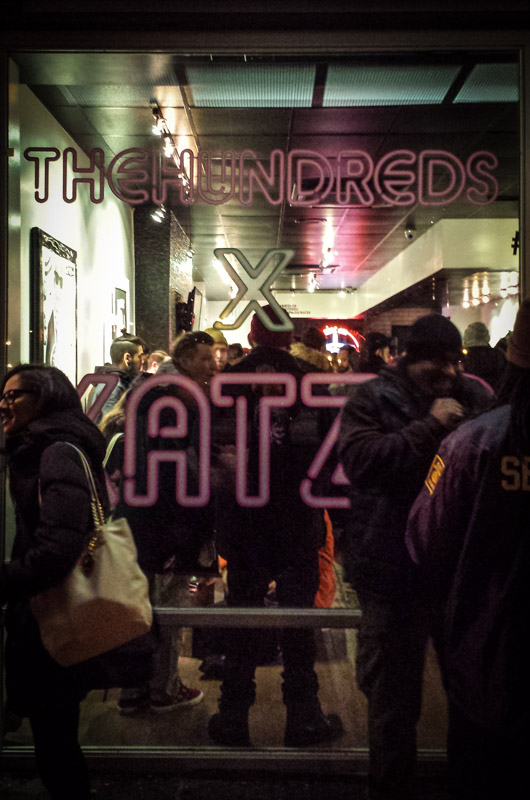 Here's a bad phone-camera shot of what some of the interior of our pop-up looked like during setup.  You can see the collaborative mustard bottles we made as well as the grill fork and the different styles of T-shirts down below.  The centerpiece of the collaboration was obviously Meg Ryan's famous "O" face from "When Harry Met Sally…"  That scene was shot in the center of KATZ's and is even memorialized by a big sign overhead that reads "WHERE HARRY MET SALLY" on one side and "HOPE YOU HAVE WHAT SHE HAD" on the other (which explains the back of our shirt)  Can't believe that movie premiered almost 25 years ago.!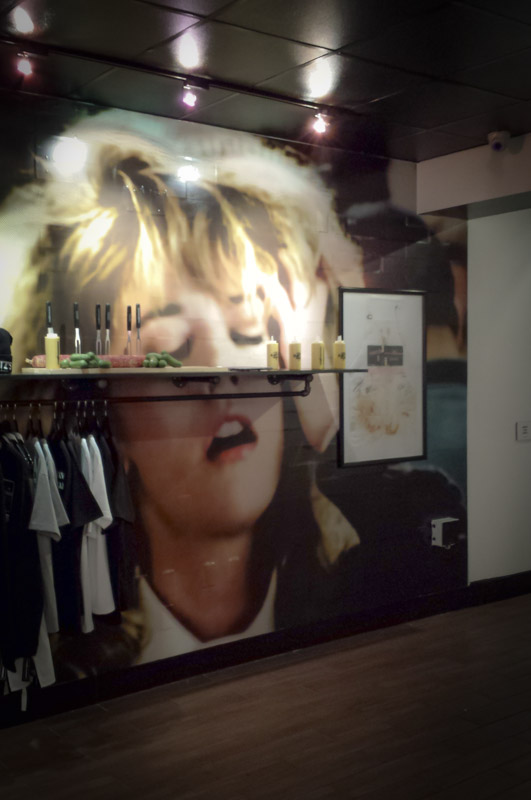 And speaking of Billy Crystal…
Found a free night to myself in New York, so caught Billy Crystal's one-man-show on Broadway. Me, random Asian dude, front and center, in an ocean of Jewish seniors. The set is pulled directly from what his childhood house looked like.  The windows are all actually digital screens that would play home movies his dad filmed growing up.  Entitled "700 Sundays," the one-man-show is about the 15 years of life Billy got to share with his dad before he passed away.  Really poignant stuff, but also really cool to learn about what an interesting and complex life the comedian and actor has led.  His uncle and dad basically introduced jazz to New York City through their record shop, which meant he was essentially raised by Count Basie, Duke Ellington… Billie Holiday babysat him and took him to his first movie.  After his father passed, he fell back on basketball and would go on to play against Kareem Abdul-Jabbar in high school.  That sort of life.  Anyways, go see it if you haven't already. If you can't make it to New York, Billy also broke the news that HBO signed on as he winds down the stage performance.  So "700 Sundays" is coming to a TV near you!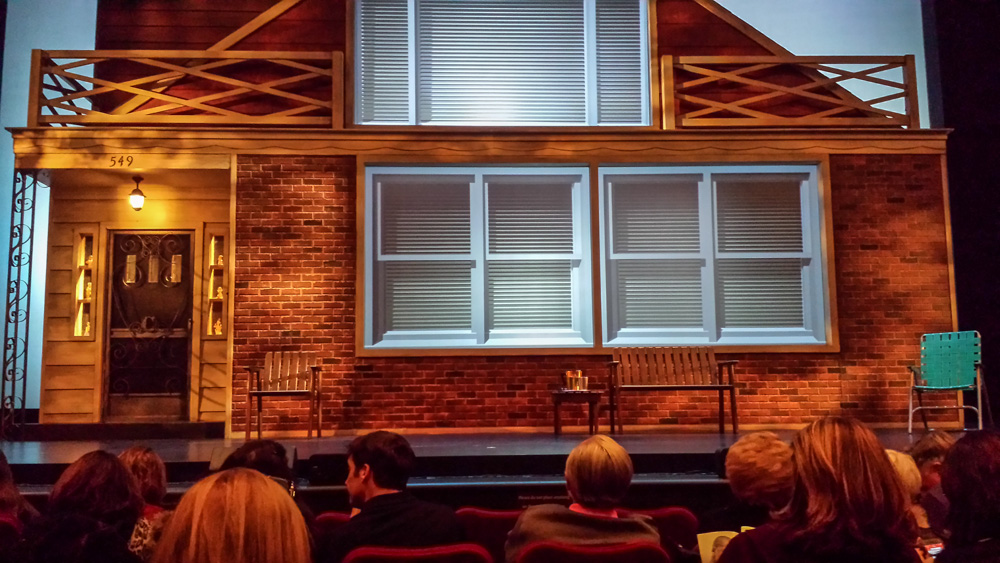 Anyways, New York is always magical.  I love coming here, to Times Square, whenever I'm in town.  To stand here feels like you're straddling the center of the universe, as if everything begins here and moves outwards.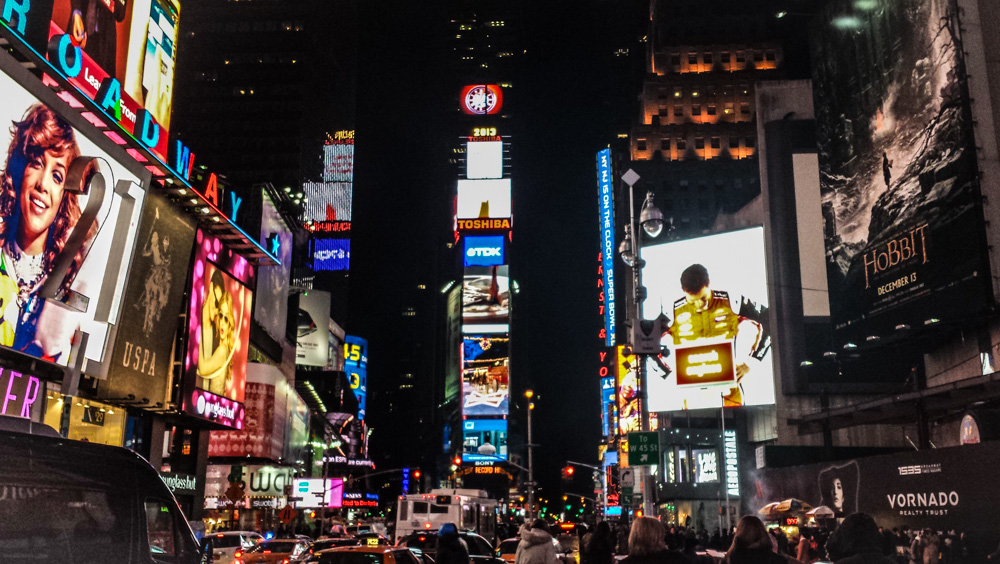 But don't worry, I'll be back in a month's time, January 23rd to be exact.  I'm speaking once again at AGENDA EMERGE with Marc Ecko, Jeff Staple, Johnny Cupcakes, and Jon Buscemi. But this is the New York version so I'll be doing entirely new material that I will probably write the night before in the hotel room.  If you're gonna be in town and would like to attend, visit agendaemerge.com to get your tickets.  Be right back…