Have you ever been to Mira Loma? Have you even heard of Mira Loma? It's a dusty industrial expanse, residence for mega offices, warehouses, and laughing cows, smack dab in the middle of Southern California.. and by "middle" I mean "middle of NOWHERE." It does have one thing going for it though, Mira Loma serves as the hub for Active Ride Shop, one of our most prominent wholesale accounts with 30 shops sprinkled throughout So.Cal.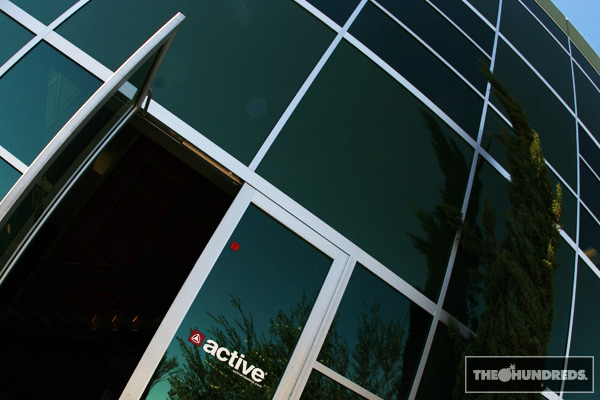 We just got back from a Thai lunch with Active owner Shane Wallace and Bobby Goodwin. When we first started working with Active years ago, it was a big move for us. Primarily because, at the time, we had always oriented the brand to run through smaller, boutique-minded shops. But Active made sense to us for a couple different reasons. One, they reached into smaller suburban cities that wouldn't have a TH account otherwise, including my hometown. Furthermore, their dedication to skateboarding, the culture, and the kids is unrivaled.
This year alone, Active will have done over 100 different skate contests. As most skaters know, they've assembled arguably the dream team of skateboarding, with P.Rod, Koston, and Reynolds in tow. They're extremely conscious of their own brand integrity, let alone the brands whom they choose to work with, and their stores are fitted with custom fixtures to maintain an upscale, intelligent environment instead of a cheesy stock buildout. And if you've ever been familiar with an Active employee, the kids who run these stores are almost always knowledgeable, well-respected in their communities, and chances are, a really good skater.
These guys have built an empire with a squadron of soldiers.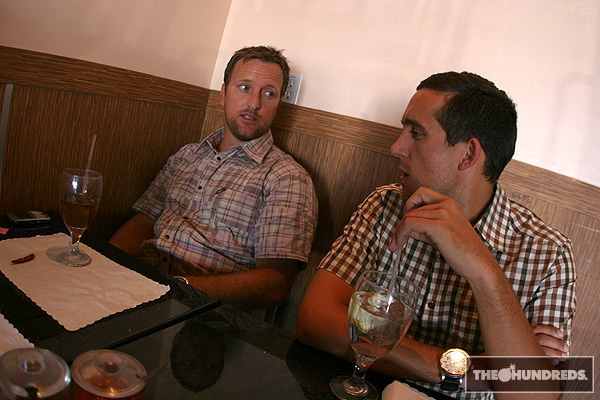 Not that we expected any less, but the Active headquarters was bananas. Eco-friendly, carpet-less, and trimmed with red pop throughout the building.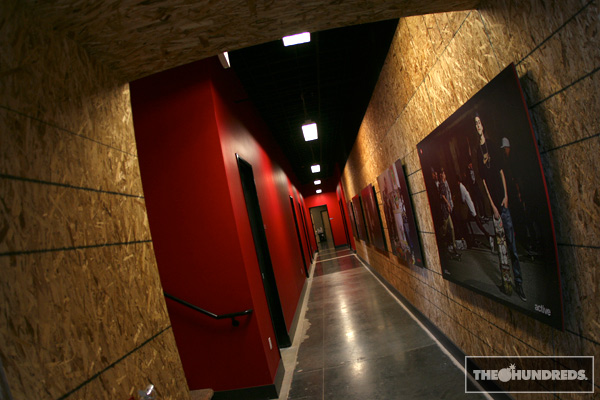 Active runs some of the best ads, courtesy of Shane's vision and Atiba's photography. There's Steve. Didja know those wind turbines chop up about 5,000 birds a year? Berra the Bird Killer.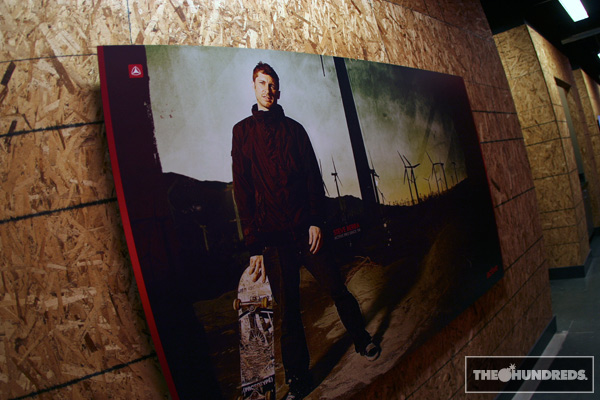 The warehouse. For some reason, I feel like stocking up on an economy pack of toilet paper and Kirkland Signature white tees.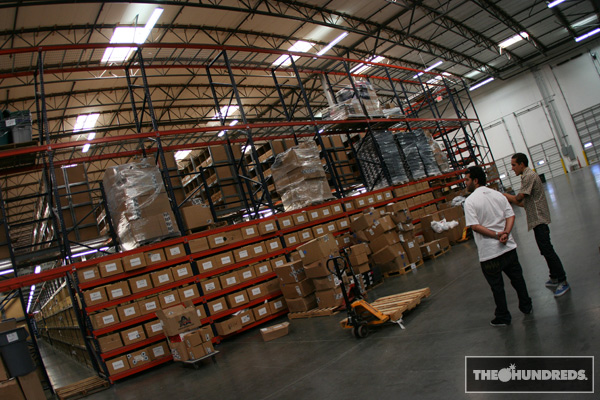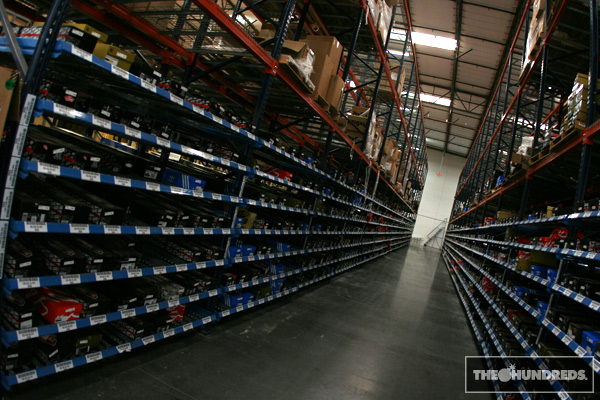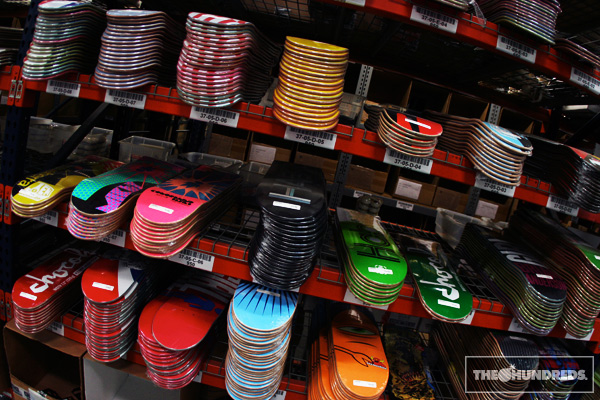 The HQ was lined with some really cool cubicles and offices. Walls decorated with band posters, inspiration boards, one guy even had a Stacy Dash computer wallpaper. But the Most Boring Office award goes to Shane, hands down. I don't think the man has ever sat down at his own desk, not even a computer in sight. He's so busy suitcasing it around on biz, that he hasn't even properly moved in yet. Look at the Peeping Ben.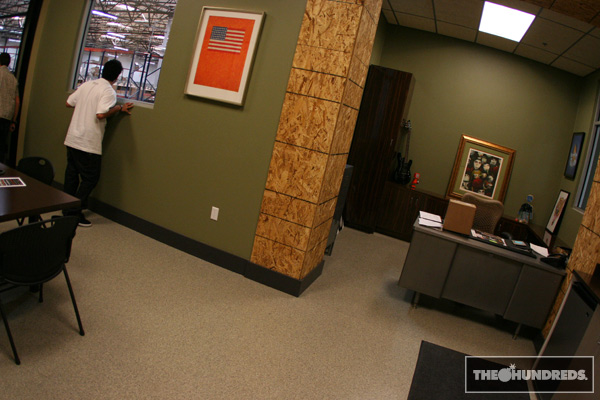 What about that bathroom entrance? Talk about inspiration.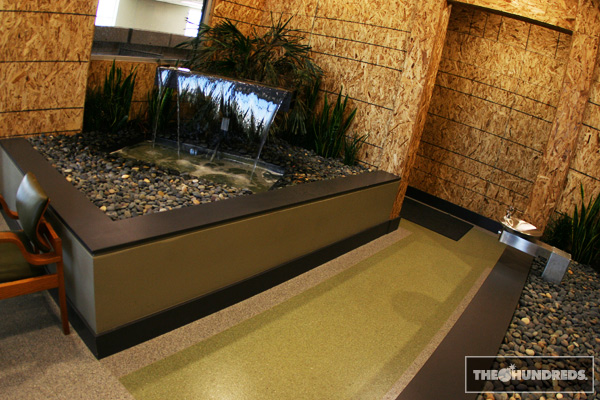 THEIR SINKS HAVE ROCKS IN THEM !!!!!!!!!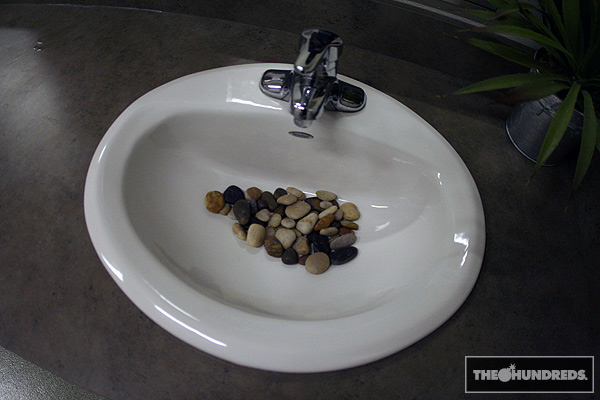 Oh, so by the way, Shane was saying that yesterday, he came across the best skate demo reel in the history of best skate demo reels from some smalltown kid. He's gonna post the clip on his site soon, so stay tuned to Activeto see where skateboarding's headed.
by bobbyhundreds