Speaking of artists, let's introduce you to some of the best.
Meet Ed McGowin.The enigmatic 72-year-old artist was once a Golden Gloves Mississippi boxer, but is most recognized for his artwork, which has been the subject of 60+ solo exhibitions and included in the permanent collections at the Whitney and the Guggenheim.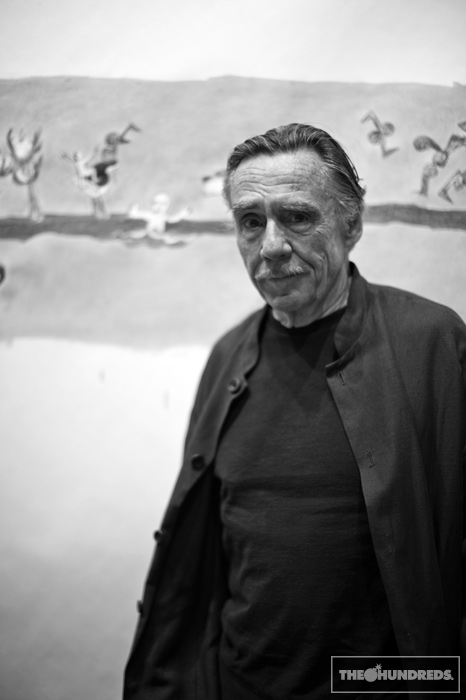 Ed is most noted for having legally changed his name 12 times in a matter of 18 months, creating vastly different artwork under each persona. Over the remainder of his career, he has continued to make art under the assumed identities. It's a trip hearing Ed talk about each "artist" he performs as, some may be dead, some are even understood in the popular realm to be different ethnicities. Just the fact that he has mastered all these varying genres of art is incredible.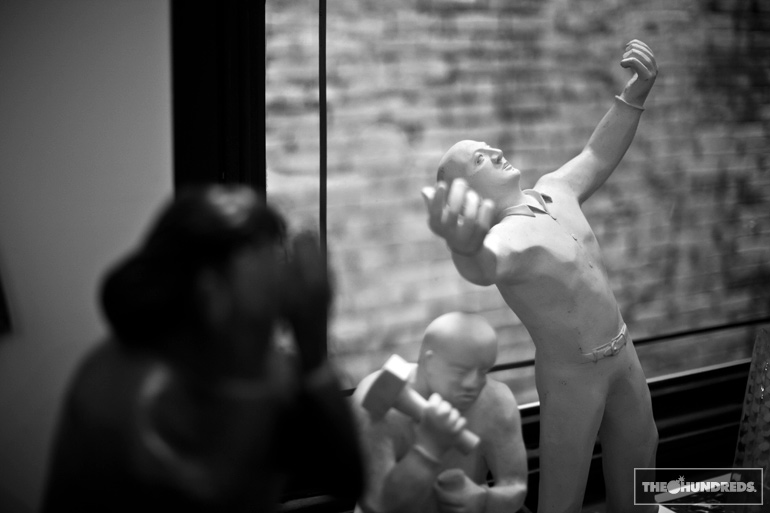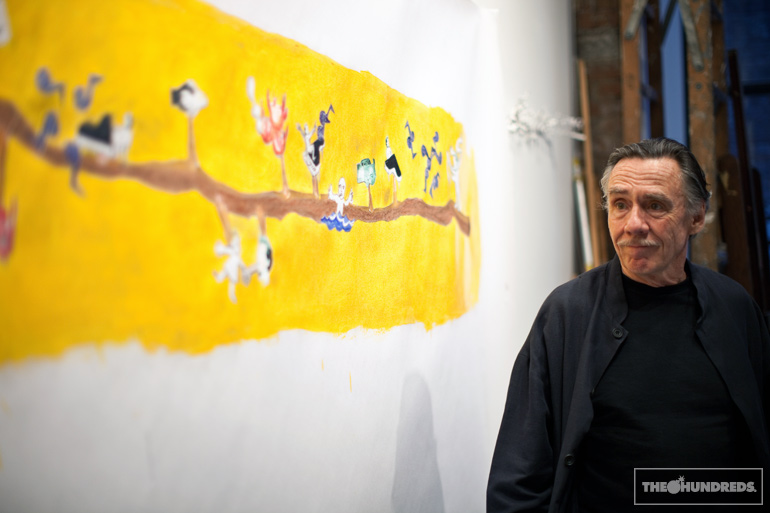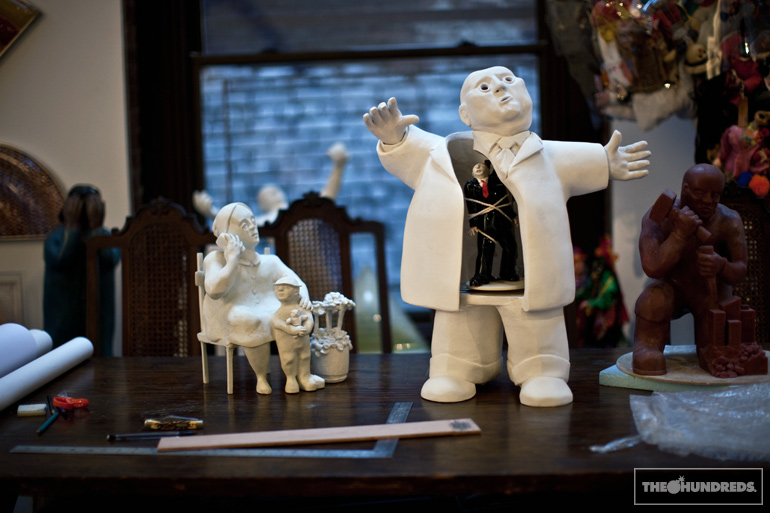 Meet Claudia DeMonte. The professor and artist is largely known for her commentary on women and their global status, making "female fetishes" out of wood and pewter adornments. She uses materials, a light sense of humor, and an introspective eye to transform everyday objects into considerable centerpieces.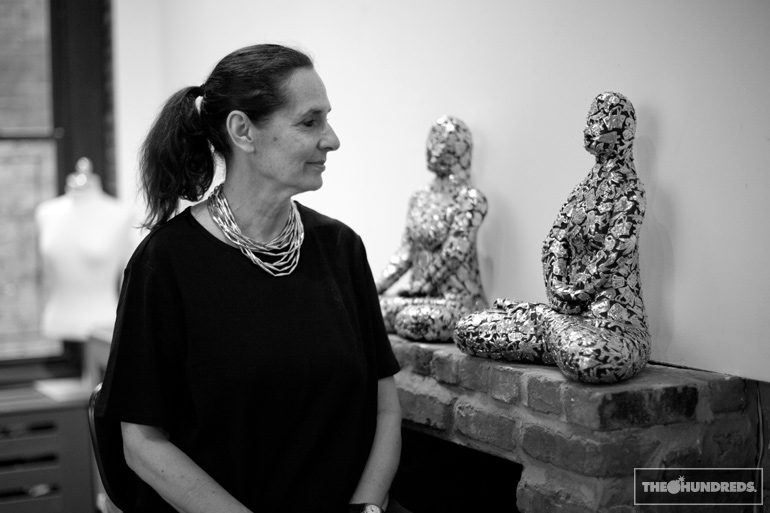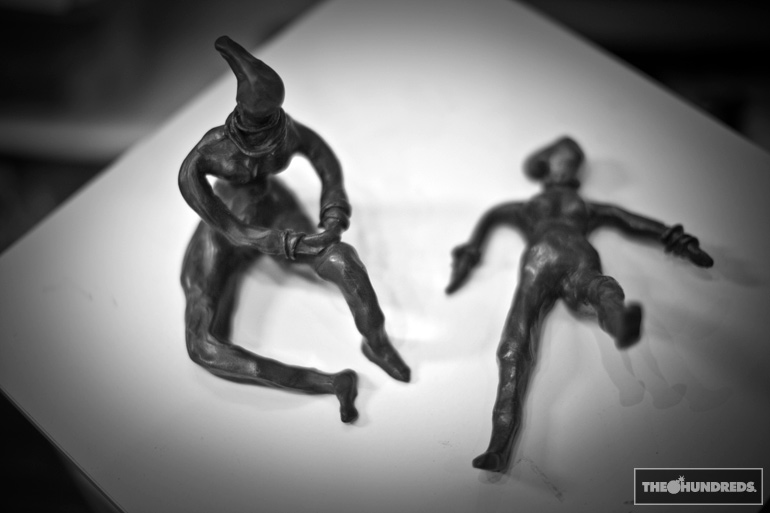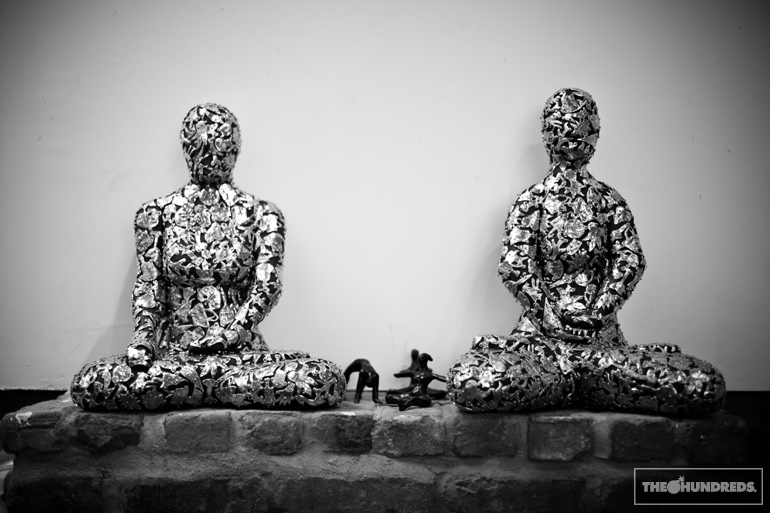 Ed and Claudia have been married for 33 years. And they are the epitome of cool. We should all strive to lead lives as accomplished as theirs.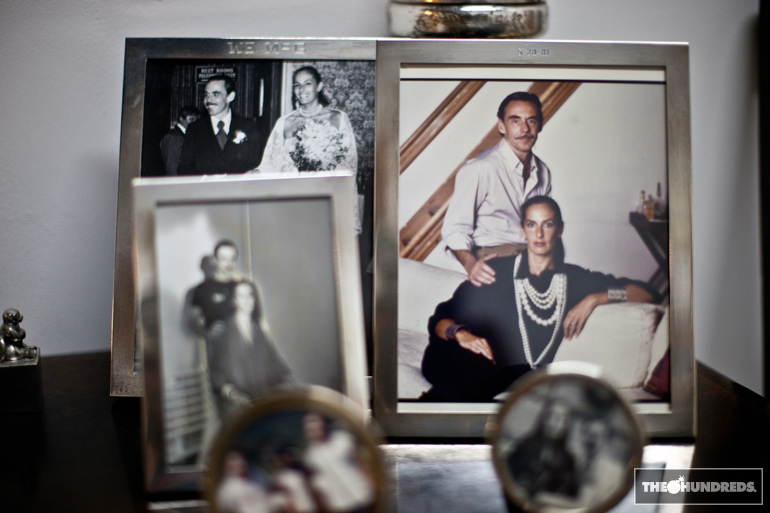 by bobbyhundreds