It's been a decade that Hong Kong-based vinyl toy artist Michael Lau has been running his Gardener figures, and to commemorate the occasion, as well as the unveiling of the Michael Lau x The Hundreds collectable figure, we threw a party tonight at De La Barracuda on Melrose.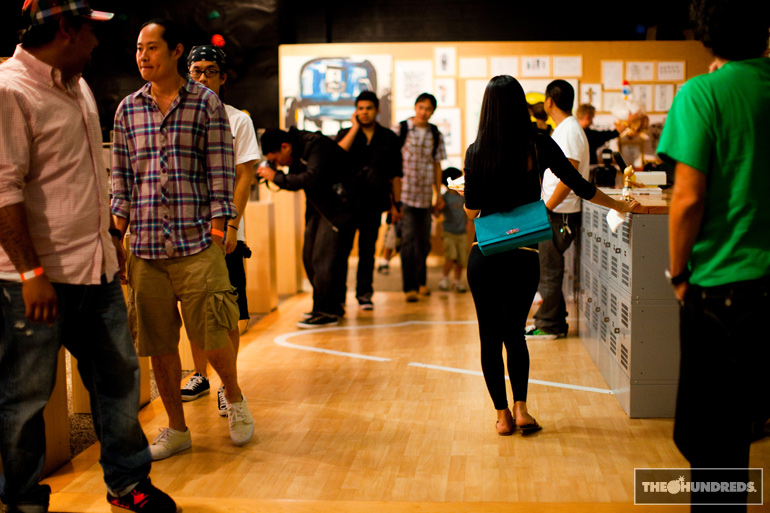 Barracuda's mini got serviced by the entire The Hundreds skate team tonight. Ricky Webb pops the kickflip to fakie.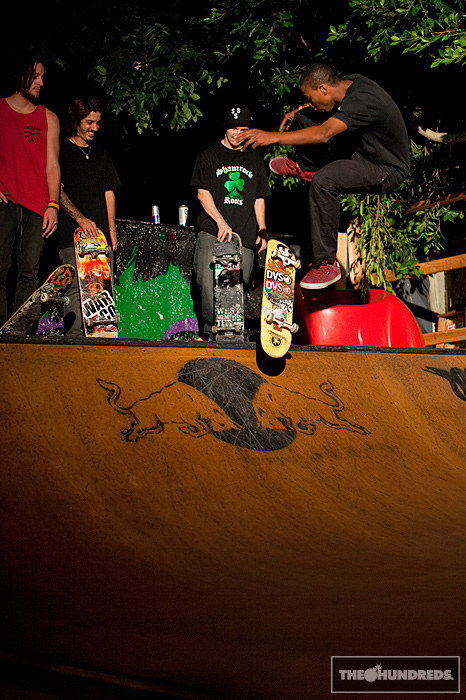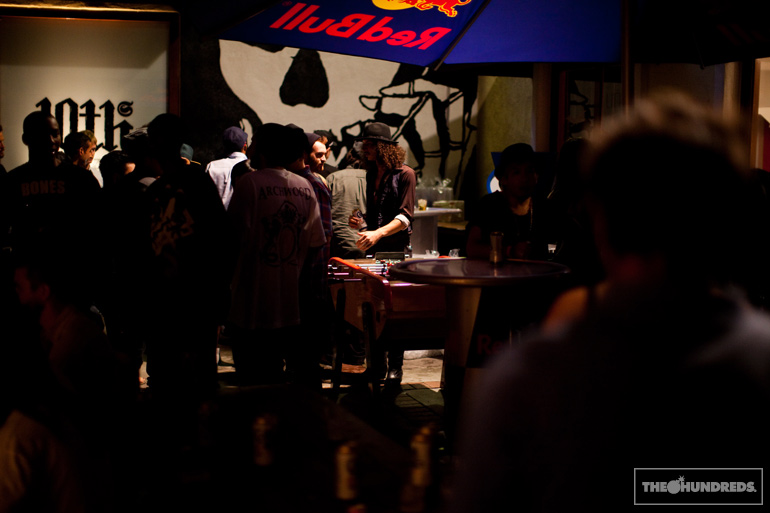 This is such a classic. Michael Lau's interpretation of Alyasha Owerka-Moore. This has got to be 10 years old.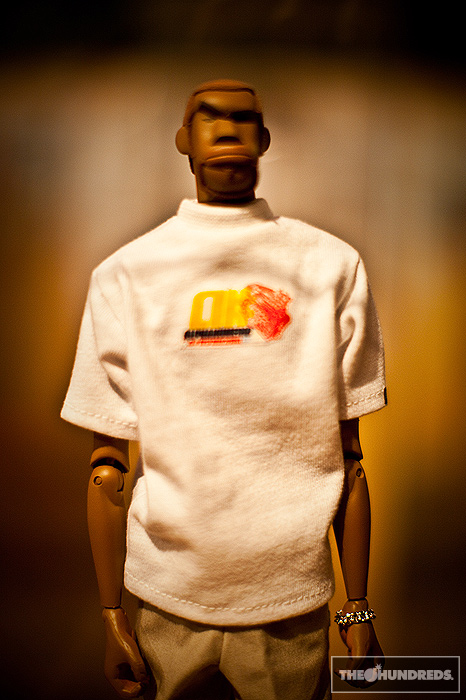 And it was awesome to have Aly drive up from San Diego to see his old friend Michael Lau. These 2 shared countless stories from all of Aly's years living in Hong Kong. That shirt he's wearing is from Michael's 3rd exhibition ever.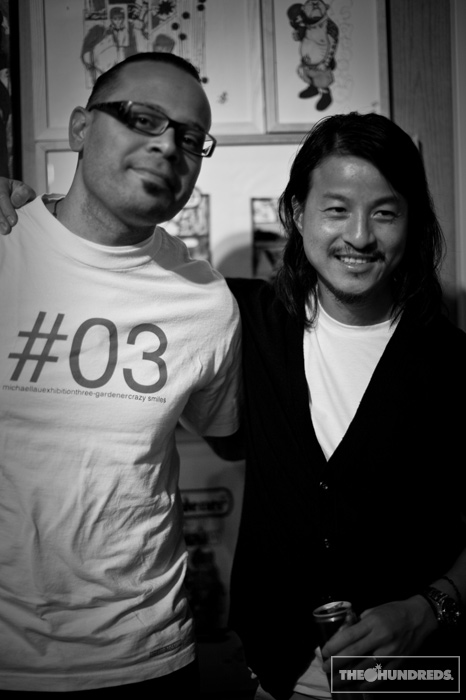 Rob Heppler wanted a photo with Lau also. Even if it meant trying to force Ben into a fake picture and squeeze the artist into the background. It didn't really work. Sorry Rob.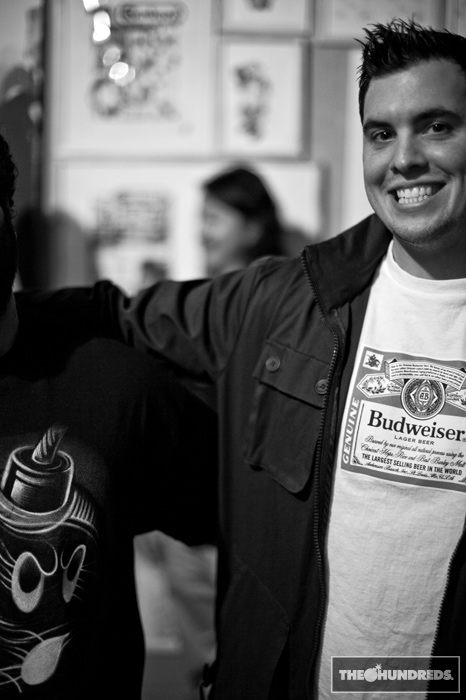 Speaking of artists, there was a balloon artist onsite. He whipped up this rabbit + a chainsaw in minutes. He's also done work with Jeff Koons. On second thought, that doesn't really look like a chainsaw at all. Eh, close enough.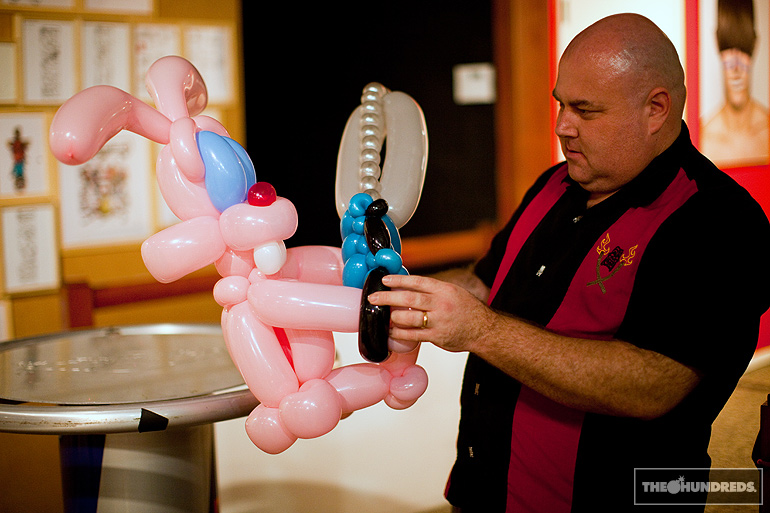 Ibn, Lupe, and I spent most of the night watching the kids skate, and then I started thinking about how we should all get out and skate more. Then we went out back and Ibn flossed his new bike. And Lupe whipped his Ferrari around. And next thing you know, I was crawling back into my Toyota, curled up in the fetal position, and crying myself to sleep clutching my skateboard.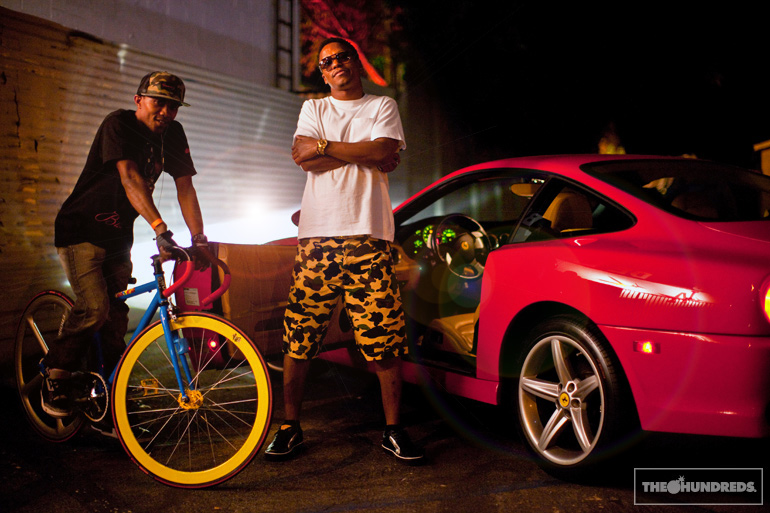 by bobbyhundreds