Sean and Phil of FYF!
Just a reminder, The Hundreds is helping sponsor FYF this year, the LA music festival taking place September 1st and 2nd at the Los Angeles State Historic Park. While "music festival" is the buzzword of the 2010s, FYF is one of the few that is truly dedicated to the pure passion of independent music. Sean describes it best, stating that FYF is essentially a mixtape of music they like. While the juxtaposition of some artists on the bill might not make sense to many, FYF finds the common thread through the varied sounds (co-headliners Refused and M83 side by side?).
The Hundreds will be doing something really special on the festival grounds — this is the first time FYF has ever granted access for this type of brand co-sponsorship; but the intent of partnering with us? To keep ticket prices tolerable for the real live music fans. It all circles back to the people.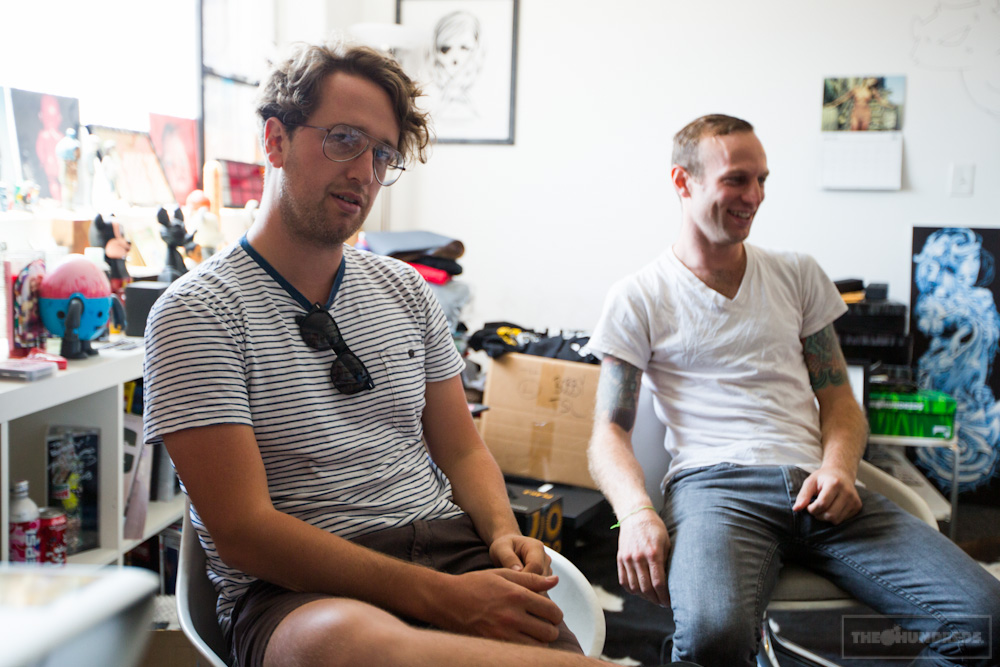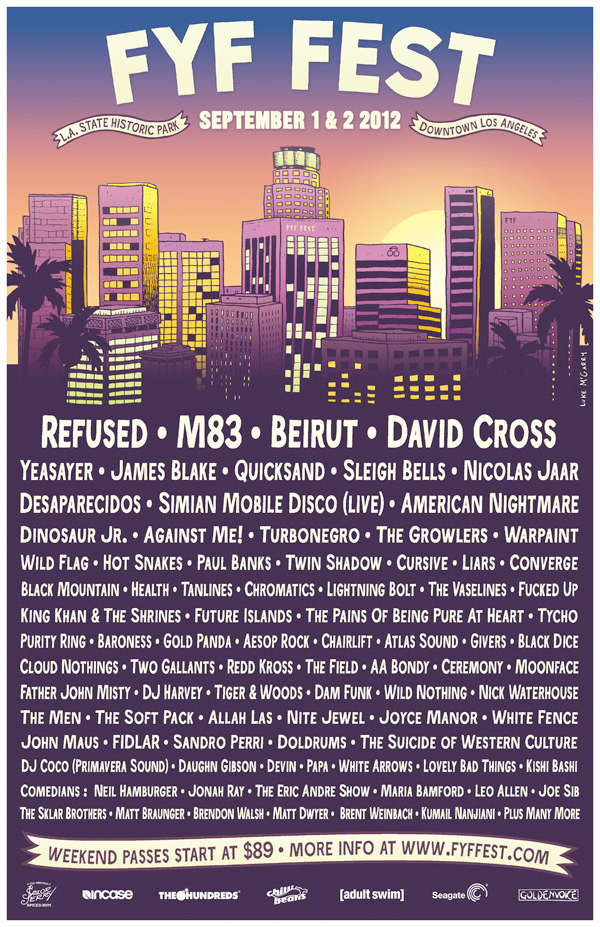 Just got back from a late dinner with legendary skateboarders Jeremy Klein and Per Welinder (with Scotty and Benjie in between) at Park's BBQ. As you may know, well, should know, Per founded Birdhouse Projects with Tony Hawk (and also stunt-doubled for Michael J. Fox's skating scenes in Back to the Future!). Jeremy, of Hook-Ups fame, has proven the greatest Korean BBQ partner ever. Talkin' politics, Stroh, and maybe some work stuff thrown in there, just so we could feel grown-up and responsible.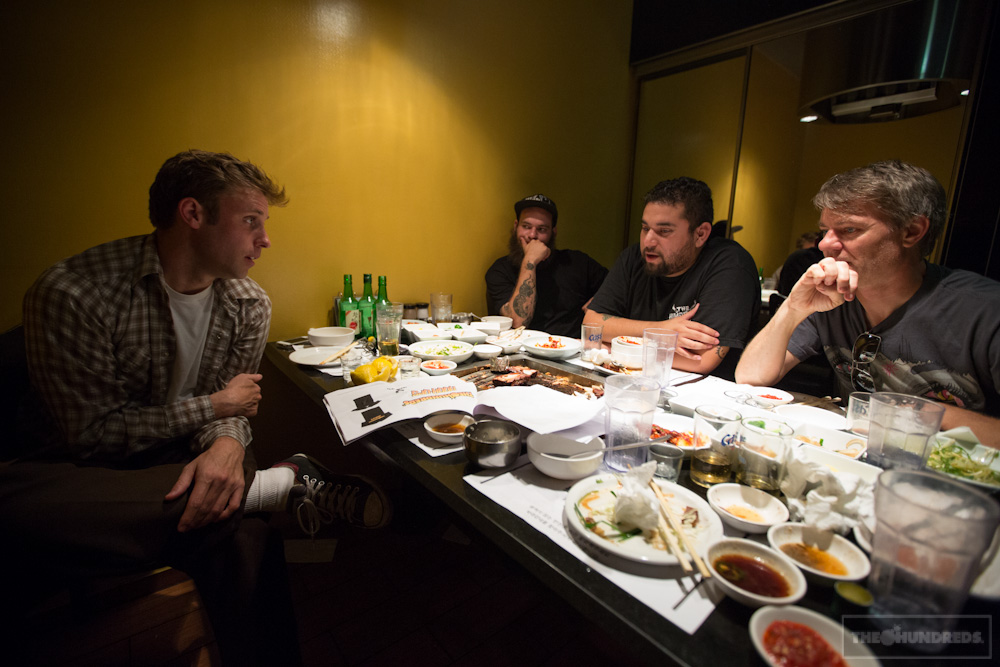 by bobbyhundreds