Inspiration is everywhere. And inspiration is everyone.
Whenever I get asked that question in interviews – "Where do you find inspiration?" – I always have trouble with it. Inspiration isn't something you necessarily go out there and seek; if you're prone to it, and open, it always finds you. And for me, it resides most viscerally and shines the utmost brilliance within people. I've been inspired by parking lot attendants to world-class artists, 3-year-olds to rockstar chefs. And then I'm totally inspired by photographers like Amanda Demme.
In this life, she's a photographer and a mother, and widow of famed director Ted Demme. But in the several existences prior, she was a music supervisor (Garden State, Mean Girls), a manager (Cypress Hill, House of Pain, DJ AM), club impresario (Teddy's, Tropicana), director, graphic designer… Demme is a woman of many hats. (No, really, as in she also makes hats).
One of which she wears today. It's broad and masculine, and the brim swoops far and low like a shade tree casting the rest of Amanda Demme in obscurity. She prefers that nowadays – the mystery and the cloaked intrigue. She did enough of the publicity tour in one of those previous lives, the Hollywood life.
I'm not sure if she was always like this, but she seems to cling onto the past, particularly a history that was never necessarily hers. Demme's just drawn to old things, artifacts, and preserved decay. Her studio is not so much a museum as a frozen excerpt of a sad and distant time. It also seeps into her work, the subjects lost and forlorn, imbued with this dank and heavy tone. I tell Amanda that I just can't see her work as photography, but rather a sort of painting. She's not documenting as much as creating a situation and an emotion. She's framing that window into the subject's life, but she also puts that person in that situation and fabricates their impression. From a club doorgirl in the past to a photographing storyteller in the present, I remark that it's as if she's playing God.
"No," she flatly denies. "I'm more like the Devil."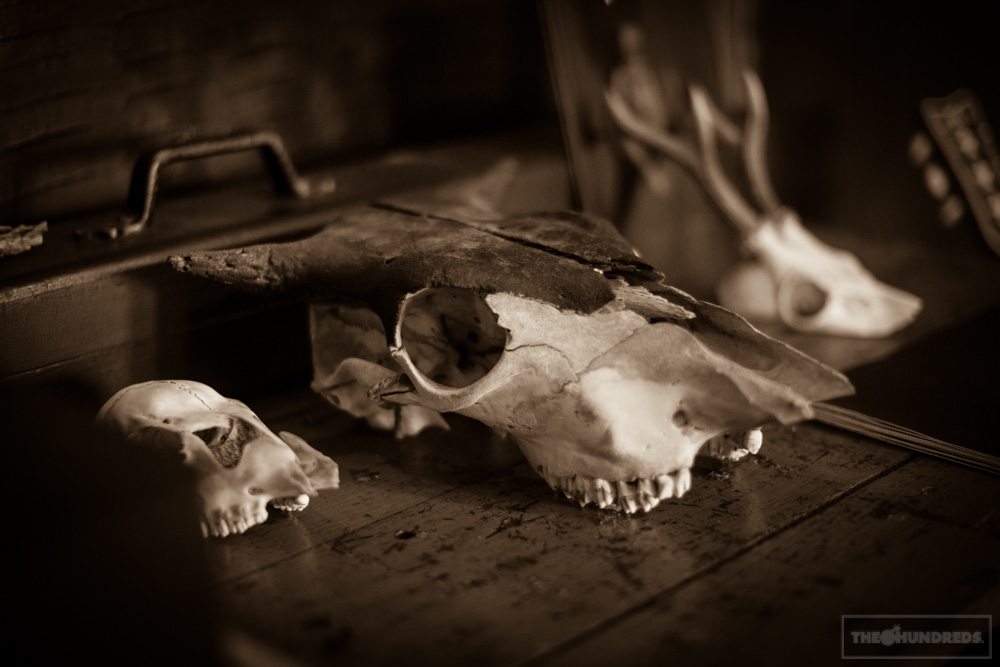 Amanda Demme didn't pick up a camera until three years ago. In that time, she has found love and a new life in it. And become quite remarkably good, recognized, and respected for her photography. Her solo exhibition is currently on display at the Obsolete Gallery in Venice.