Dave Choe was on Rosewood Ave. this afternoon, he had just come around the corner from checking out his new show with George Thompson at Known Gallery. He hasn't changed his clothes in a while, I'm assuming. "Maybe I'm Charlie Sheen," he says, considering he's bagged with his own series of addictions and slept with all the same girls Charlie did. The only difference is Dave's not married or in a relationship, so I guess it's not that scandalous?
That's Joe To with Dave. Joe is the greatest artist known to man, but so are most of Dave's friends…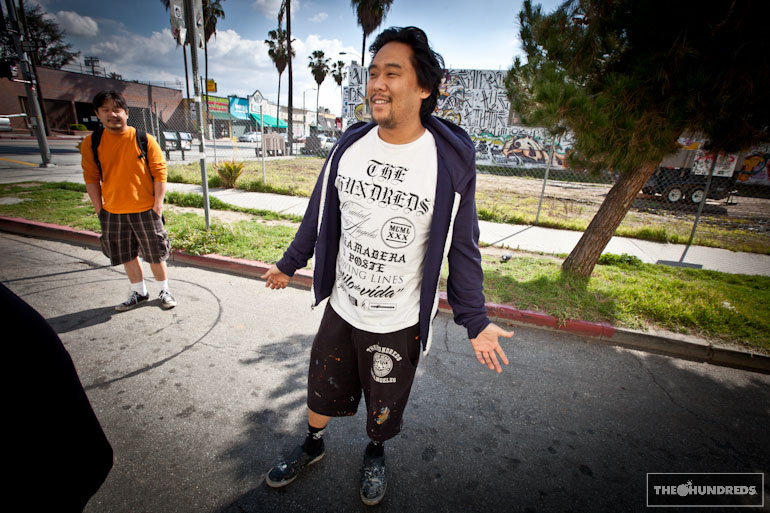 …like Takashi Murakami, who spent the day with Dave at his studio this week.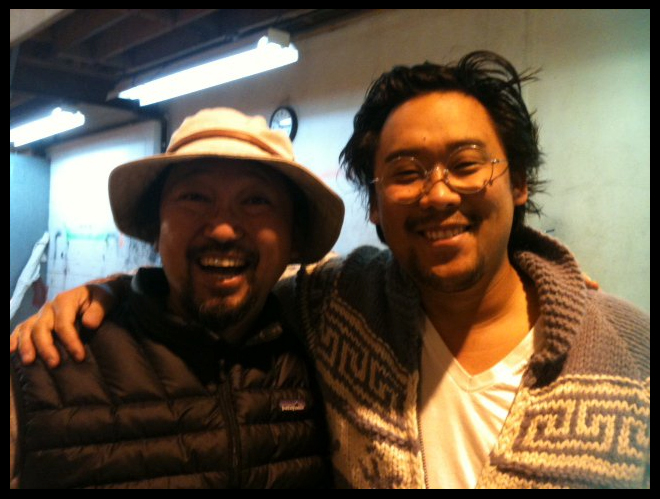 Speaking of Dave's addictions, gambling is perhaps the most prominent. Which is a perfect lead-in to announcing our new The Hundreds DICE that you can buy right here in our ONLINE SHOP.
by bobbyhundreds