At first, I hated the Kanye show. "I can't even see him," I complained out loud. "All I see are the kids in the pit!" If you've attended the Saint Pablo tour (and had as bad of seats as I had), you know what I mean. Yeezus sails in on a levitating stage that's lit from below. The effect is one of a UFO, tractor-beaming earthlings. Frat boys and fuckboys swarm under the warm bath of light, bouncing around like popcorn in a pot. Kanye is enshrouded in the dark above, a dancing shadow tethered to a square. Squint hard and maybe you can make out a silhouette.
It takes a few songs to get it. This is the point. Kanye West turns 40 next year, more than double the age of most the kids in the room. For someone who drives youth culture, he no longer looks or moves like a cultured youth, so let's shine the spotlight on whom that really is.
—–X—–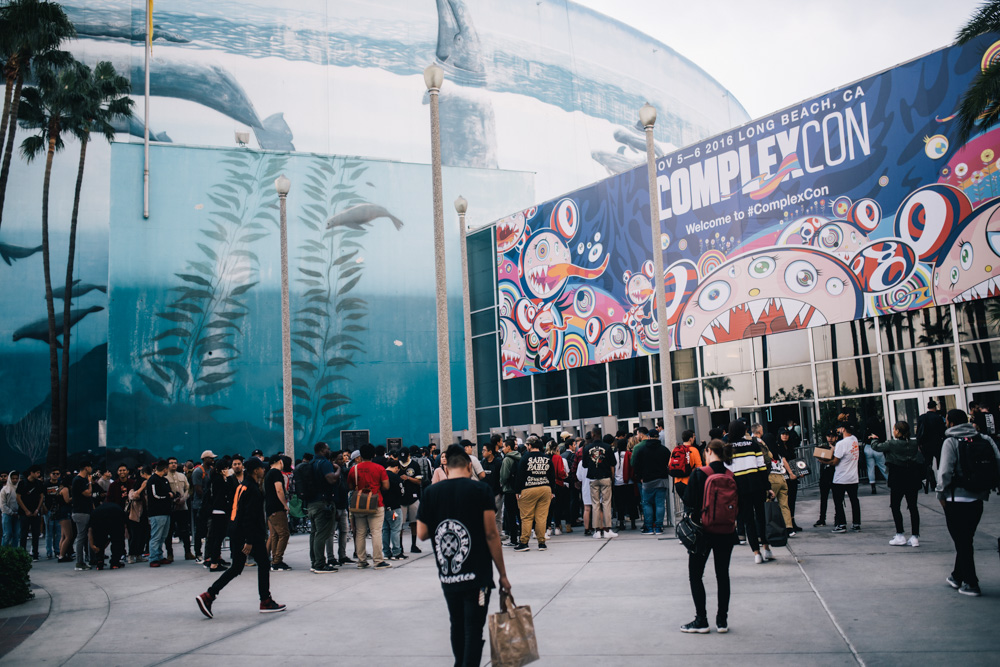 Back in January, Aaron Levant (of Agenda Show) approached us with an idea. It was called ComplexCon, and in conjunction with Complex Magazine, the 2-day event would be "like Agenda, but Comic Con, with Ted Talks, consumer-facing like Yo Hood, and some live music." I was confused. All I heard was, "music festival," but this was myopic. Like most everyone who doubted and hated the concept (admit it, we all did at some point this year), I couldn't appreciate the larger picture. I didn't understand ComplexCon, because there'd never been anything like ComplexCon before.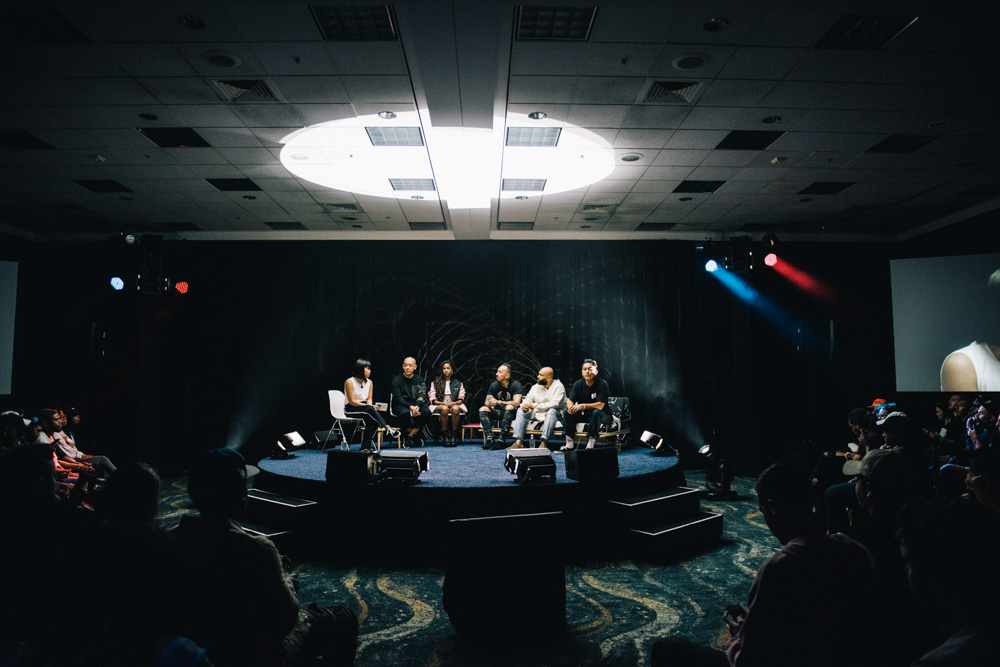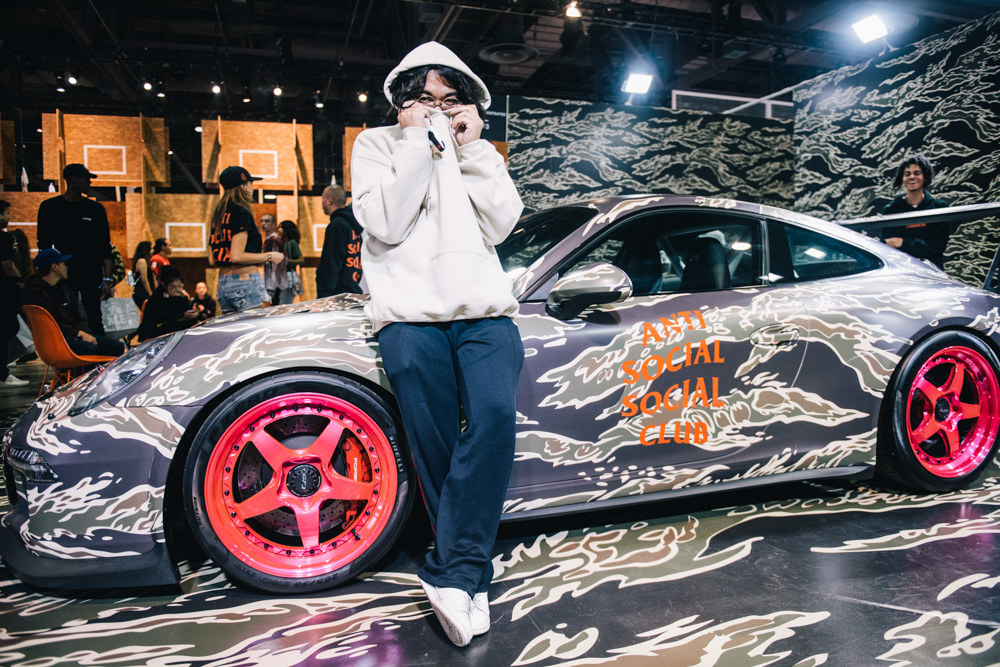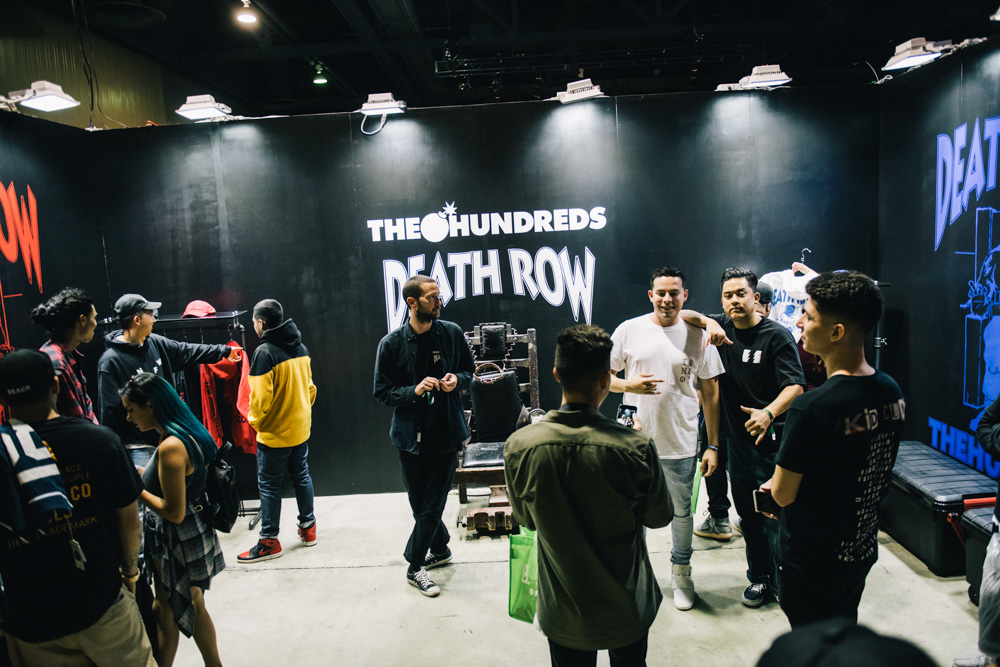 The first ComplexCon opened its doors in Long Beach this past weekend, and by all accounts, was a smashing success. Lines of kids braided together around virtual pop-up shops, unspooling out the convention center, and down the street. Neek and Nike stole the show, eclipsing even Bieber merchandise, a Pharrell appearance, and a real-life Takashi Murakami. We were there, debuting our Death Row collaboration, and made our money back within the hour. Daytime panel discussions blew the doors out—standing room only. I was on the "Future of Streetwear" panel with Chris Gibbs (Union), Jeff (Staple), Vashtie, and Rob (En Noir). This was also my moment to sneak-peek the streetwear documentary, Built to Fail, I've been working on for the last five years.
In our streetwear discussion, I said "the next big designer is some 13-year-old kid, tired of all the mainstream trends, designing T-shirts in his/her mom's basement." Every generation of street fashion ignites with the same flame. Young people, disenchanted with the prior class's hand-me-downs, respond with the anti-. Those kids develop their own chapter of brands, which eventually foams over into the mainstream. Art segues into commerce and dreams crystallize into big business.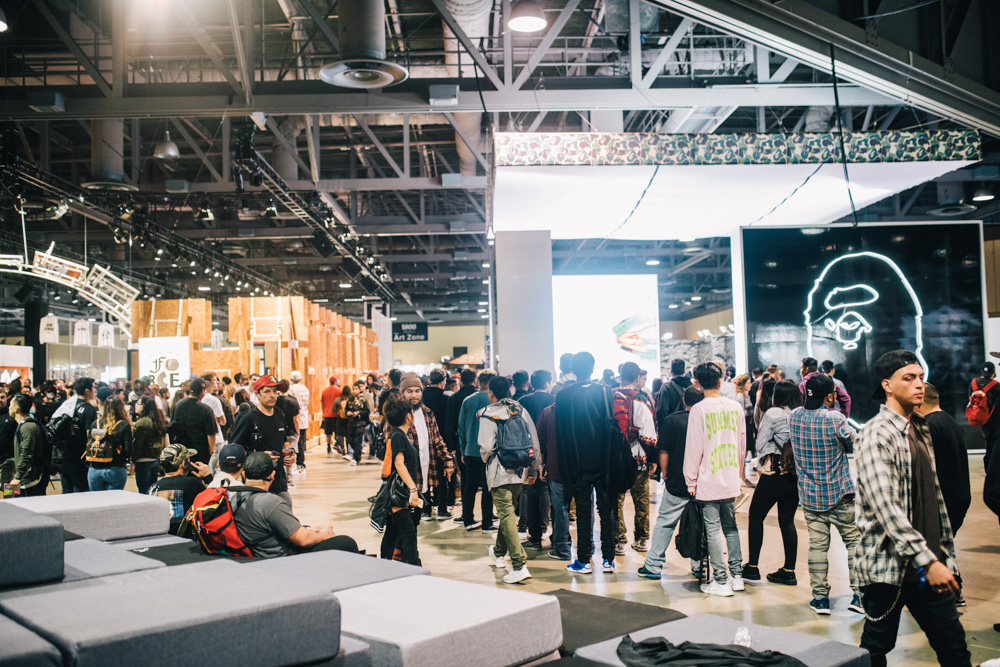 The failure of the action sports & streetwear industry is that as it matured, it refined the process down to a formula, combing out all the seeds of inspiration. Instead of questioning itself, breaking the rules, listening—and adapting—to the youth, the industry got comfortable and built a fortress around its business—shutting the kids out. Grey tradeshow mornings exemplify this. Against the dull backdrop of elevator dubstep, cool dads stand in front of their booths with coffee and order sheets in hand, small-talking about industry woes and the hot new brand to hate/emulate.
Why are the tradeshows restricted from the kids? Why insulate brands from the community that supports them (Of course, the routine is in place to coordinate sales a year out from delivery. But, does that even make sense when fast fashion and hashtags cycle trends bi-weekly?)?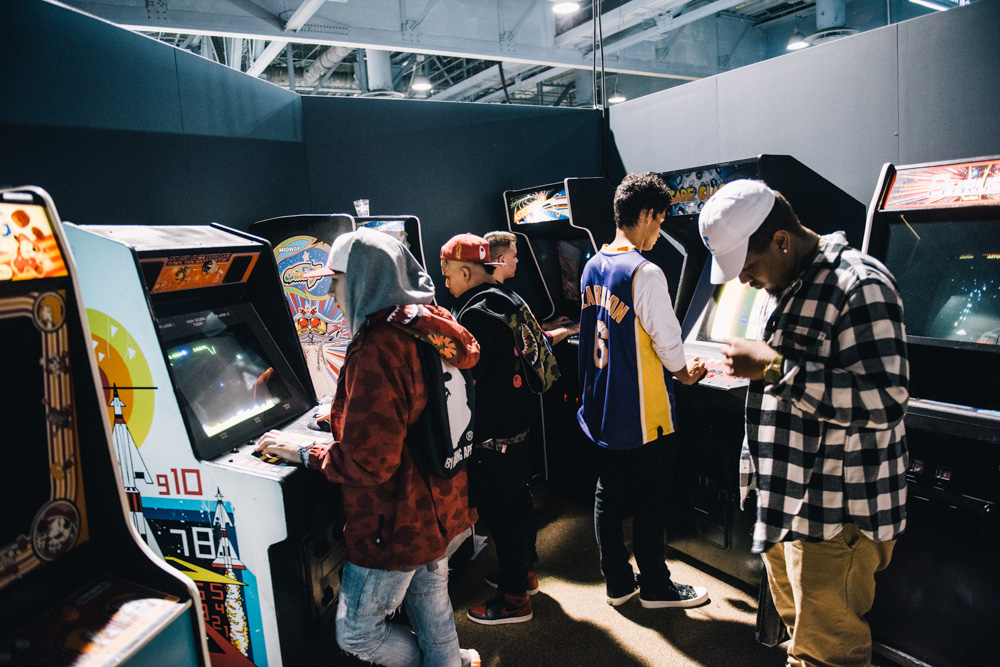 What the industry didn't foresee was that the youth would respond holistically this time, and oppose this system altogether. First, the Internet changed the way we market and communicate our story. Circumnavigating publishing strongholds, blogs (then social media) broke the walls between owner and consumer. Next, e-commerce takes a sledgehammer to retail, as the customer steps over wholesale and buys direct from a brand's Shopify. Now, thanks to ComplexCon, kids are dismantling the fences between themselves.
To my previous point about that teenager in the basement, Chris Gibbs added, "and there are thousands of other 13-year-olds out there that feel the same way." Once they discover they're not alone and join forces, it'll incite the next wave. ComplexCon's power resides in bringing the kids together, a cultural cornerstone that brands abandoned long ago, somewhere amidst P.O.'s and press releases.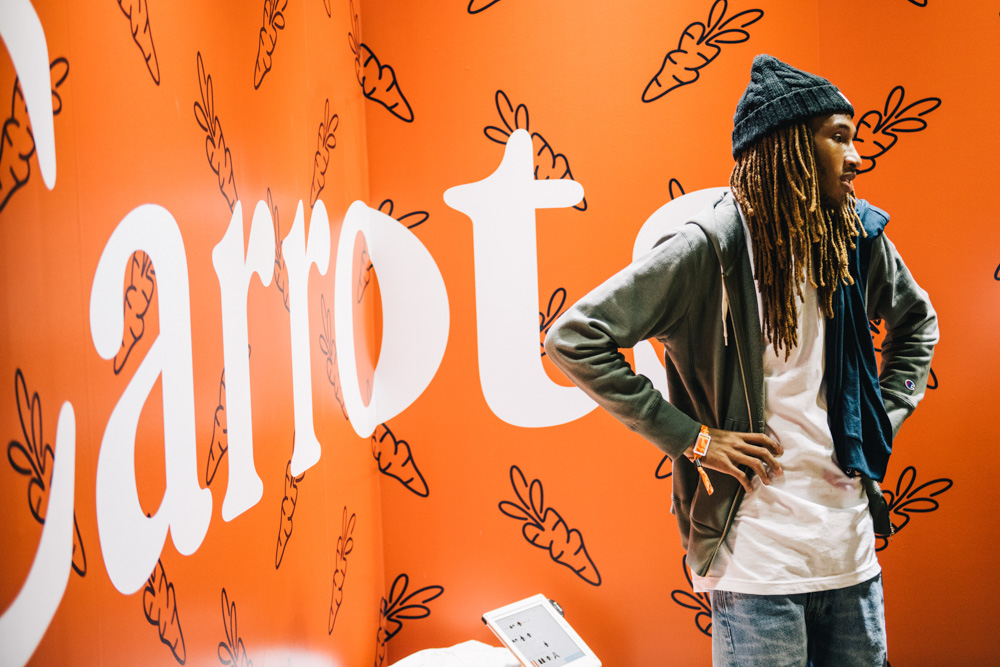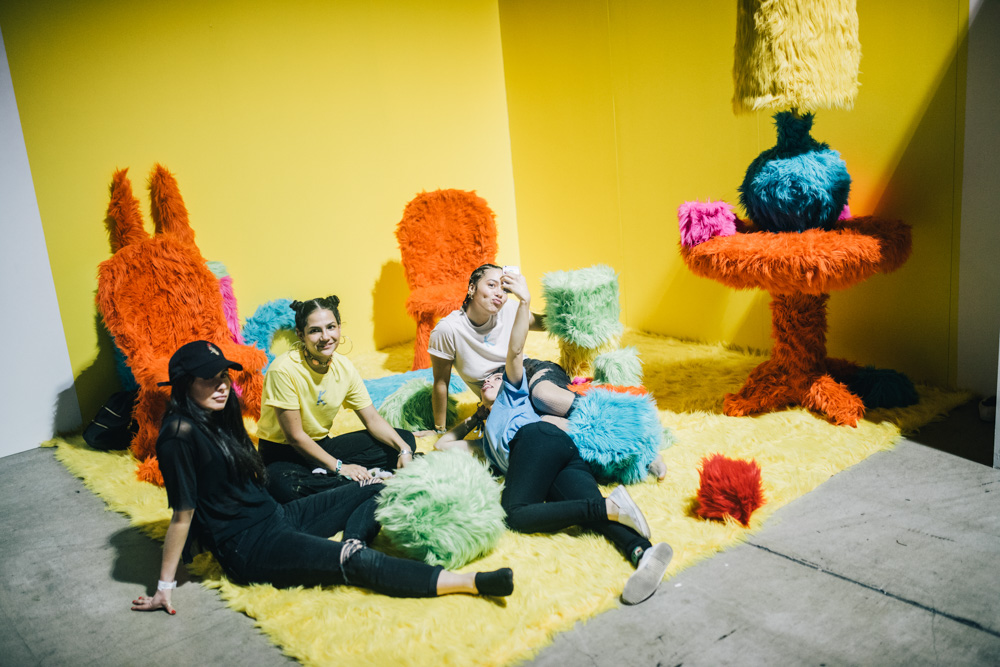 Young people aren't watching live music like they used to. Movie theaters are shuttering. Once a teenager's watering hole, the American mall is a ghost town. So, a spectacle like ComplexCon is a stage for men and women to dress in their Yeeziest sneakers and be considered outside of a phone's window. You can argue there's no culture in consumerism, but like Fairfax, the interests draw the youth together; now, they're not alone. The resulting conversations lead to movements that change the world. Now, imagine ComplexCon twice a year, quarterly even. ComplexCon New York, ComplexCon Houston, ComplexCon Jakarta, Indonesia.
So, what does the "future of streetwear" look like? ComplexCon.
All I see are the kids.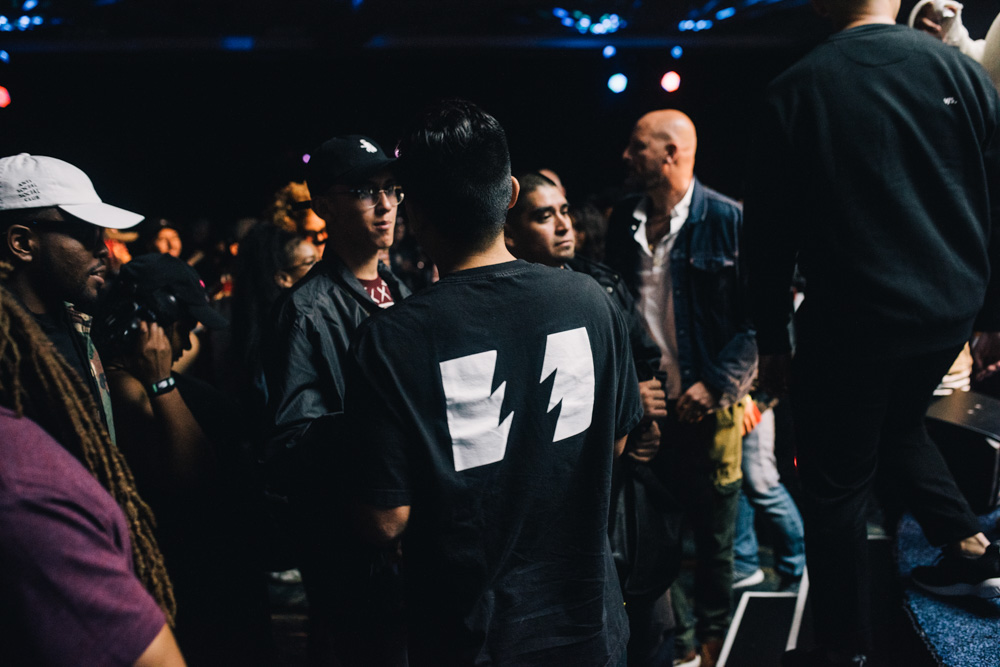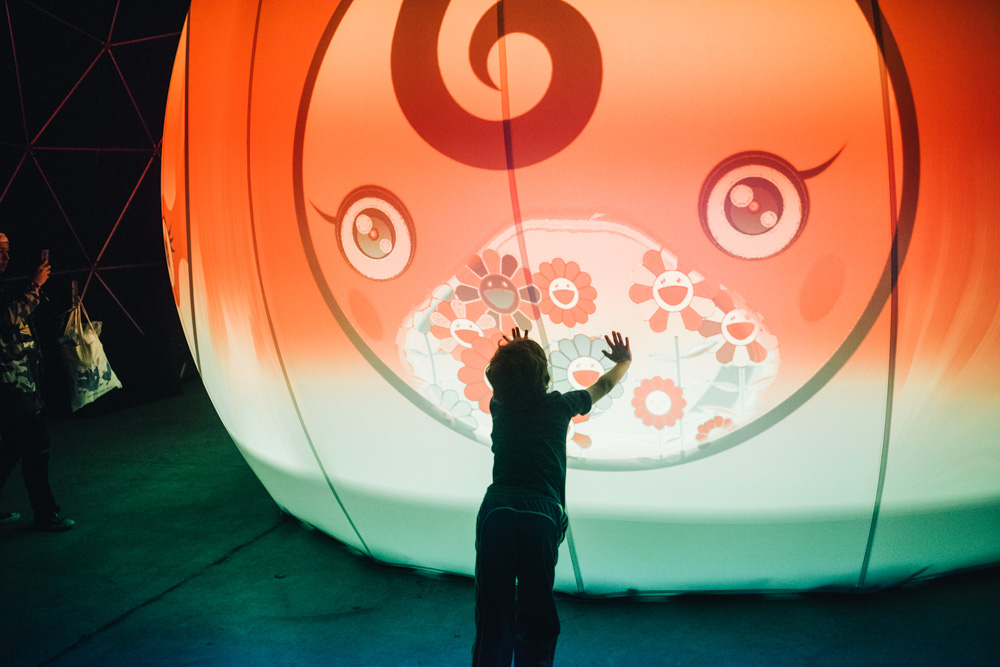 ***