The '80s had this strange obsession with cartoon mascots, to the point where the characters could grow larger than the brand. Chuck E. Cheese, McGruff the Crime Dog, Domino's The Noid, Spuds Mackenzie … And then there was Smokey the Bear, whose entire objective was to stop forest fires. I'm not sure why forest fires were such a widescale and prevalent concern in America at this time, next to AIDS awareness, earthquake drills, and the Nintendo Contra code, but we were all keenly aware that "Only YOU Can Prevent Forest Fires!"  Smokey then underwent a PR makeover, re-drawn with friendlier, exaggerated eyes, but more importantly, he dropped the "the."  Just Smokey Bear now.  It's not Mickey THE Mouse, dude!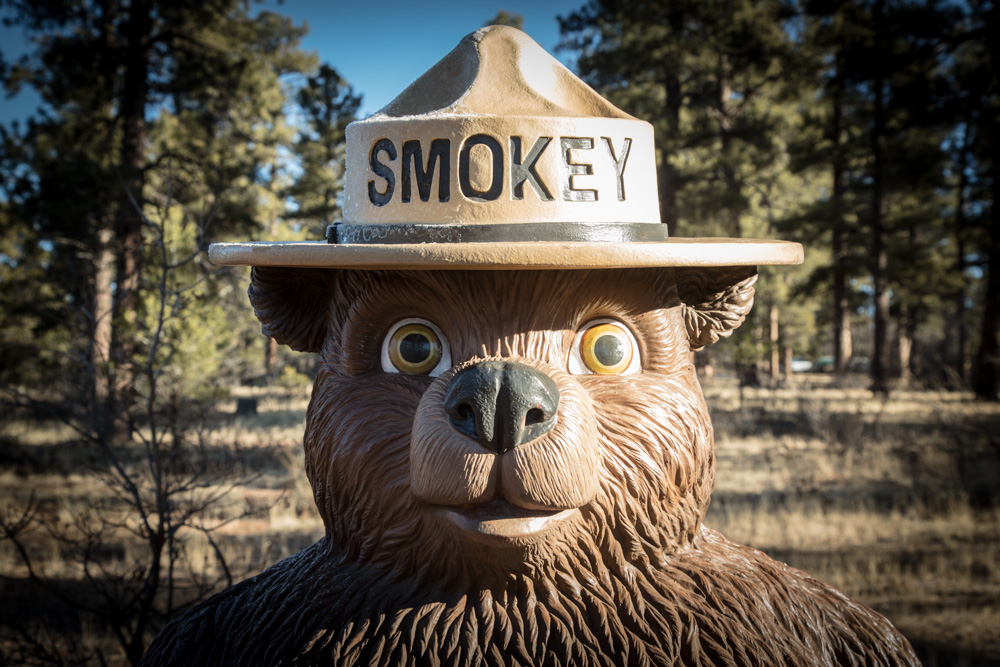 And after all Smokey's been through, preventing forest fires, parading around shirtless in his skinny jeans and shapely pecs, the Horndawg humiliates him and tears his crotch open in the process.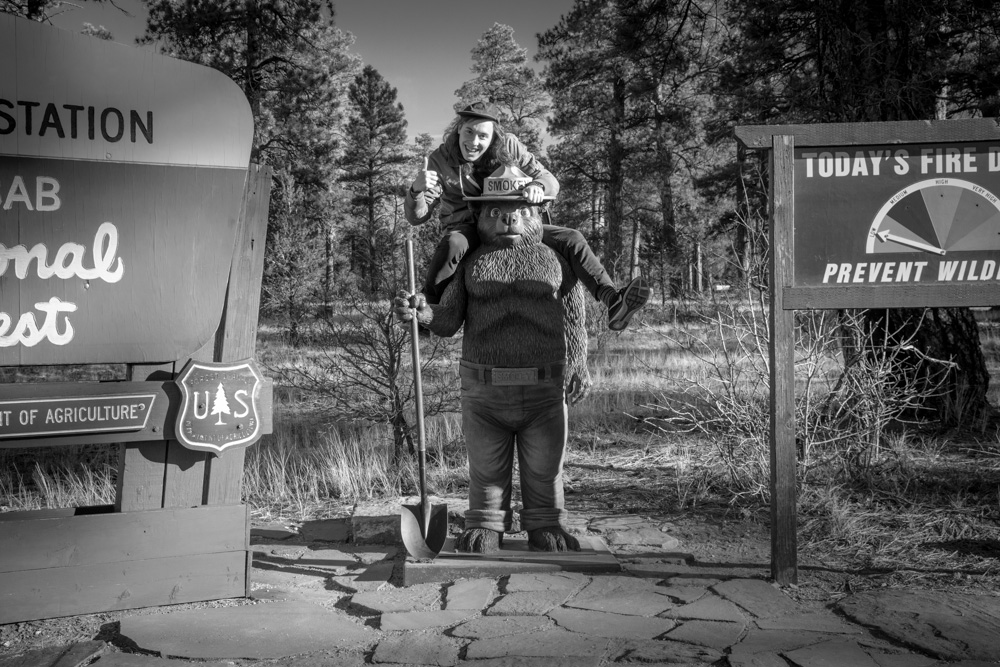 I haven't been to the Grand Canyon since I was a kid, and even then, I was barely paying attention. Some of the guys in the crew hadn't ever been at all. So we had no idea what to expect, and the older and the more Internetted and the more jaded we've gotten, we figured it'd probably be cool, but just hovering around whelming.
So we crossed the parking lot and navigated through a scattering of shrubs, and then the world opened up – revealing the most complicated and beautiful painting we've ever seen.  It went on for generations in all directions, half split between blue shadows and red rock.  The Grand Canyon is nothing that can be captured in photographs or explained on video.  It's not visual art, it's experiential. Now I know why people travel from all points of the earth to come here.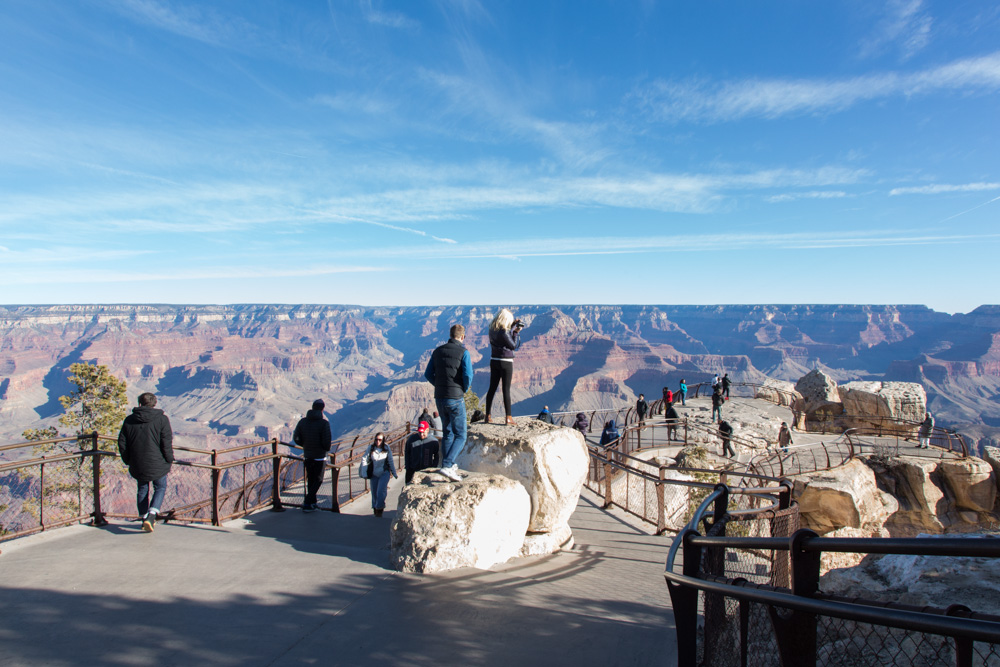 As the morning moved on, so did the event.  The light migrated, the contrast thinned, the colors washed against the next, and it was like seeing a different Grand Canyon all over again.  All for just a $25 parking lot entrance fee!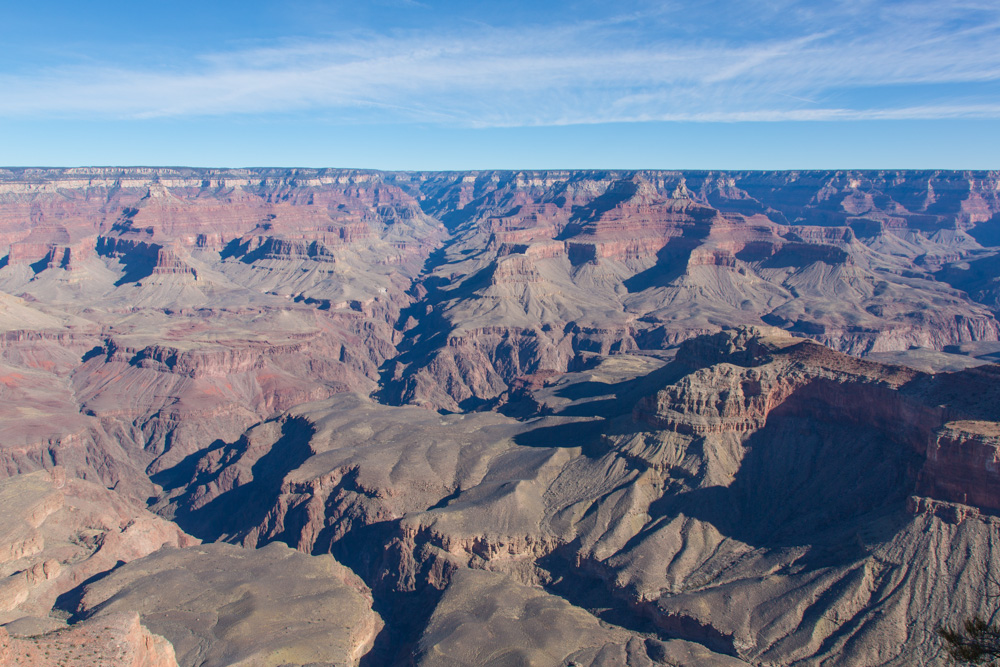 This is us.  The Horndawg (and his other natural wonder of the world), Patrick, Heavy, Marco Hollywood, and Alfred: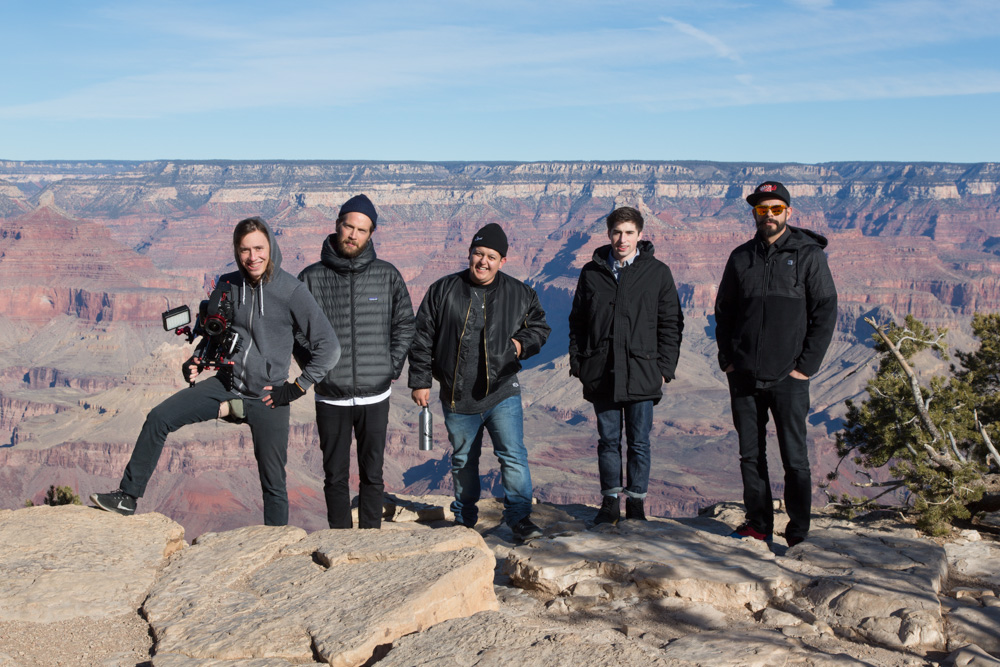 Needless to say, we were blown away by what we witnessed, and you should see it (if you haven't). This is the "You had to be there" of National Parks.  I'll put it like this. Instagram filters make this place look worse.