As I walk through the Valley of the shadow of Hayes, I will visit Huf's second location. Primarily focusing more on the footwear side of things, Mega and Ron De Niro holdin' Huf's Hayes Valley shop down.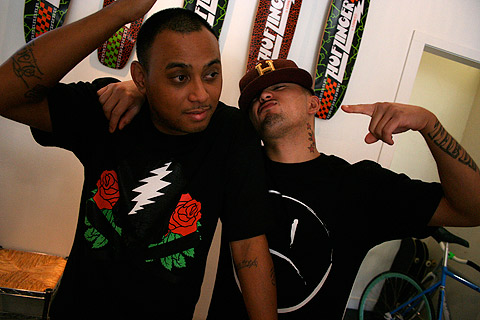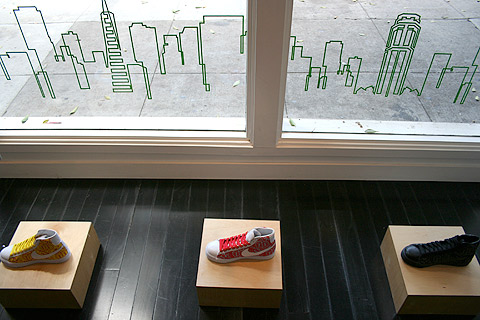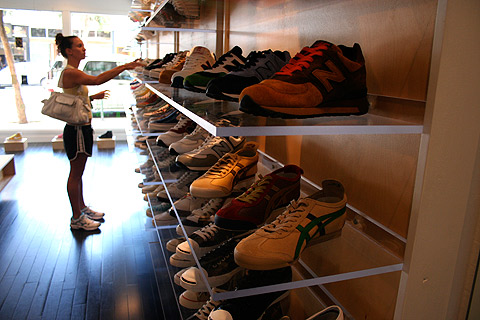 Next, we headed over to San Francisco's Japantown, to visit the Fatlace store.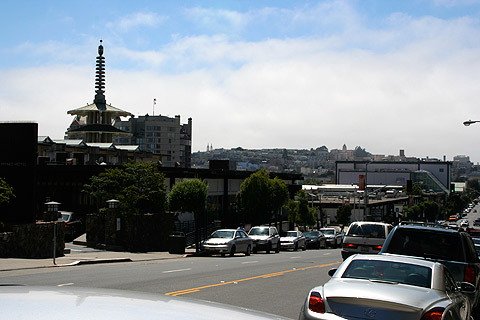 The Fatlace website has been a cultural hub for years, and now it's a beautifully designed boutique stocking the likes of Edwin Jeans, Hellz Bellz, and Mackdaddy. The store just opened its doors recently and we were super impressed with the buildout. Good job, Mark!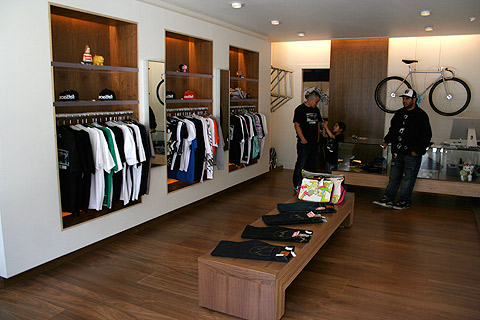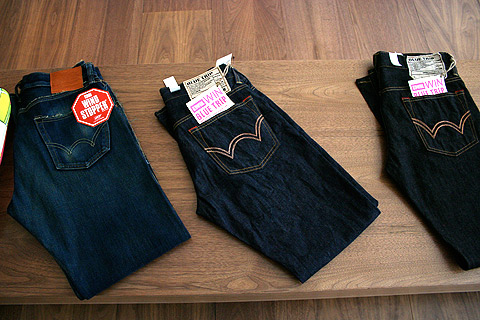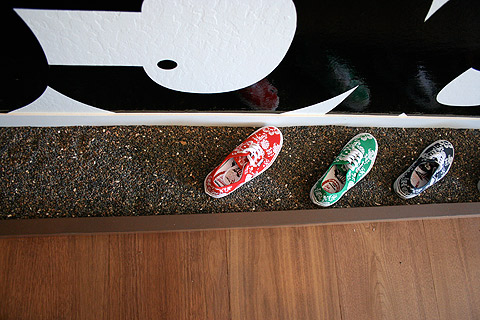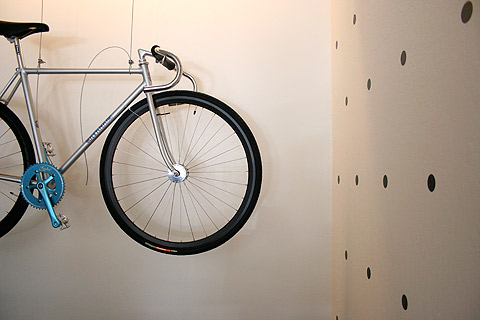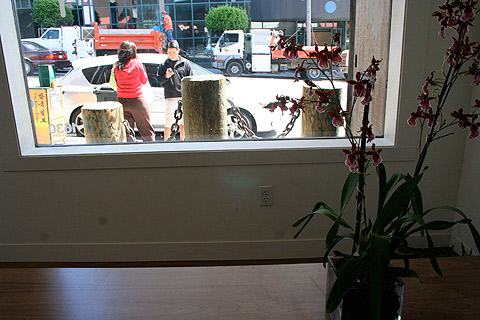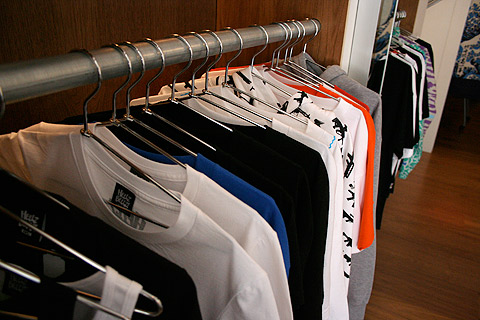 Geoff's daughter, Zion Marley, is absolutely nuts! Fatlace needs to make her the mascot already. Plus, she's infatuated with Adam Bomb. Deadly combo.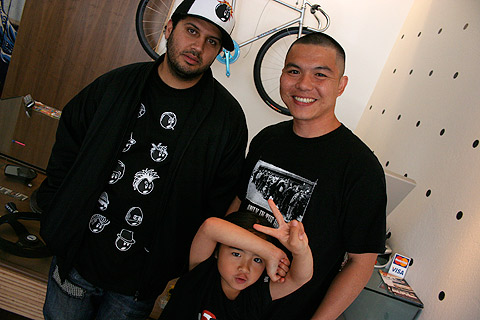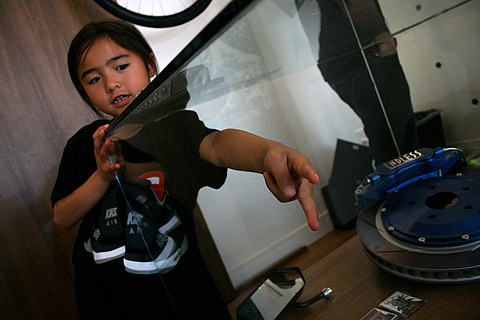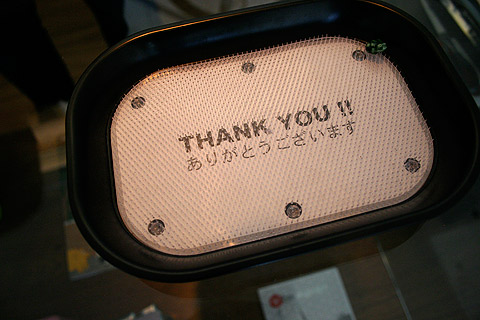 Next door is the Super7 shop, which is essentially a roomful of visual craze.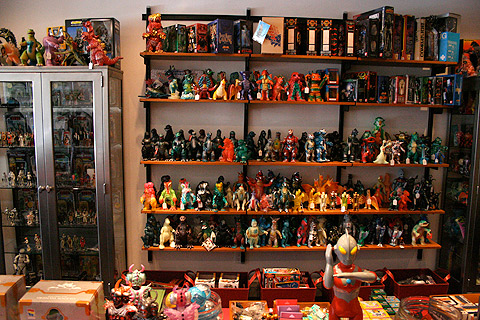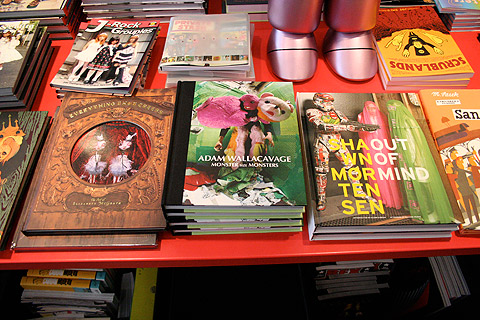 Filled with all kinds of dope books, rare action figures, and some of the worst customer service I've received in a long time. I'm pretty sure if it wasn't against the law, the register girl would've really liked to stab me in the face for asking her a simple question. Unfortunately for her, it IS against the law, so she had to resort to cold demeanor and torpedo-shooting eyeballs…
…Hey! Kinda like this robot: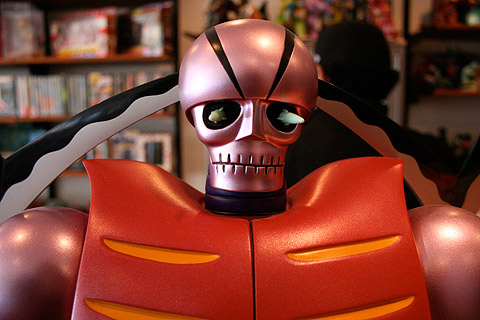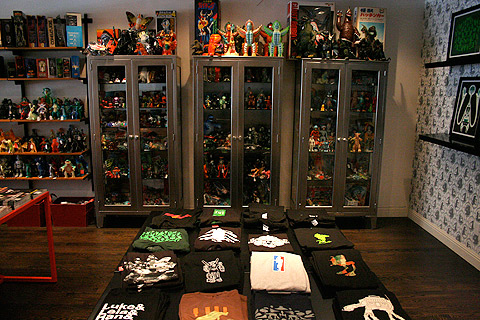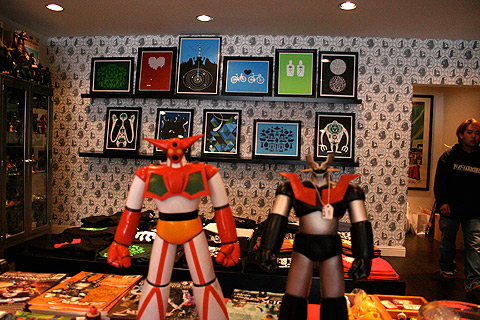 Down at the White Walls Gallery, Saber's "Close Encounters" show is preparing to close. So if you haven't checked it out already, make it down there ASAP. Or you can just be lazy and look at these photos.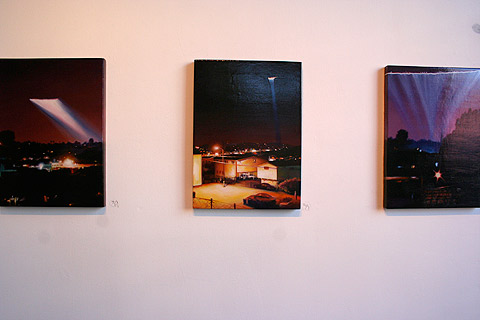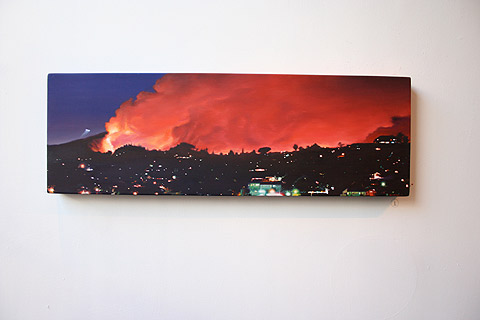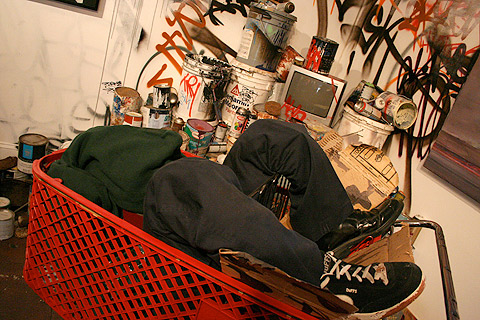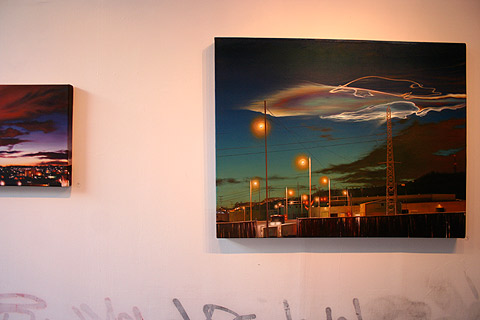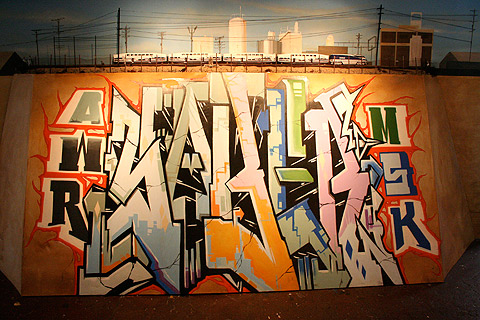 Charlie Hustle aka E-Bonics aka 40 Fonzarelli aka The Ambassador of the Bay aka The Ballatician aka 40 Belafonte aka E-Pheezy aka Fortywater aka E-4-0 aka Earl Poppin' His Collar aka E-40 WAS SITTING BEHIND ME ON OUR FLIGHT HOME.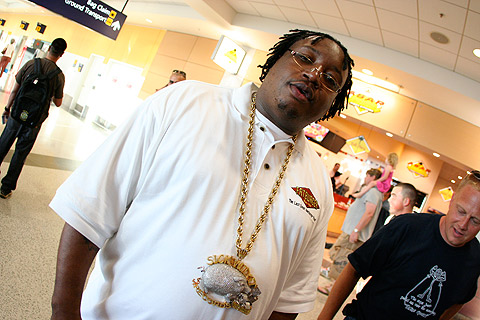 by bobbyhundreds