Carter stopped by. Flossing his new logo, courtesy of RETNA.. who also designed his new album, The Carter Family Reunion(with the help of Mike Reese).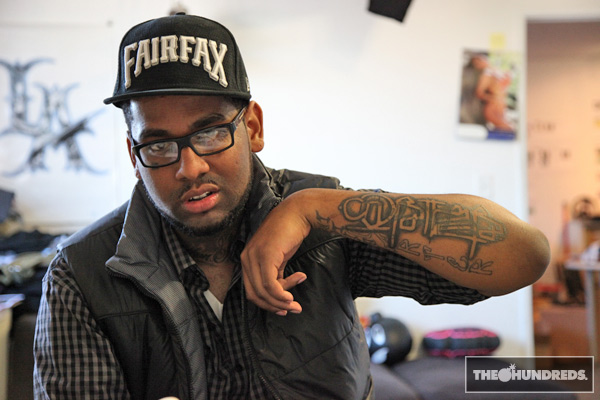 Today was fruitful because I actually spent its entirety drawing and designing, something that I have to fight for these days. The drawing was just a warm-up, but the Sharpie's the real deal. Won't be coming out for a while though, hold your horses on that one.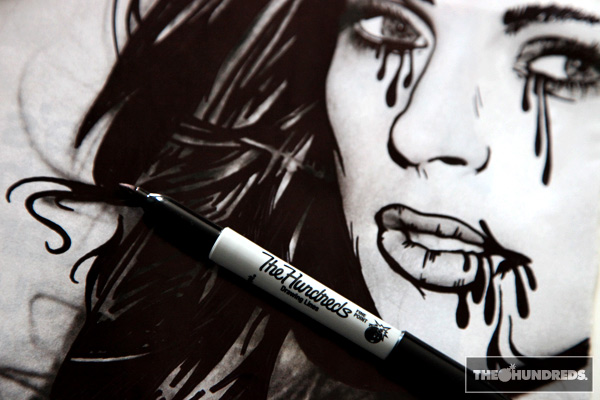 Speaking of previews, we just dropped our Spring 2 delivery, but here's a peek at some work from the Summer collection. Over a year ago, we worked on some more tees with Steve Nazar, and this was one of the final results. Just for old time's sake, had to have the man himself resurrect Thrilla.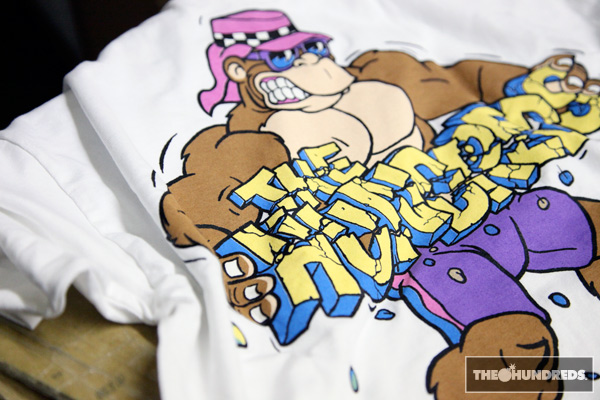 And speaking of Thrilla Gorilla, Dave Choe stepped in once more to do us a solid with his signature whale, Munko, x Thrilla mash-up. Okay, that's all you get for now, greedy pig. You'll have to wait a little bit longer to dig on the rest.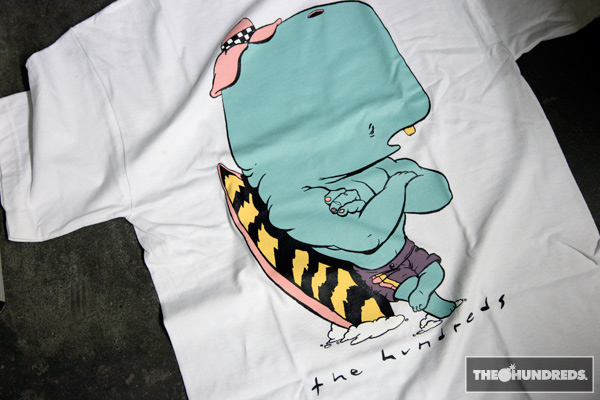 But I can show you a couple tees that will never see the light of day, as long as I'm back here digging through boxes. Like this piece right here, we nixed it as soon as it hit the production floor. Sampled, but never stood a chance.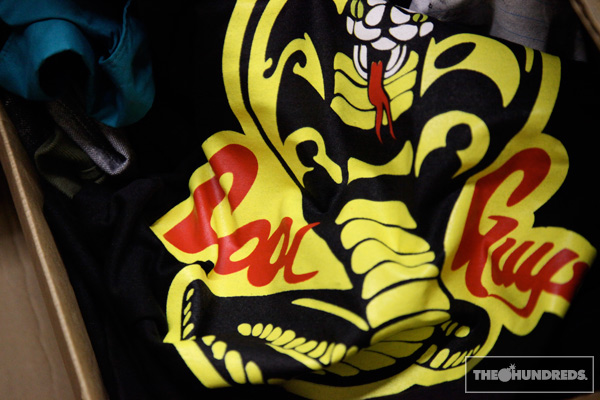 And this one. Actually sampled and shown, but the way business goes, if store buyers aren't feeling it, then more often than not, it gets dumped by the wayside. We have so many great t-shirts and cut/sew apparel that end up in production purgatory.
I was bummed that this graphic got cut from production. It's a tribute to the late, great America designer Lou Dorfsman, who was responsible for all advertising, branding, and logo identity for CBS over his 40-year career. He designed a 35-foot-wide wall installation calledGastrotypographicalassemblage that spannedCBS' cafeteria, mashing up a number of typefaces and fonts out of wood, describing all the available foods. We're such fans of lettering and typography here.. especially in juxtaposition. In essence, that's what our former Nine, Eighteen, and Twenty Seven t-shirts were all about, if you remember them.
The piece was dismantled in the 90s, and apparently there is an ongoing fund dedicated to restoring this great work of art. Dorfsman died in October, so this one was a shout-out to his career and his greatest achievement.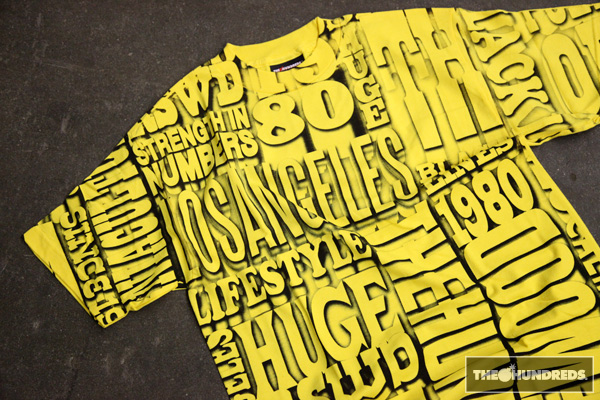 by bobbyhundreds