As I mentioned earlier this week, tonight was Kasina's 10-year anniversary party at the Daily Projects here in Seoul. Kasina was started a decade ago by a certain Mr. Lee, who was Korea's first pro skateboarder. He started selling Girl and Chocolate skateboard products in the rural community of Pusan, but before he knew it, the demand for such hardware and apparel was rising, so he moved his operation to the capitol city of Seoul. Over the years, Kasina has distributed everyone from us to Crooks, LRG to Stussy, DC to Creative Recreation. With the help of local brands like Diafvine and Buried Alive, MAPS magazine, and their general brand network, Kasina is seeking to turn the tide on what is considered cool in Asian streetwear, stealing a bit of the spotlight usually reserved for Japan and Hong Kong. This party was a great way to celebrate the past 10 years, but in a way, it was a foundation for the next 10 years in Korean streetwear. After all, this was the first legitimate streetwear party in South Korea. Ever.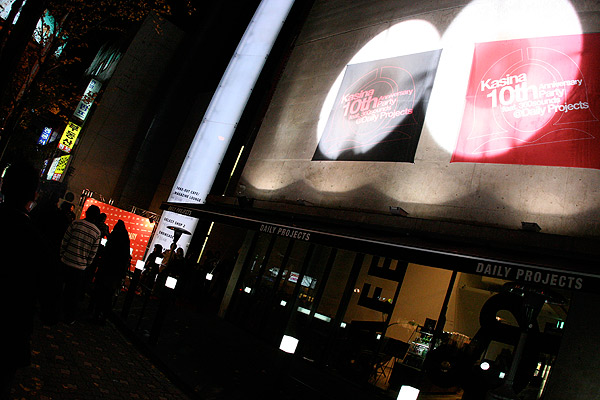 Tony and Inchan get creative with some "hand puppets."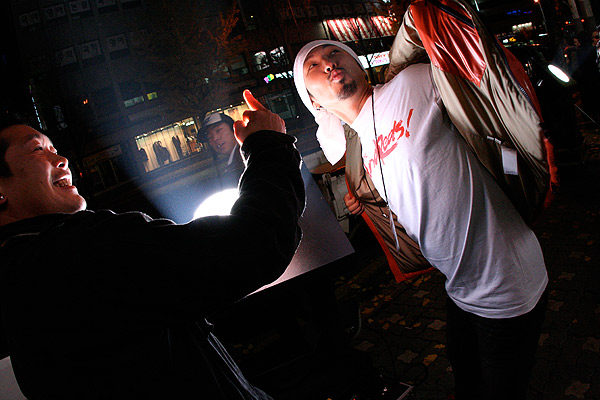 Our new brethren.
Justin..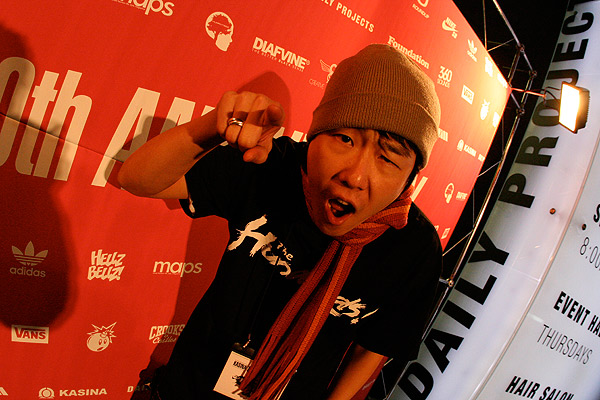 …and Angry Danny aka "Smile."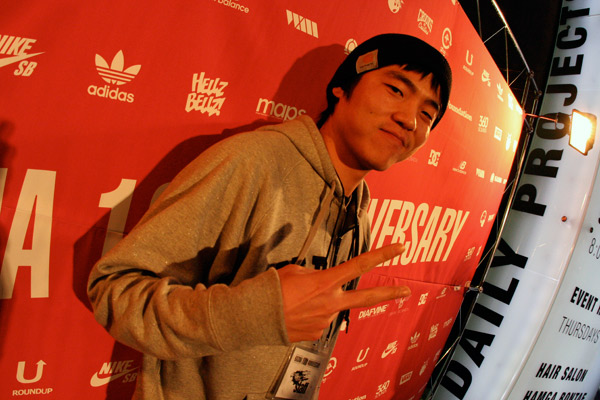 Choooooon showcases Kasina's rich 10-year history in the business.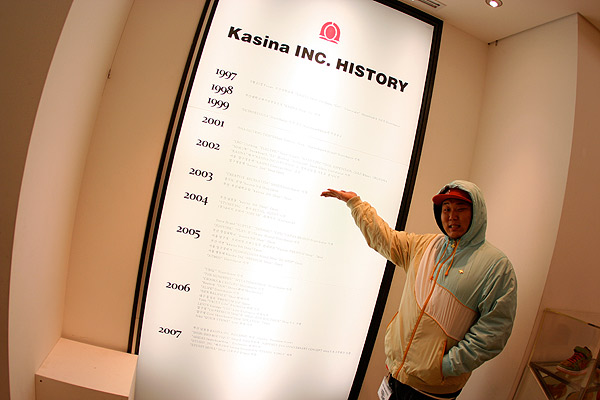 Sneaker Peeker.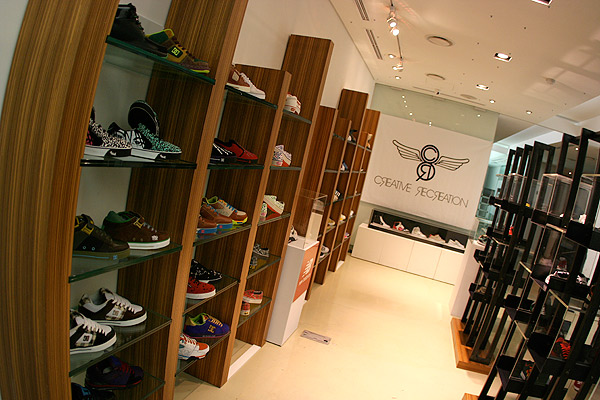 The Buried Alive crew, in person..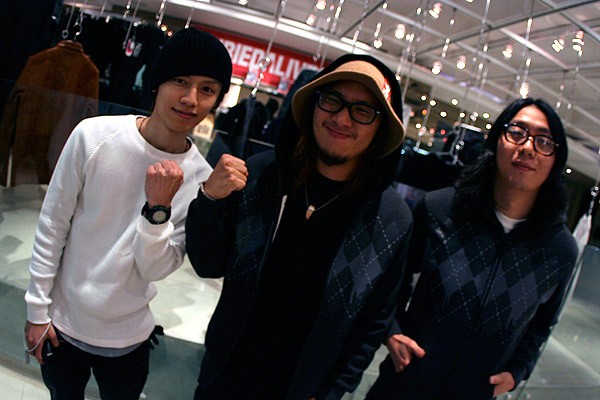 and in product.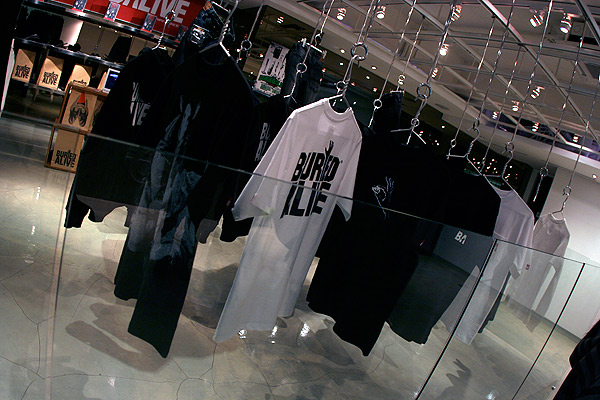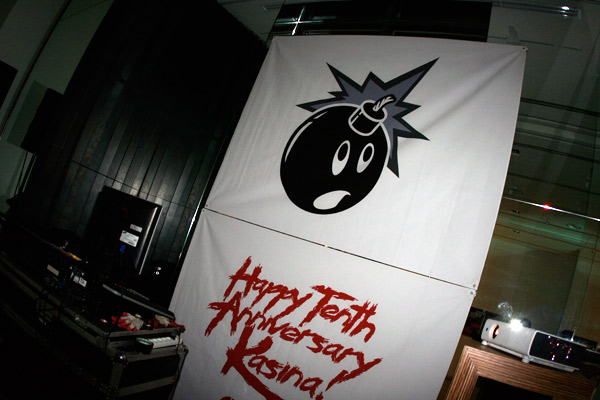 What's Korean and French and black-and-white all over?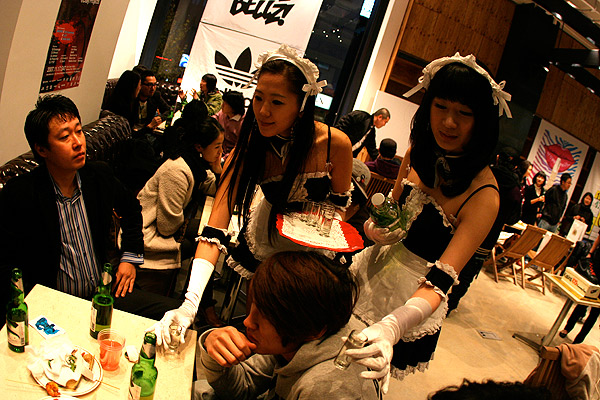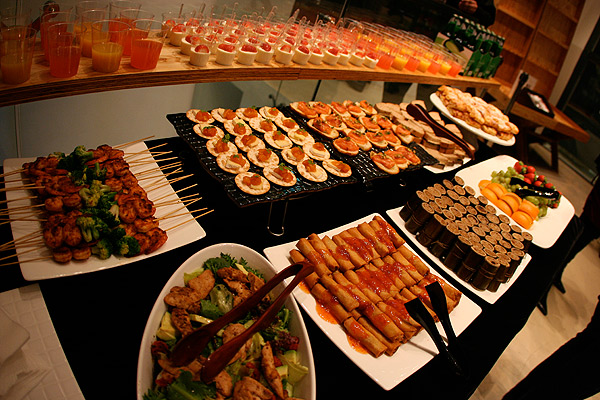 Our man, Korean actor Richard.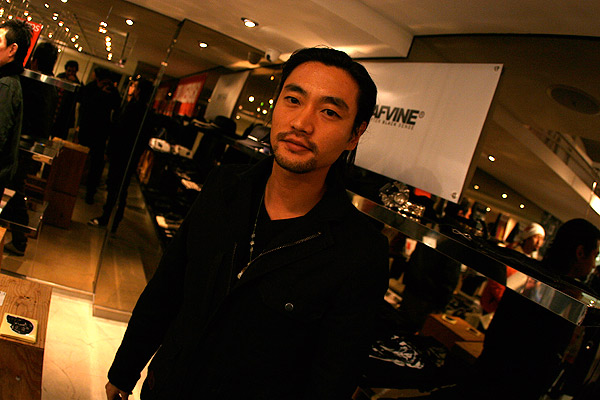 Fit to print.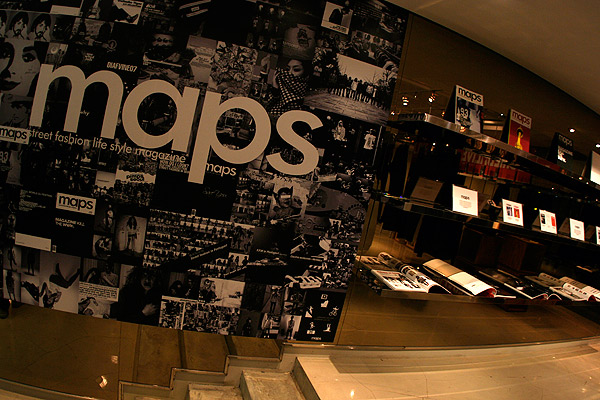 Nike SB made this cake for the party. By the end of the night, it was smeared across the entire VIP room, and on the face of every partygoer. I would've taken pics but wasn't really trying to have black frosting ingrained in my fisheye lens.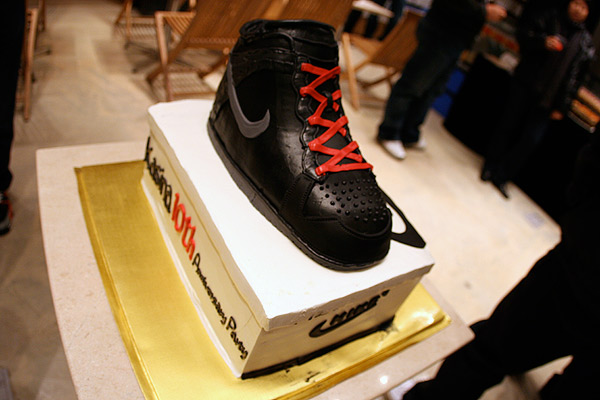 Damien (Creative Recreation), Jino (Hellz Bellz), and Jai (Creative Recreation) absorbed massive quantities of Soju across the street at Mu Dung San before the party, at the party, and probably after the party. Thus: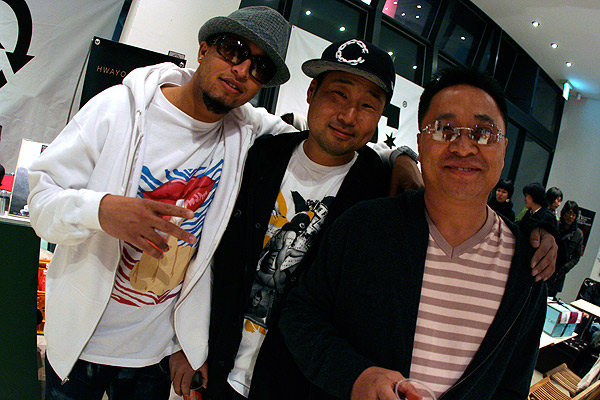 The venerable man of the night, Mr. Lee, with his girlfriend.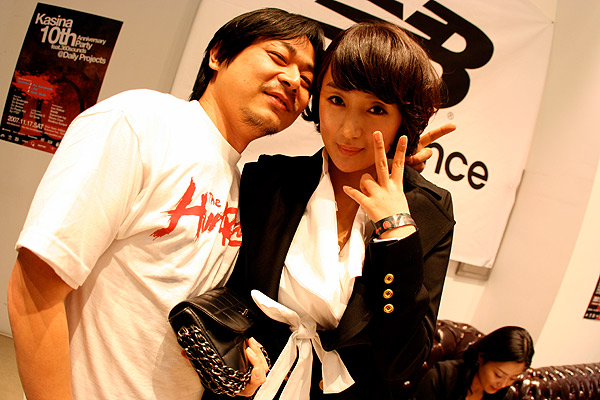 That's not really juice or punch.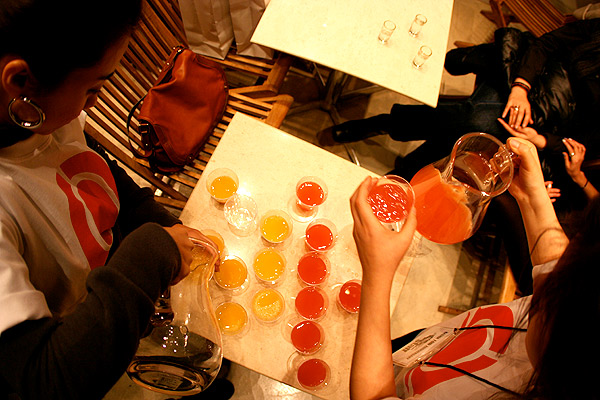 They're not really maids.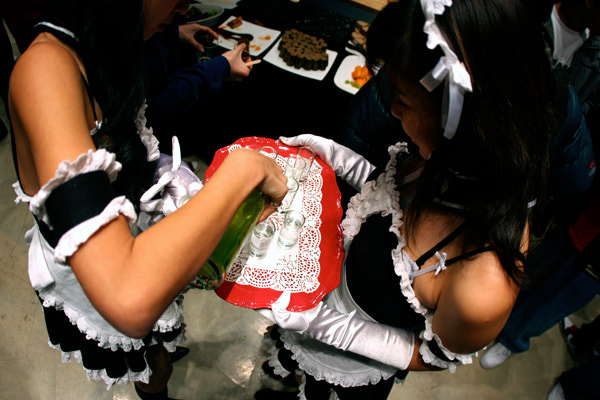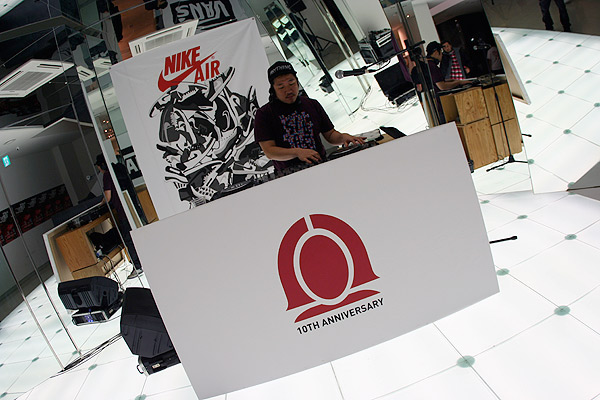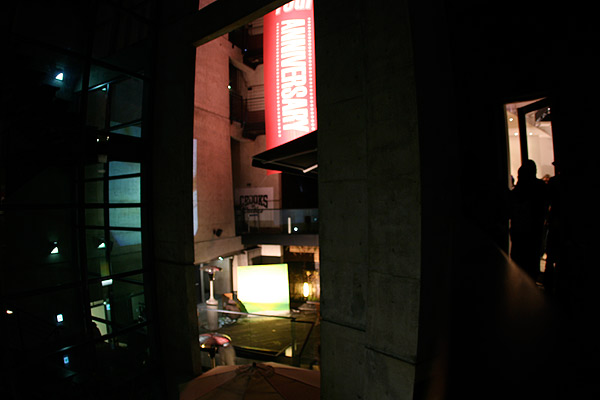 Ben, Damien, and our gracious host over the past week, Tony (Kasina).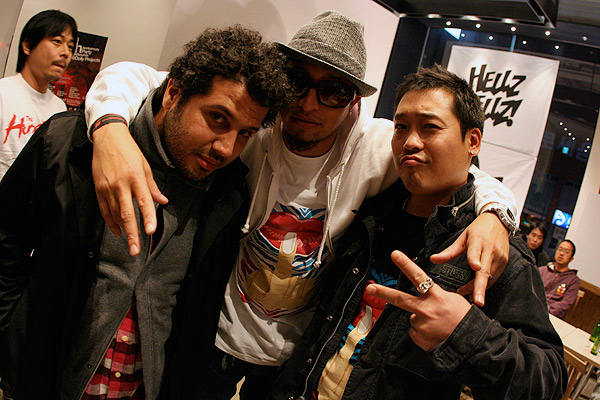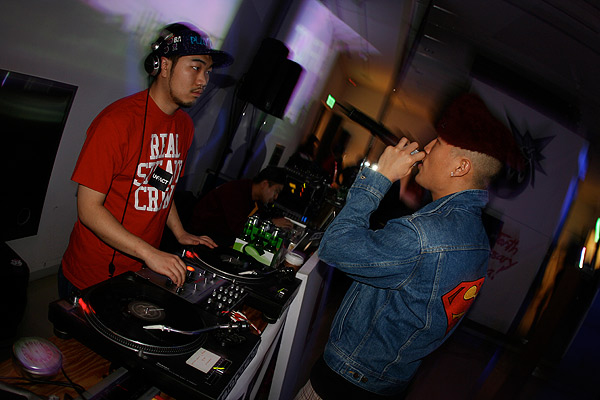 Fans.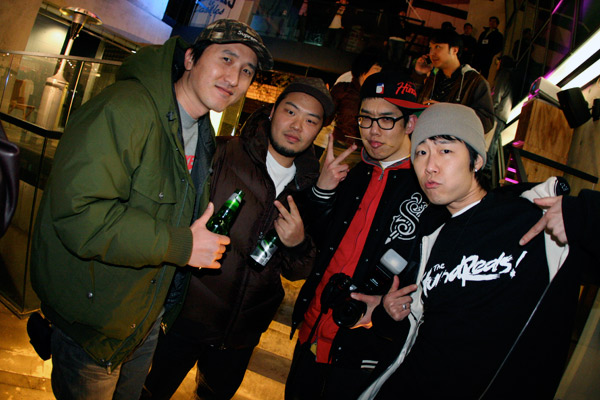 Everyone kept introducing this guy, Yoonhyup, to me as the Futura of Korea. Or maybe it was the "future" of Korea. Either way, those are some rather large shoes to fill.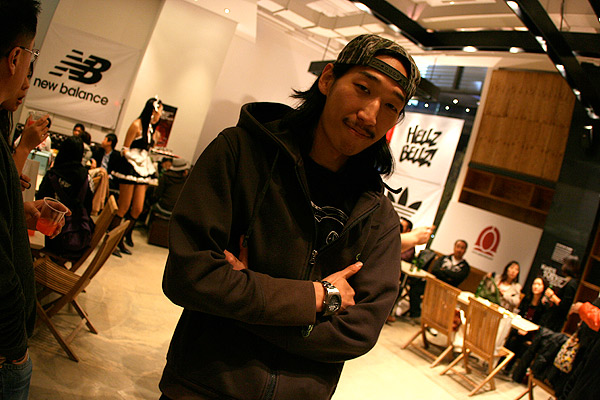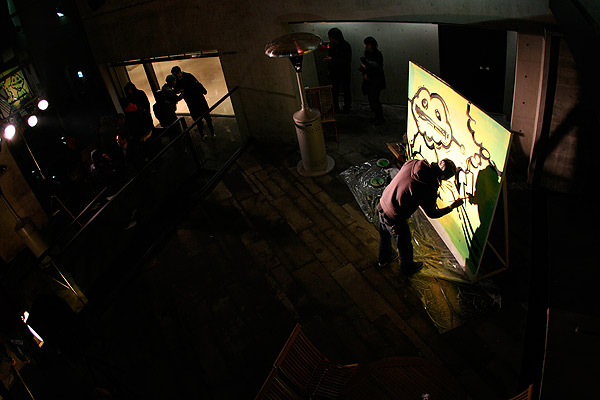 Speaking of Futura…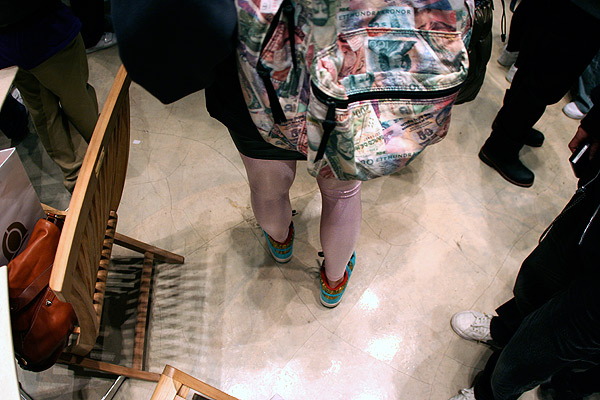 DJ Soulscape and the 360 Sounds took care of the aural pleasure. The best b-boys on the planet, Rivers Crew, also performed.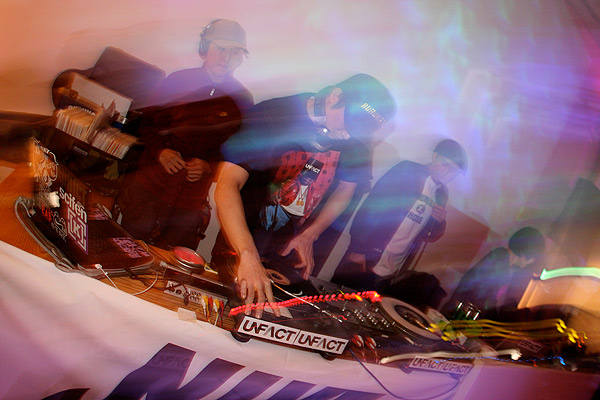 The guy with the cream bubble jacket is supposedly some huge child-star turned rapper here in Korea. He rolled in with a thick entourage like 50 Cent, except with glasses and he's like, Korean.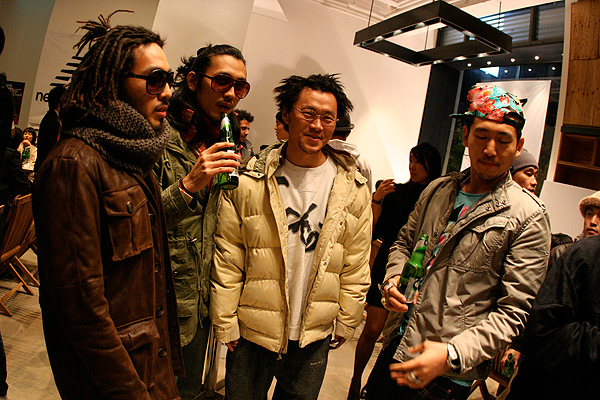 Congratulations Mr. Lee and the entire Kasina collective. 10 years in and you've only just begun…
by bobbyhundreds