The CARBON event, presented by Acclaim Magazine and New Balance, came to a close on Sunday night, and by all definitions was a success. The speaking roster was impressive enough with an even mix of local shakers and international icons. The crowd was eager and attentive and gained insight on topics ranging from brand-building to the art of hype. I've never been to an street-minded conference as comprehensive and inspirational as this.. and it happened in Australia, a region of the world often overlooked. Here's to many more CARBON events and the future of Australian art, design, and fashion.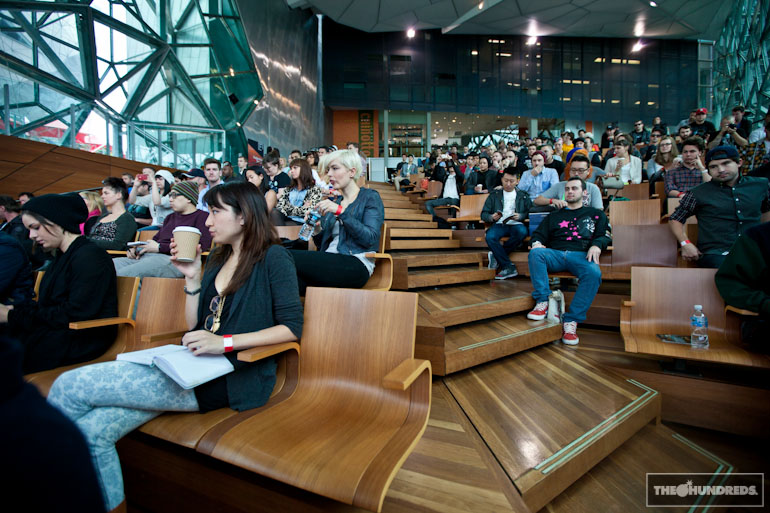 Carri from Cassette Playa spoke on building a t-shirt label along with Greg from Mishka who's seated closest to her.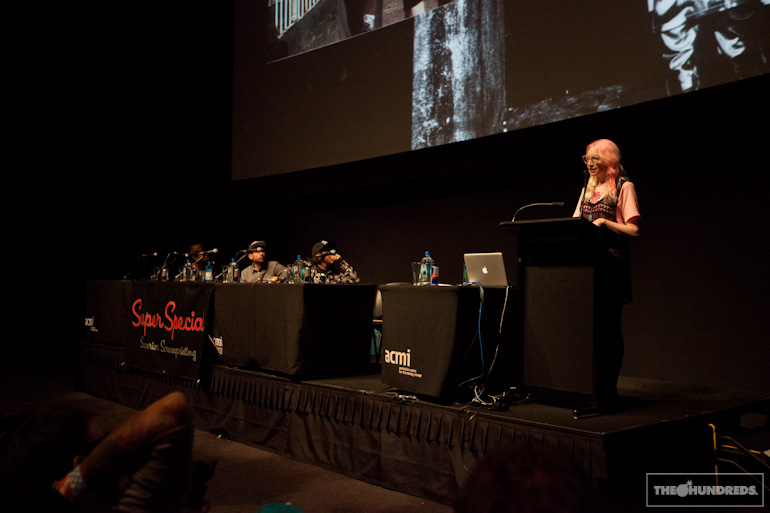 This was Futura's second time he's ever spoken at an event like this, the last time being a decade back, so it was a real pleasure. Here he discusses his old website, which if you're as big of a Fut fan as me, remember vividly.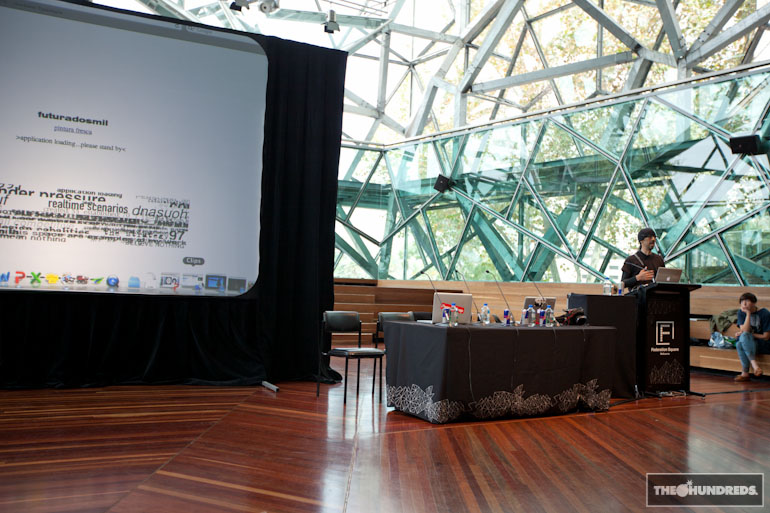 Lenny was also flanked by Brett Chan, Anthony Lister, and Beci Orpin (who also founded my favorite kids' line, Tiny Mammoth). All amazing visionaries in their own right.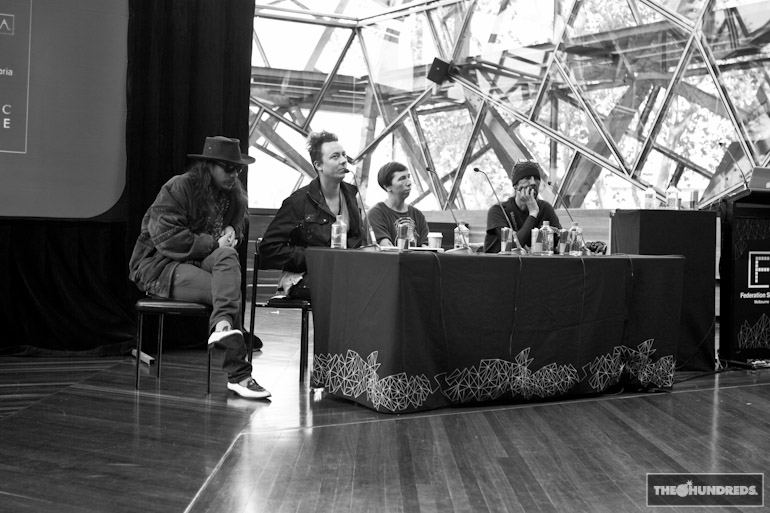 M.A.F.I.A. mediates the media-driven panel with Alex (Acclaim), Choohee (Streething.com), Frank (Qubic), and Noah (Complex).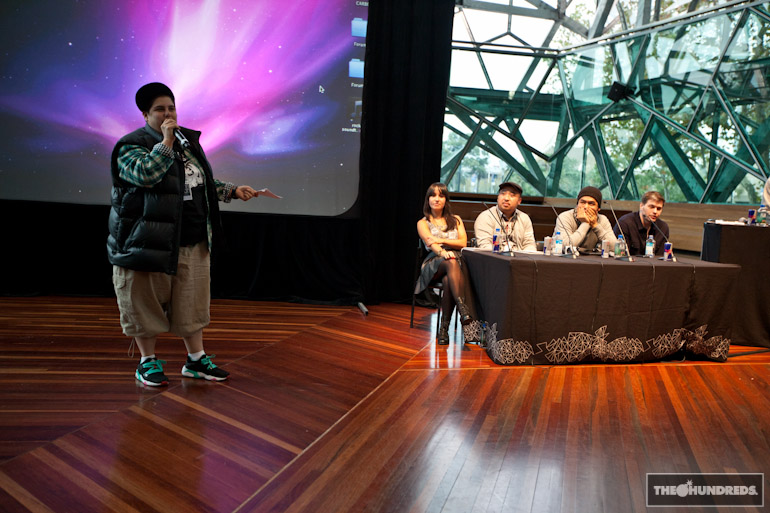 I've known M.A.F.I.A. for years via the web, but this trip was the first time actually hanging out with her. I knew she was bigtime from the internet but didn't realize how much she owned Australia 'til I got down there. Mafia is Melbourne's most prominent DJ, she spins the biggest parties every single night of the week – I've never seen anything like the way she can control a crowd.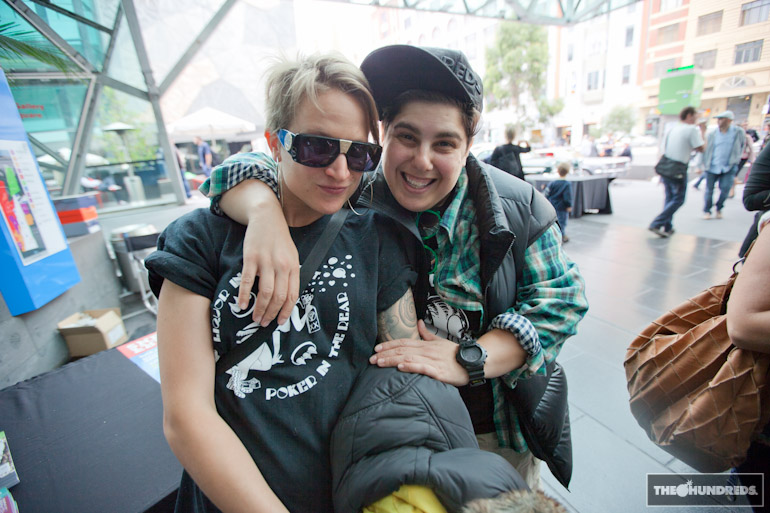 Maybe that's why Casio gave her her own G-Shock…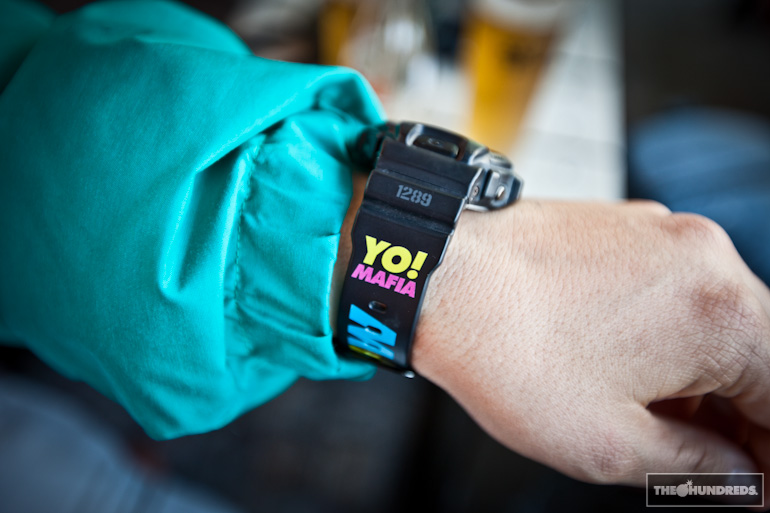 and she gets her own Nikes: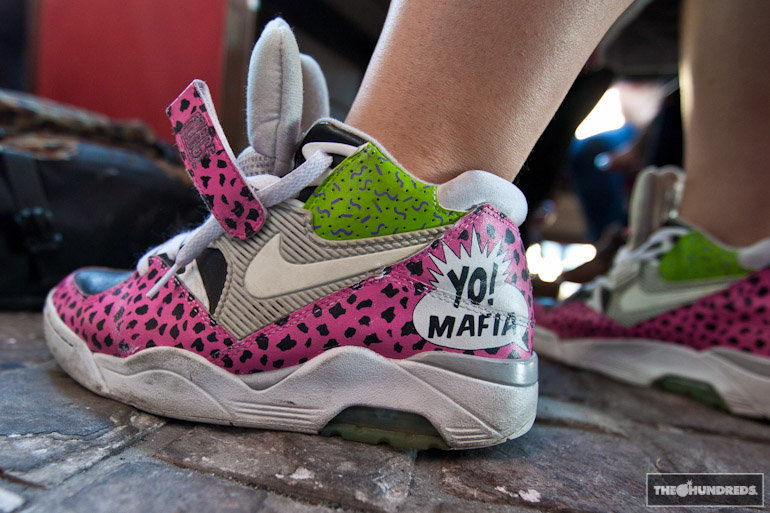 I spotted this guy the night before wearing our recent Coachella t-shirt. Turns out the locals just got back from the music festival and were just as jetlagged as I was.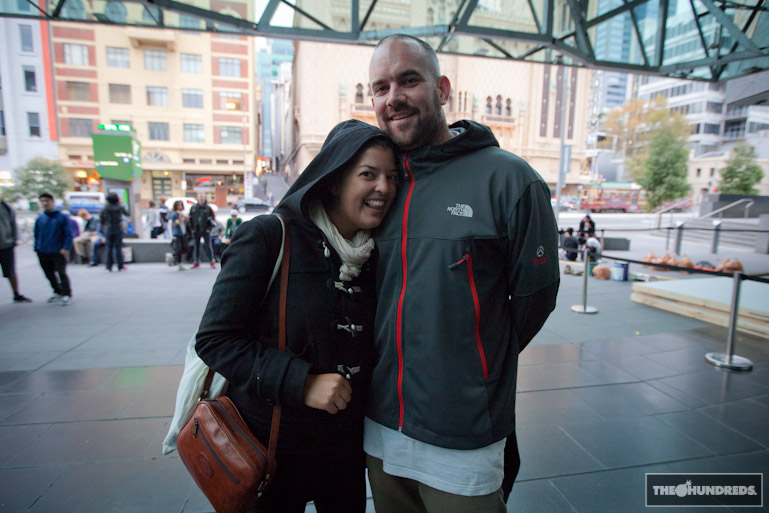 My home-away-from homegirls Tiffany and Jeannette.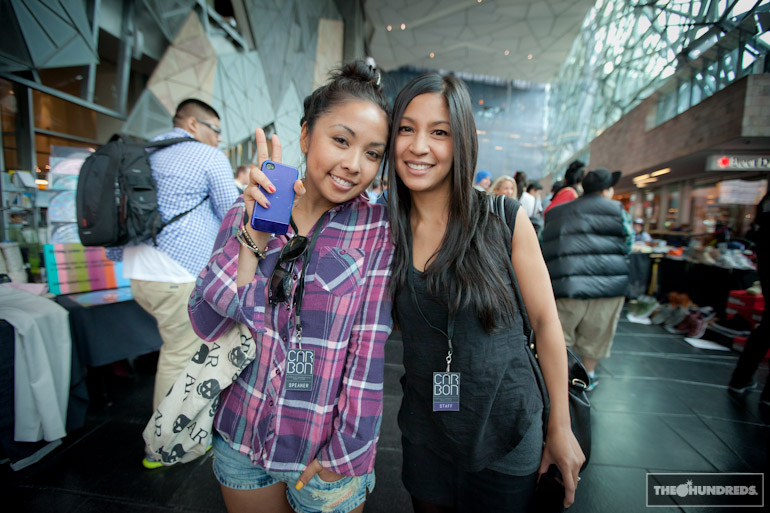 I miss the people of Melbourne in general. Never been around so many genuine, kindhearted folk. Here are some of the other friends I made at CARBON this weekend, from all over Australia: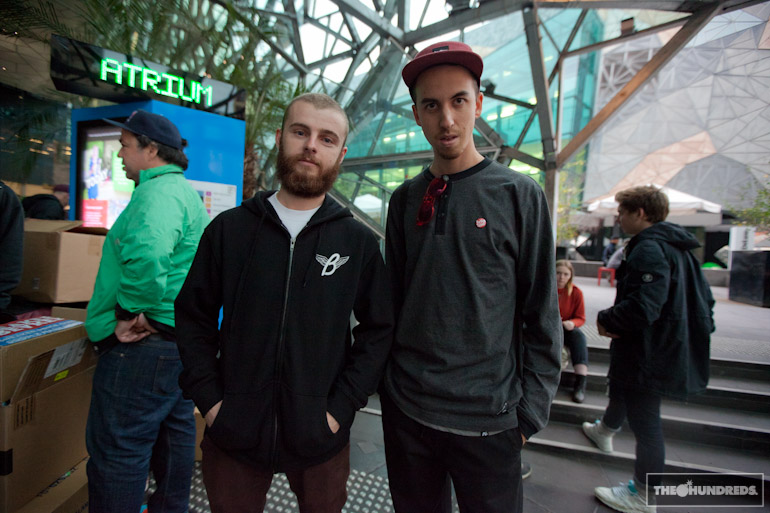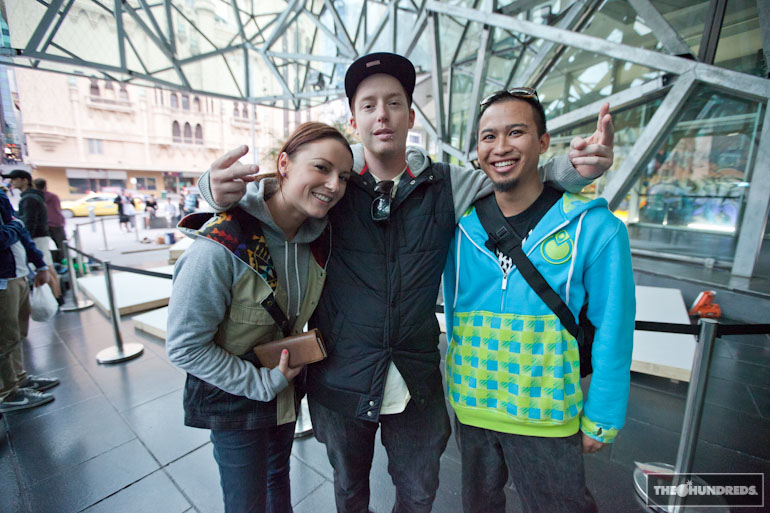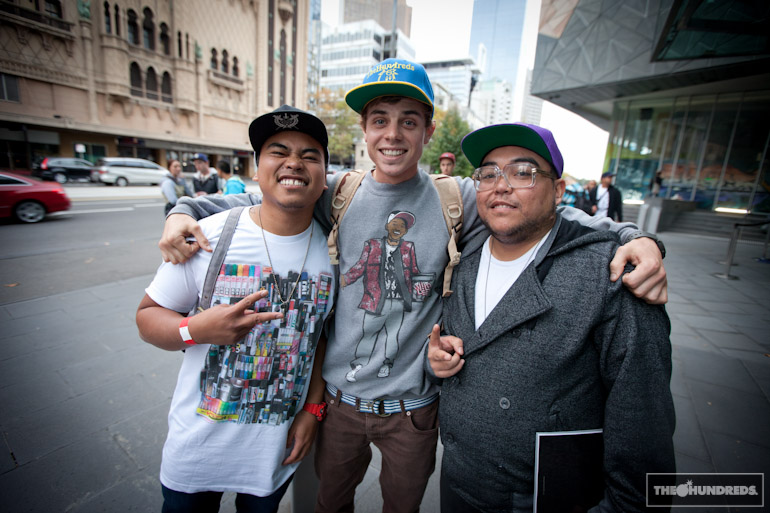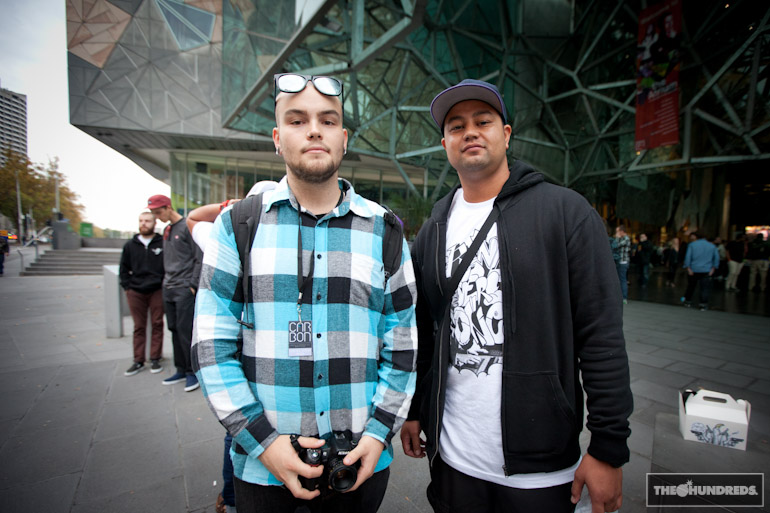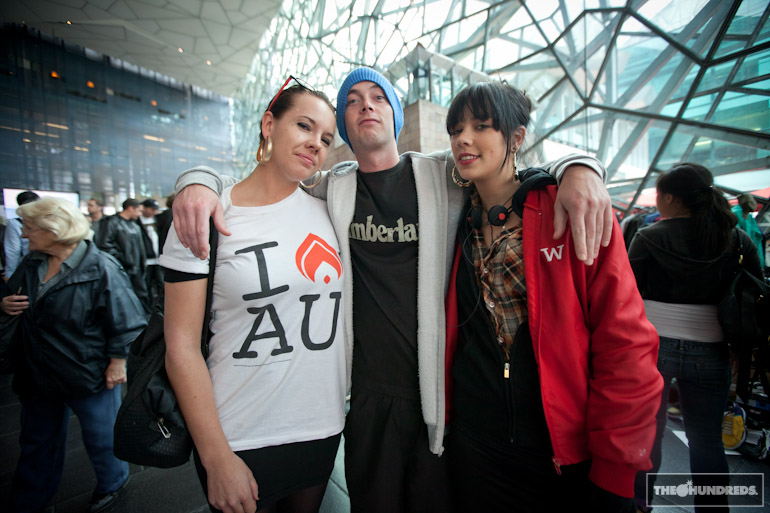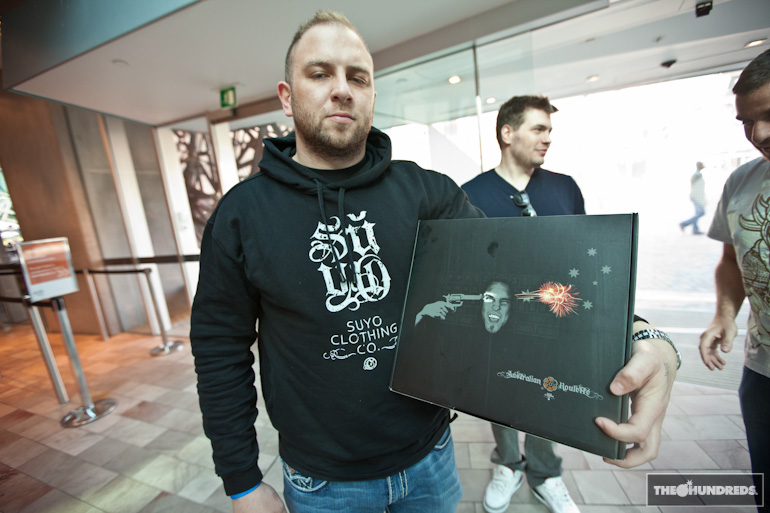 Sunday was also in conjunction with Sneaker Freaker's swap meet.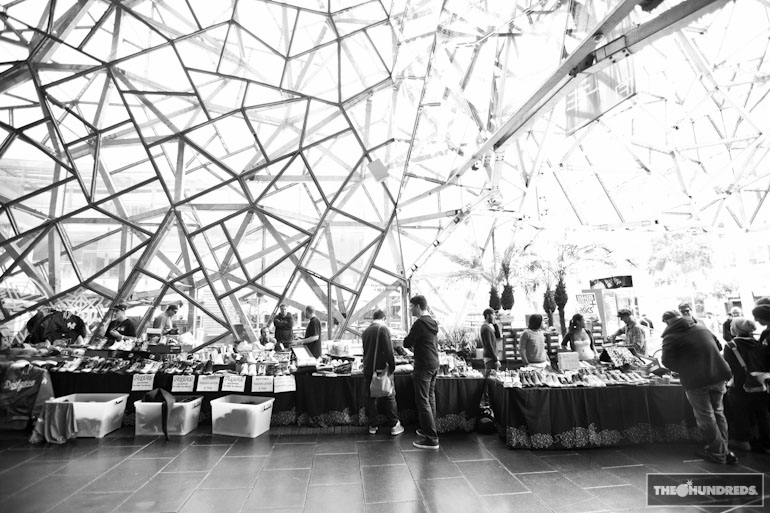 Finally, I get a photo of Woody on here.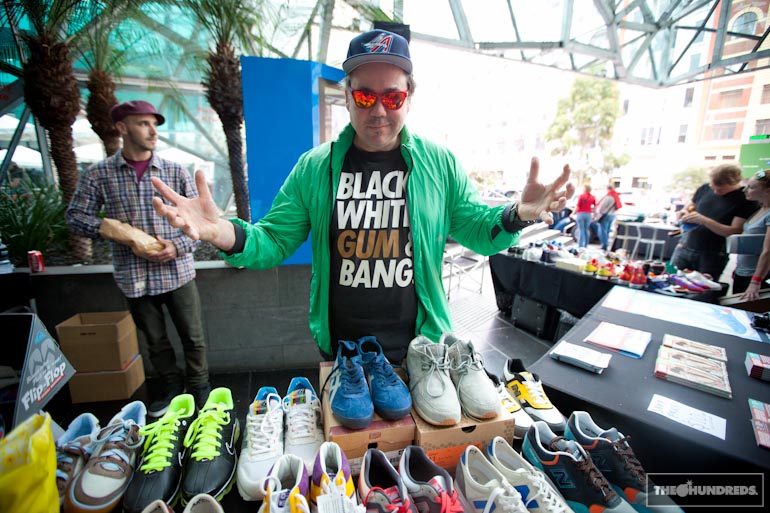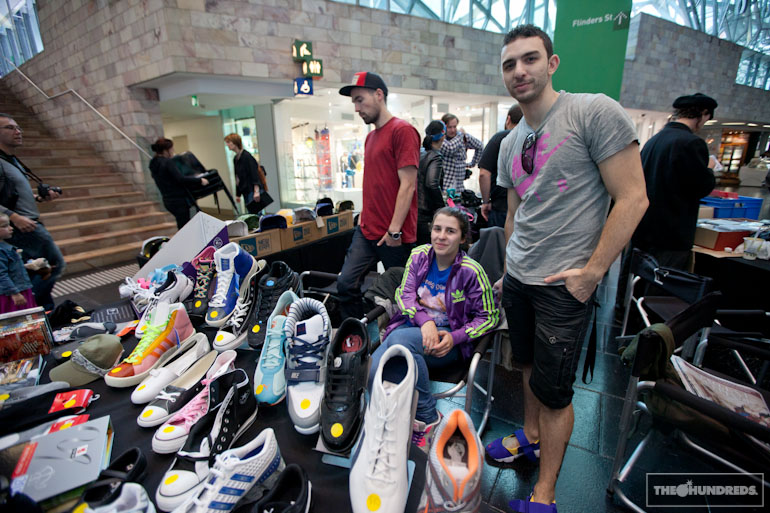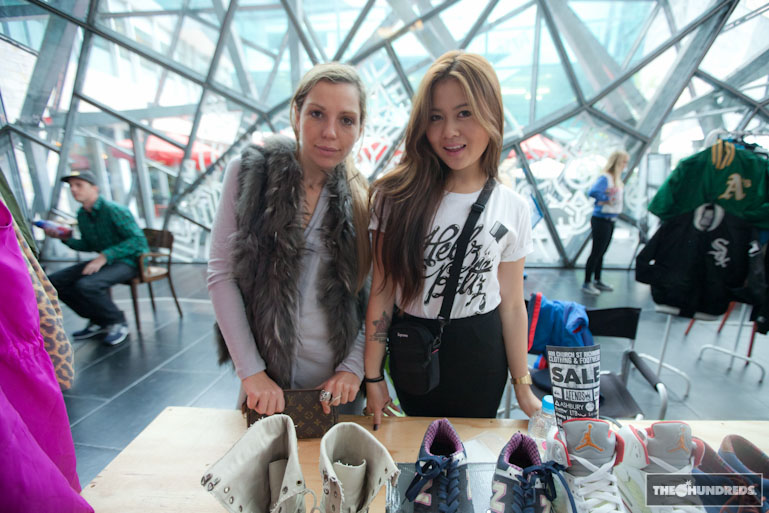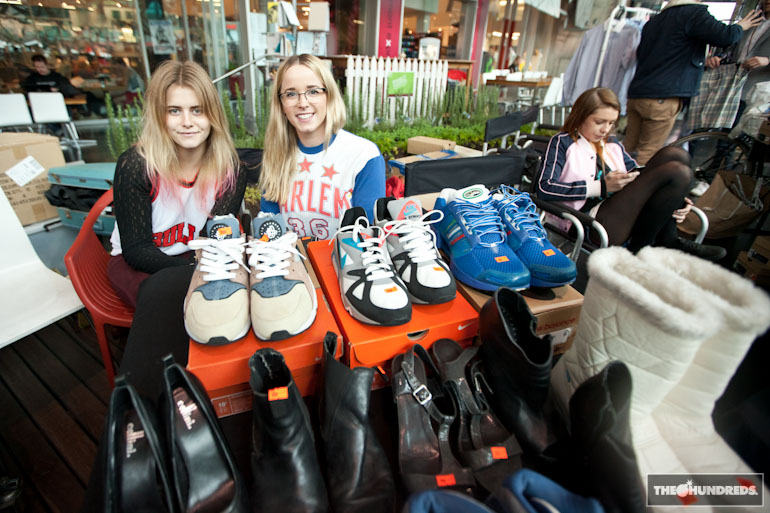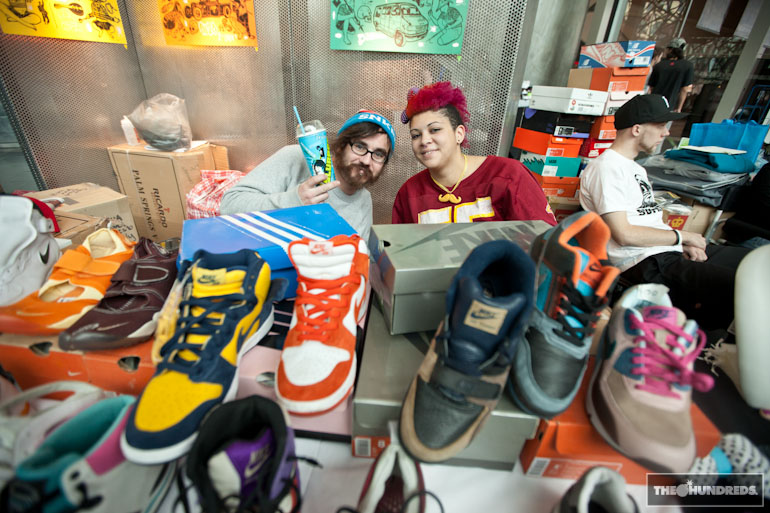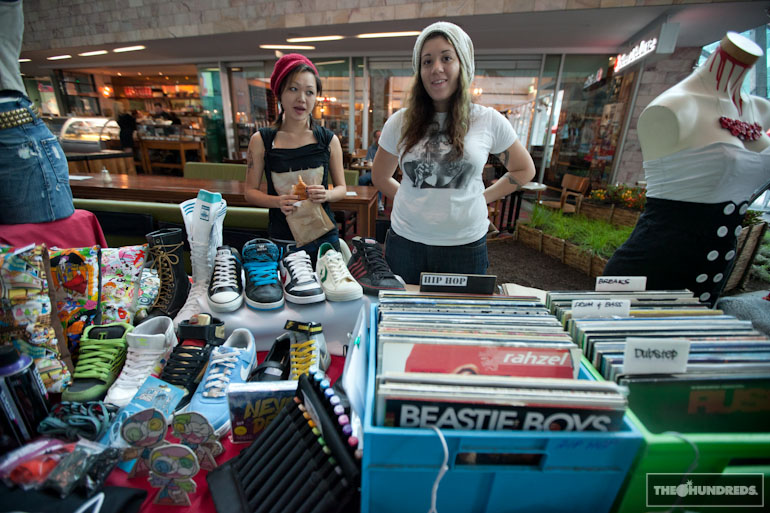 The CARBON event was held in Melbourne's historic Federation Square, which provided the amazing backdrop for most of my blog coverage.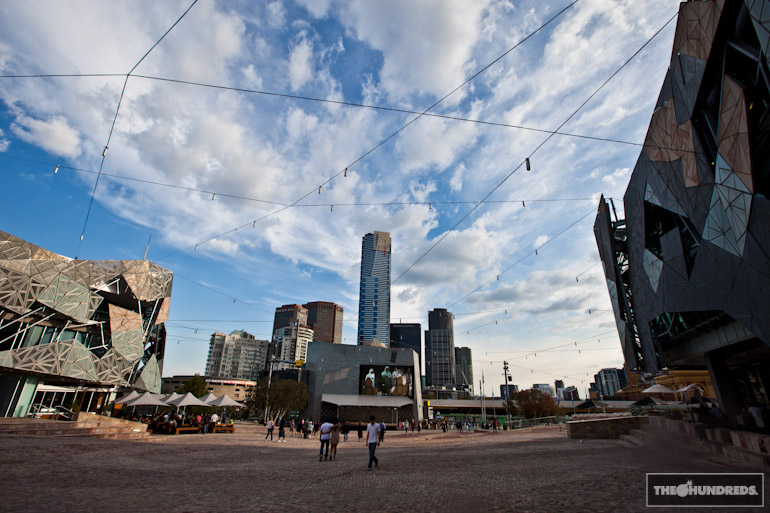 by bobbyhundreds