Hi Buscemi (Gourmet).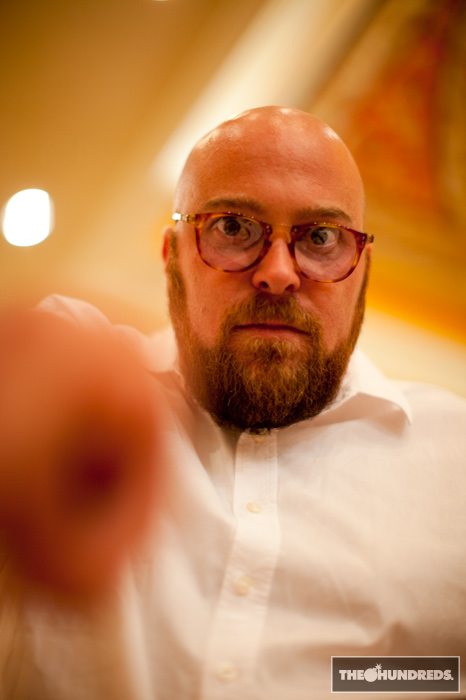 Ok. Welcome to the Capsule Trade Show in Las Vegas.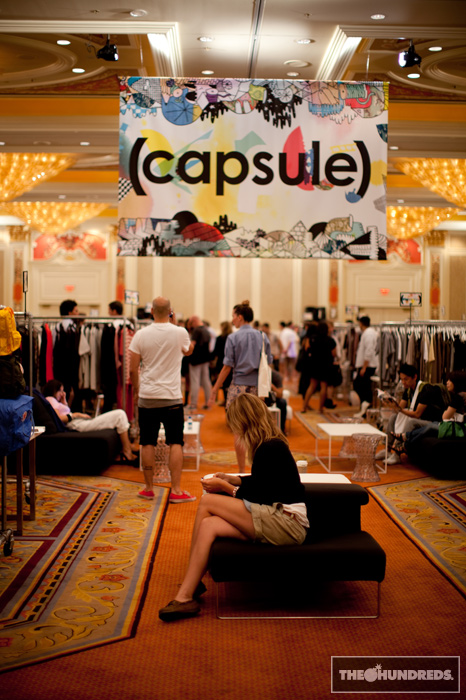 We haven't shown our line at a Vegas tradeshow for a year now, and with perhaps good reason (I won't really get into that). So after we turned down invites from some others, we decided to entertain the idea of showing our Spring and Summer 2010 range at Capsule, which has been a thriving, successful, exclusive tradeshow based in New York, but now showing in Sin City.
Capsule is not your typical Vegas tradeshow. All the women were tastefully dressed. No stickers. No loud horrible music. And virtually no complaining. That's a big deal.
Mike Brown is an archetypal figure in the Bay Area streetwear community. He runs TRUE and is like our big brother, whether he wants to admit it or not!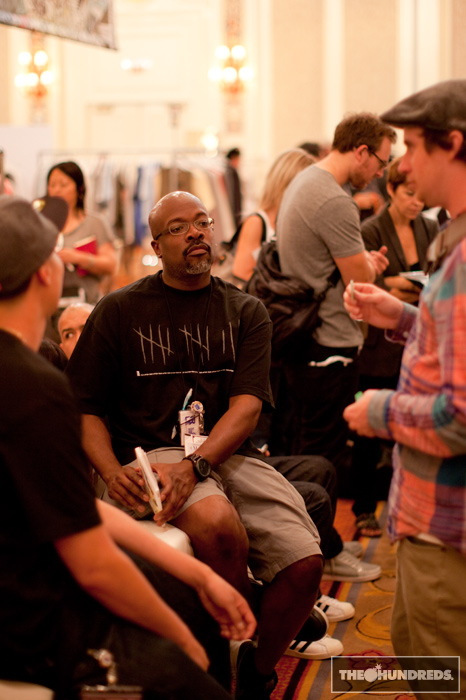 Keith and Nao from Huf have a talk with Irv (Creative Recreation). There was a lot of buzz about Creative Rec showing exclusively at Capsule. Along with us and them, some of the select names they let through these doors were Acne Pop Classics, Nike Sportswear, Nom de Guerre, OAK, Opening Ceremony, Rogues Gallery, Crooks & Castles' Illuminati Collection, 3sixteen, and Warriors of Radness.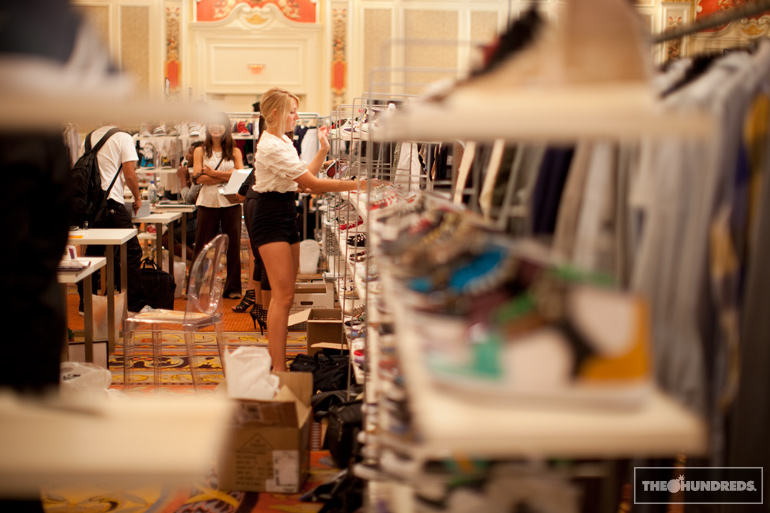 10 Deep also showed down the row from us. (Scott, I already asked Emeka about that flannel off to the right, hook it up!)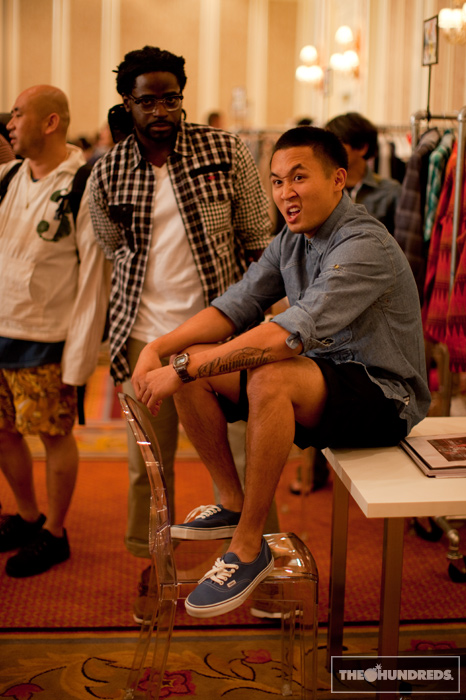 Even though Capsule was removed from the other shows in Vegas, all of our existing buyers trickled over throughout the day anyways, and were just as impressed with the vibe and overall quality of Capsule. Like Vic (Leaders).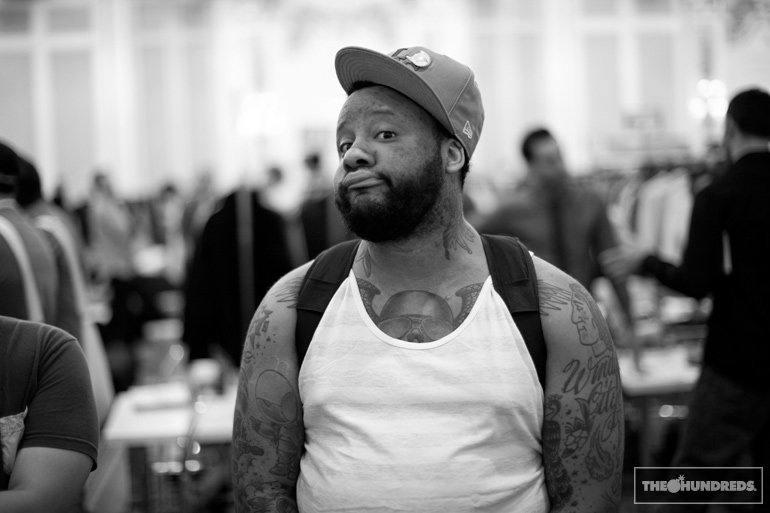 Vic's always got something new going on.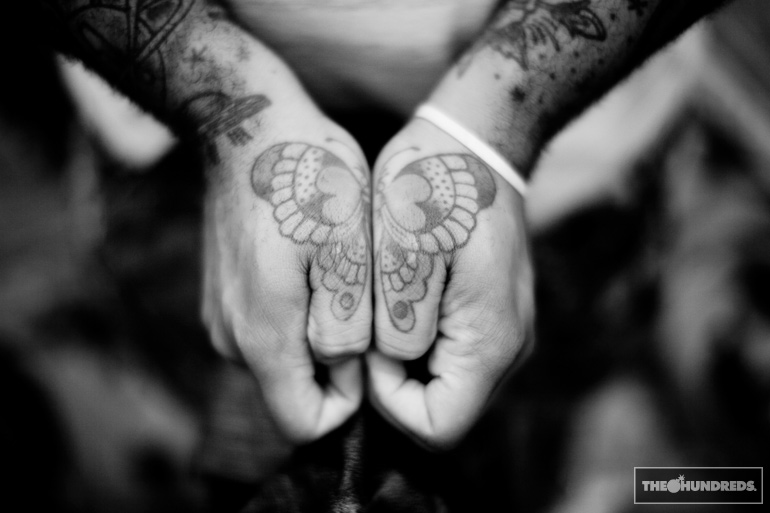 Ducky (Major) and Janelle (True) got that tech support.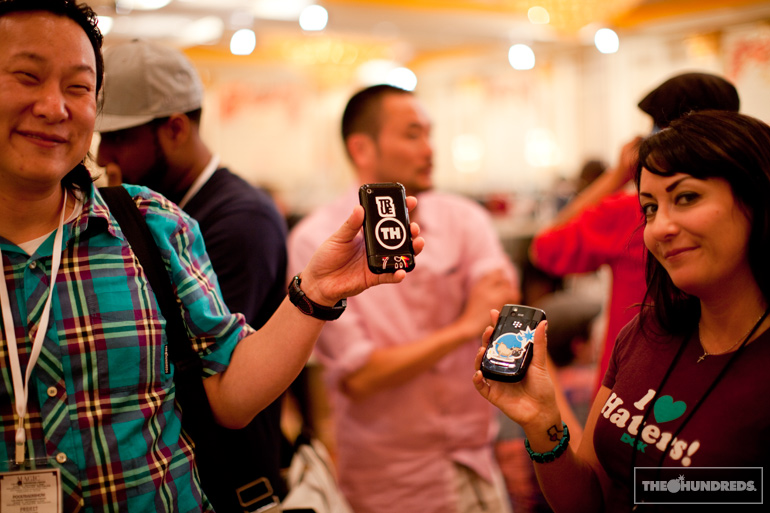 One of Capsule's best attributes was the lack of riff-raff in the building. The industry folk who did walk through the doors were here to do business, not whistle at bikinis and get trampled by a rapper's entourage. This was about as much riff-raff that went down at the show, Chase and Bee (Hot Air) squaring up for an arm-wrestling match. Chase won cheated.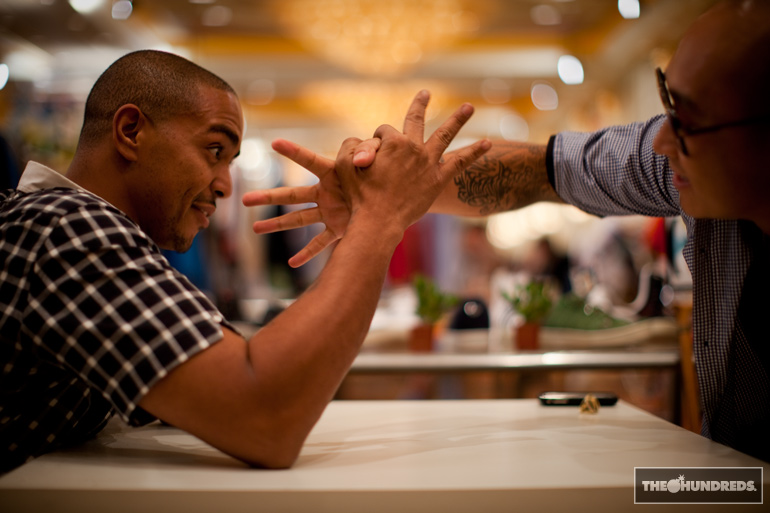 Deirdre, here with our old friend Jules (Bijules), is one of the principal figures behind BPMW and Capsule and everybody loves her. You do too, maybe you just don't know it yet.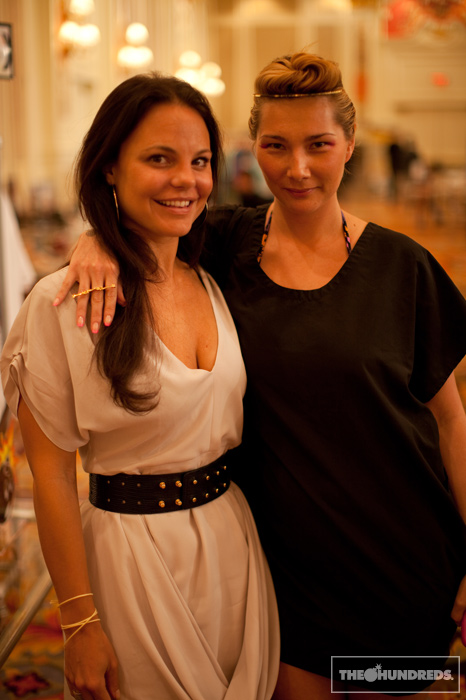 Tal (DCMA) ruined Ben's night.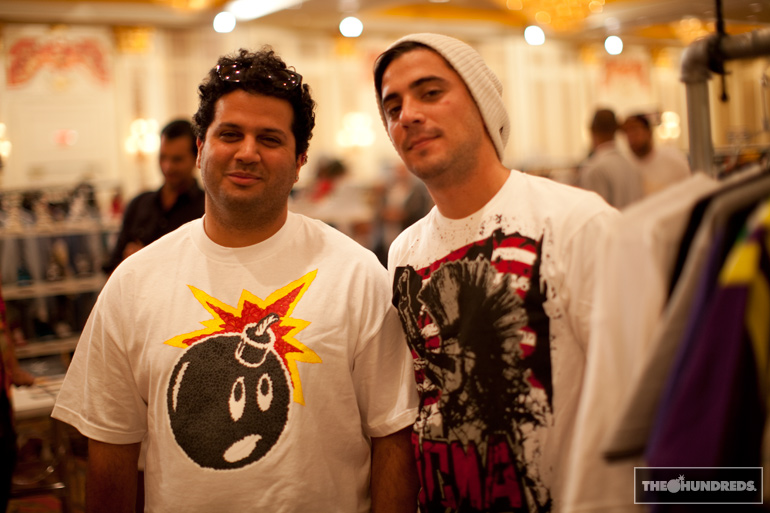 Awash customizing his shirt on the go.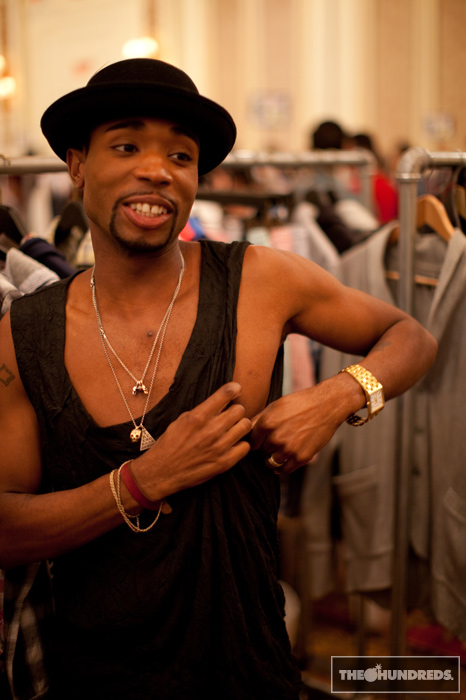 That strawberry ice cream holds the answer to all your problems.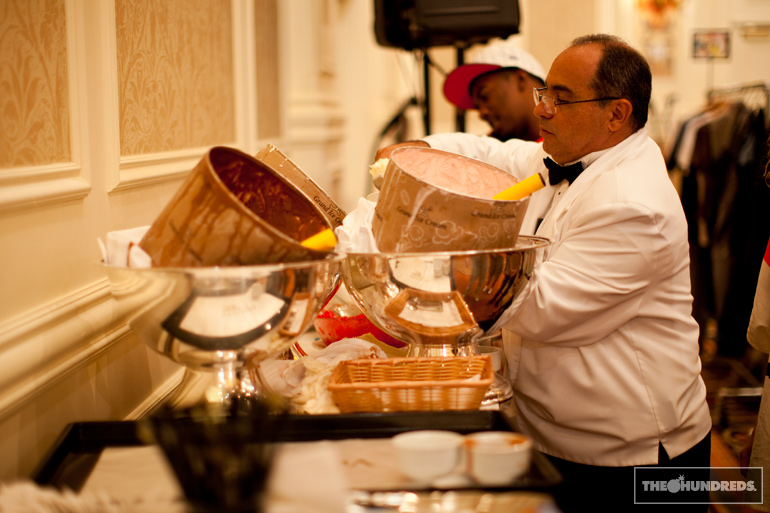 This guy was great. "…I'm a huge fan of The Hundreds…"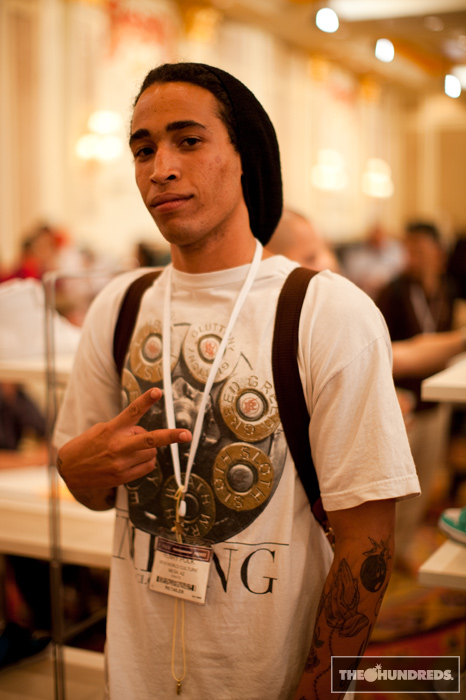 "..No.. really, you don't understand. I'm a HUGE FAN OF THE HUNDREDS."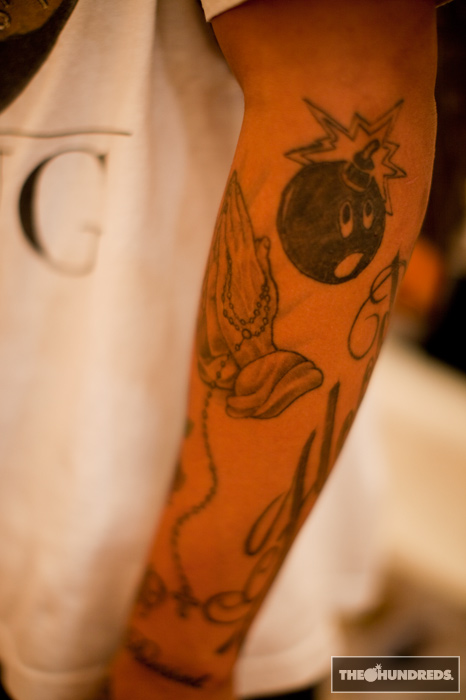 Is that Aska on the cover of Paper with Avril Lavigne and P-Rod? Whoa.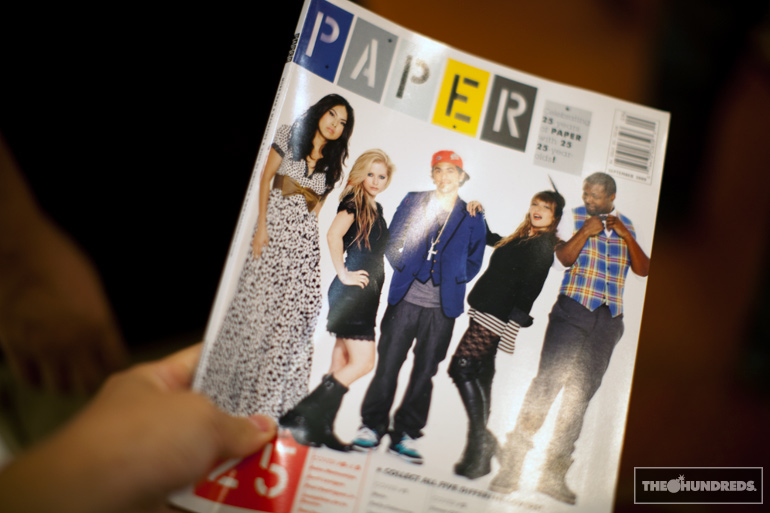 Now this is what you call social networking.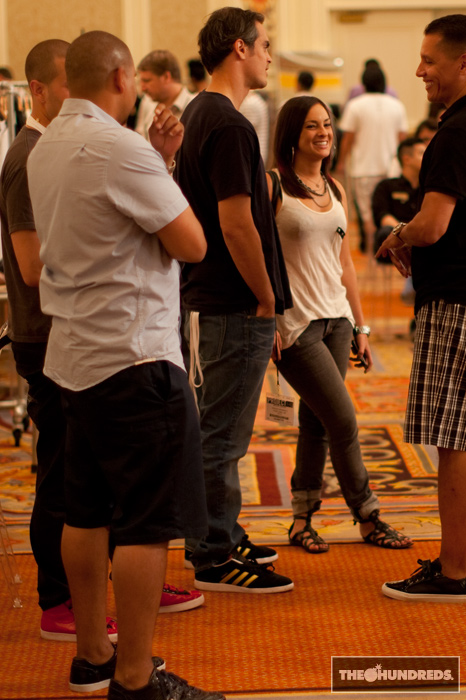 Sweets (Huf) does a little quality inspection on our blue The Hundreds Eyeware Phoenix's.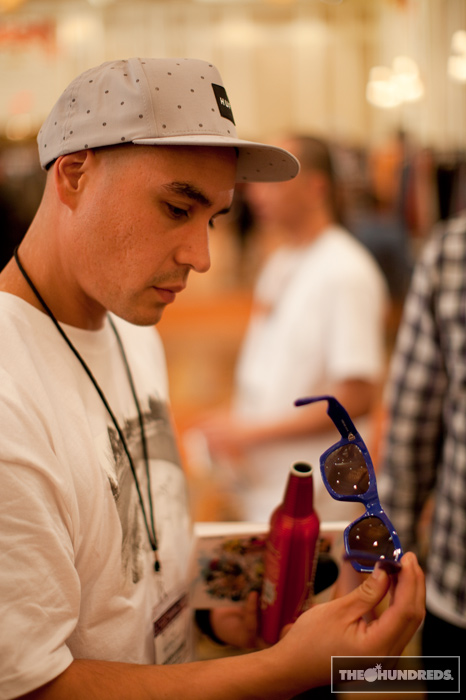 Joya just rocks 'em with pride.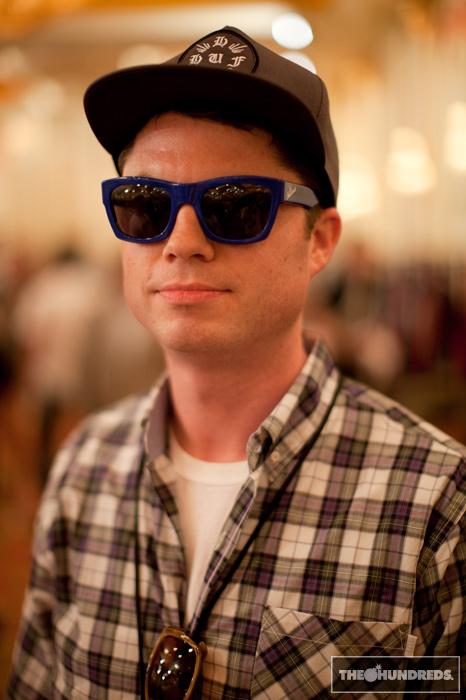 Kelly (Complex) gives our premiere issue of The Hundreds Magazine the once-over. Don't worry Kelly, no competition here.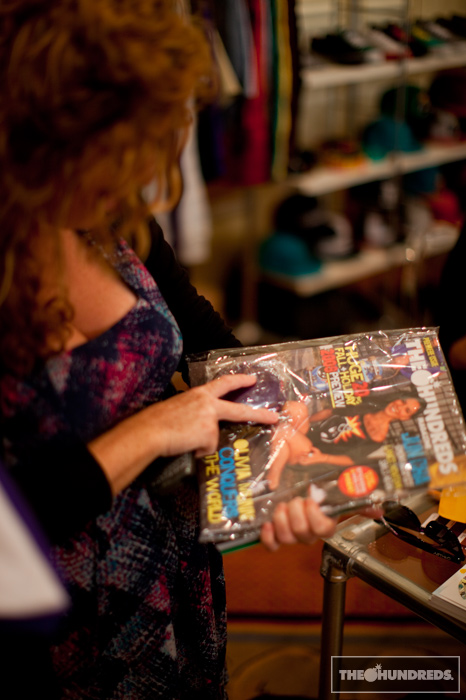 Everywhere I went, I kept running into this violent gang of no-do-gooders. You're looking at the scribes of High Snobiety / Selectism.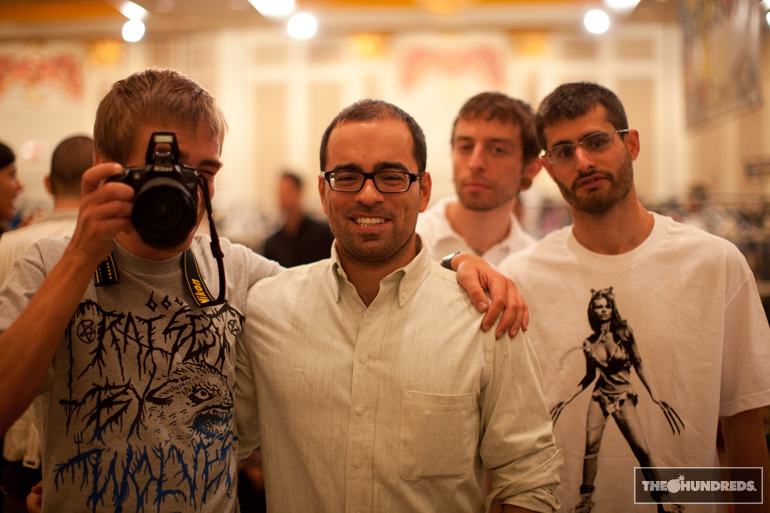 Benny Gold (as himself) and beautiful wifey. Where's Levi??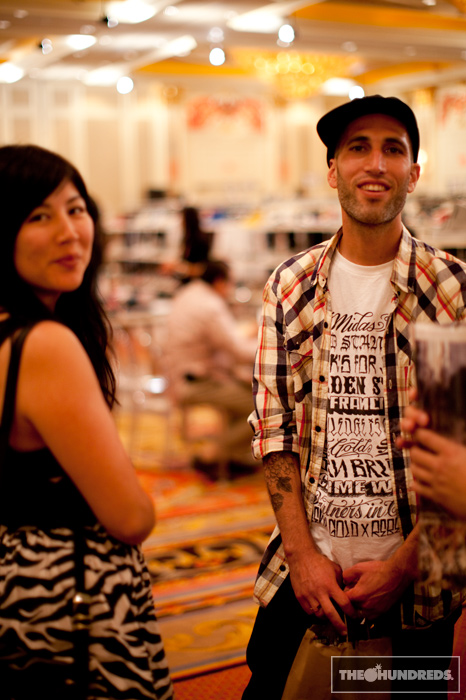 Nico (Staple) flaunts issue #1 of Reed Pages. It was great company for the flight home.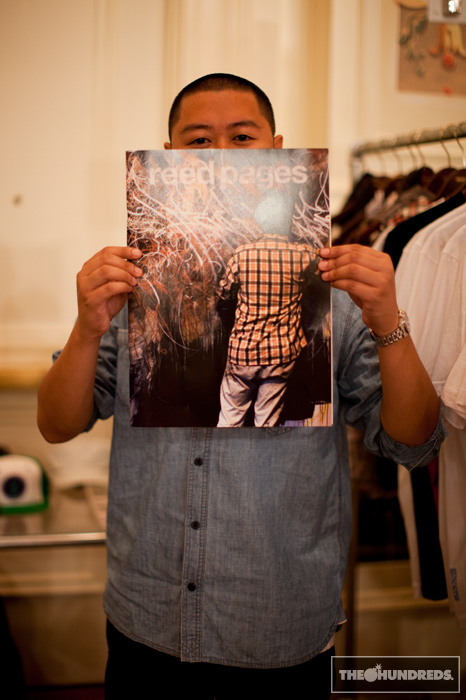 Sarah Kim was rad. She works at Antenna but loves The Hundreds. Did you hear that? Girls like us!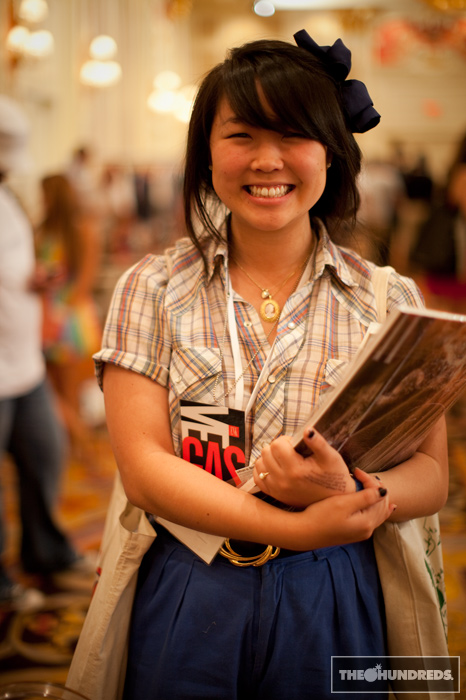 Greg (Mishka) scopes the grounds. Some of our very first tradeshows were side-by-side with his brand, back when the only streetwear brands exhibiting in Vegas were limited to 4 or 5 of us.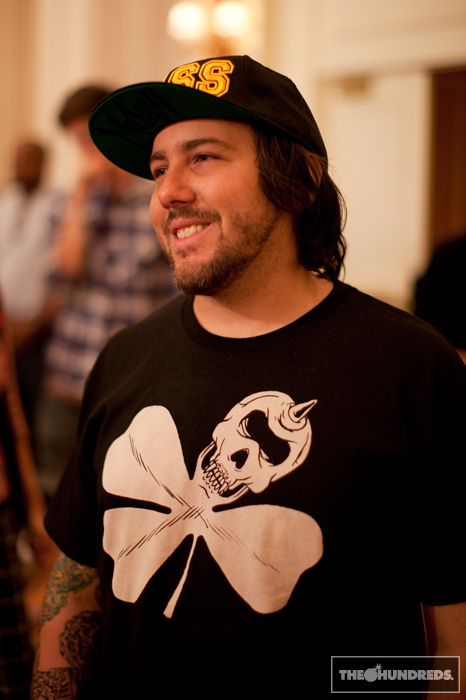 Jungle and it's about time I featured Jason Burke on the blog!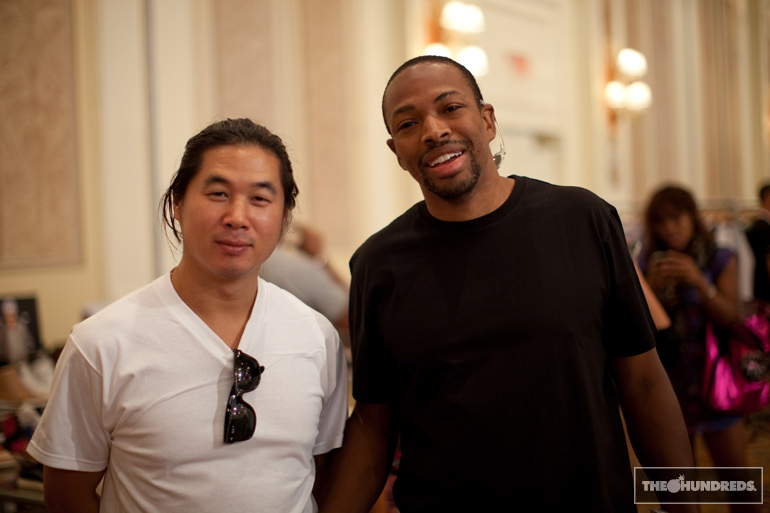 Much more Capsule coverage to come. Take a seat. I'll be right back.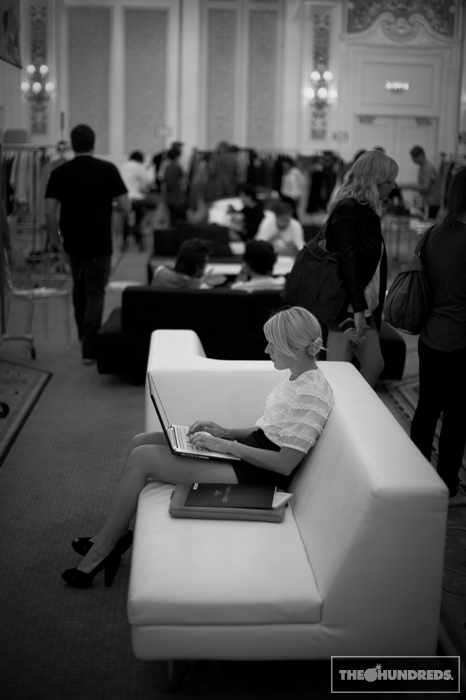 by bobbyhundreds