This week, The Hundreds is in Las Vegas to attend and exhibit at the semi-annual MAGIC Trade Show, pretty much the most iconic fashion tradeshow in the business.
Day 1 gets off to a good start with Master P on our flight. Here he's making Ben say UGHHH: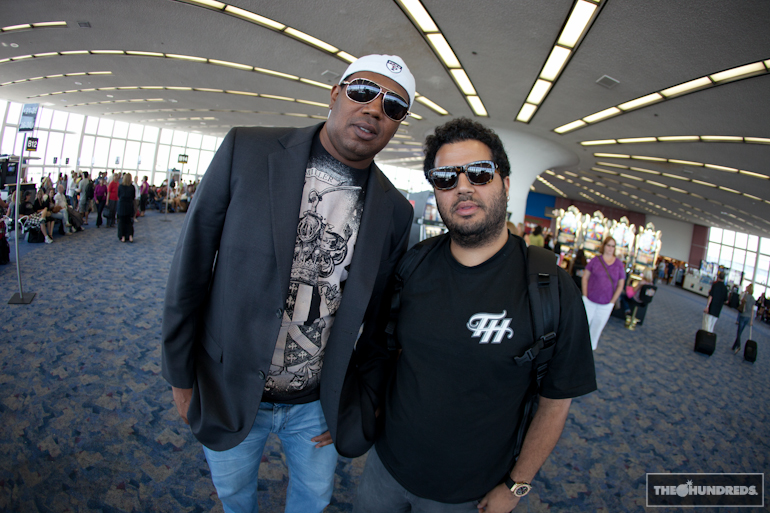 Down at the Mandalay Bay Convention Center, the party's already underway.
Benny Gold holdin' steady: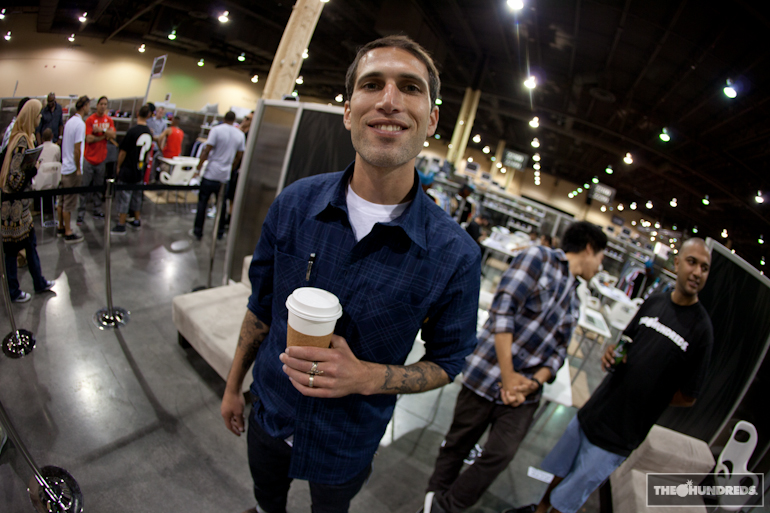 Vlad (VANS) about to TCB: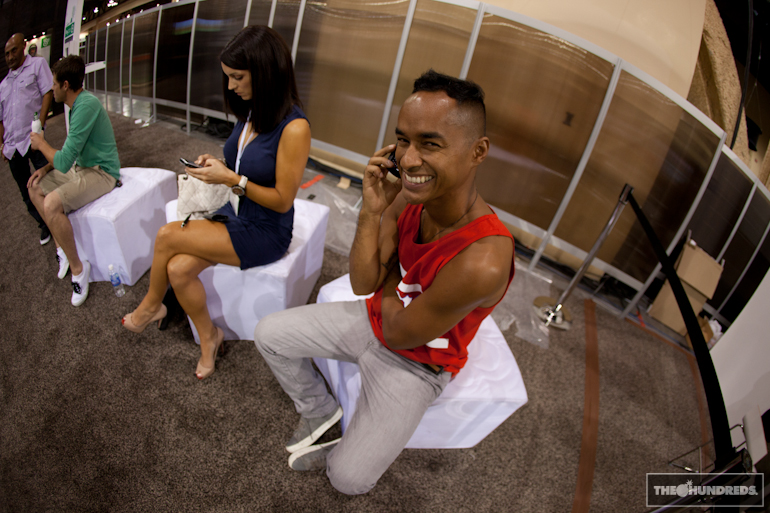 Chanel and Drama (Young & Reckless):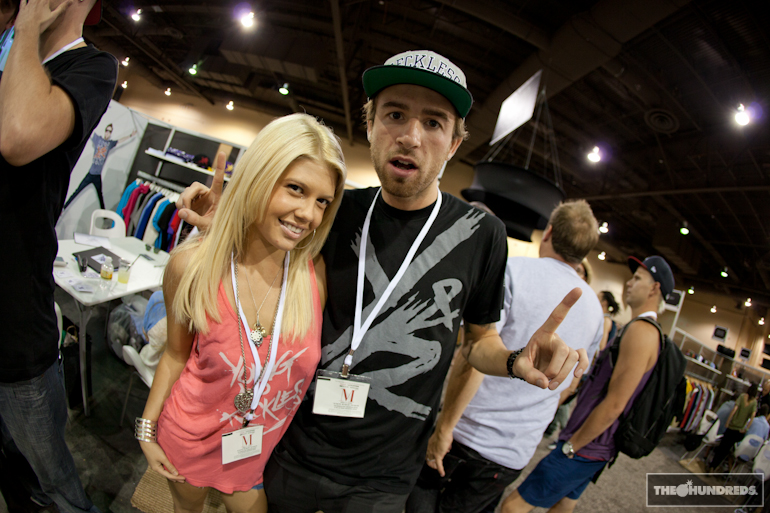 Big Ben Baller and his diamond-encrusted dice: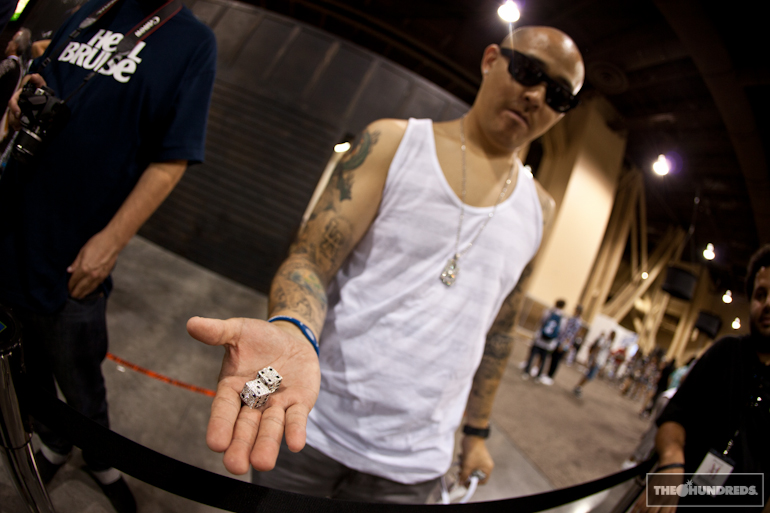 Estevan Oriol and Big Lucky ready to roll: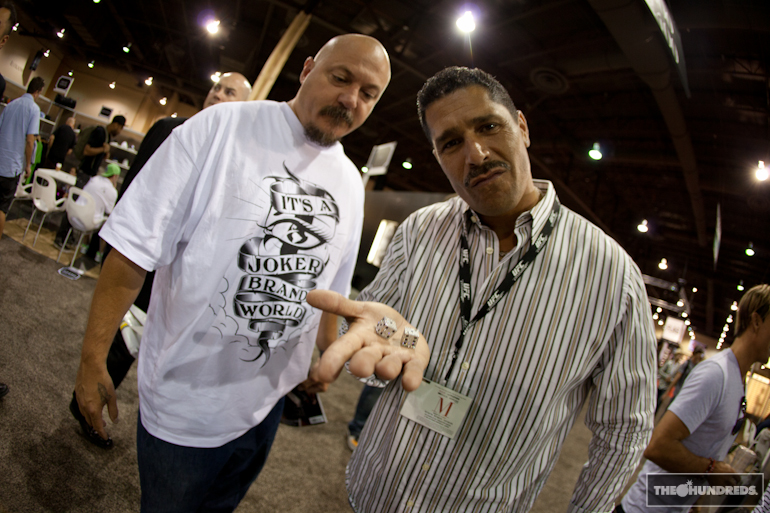 Ben Baller's back is courtesy of Mr. Cartoon: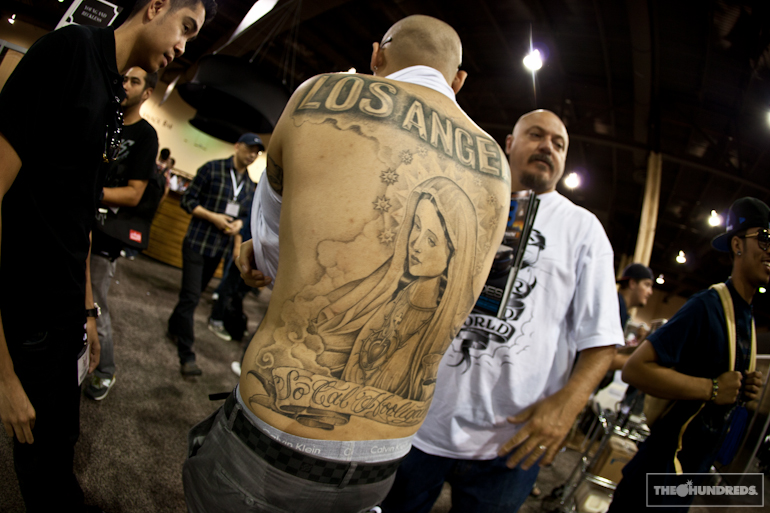 Mega (Black Scale) is our next-door neighbor here: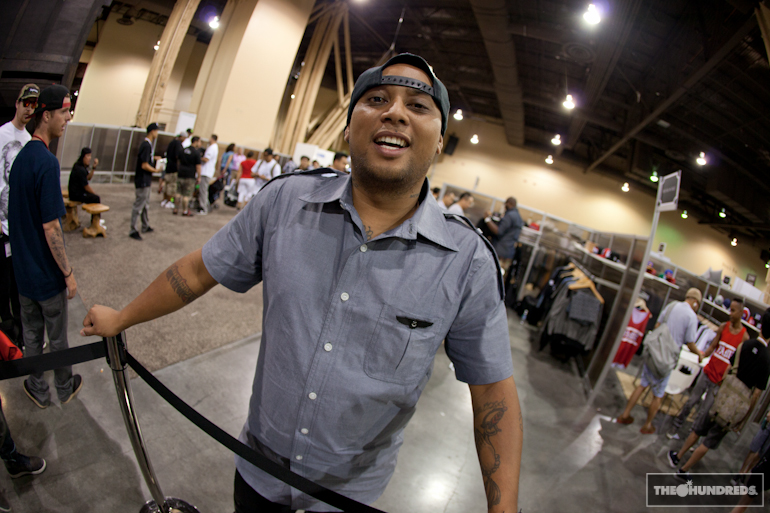 I got a nice surprise visit from my old friend, artist Jeff Soto: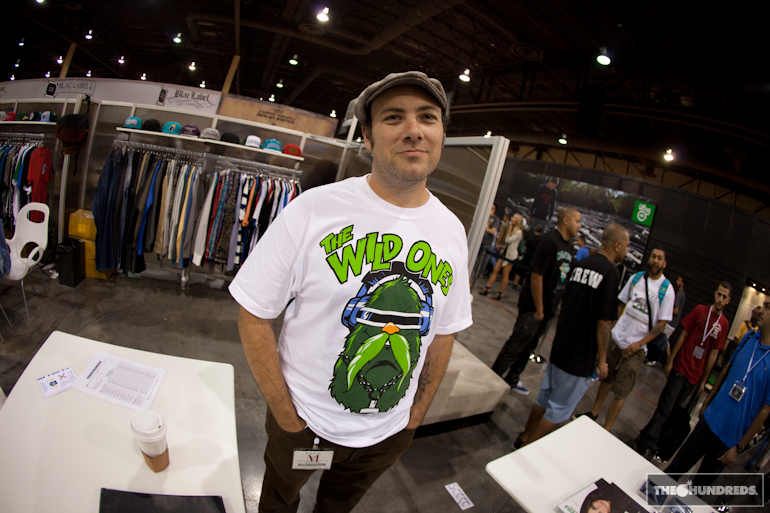 Some Local LV love. Our Vegas stronghold, KNYEW: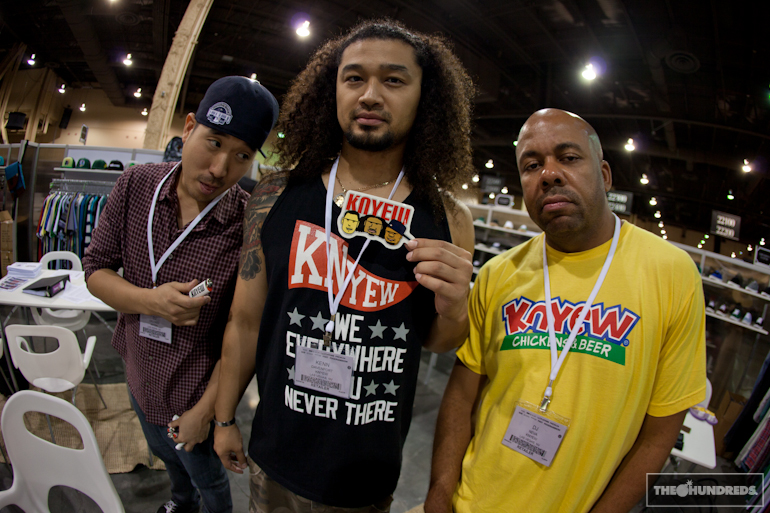 And some of my favorite MAGIC friends, the crew from TRUE in San Francisco. Next year, they seal the deal on 15 years!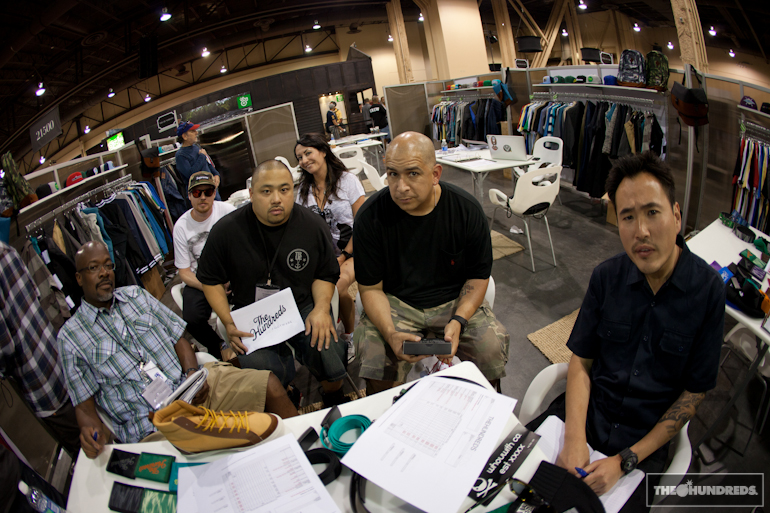 Oooohhhhh yeah and there's a baby white tiger.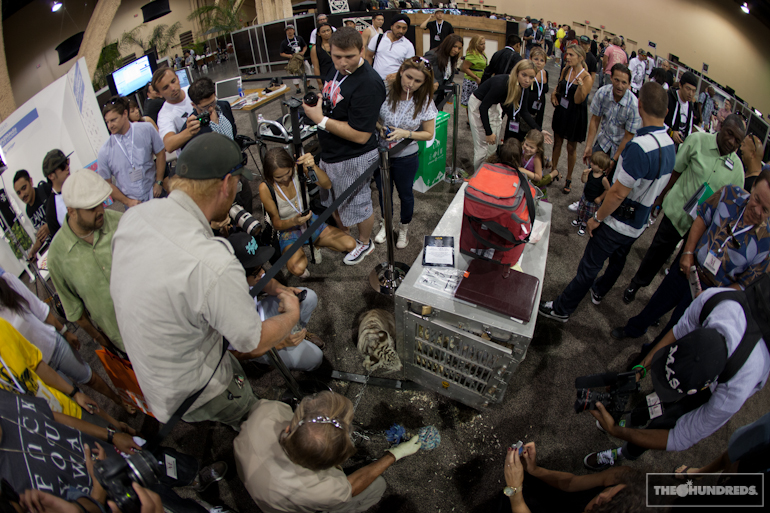 by bobbyhundreds