By now, you're probably familiar with the guys here in the Studio or down at The Store on Rosewood, but The Hundreds' immediate family actually extends further than that. Although they might not get as much blogtime as the other sideshow clowns here, our warehouse crew is the backbone of our brand. After all, without these guys, our product wouldn't reach you, our supporters.
Andrew's never not working.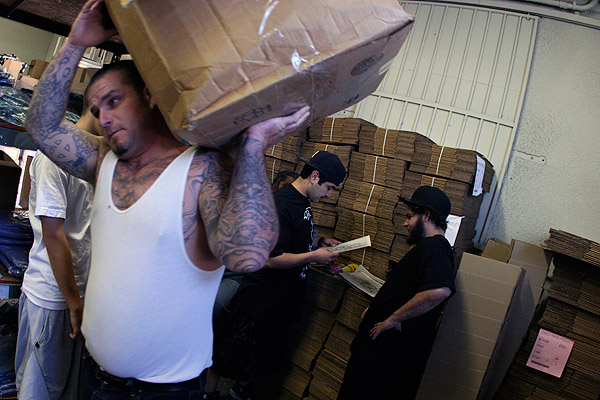 Junior's our in-house tattoo artist here at HBS. Drops by a couple times a week to make sure the crew stay happy.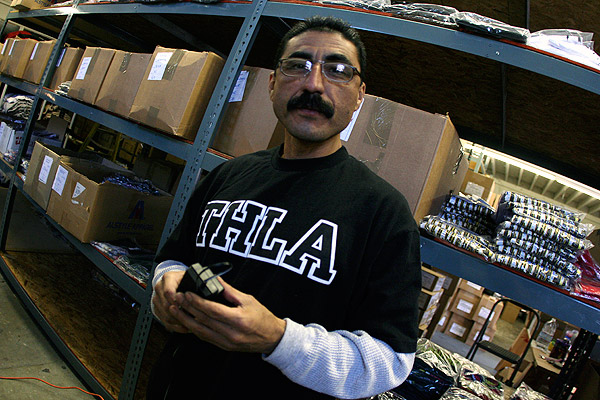 Homemade keeps it fresh.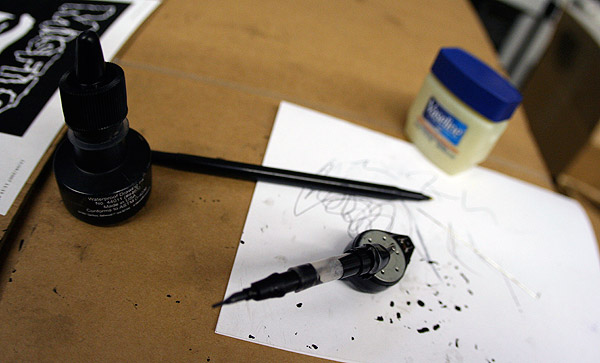 Just a sample of Junior's handiwork..
Albert: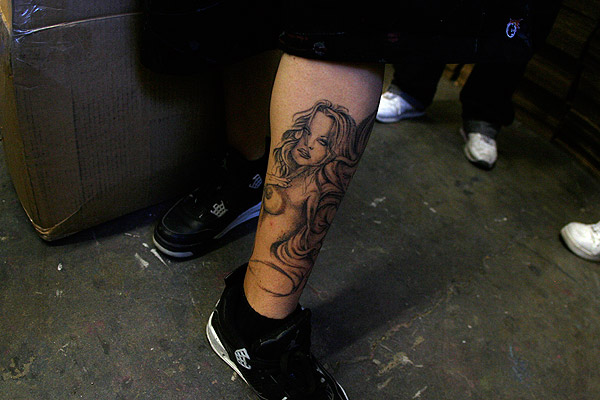 On paper: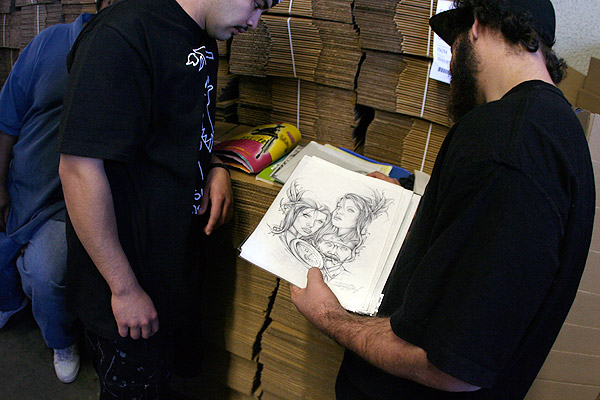 You can take 'em out of jail, but it doesn't work so easily the other way around.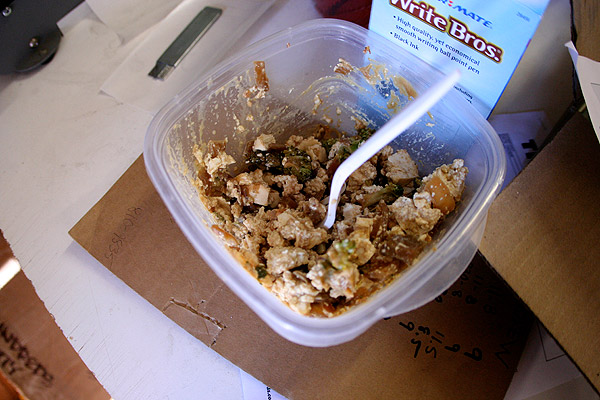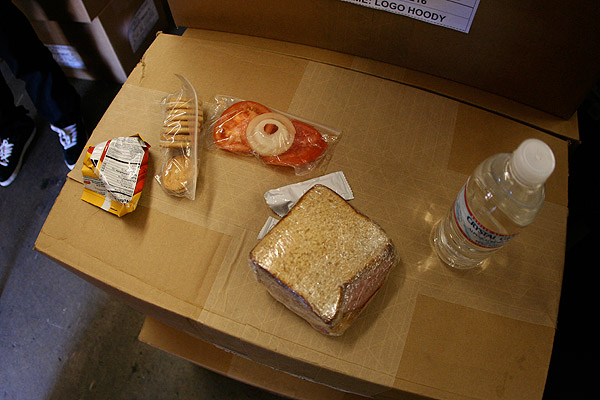 Anyways, the guys are busy preparing for our annual Holiday Warehouse Sale this Saturday.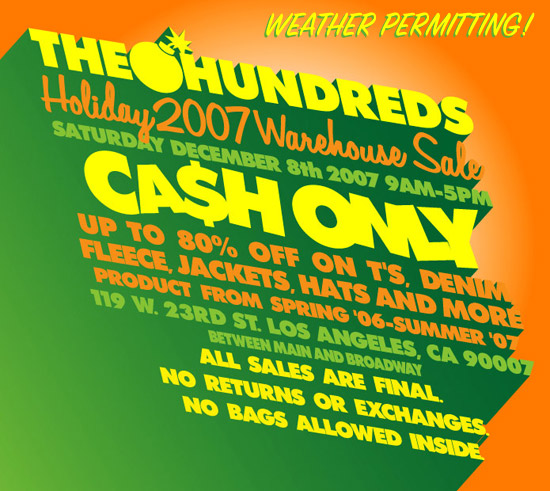 Most of you on our mailing list already got the dibs on this one, but I just wanted to let you know that if it RAINS on Saturday, unfortunately we're gonna have to move the Sale to the next day (Sunday). In any case, check the blog the night before, or the morning of, to confirm what's going down.
Hopefully we can have a clear Saturday 'cuz here's a peek at what's gonna be up for grabs.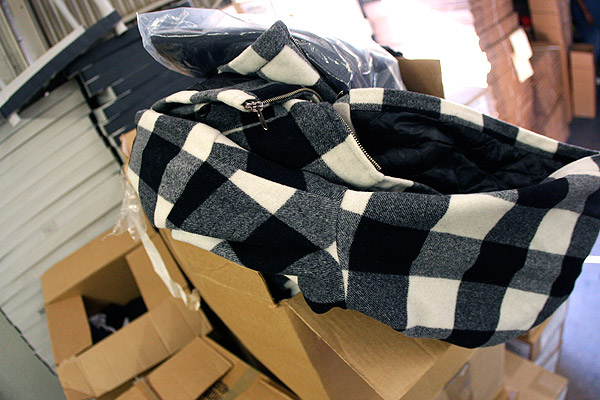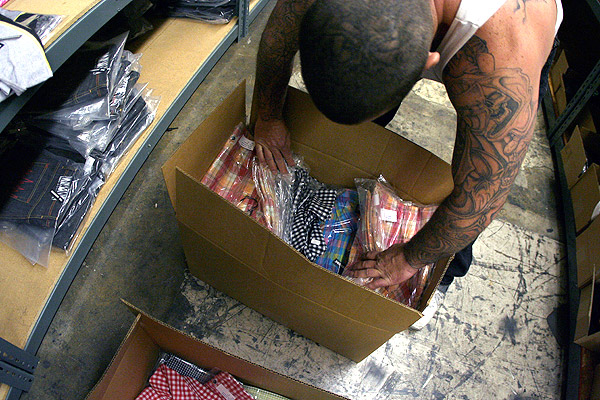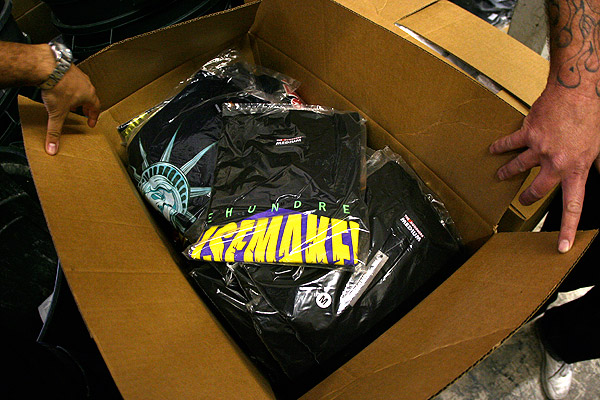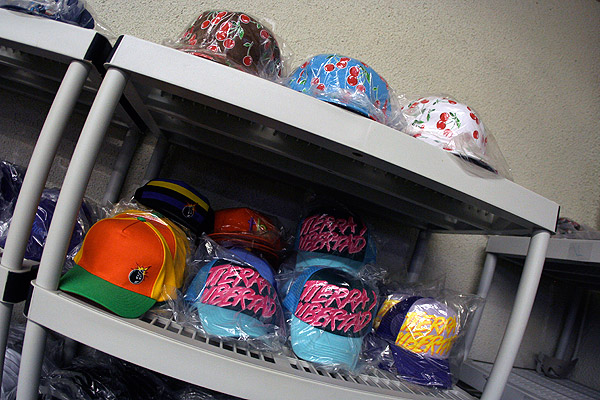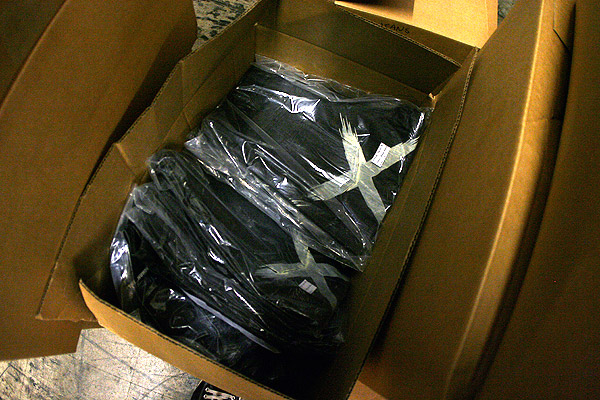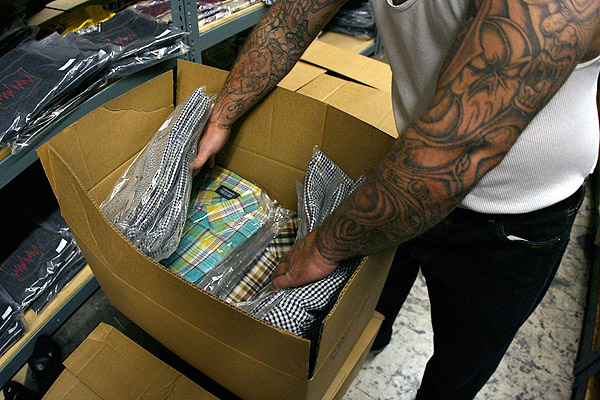 I need to get these guys an in-house dentist.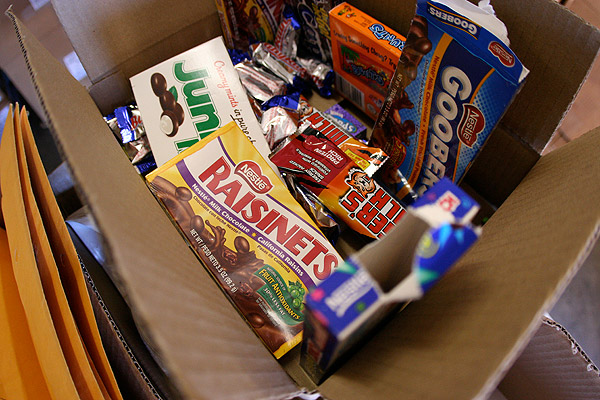 by bobbyhundreds