I've been getting a lot of packages lately. Way too many cardboard boxes piling up in here. I feel like Q-Bert.
Anyways, Salman blessed us with a box of the new SkateBook. Somehow, these dudes keep topping themselves. This month's cover feature on the Simpsonizing of the world's most famous skate-spots.. you gotta love that!! Bart down the Leap of Faith? Whaaa?? Break a leg.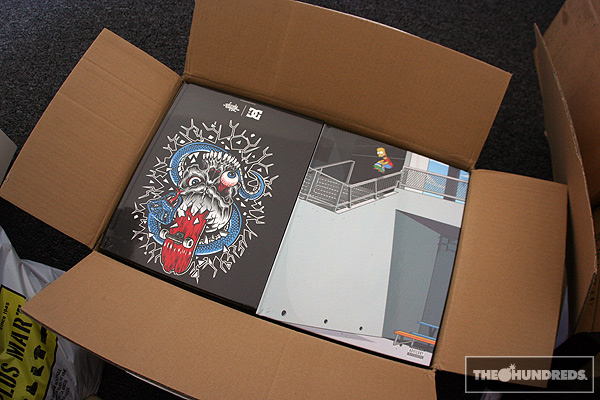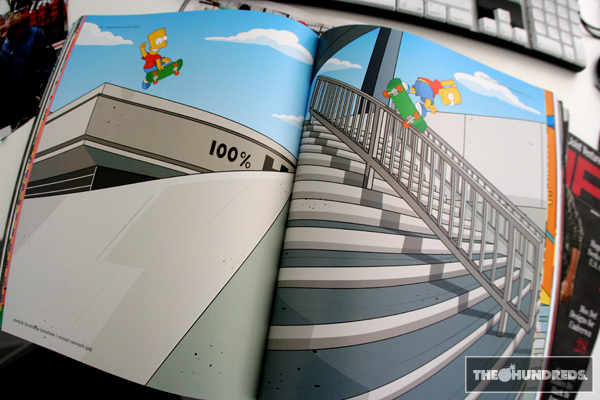 Can't skatestop the Bartman. Hubba Hideout, you know it.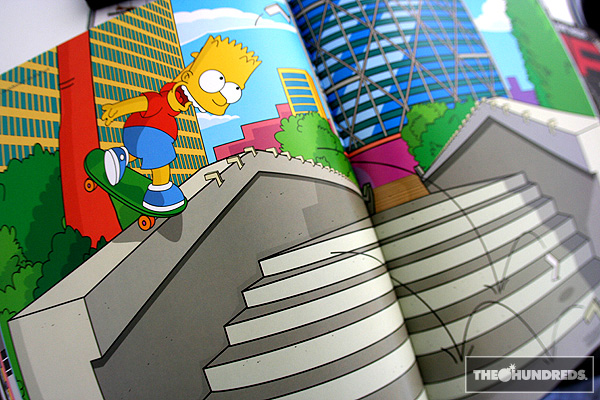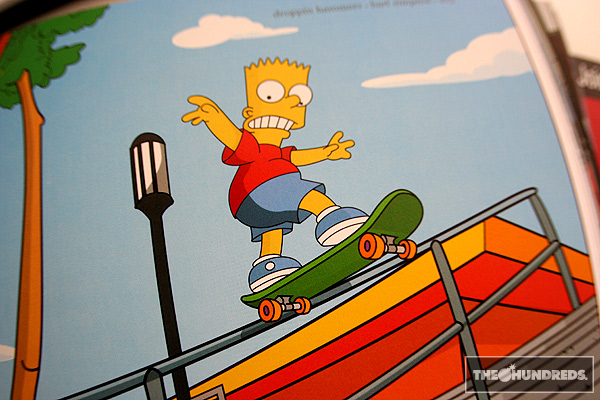 Don't fret, cartoonaphobes, the rest of the book is jam-packed with real-life goodness. A retrospective on the Brooklyn Banks, a pictorial on vintage skate stickers (that rivals MR44's), and even a feature on Ethan Fowler, who was like a demi-god to me when I was a teenager. Aside from Johnny Cash, this guy is a huge reason why I'm fascinated with the color BLACK.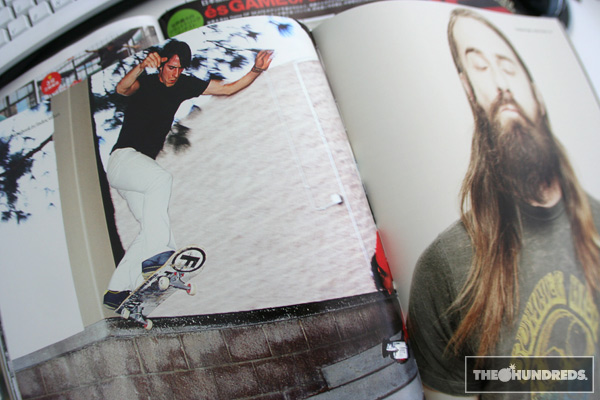 I picked up the new ANP Quarterly at Opening Ceremony. I must admit that the KAWS cover is pretty brilliant, when you consider how he's managed to funnel his art into packaged figurines that are delivered to doorsteps worldwide. Instead of going after a print or canvas, the first artwork I ever purchased of KAWS' was his 400% Bearbrick back around the turn of the milennium. I think I forked over $90 USD to order one off of ZAKKA's online shop (which was a pretty big sacrifice at the time). Yeah, in retrospect, shoulda gone for the 1000%.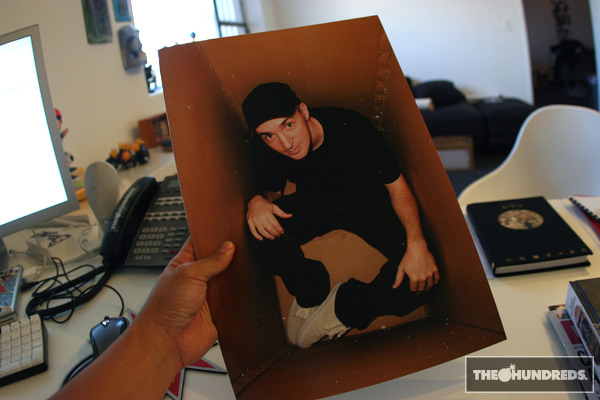 Surrounded by all of his manifested creations, in his own personalized universe. That's gotta be a pretty great feeling.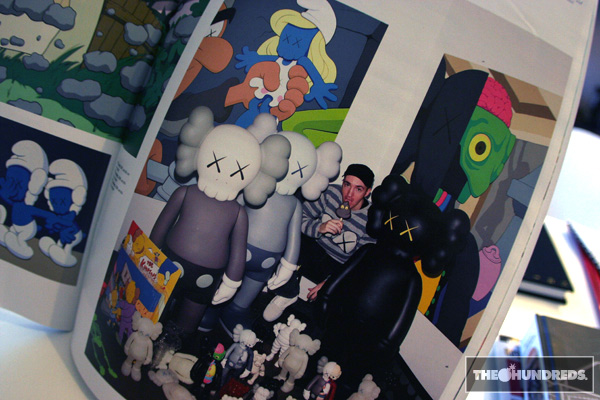 Speaking of which, Oka (Medicom) hooked me up with one of KAWS' new figures.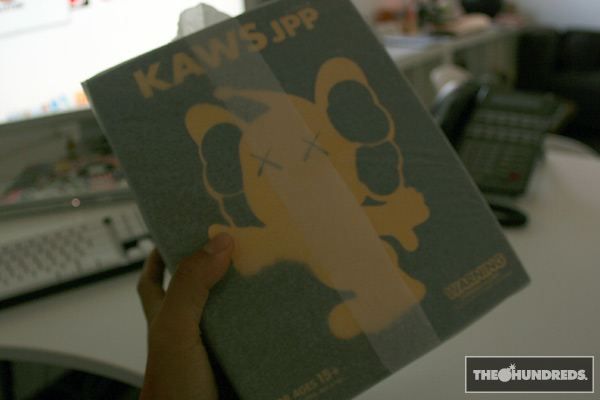 There's that flat black again.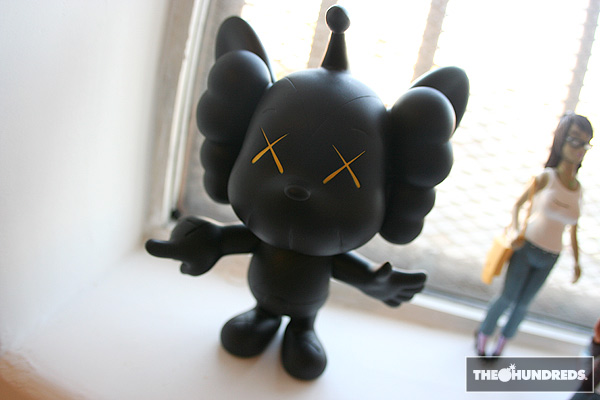 Vern dropped off this Mark Ryden book for me at the end of the day.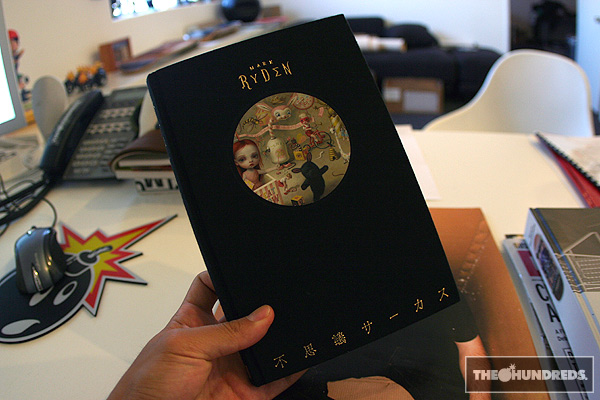 I wonder what Ryden's dreams are like. I wonder what his nightmares are like.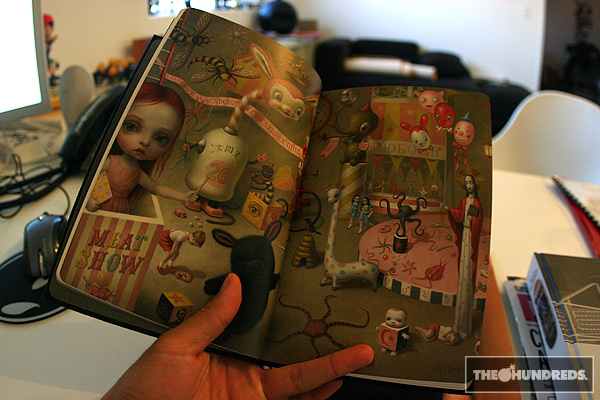 And Hawaii Mike did me a solid and saved this Pushead x Mountain Dew Artist Series can for me.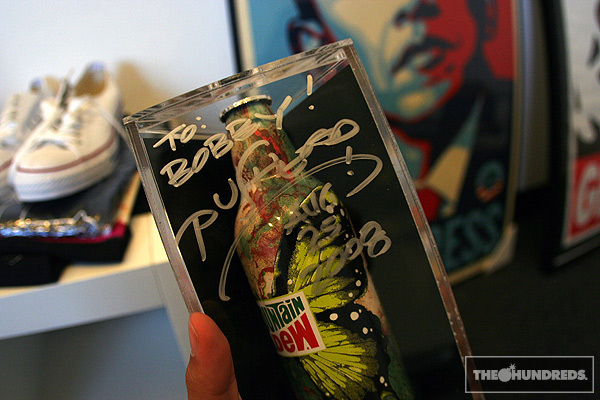 It's been a long day week. Enjoy the weekend.
by bobbyhundreds