There's this spot, Boiling Crab, with locations around the Southland. It's amazing, if you have time to eat it today, you should. It's Southern-style seafood, no utensils or plates really, they dump giant bags of blue crab, lobster, crawfish, you name it, on the table, marinated and drenched in a spicy seasoning. Baskets of fried catfish and calamari, hot sausages, and corn on the cob, rounded out with frothy beer..
Something I'm trying to figure out though, so maybe someone can explain it for me? For some reason, all the Boiling Crabs around Southern California are staffed by Asians and draw predominantly Chinese, Vietnamese, and Korean clientele. What's the connection? Interesting!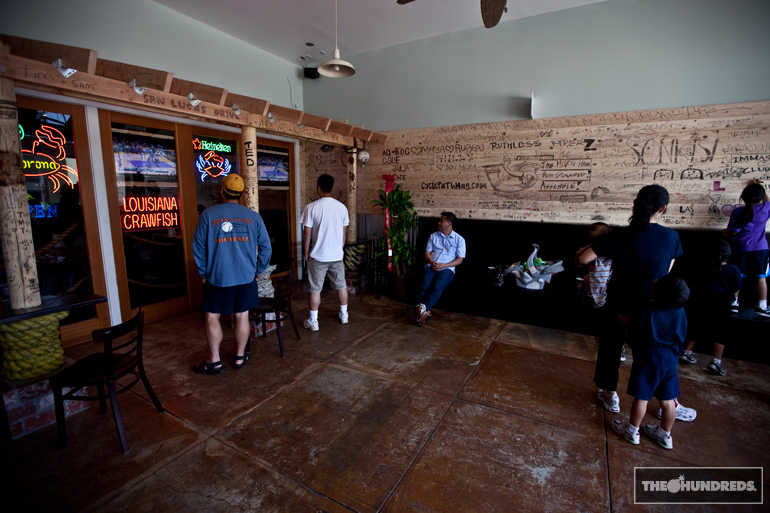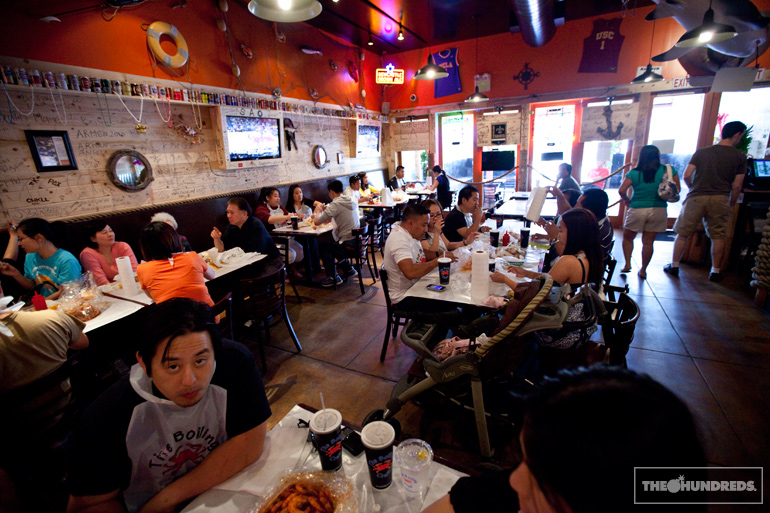 Joe, James, Heidi, and I about to get our hands dirty.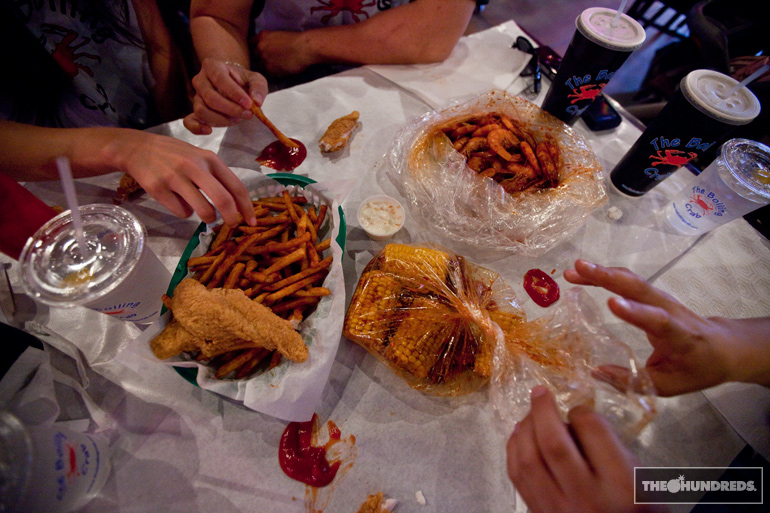 Maybe not the most appetizing display, but you get the idea.
by bobbyhundreds