Then watch our man Mike York's new promo for "Turf" !
Or perhaps this shot of Dan (Bodega)'s homeboy Beach's retarded garage drop will fancy your pleasure?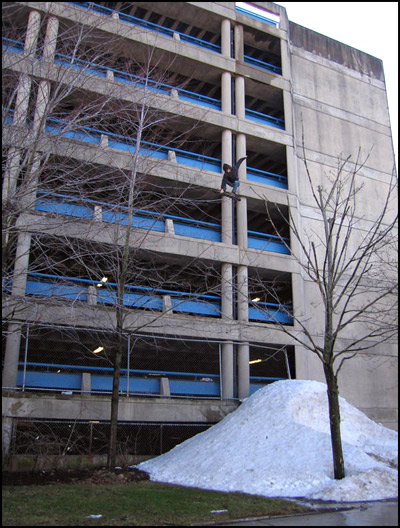 Maybe you will be tempted by the Most Decevingly Boring Video on the Internet. Futura 2000, 13th Witness, Black Sabatha, and The Hundreds *PLUS* Chinatown firecrackers in our studio's alley *SOUNDS* like a literal blast, but lo and behold, ehhhhhh…. too bad Switch didn't have the camera on when the pack of raging bulls stormed through the street 5 seconds later. Shame.
by bobbyhundreds