Last weekend, Benjie hosted BLACK AND WHITE at the X-Large store in Los Angeles, an art show featuring his friends like SPRFKR, Ducky, and Suedehead, and some fellow staff like Switch, Vito, and Vernon. Benjie had his own art in the show as well, including painting the entire second story floor.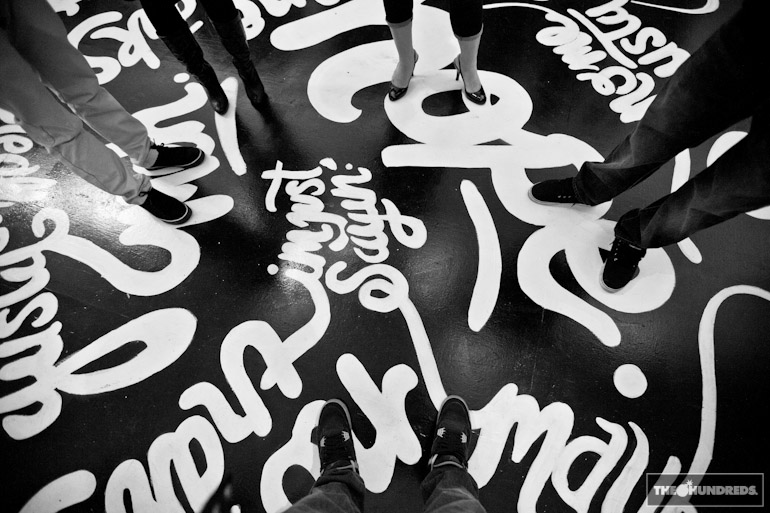 Jason and Benjie have been working on this show for almost a year, but good things come to those who make painful facial expressions.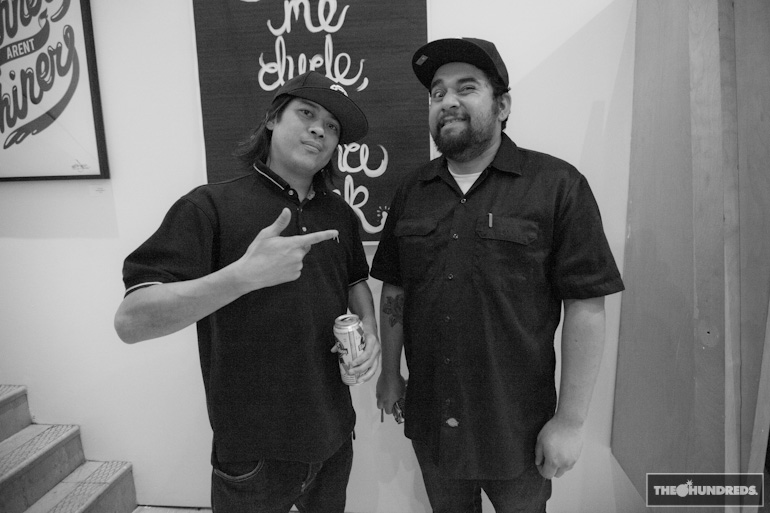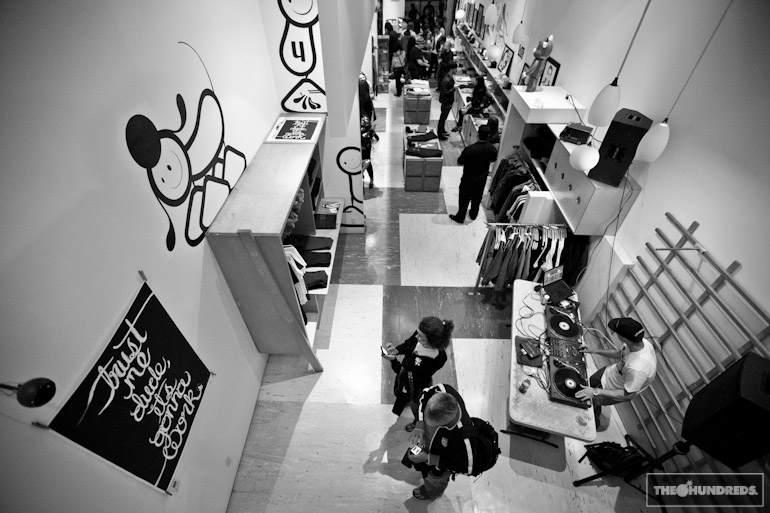 Here's one of Vernon's fine pieces: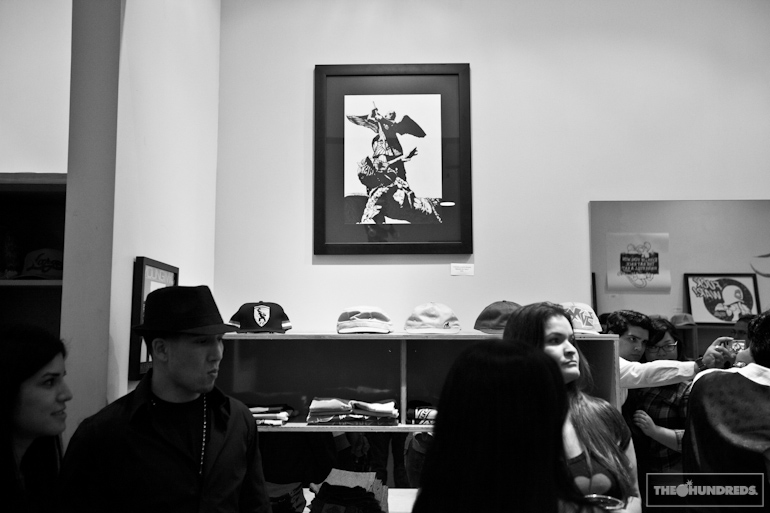 There's Vito, standing in front of his series of photographs.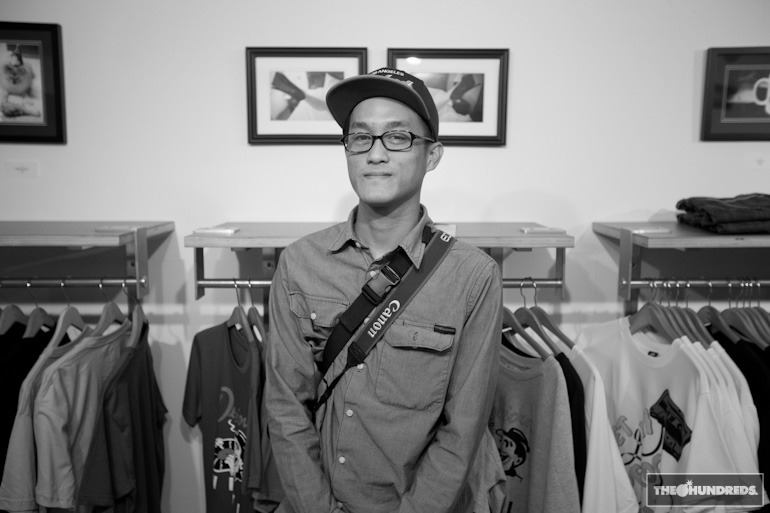 Ben really liked this one. Actually, everybody did.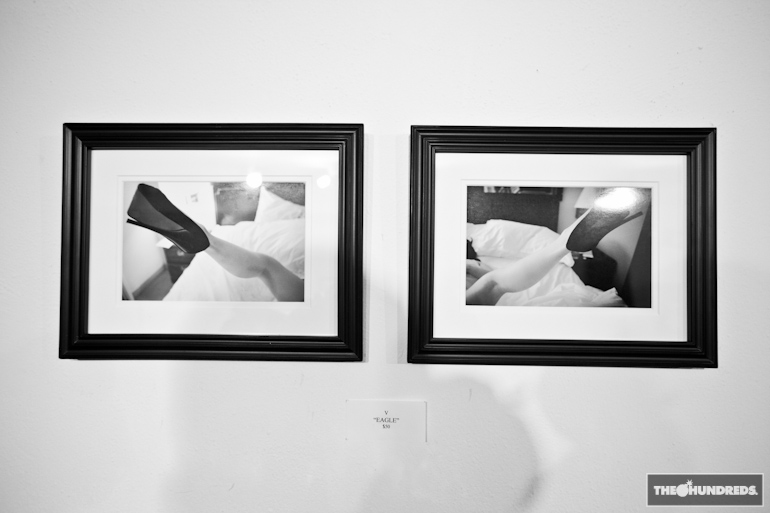 Here's 1 of Switch's 3 contributions. Why's our staff so perverted?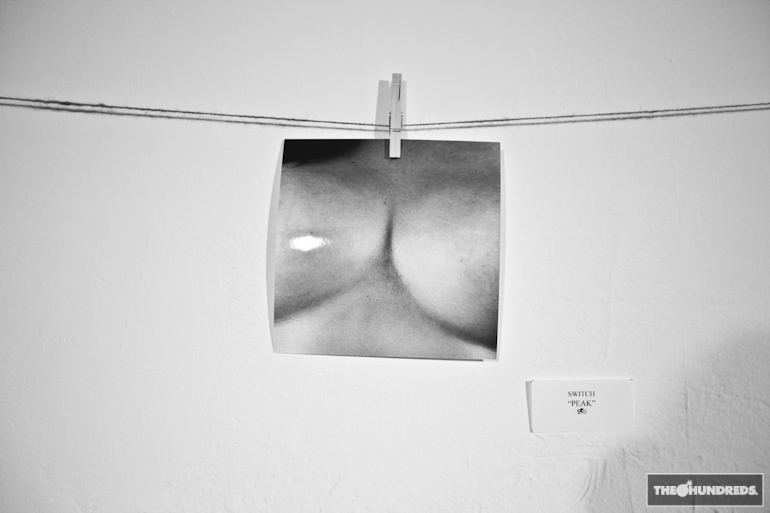 And 1 of Ducky's photographs, which I'm assuming isn't supposed to be sexual, but at the rate things are going…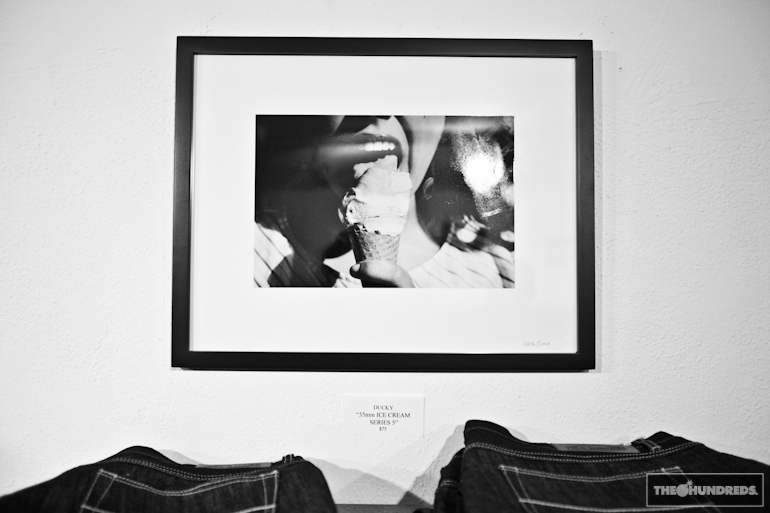 Benjie's prints line the showcase: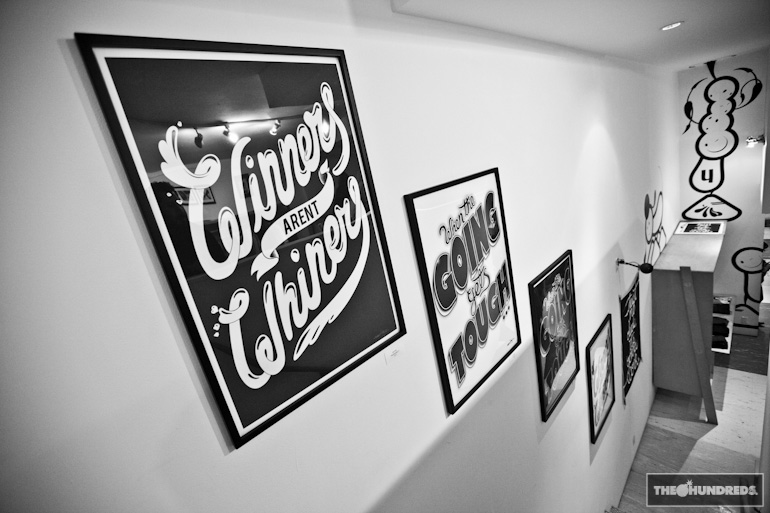 By the time the show was in full swing, the place was packed, inside and out.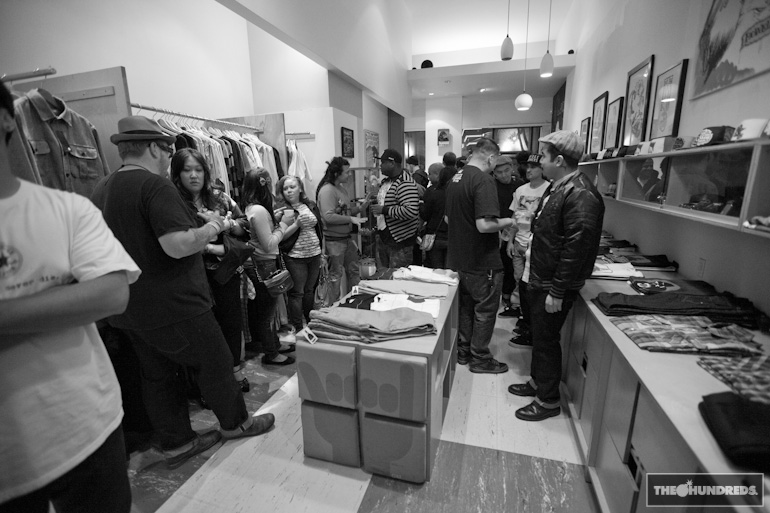 Gomez swoops on DJ Dyer's set: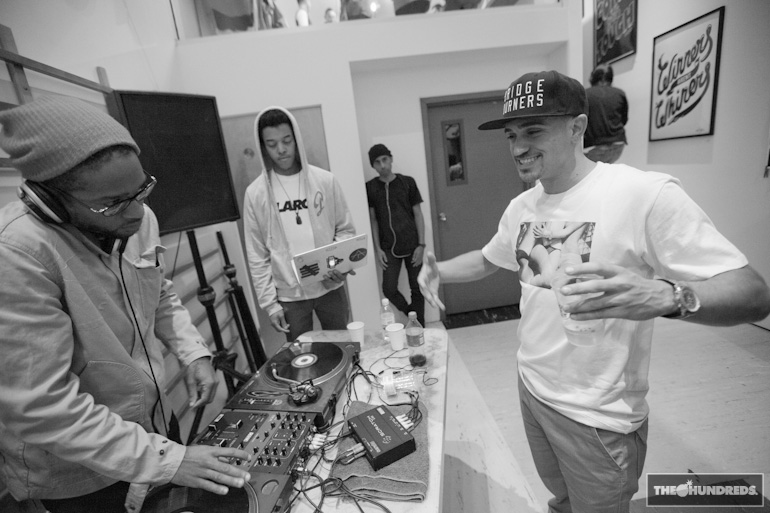 And then swoops in on BAIK's dirty mohawk.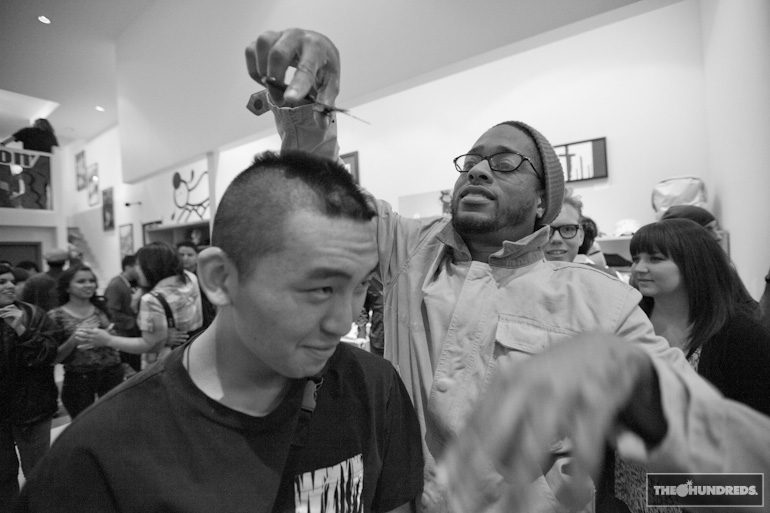 The X-Large store still has the old-school HAZE chair. I still need one of these!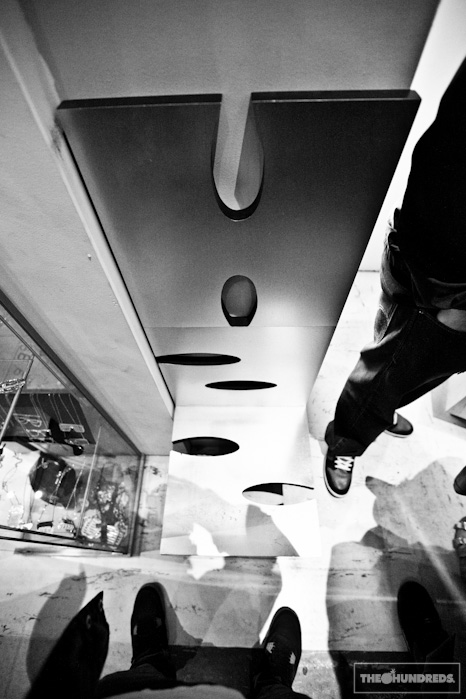 by bobbyhundreds