Population: 6,000.  Well, that stands for the entire Bethel region, which is about the size of Washington state.  In the actual town, probably a third of that.  The largest fish and wildlife preserve is here, so the government's cherishing the land, sharing it with the 58 tribes of Eskimo that live in 48 different villages.
Everything is absurdly expensive in Bethel. There are no roads to the villages, the only way here is by air.  So all supplies have to be flown in, hiking prices on a pack of toilet paper to $30 and right now, orange juice is on sale for $18.  During the summer months, you can also sail on a boat to Bethel, but don't fall overboard.  The townspeople don't know how to swim, in spite of being surrounded with wet marshlands – because the water is too cold to enter.  They have been working on building a swimming pool to teach the community how, but it's taken 30 years and they're almost done with it.
If you work in Bethel, it's probably for either the hospital or the school. There used to be some sort of fishing industry here, but that dried up.  There are 4 restaurants in town, one of which is a Subway, the others are Korean or a mish-mash of BBQ, Italian, and Chinese food.  And if you've got a big group, your meal might clear them out of materials for a week.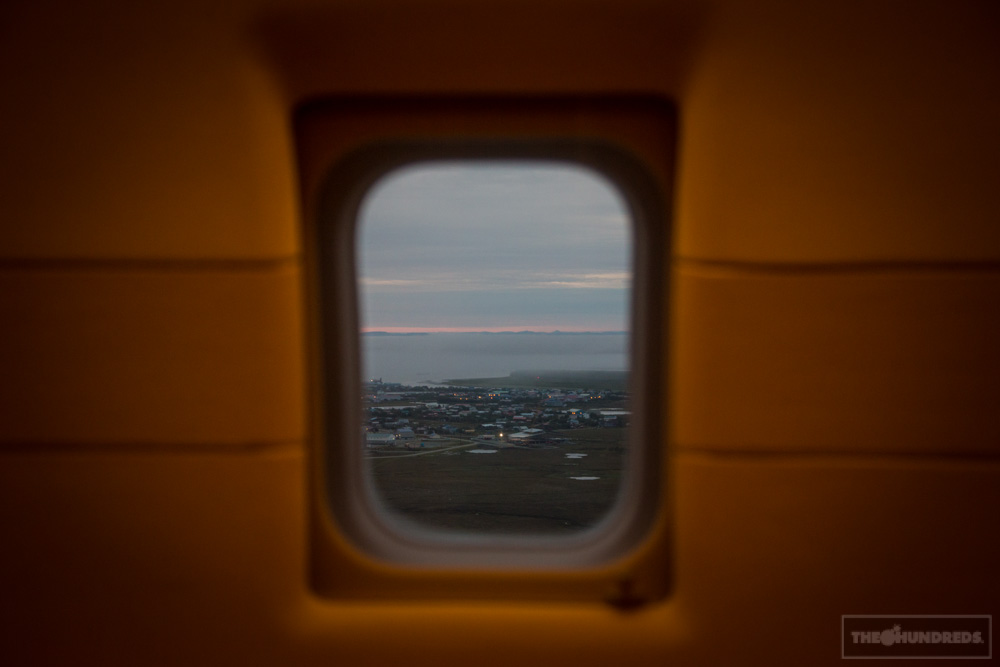 Last summer, a couple kids in town were playing pranks on each other, when one of 'em upped the ante and posted flyers saying Taco Bell was coming to town. For job inquiries, call this number (which just so happened to be the other guy's number).  The story spread across the web and eventually hit mainstream media and back to Taco Bell, who played along and agreed to helicopter in a taco truck carrying 10,000 tacos into Bethel.
Since that time, a couple things happened.  For one, the local school (Bethel Regional High) won an MTV competition across 14 states and 325 other high schools to improve college readiness.  Kendrick Lamar was supposed to visit the school, but due to circumstances, could only Skype in his appearance.  The students then reached back out to Taco Bell, asking them to help bring the rapper up north. "If you can fly in a taco truck, why can't you fly in 1 person?"
Taco Bell also discovered during this time that the villages in the area suffer from a teen suicide rate that is 17 times the national average, and wanted to instill hope amongst Bethel youth.  So, coupled with MTV, and the participation of Kendrick, professional basketball player James Harden, Sway, Taco Bell CEO Greg Creed, and myself, the impossible was made possible…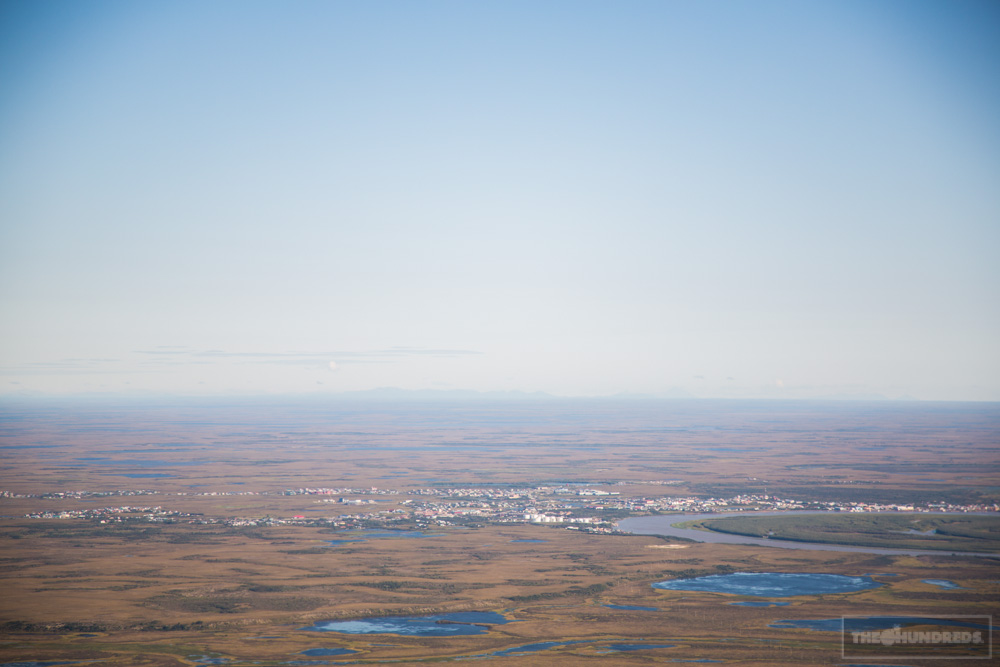 We flew directly into Bethel on Thursday morning as school was starting.  This building used to be the local boarding school but is now converted into the administrative offices.  It's rare to see a car in the area that's not a pickup truck or at least an SUV.  Actually, it's rare to have a car at all. The town isn't that big and because of the harsh conditions making it difficult to start up a car in negative 70 degrees Fahrenheit, people take cabs everywhere.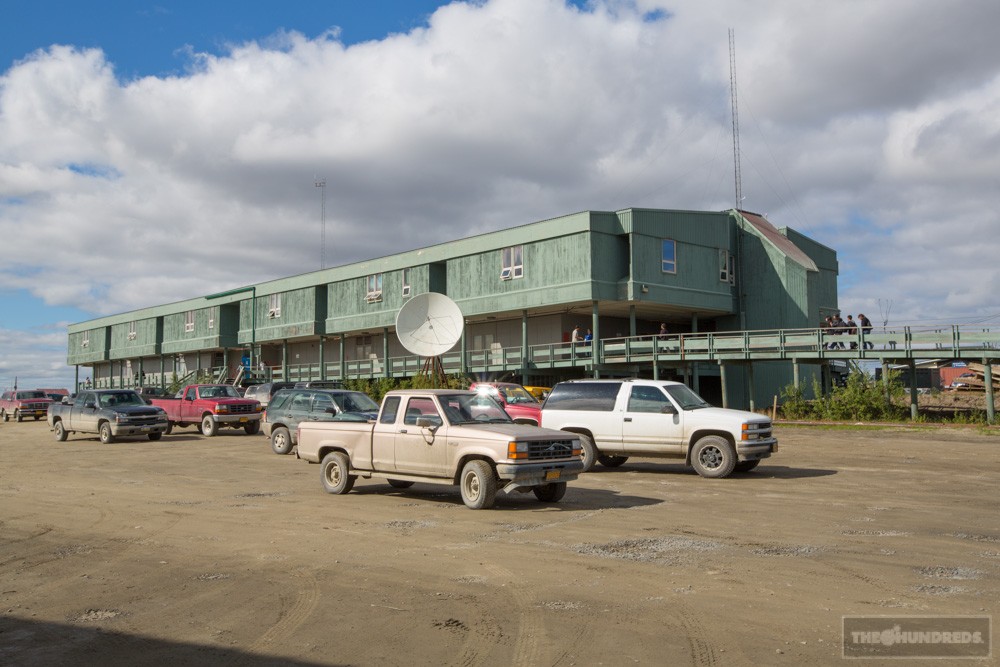 Or these.  Parked out in front of the school, obviously belonging to the students.  I don't remember if I saw a paved road anywhere, the world is blanketed with snow and ice during the winter months.  Otherwise, it's muddy and damp.  There are no rocks in this region of the world so when they first imported gravel, people ran out into the streets and collected them because they had never seen 'em before.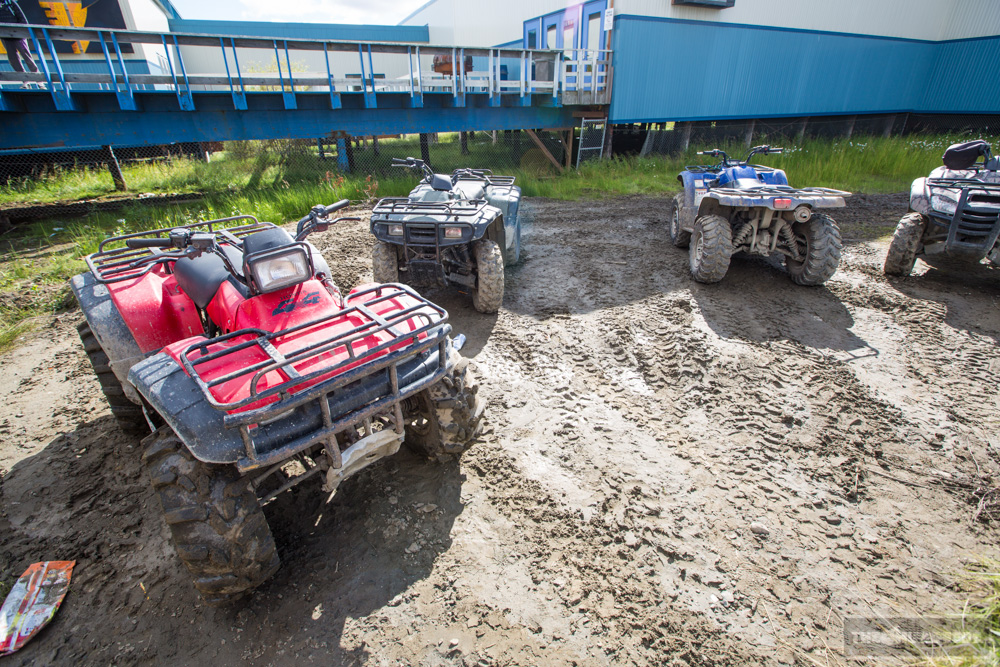 Now that's a warm welcome.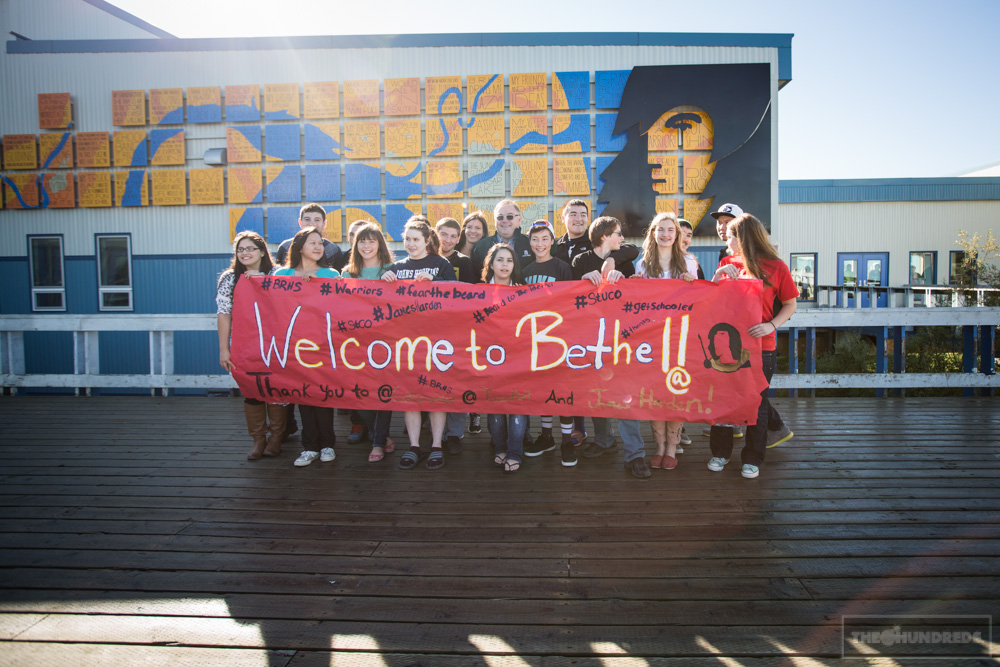 Bethel kids are just like you and I.  I saw a lot of OBEY, the students listened to all the same music that's on the radio in the lower 48, one of the basketball players wore an ASAP Rocky t-shirt.  They all watched the VMAs and all laughed about Miley's performance.  But they were also different in that they weren't as entitled or spoiled as the kids back home.  Because I work around so many teenagers, I'm used to the typical arrogant kid with poor manners and disrespect.  But these students – for the most part – were respectful and well-spoken.  Confident.  Pure.  Honest.
That confidence.  I wish I could explain this better.  I couldn't find a hint of insecurity in this place.  No toughguys or mean girls.  Maybe it's because the community is so tight that everyone knows each other and treats all as family.  Not sure, but I wish all kids could be like this.  No wonder they won that competition, and no wonder that they have been getting so much media attention.
And this is what I told the kids in Bethel: Your location is no longer an excuse. The Internet has leveled the playing field. Look at us, I'm in L.A., you're in the middle of Alaska, yet we're participating on the same social media platform. We listen to the same music, we watch the same bad television; we also have the same dreams, we share the same passion to change the world. With that drive and determination – to be considered, to be HEARD! – MTV, Taco Bell, Kendrick Lamar, and James Harden traveled across the continent to get to you.  Imagine what's next. Because we're listening now.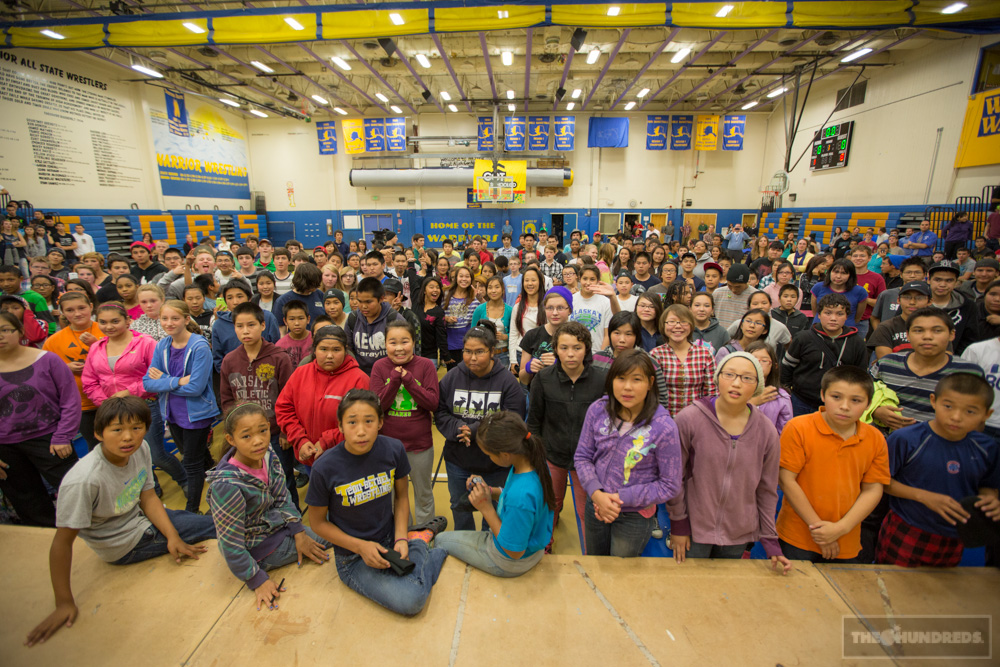 Anyone, anywhere, can do anything.