So I'm starting a new feature on our website called Best. T-Shirt. Ever., where I ask my circle of friends from all walks of life to submit their favorite T-shirt. Either they own it, used to have it, or it was unattainable, but they'll break down the tee and why it was so important to them.
As Streetwear evolves and continues, we can't lose sight of the fact that the culture is rooted in graphic T-shirts. As much as trends change, leather jogging pants proliferate, and Streetwear wants to lean "older," every one of us got into this because we've got an inherent love for tees.  So let's take it back to what matters most!
First up for Best. T-Shirt. Ever. is a hero of mine that I'm always blown away to call a friend – it's Toby Morse of the band H2O.  Consummate punk deity, hardcore legend, vegan general, Straight Edge flagbearer, PMA warrior, but best of all, father of Max.
Toby breaks down his Best. T-Shirt. Ever.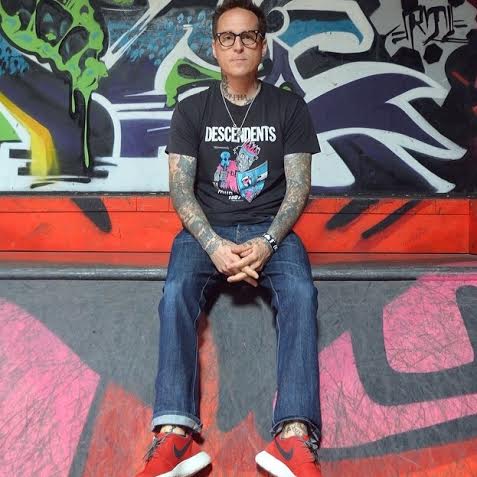 T-Shirt: "Descendents" on a Screen Stars 50/50 blank
The Story: "Got this shirt in 1987 at the Descendents show in Rhode Island or in Massachusetts – I can't remember – but this was the first band from California that I saw and was blown away.  Life changer! I ended up losing it actually. So now I wear my wife Moon's who saw them on the same tour, before we knew each other… Crazy!"
What's up, Toby?: Still playing shows worldwide with H2O, being a Dad/Husband, and speaking at schools trying to inspire kids to keep the PMA!
You can keep up with Toby and his great taste in T-shirts by following him at @tobymorse and supporting his cause, One Life One Chance.