The Hundreds Spring 2012 is already in an authorized stockist near you, but now it's time for me to throw in my 2 cents. Here are my top picks of the season, the pieces which best represent the direction of the brand and seasonal theme, and the particular items that The Hundreds staff are most proud of.
The Mammoth Crewneck sweatshirt runs our "Brush Camo" pattern. Just when you thought all-over-print was dead… My favorite element is the combination of colors.
Complement the sweatshirt with navy/brown suede Johnson Lows and you got yourself a full package deal.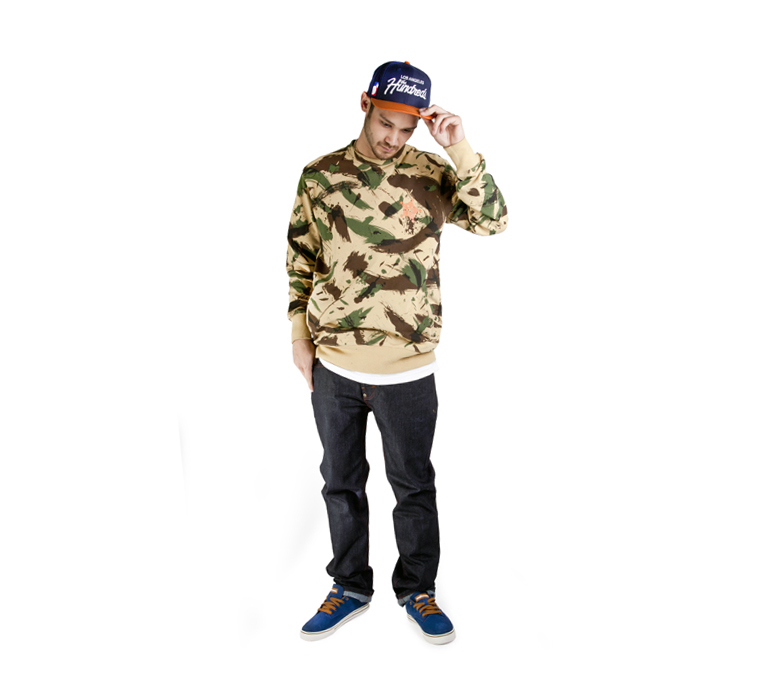 Since 2006 The Hundreds has been synonymous with the best plaid flannel shirts. The "Arches" is no exception, and again for me, it comes down to the bold contrasting colorways.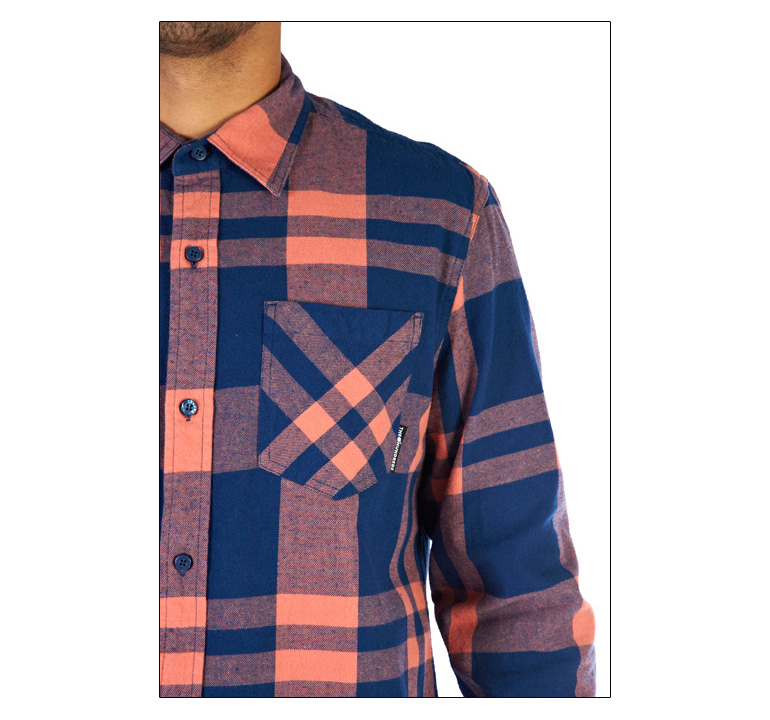 My #1 hit of the season goes to the "Sequoia" pullover sweatshirt. Classic vintage sportswear, super comfortable brushed fleece, and a surprisingly different take with oatmeal heather.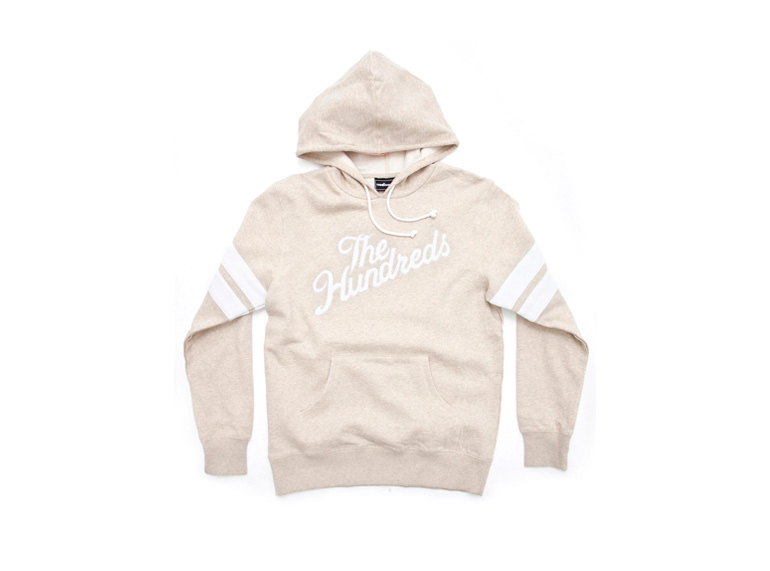 The "Peaks" t-shirt. I shot this out the window on a cross-country flight over the Rockies. It'll probably be one of our worst selling t-shirts because it's not multi-colored with a gigantic cartoon bomb printed across it, but for many in the The Hundreds crew, it's more our speed. On second glance, it's like real-life Saville, hmm?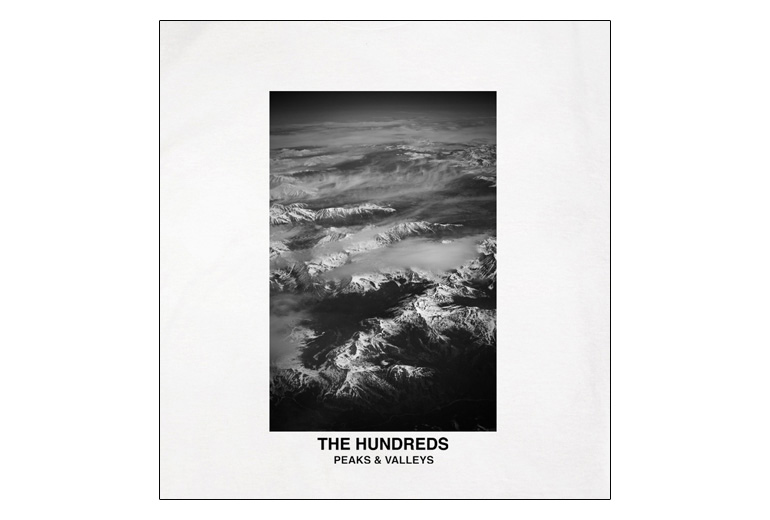 The "Wings" snap-back is the best cap of the season with the metal embellishment.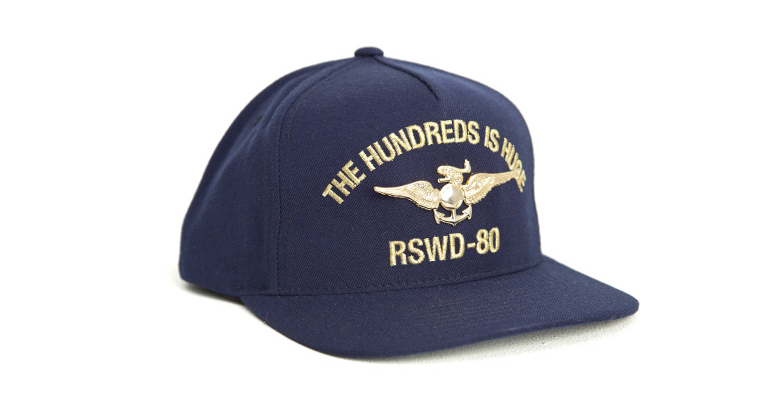 If you are looking for that Adam Bomb piece, I'd recommend the "Etchy" zip-up hooded sweatshirt. Screams So.cal style, Cali colors.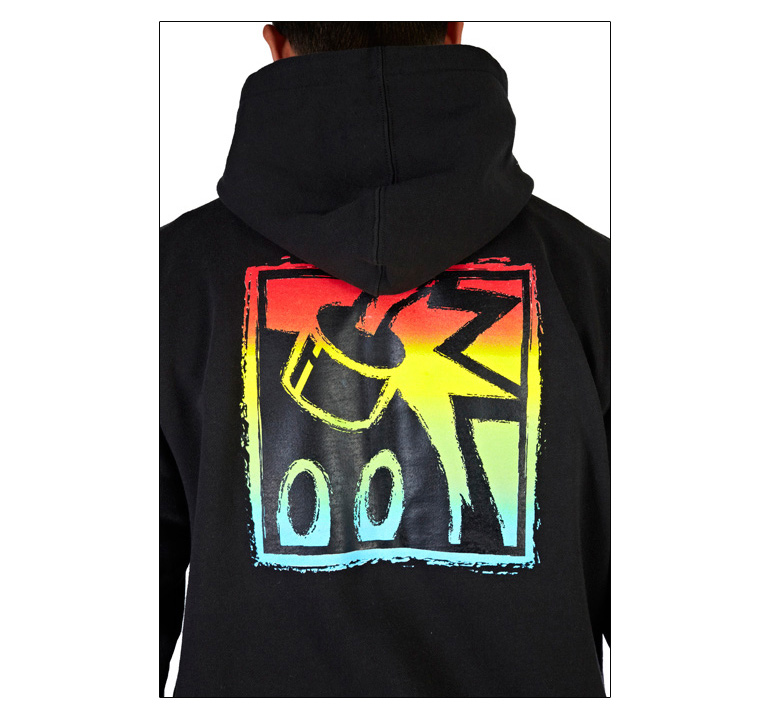 The only thing more popular than our "Team" snap-back caps are the new "Team" beanies: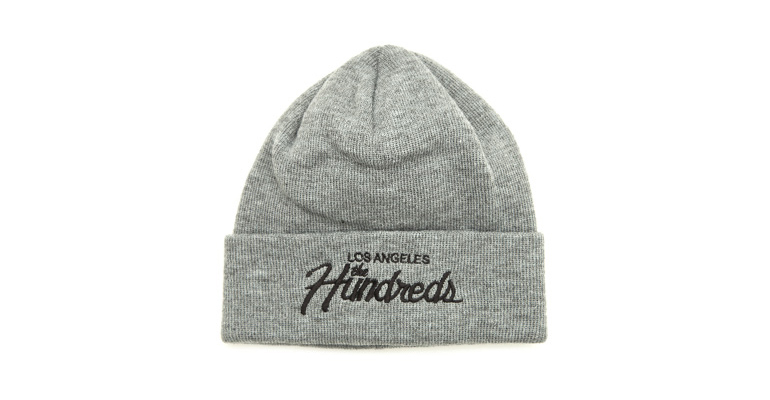 Best t-shirt of 2012 goes to the "Animal" t-shirt, inspired by movie artwork you should recognize about a rowdy fraternity house. Oftentimes it's how we feel of working at The Hundreds in the clubhouse, so all the film's characters have been re-worked to correlate with different people on our staff. Ben as Belushi… Switch riding Kaya.. even my DeLorean made the cut.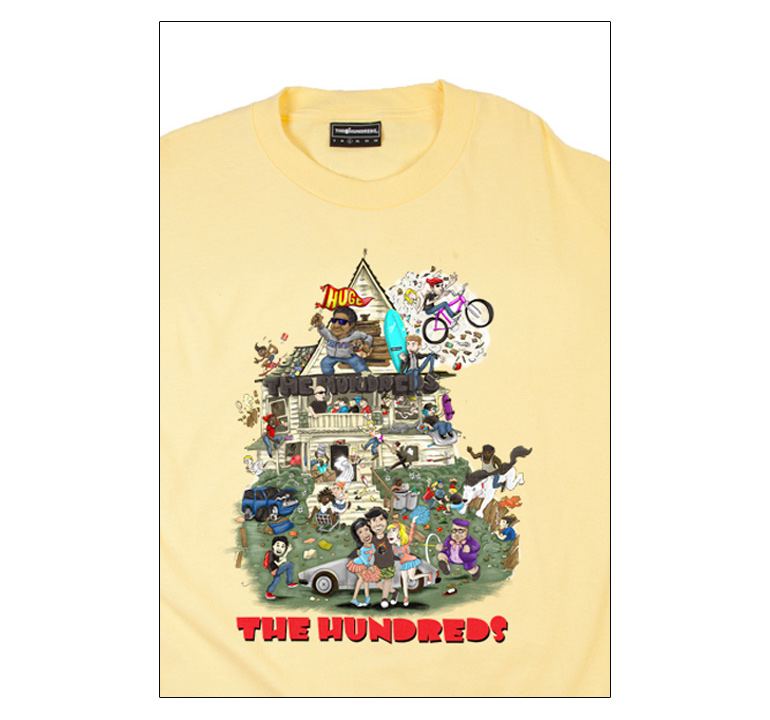 by bobbyhundreds