The last we left you, Rosewood looked something like this.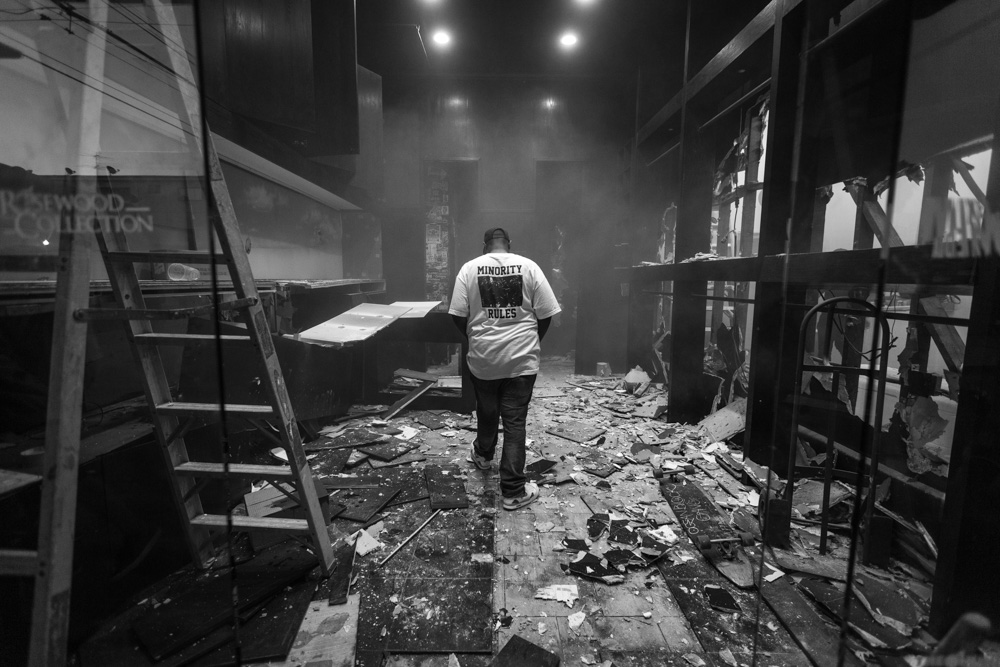 That was three months ago.  In that time, we've been feverishly renovating The Hundreds Los Angeles – but the truth is that this has been in the works for years.  We jumped from concept to concept, hired on several different architects, we even traveled around the planet researching innovative retail buildouts.  One idea heavily involved multimedia.  Another took on a museum theme (that's twice we've worked towards that direction with THLA and bailed).
But in the end, Ben and I (with Joey and Patrick's help) took on the architectural duties ourselves.  And we restored the original inspiration for RSWD, but on a grander, more sophisticated scale.  The answer was always right here, which is what led me to write, "A man can only run so far around the world before he starts heading back home" across the windows.  The statement not only refers to our quest to rebuild our first flagship, but what this store means for us brand-wide – as a rebirth, with new purpose.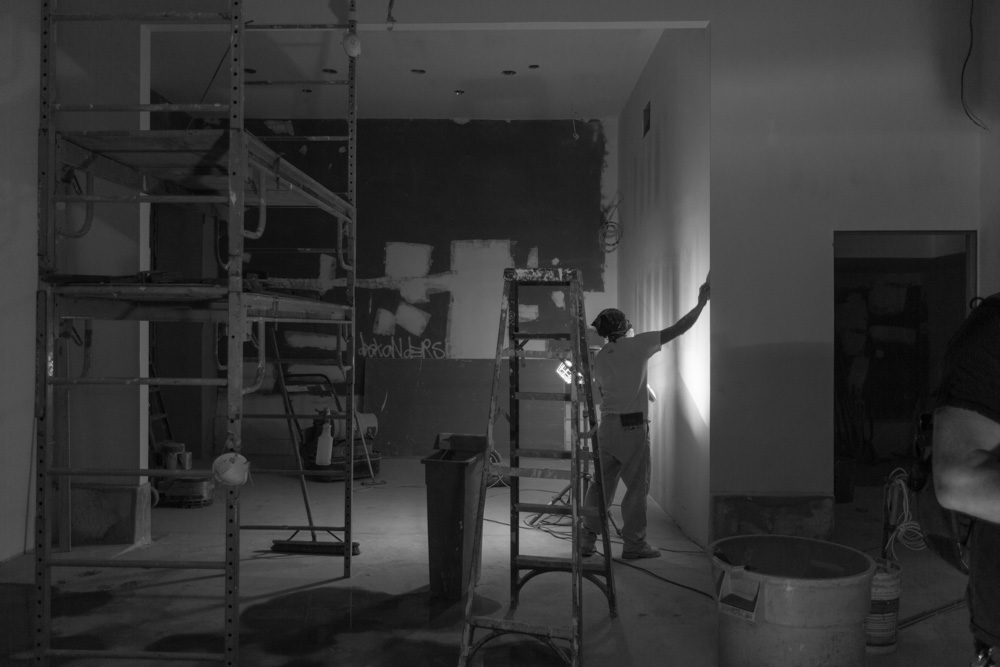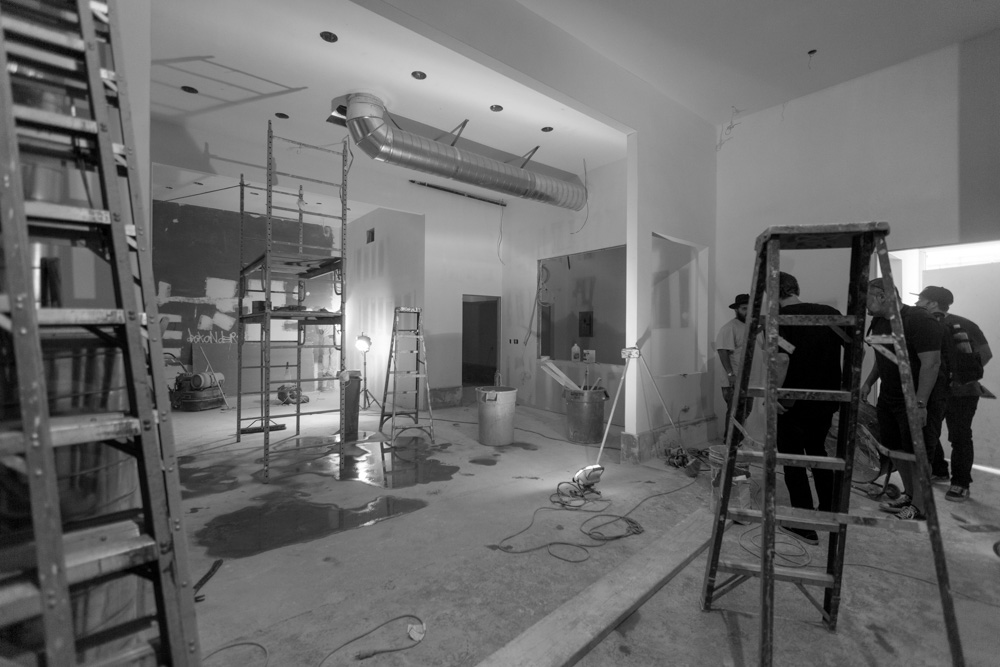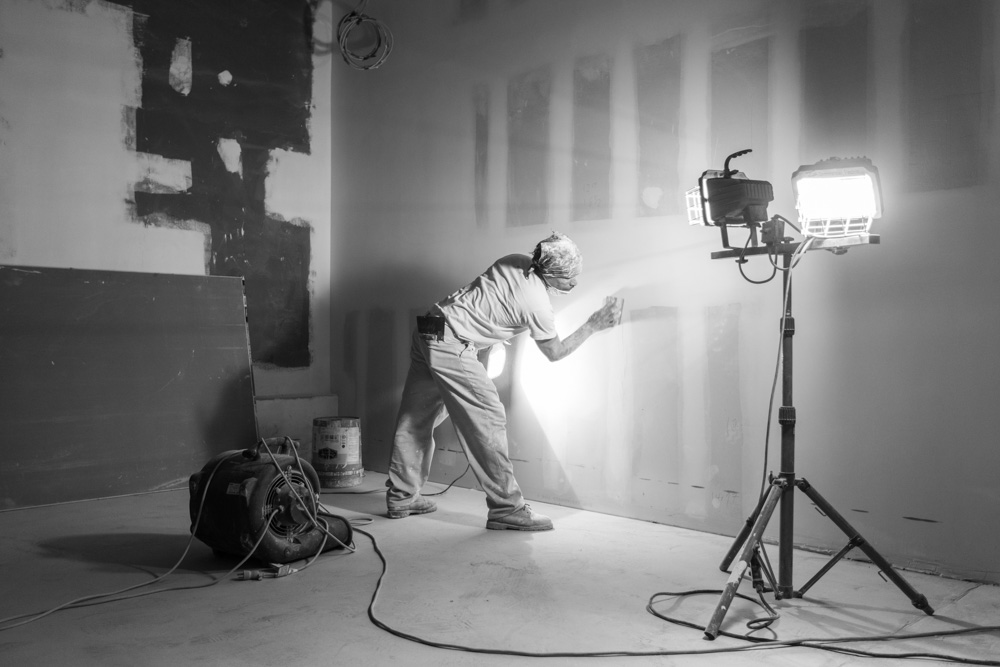 There was a reason why we introduced The Hundreds retail in wood.  It was a response to the colder cement-and-glass buildouts of minimal Japanese-minded street boutiques.  We wanted to be the answer to that – warm, inviting – contradictory to the colder format of traditional Streetwear shopping.
With other popular Streetwear shops in recent years framing out black wood interiors, we figured maybe we should try something different once again.  A golden oak?  How about dark cement?  Flat-black steel?  No matter how far we stretched, when it came to flooring and custom cabinetry, we couldn't escape the black wood.  And so in the back of The Hundreds Homebase, we began hammering away on the skeleton…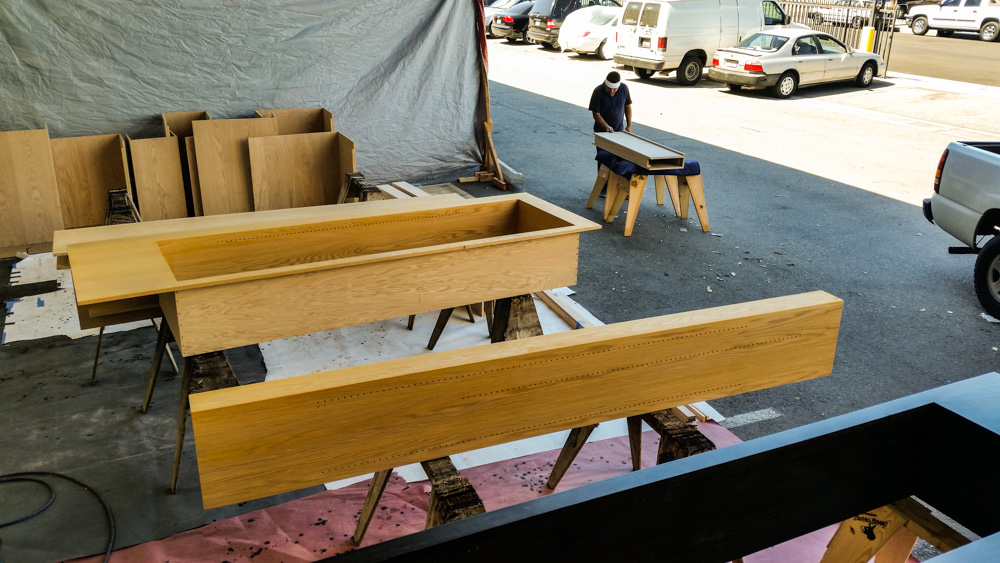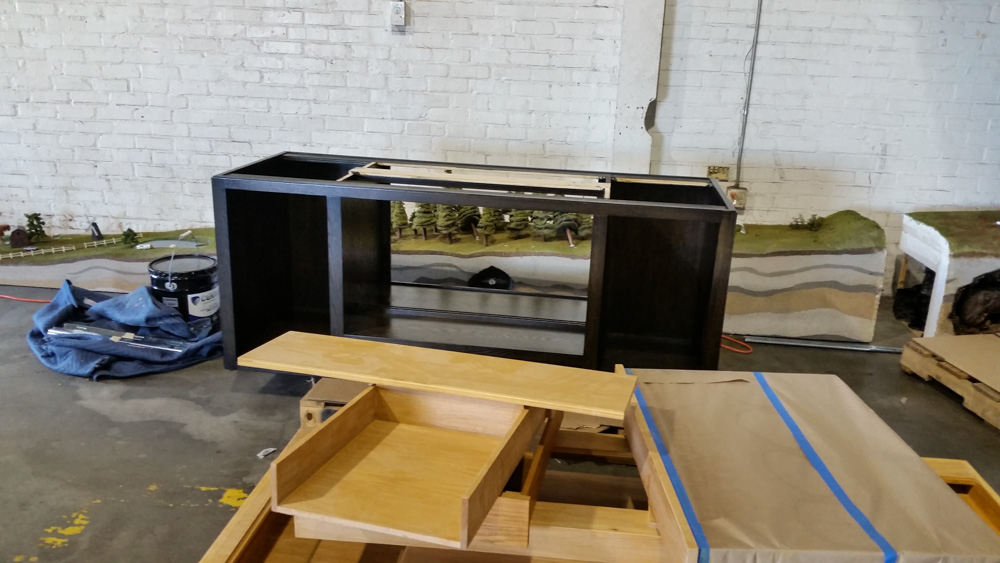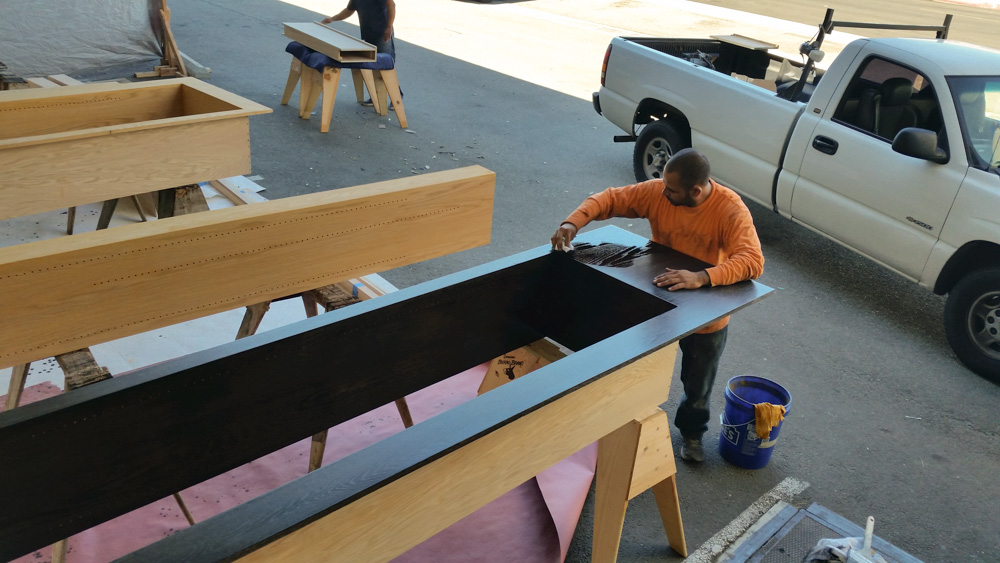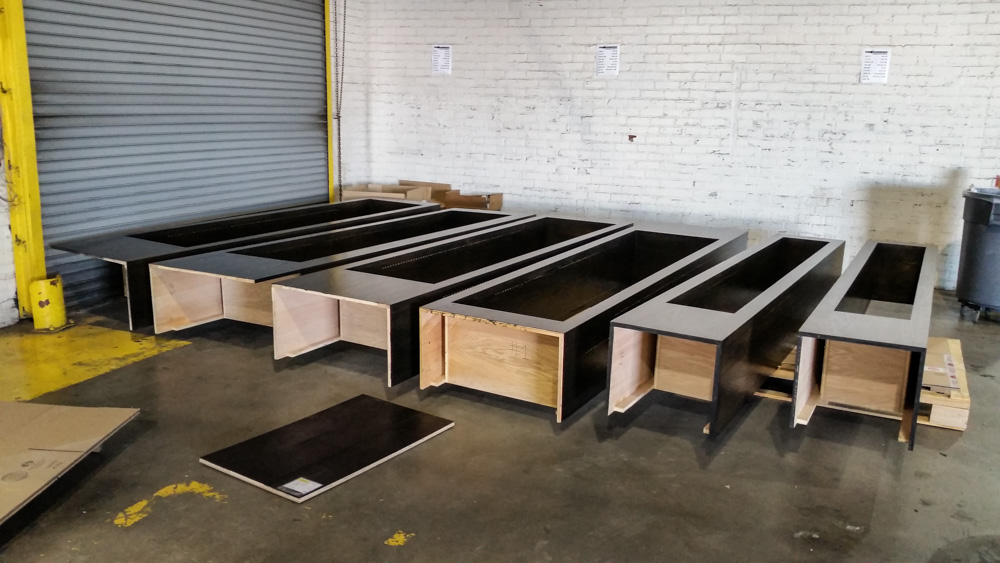 …and it felt just right.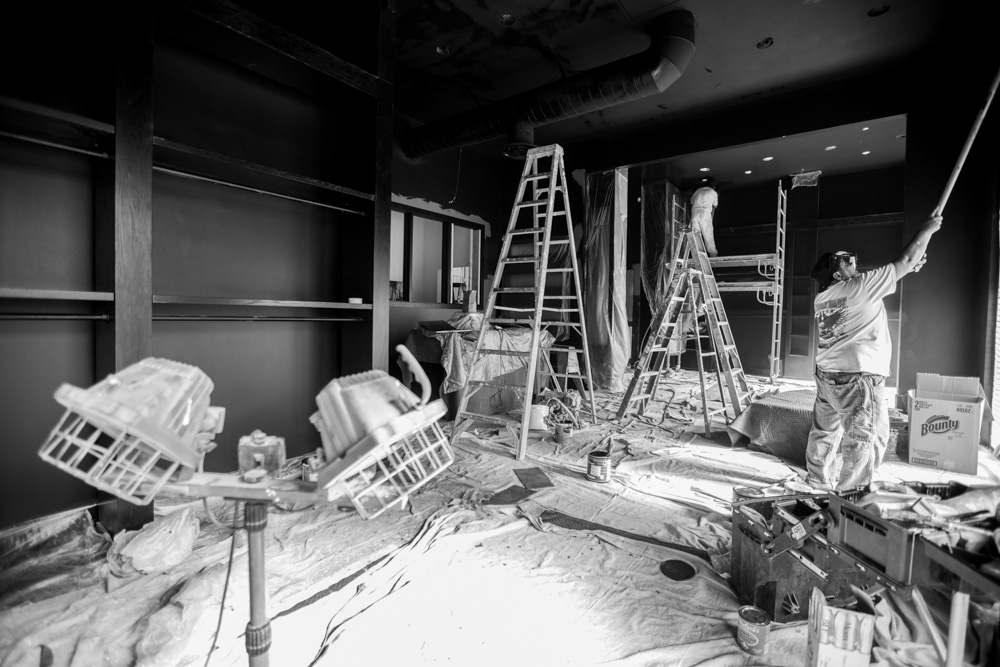 Here, Joey outlines where our book corner will sit.  You know, Ben and I have changed a lot as people since we first built this store almost 8 years ago.  And we wanted to reflect that in the shopping experience.  We came up with something simple enough – a reading room to showcase our favorite books – Ben being an avid art book collector and me, a fan of literature.  So we've stocked a blend of our most recommended print-and-bound material, from KAWS to Eggers.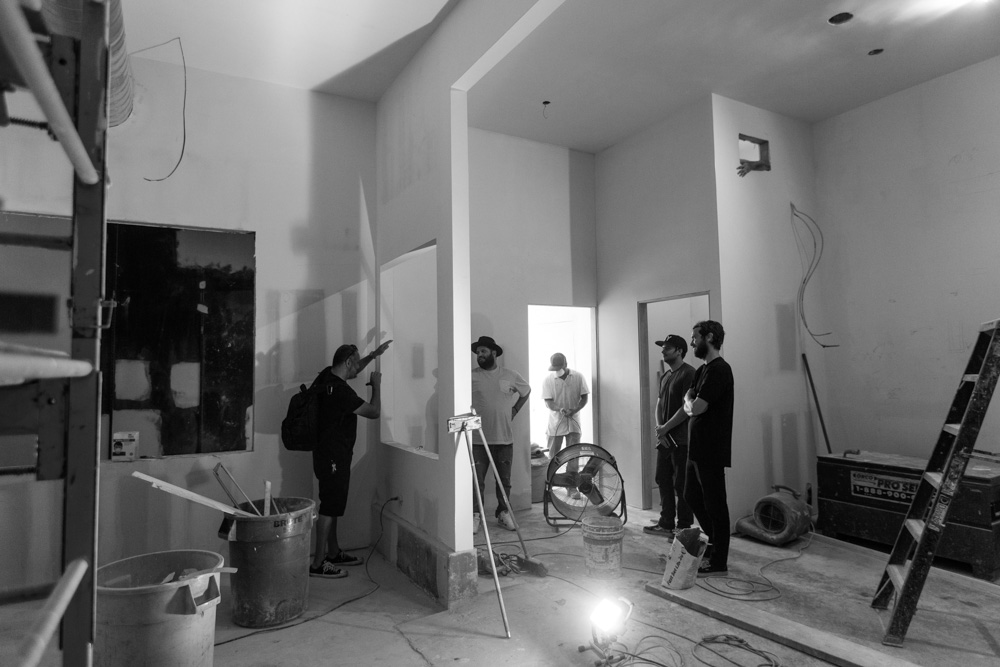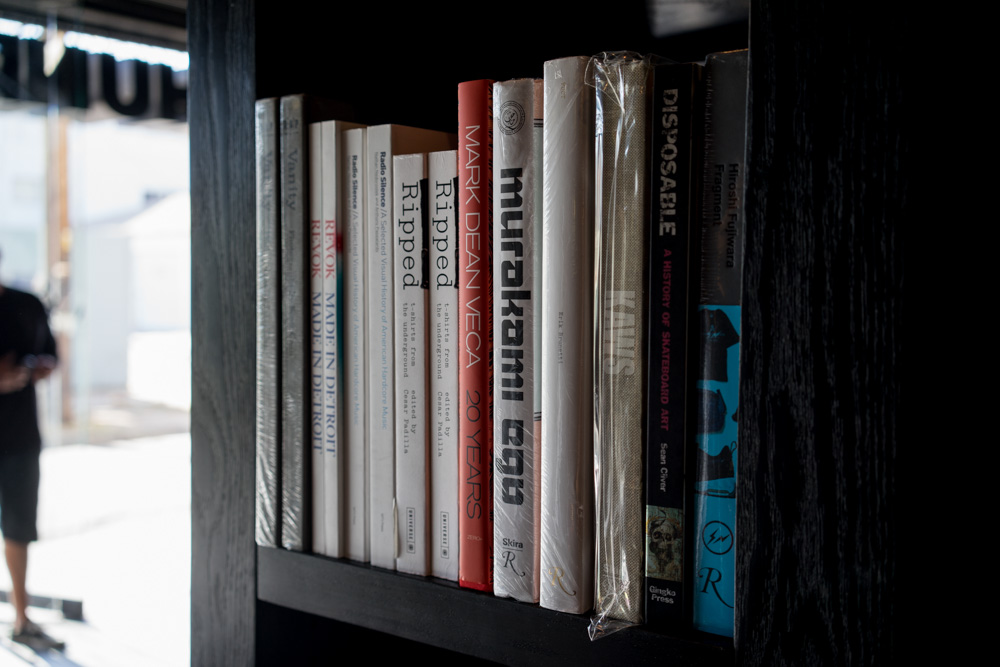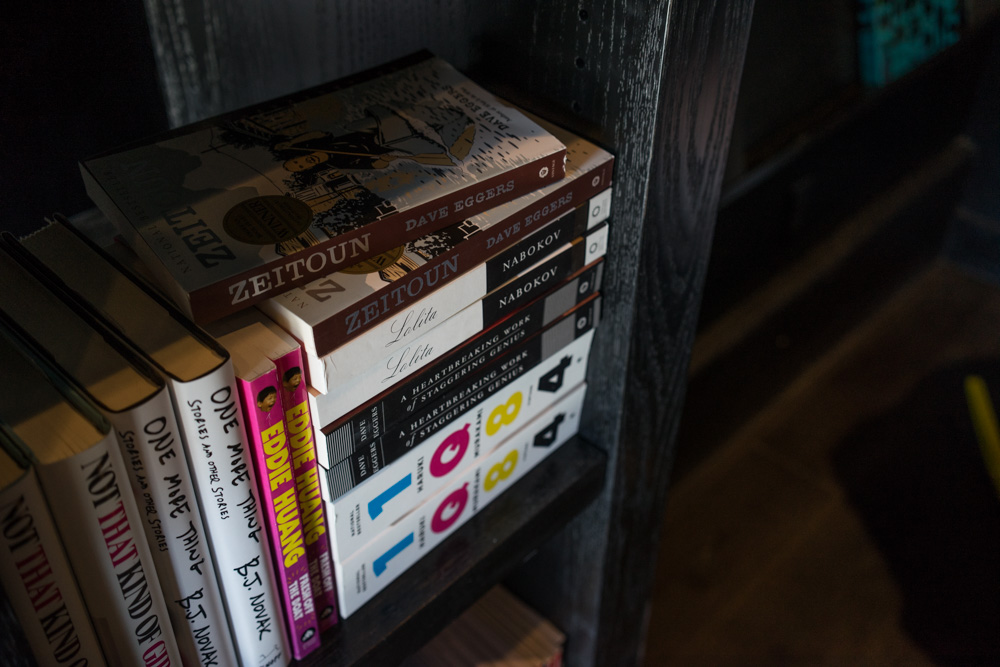 And it seems to have worked.  It's what we'd intended, but we were still pleasantly surprised to see so many customers take to this corner.  Our first book sold?  Pharrell's.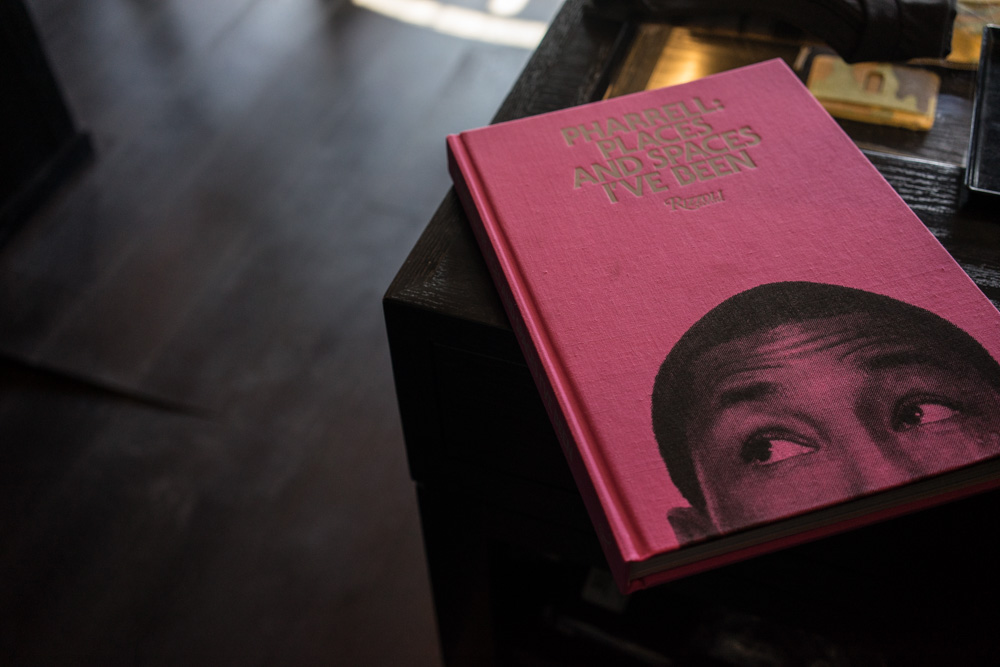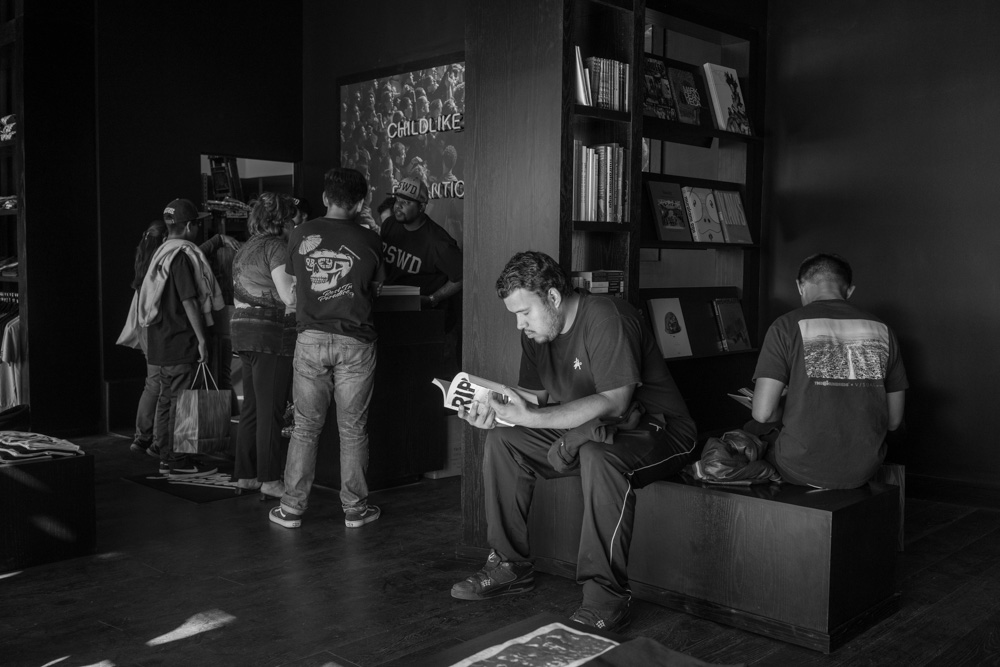 There are plenty of other bells and whistles dressing the new RSWD, but we had to cap it off with a handsome centerpiece.  This isn't it.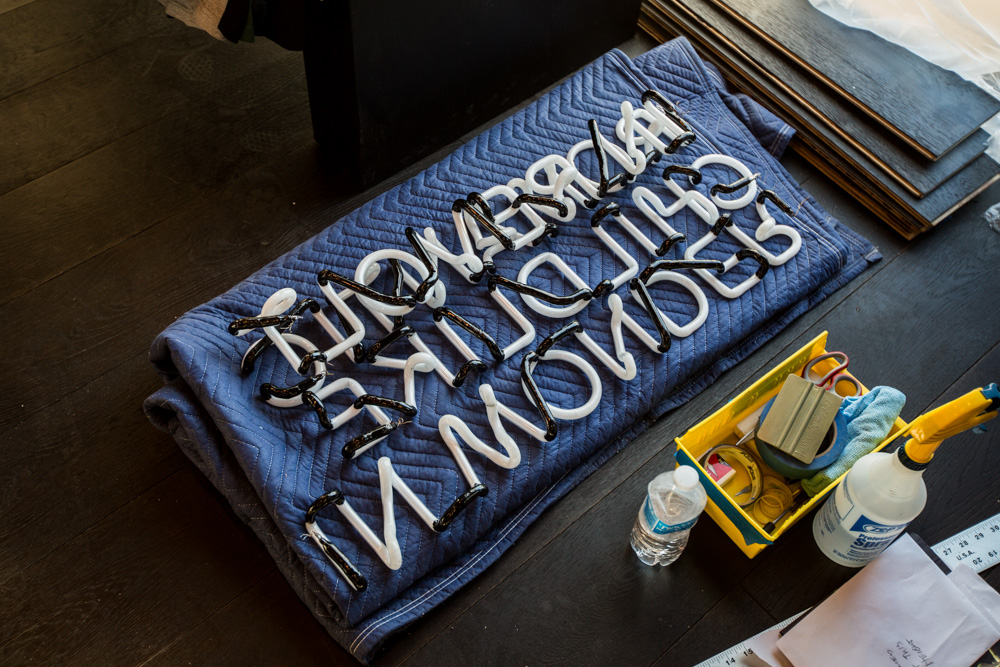 No, really.  Believe it or not (you probably believe it), we aren't totally done with the shop.  So while the real installation is finalized over the next couple months, we needed a temporary solution to hold down the heart of THLA.  I whipped this up, stole a quote from my own essay, and situated it atop my moshpit photograph from the Chain of Strength reunion in New York.
I call it "The Spirit" because it's a great way to tackle your day, your problems and solutions, your project, and your life.  I also think it's funny that when someone asks what it is, you can say "That's the spirit!"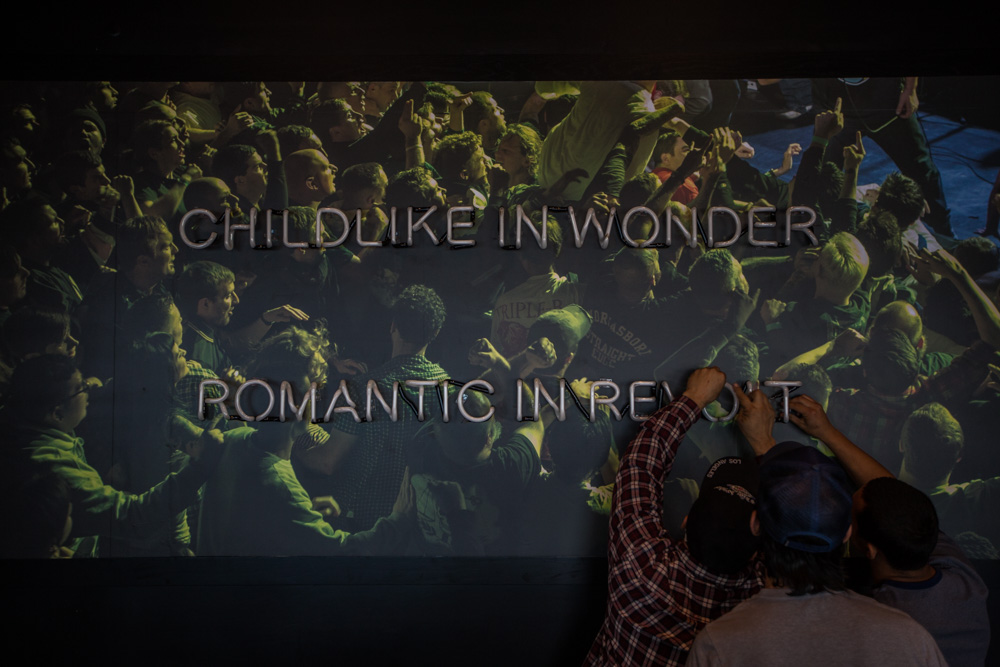 The Hundreds Los Angeles is now back open at 7909 Rosewood Ave.  Come be a part of our history.